In about a year, Laralee and I are going to sell our cars (and maybe give one to Kyra) prior to heading out on our mission. Then, a year and a half later, we'll need cars again. So we've been thinking about what we might drive.
Of course we'll need something to haul a pair of jet skis, and maybe a sailboat, so I'm leaning toward a Honda CR-V. Dad has one, and it's really nice. It has plenty of towing capacity, and it's not a huge SUV. I agreed to drive the "practical" car, since Laralee's been stuck with the practical car for 20+ years while I drive the sporty coupes (if one can call a Saturn SC2 and a Honda Civic EXL "sporty"). So it's her turn to have something with a bit of pep.
Today Zaque and I were driving home, and I noticed a nice-looking Lexus parked in a garage. I snapped a photo: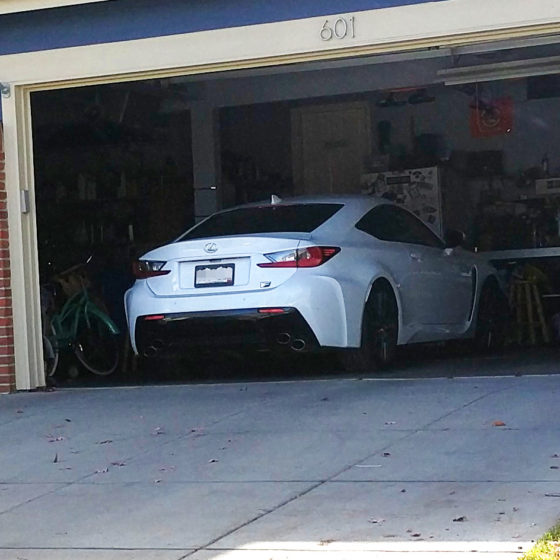 Mom has a Lexus that's pretty sweet. I headed over to the Lexus web site to see what's available, and was immediately drawn to the LC model:
I'm not sure if that's what I saw in the garage (possibly a different model year?), but it sure looks like a fun car to drive. Unfortunately I noticed the sticker price: it starts at $92,000 and goes up from there. The hybrid model– which would probably be my choice– starts at a cool $98,000.
Alas, perhaps we'll forego the Lexus and settle for another Honda Civic. Laralee says she likes the sporty look of the new models.