Yesterday I saw a little rubber brush sitting on the kitchen countertop: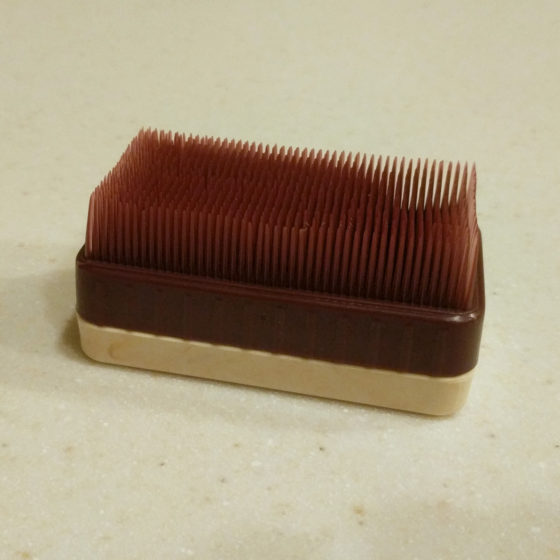 It's about 1×2″. I asked Laralee what the heck it was. It's a mushroom brush. Yeah, really. When we make pizza on the weekends, she likes mushrooms on hers, so she slices whole mushrooms and apparently felt like she was missing a way to lightly remove some of the dust from them before slicing. Enter the mushroom brush.
Who knew there was such a thing? And isn't it marvelous that we live in a world where such things exist to bring joy to my wife?
(My follow-up question to her was whether we're going to pack that away when we shut down the house and move next year…)