The Dominion Gang continues to grow. This morning I connected with Dirk, Derek, and Morgan for a few online games of Dominion. We all jumped on Hangouts and had a great time playing, and of course heckling each other.
With Hangouts, I was able to see Derek laughing diabolically…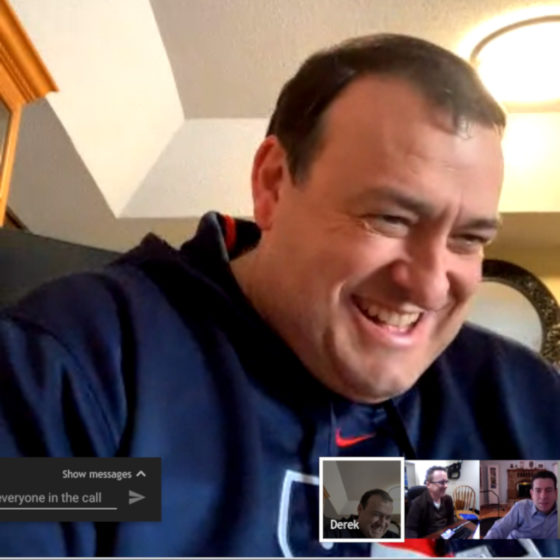 Morgan enjoying himself as he took the lead…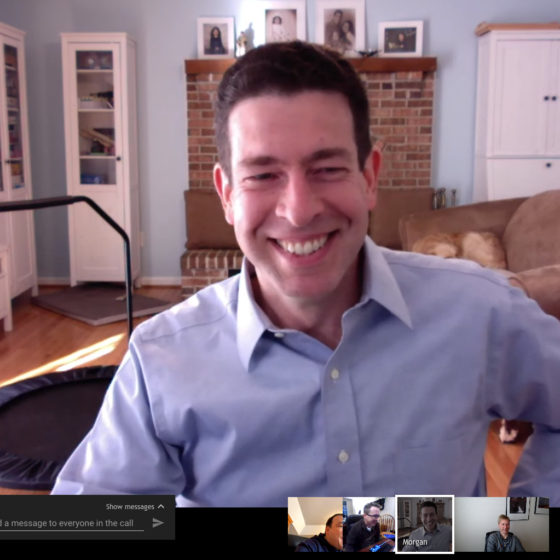 And Dirk standing up to show off his dance skills by "flossing"…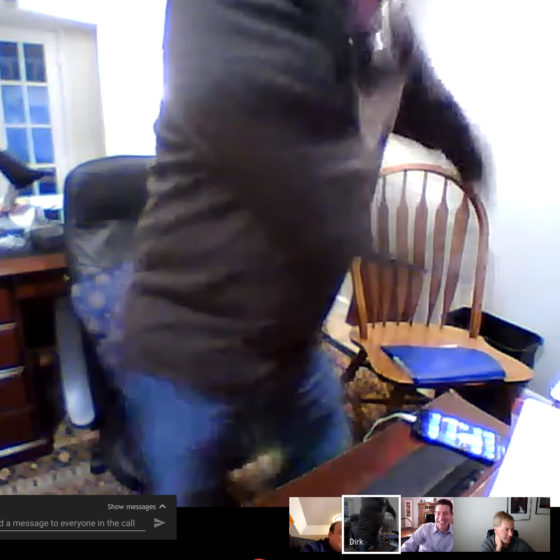 All in all, it was a fun morning with old friends.