A few days ago, the temperature was almost 60, so we decided to take the jet skis out one last time before winterizing them. Although it was cloudy, the sun peeked through now and then to make it a beautiful fall day. Considering it's mid-October, we counted ourselves lucky to get out on the water. And since the wind was calm, the water was really smooth.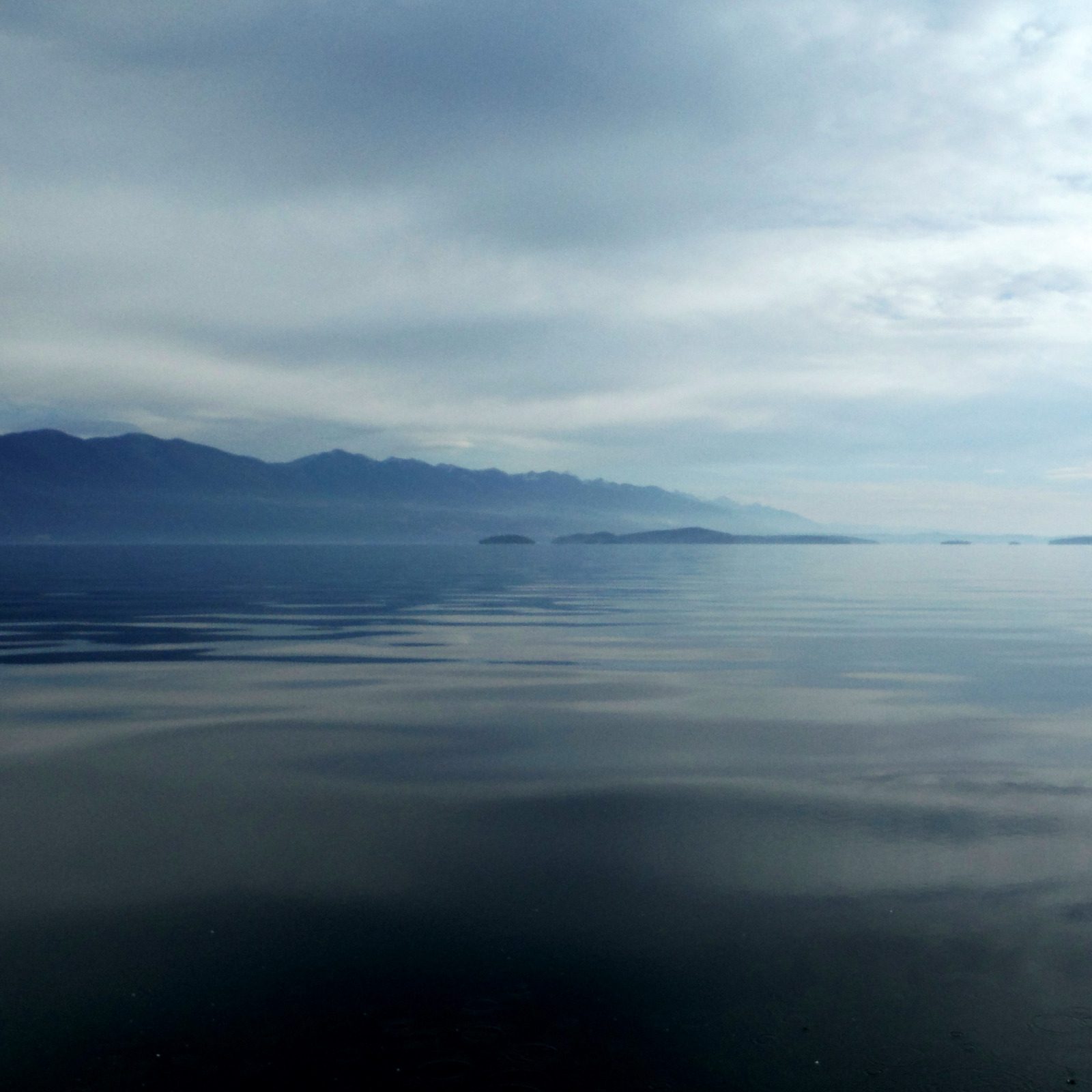 The other times we'd been out, the water was choppy and we were forced to "wave hop", not getting much above 20mph. This time we could really open the throttles; I topped out at 43mph while Pepper managed to get to 47mph (her jet ski is slightly upgraded compared with mine).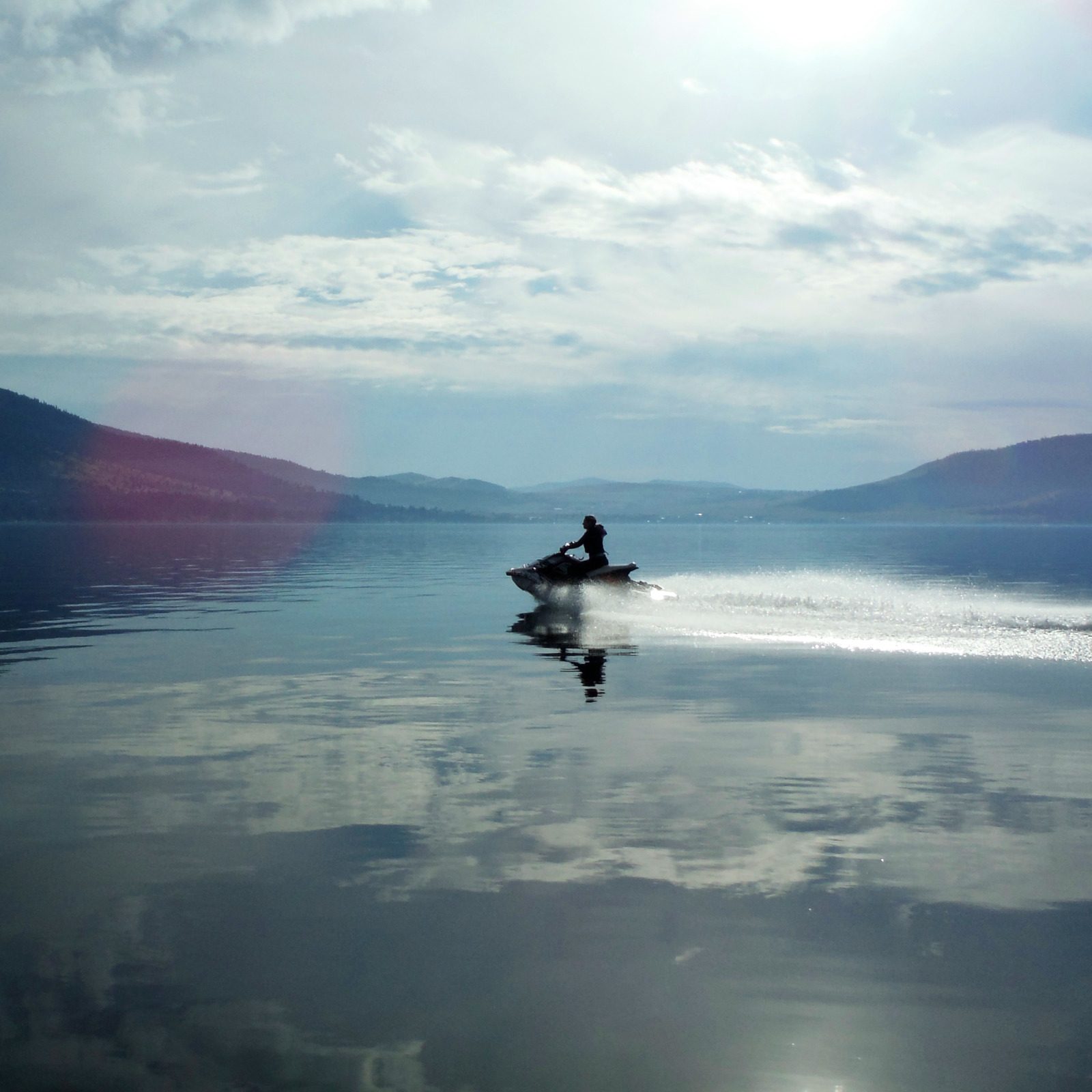 We crossed the lake to the western shore and stopped in at Wild Horse Island, which is the largest island on Flathead Lake and home to (surprise!) wild horses. Most of the island is a state park, although there are some private residences along the shore. We went on a short hike.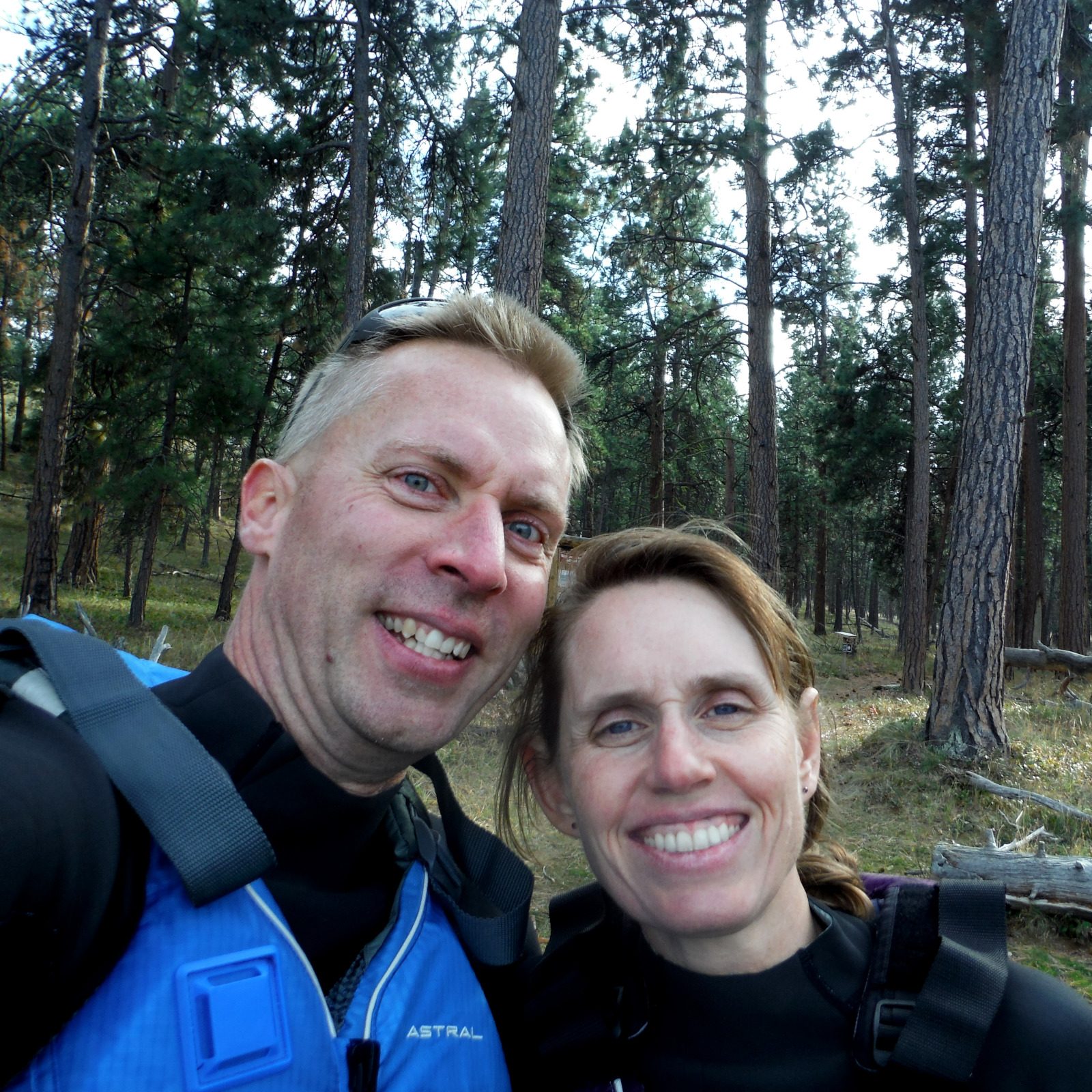 We also cruised past Cromwell Island, just to the west. It's completely private and the owner has an enormous mansion (visible on the far right):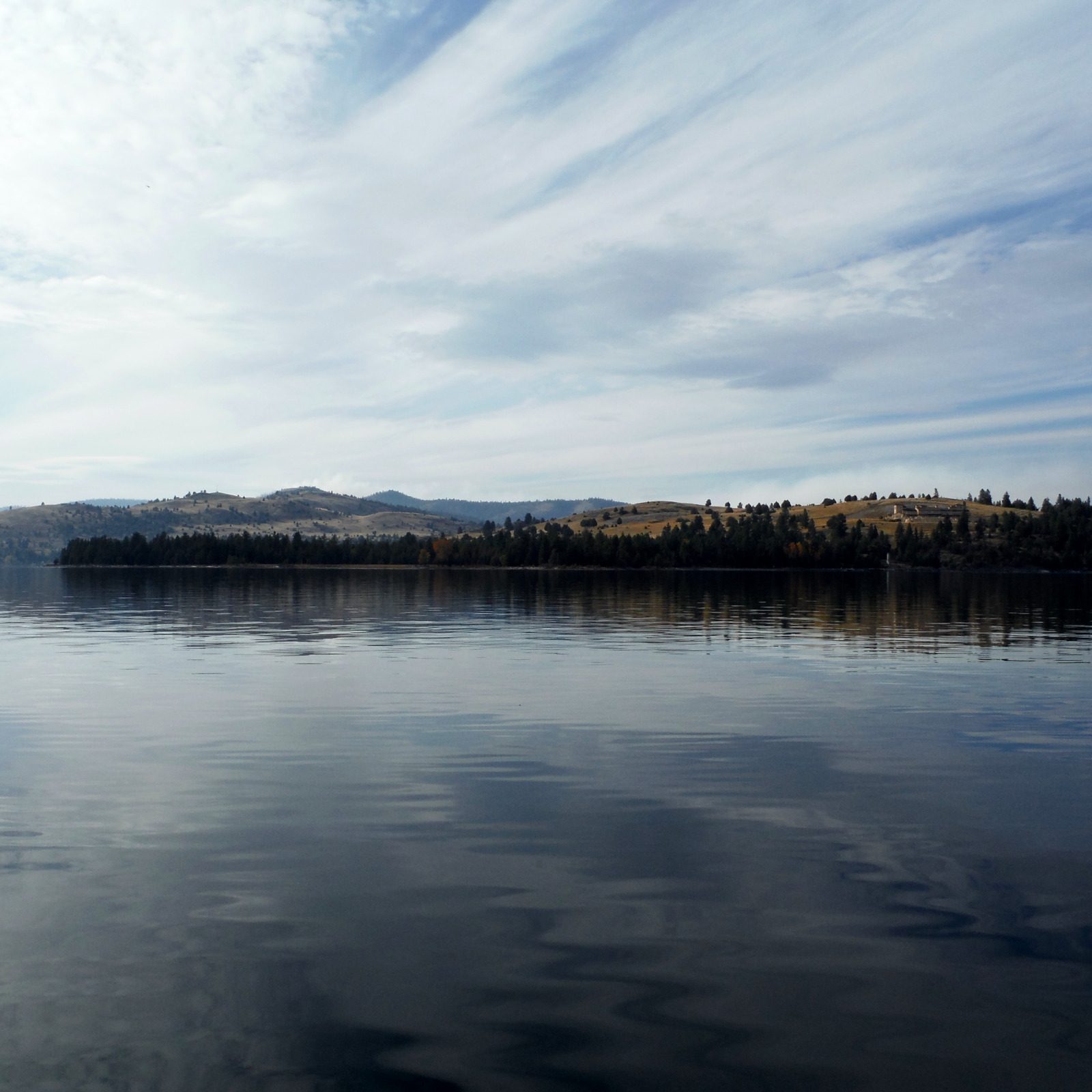 It was a blast to cruise across such beautifully smooth water. I'm glad we had one last opportunity before it's too cold, and I'm excited for the spring season when we can get our toys out again.