One of the items on Hannah's bucket list was to visit Glacier National Park, so we trucked up there today. We're definitely getting our money's worth from our National Parks pass! This marked the third time we've been to Glacier in two months. What's interesting is the park seems different each time, even though we're going to the same places. (Only a tiny fraction of the park is open in the winter months.)
Of course I had to take a photo of my two favorite girls.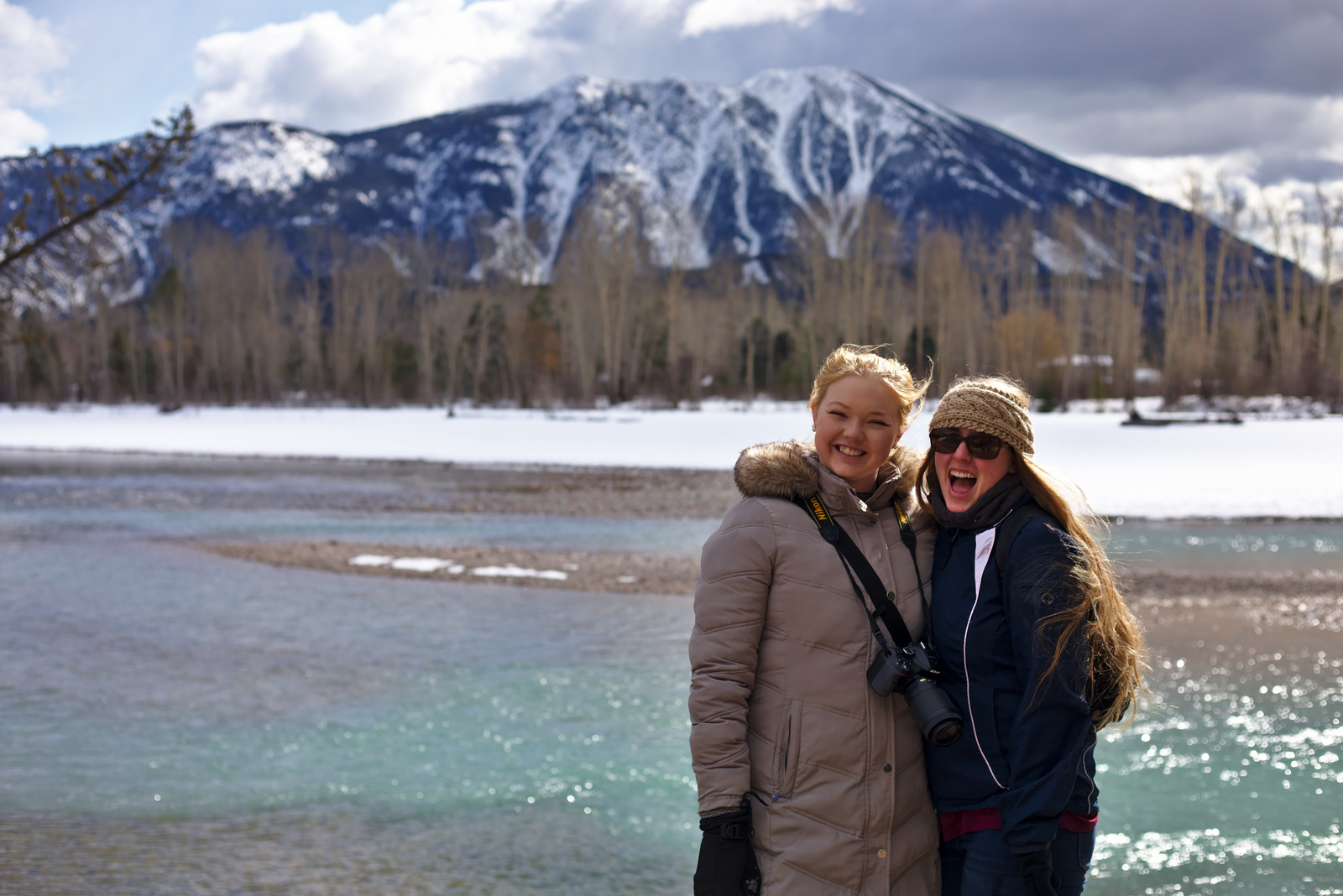 Kyra took one of me and my favorite wife.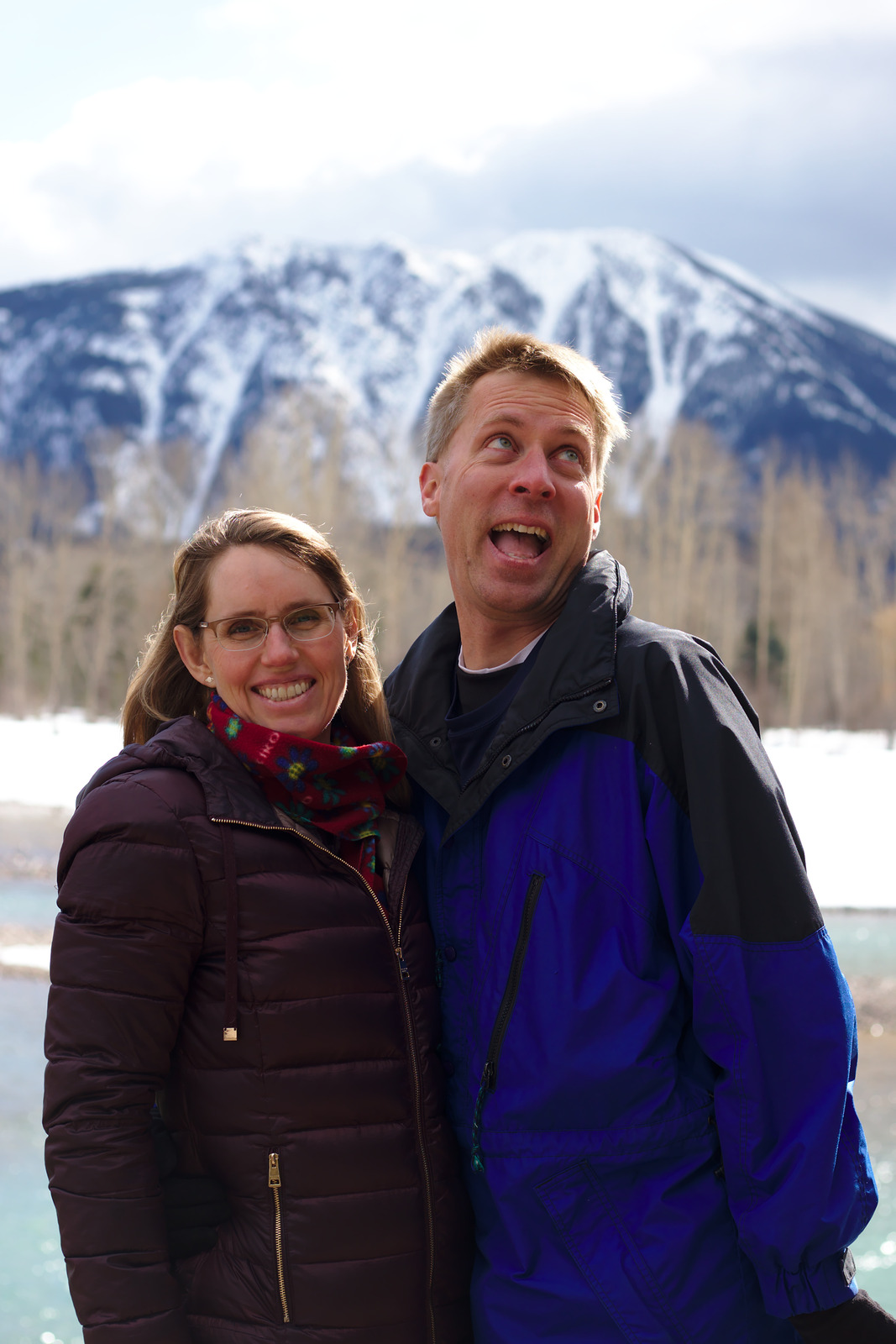 We stopped along the shore of Lake McDonald, as usual. The weather was bright, sunny, and (naturally) cold. I could take pictures of the amazing rocks at the lake all day.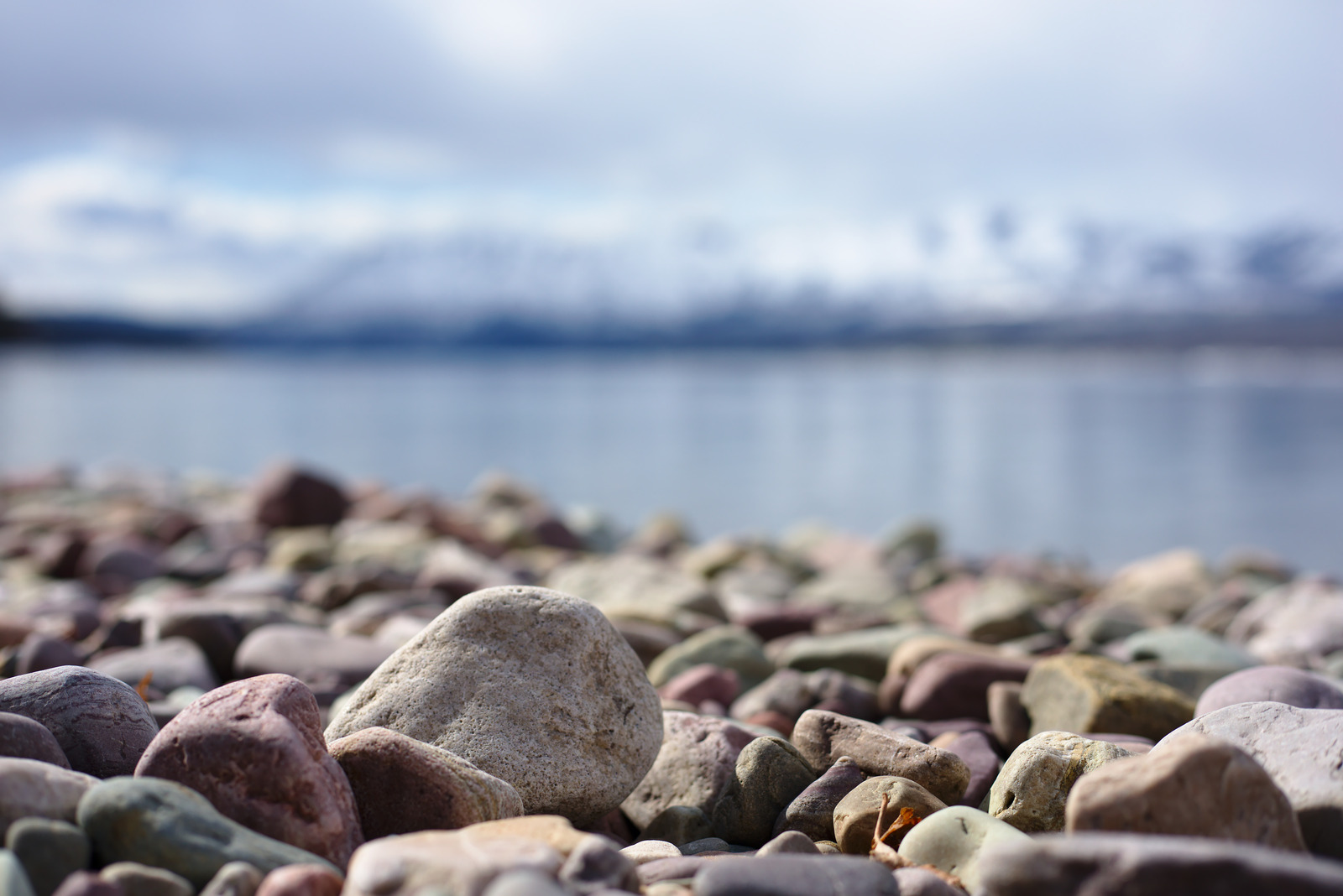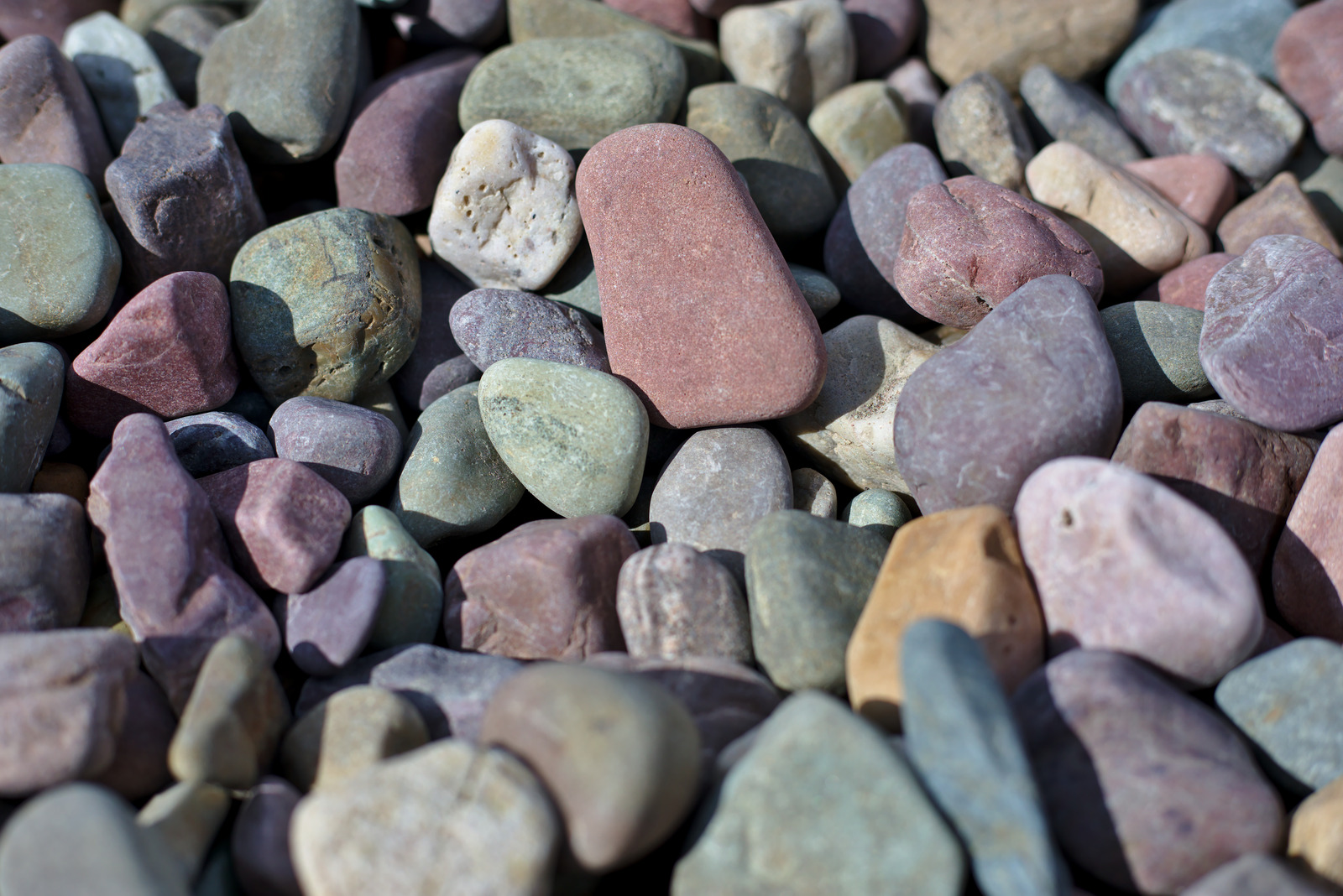 In the crystal-clear glacier water, the colors are even more brilliant: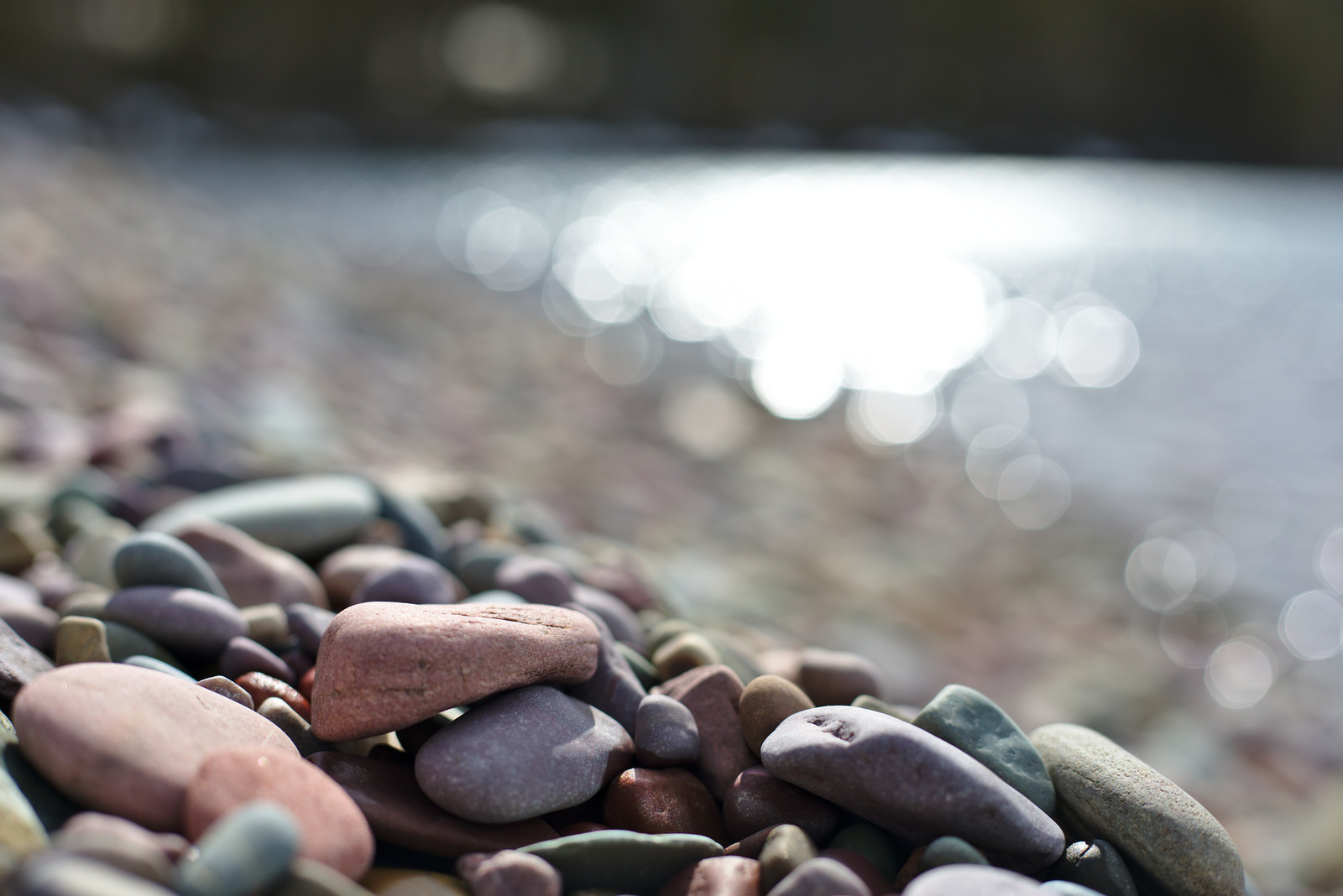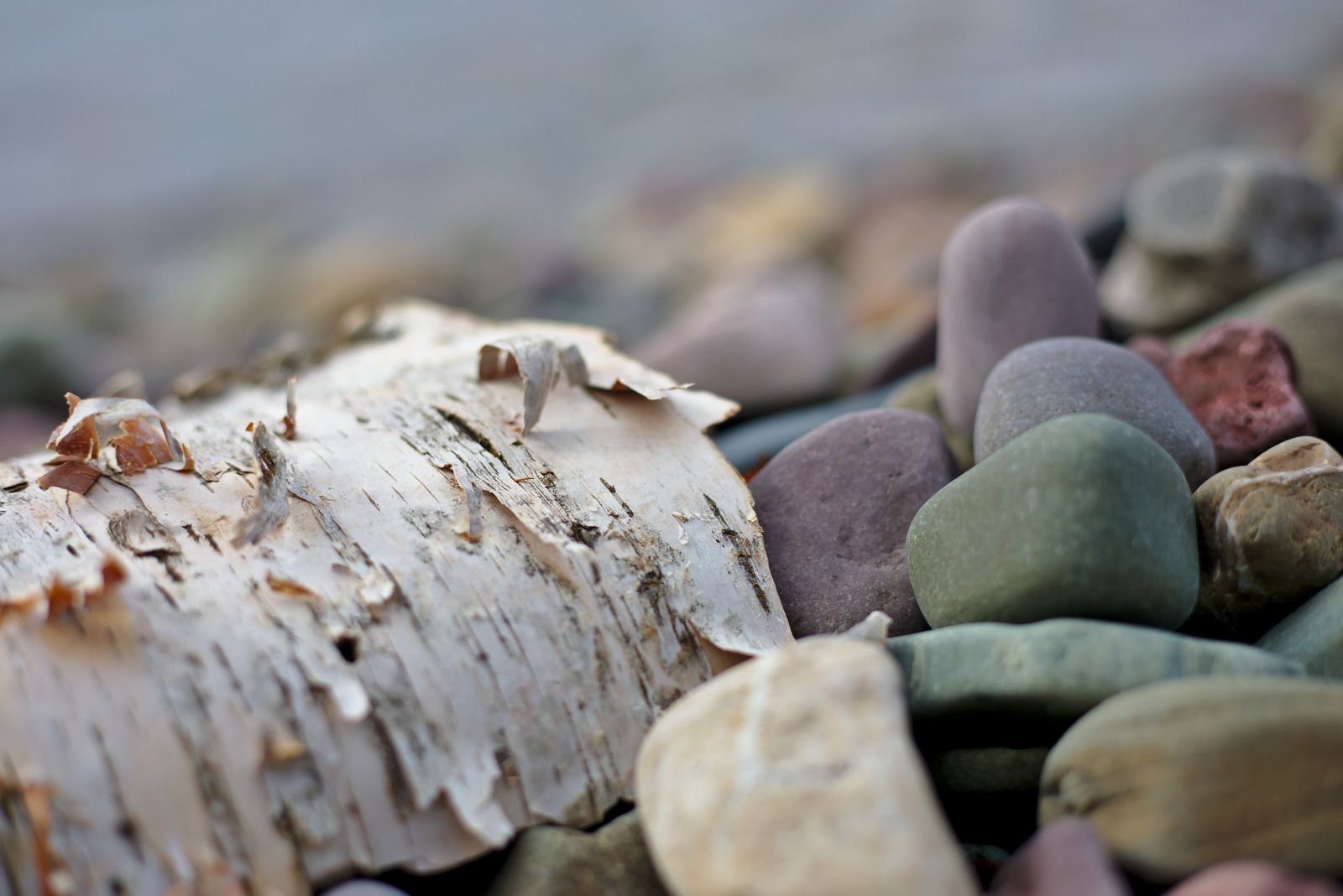 Hannah took some pretty great shots as well. If you look closely, you can see big snowflakes falling. It was very strange, because the sky above us was crystal blue without a single cloud.
Later in the day, the clouds rolled in and the temperature dropped, giving a more "moody" look to the mountains to the north.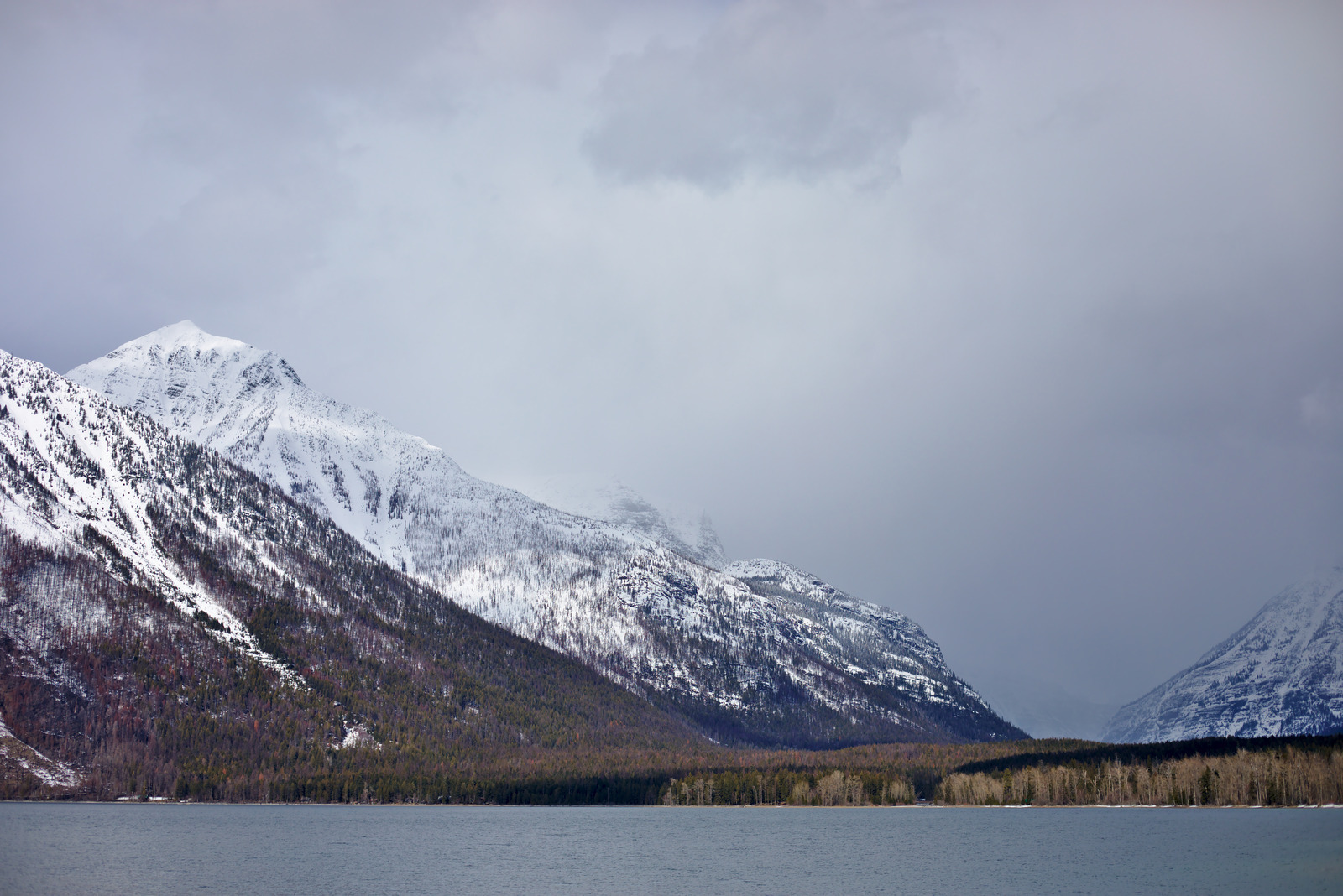 It was great to be back, and I'm really excited for warmer months when we can see even more of this magnificent place.