With temperatures soaring into the 60's and the bright sun shining down, it was time to get back out on the water. Although I enjoy the winter here, it's hard to have a huge, beautiful lake right in front of us but not be able to spend time on it. So each spring, we wait eagerly for a day when it's finally warm enough to brave the frigid water.
Yesterday we loaded up the kayaks and headed out to Loon Lake, which is a small lake (or large pond, depending on your definitions). It was great to have a leisurely paddle for a while. We saw geese, ducks, turtles, and probably a loon or two. A few logs in the water had lines of turtles on them, all sunning themselves and enjoying life until we came up to look at them, at which point they'd slip quietly into the water and then, a moment later, poke their little heads up to see if we were still there. Unfortunately I didn't get any pictures of them, because my camera was misbehaving.
Today we de-winterized (summer-ized?) the jet skis and headed down to Yellow Bay, our favorite put-in for Flathead Lake. I fired up my jet ski and zoomed out into the bay, but sadly, Pepper couldn't follow because her jet ski had a rough go of it. Something wasn't working quite right in the engine, and she could barely get up to 30mph… and couldn't make any sudden stops or sharp turns, which are pretty much the best parts of riding jet skis. So she sadly putt-putted back to shore.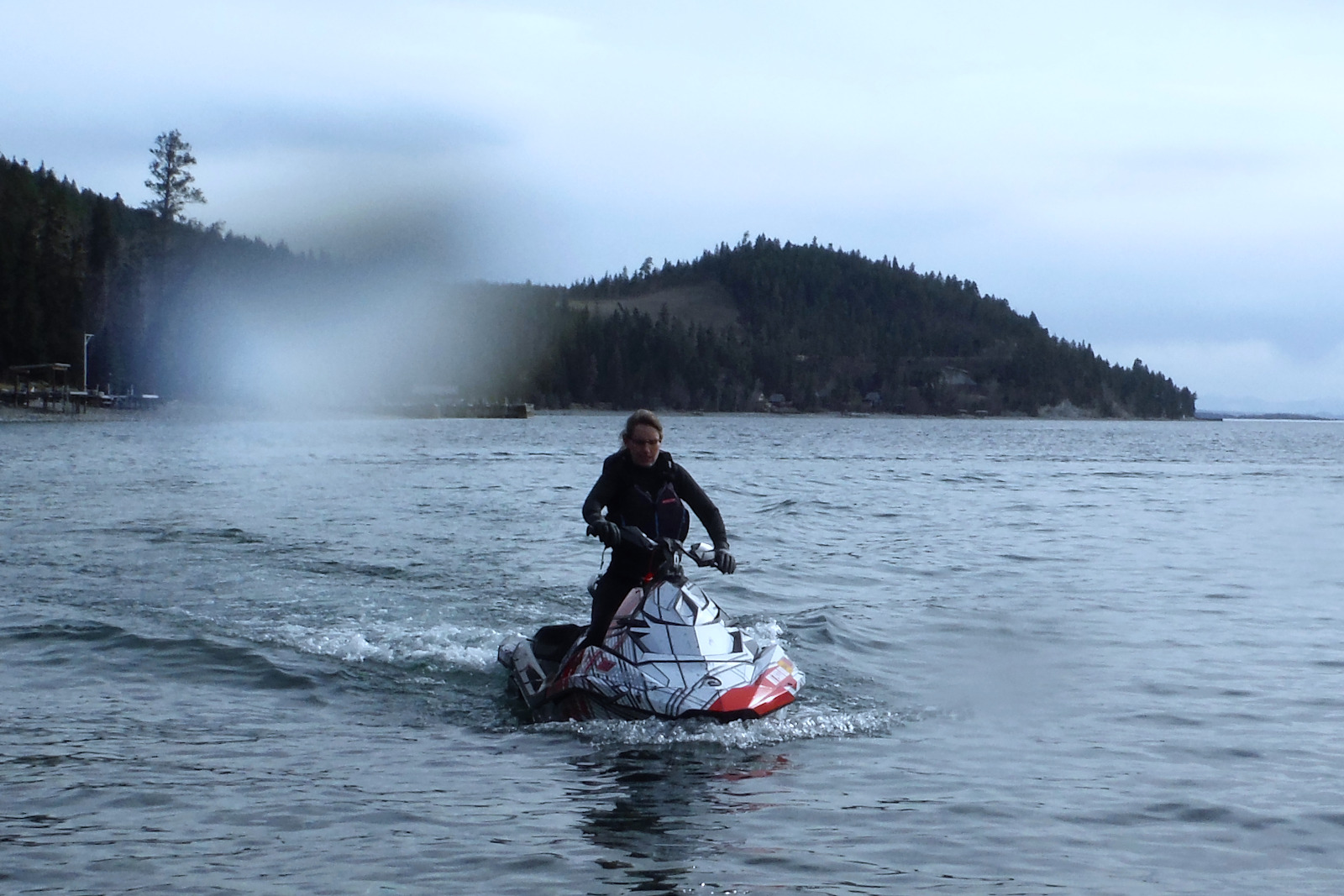 Although the air was a nice 60ish, the water temperature is still probably in the 40's. It's cold enough that when you step into it, you literally suck in your breath. And after a minute of walking around the shallows (to get the jet skis on and off the trailer), you can't feel your toes any more. We always gear up in wetsuits, full water shoes, and neoprene gloves… here's a view of my foot and the shallows.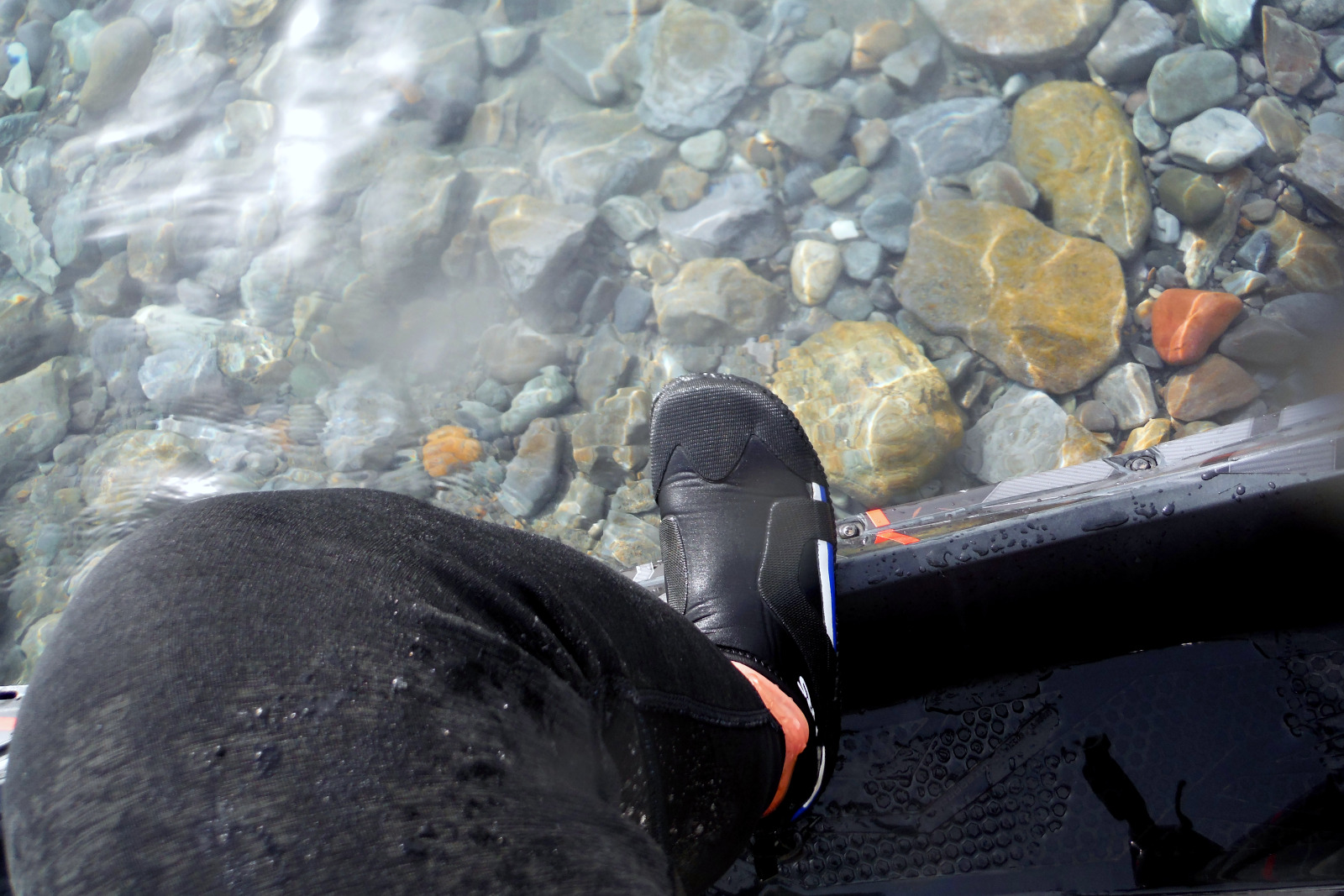 But it's still dang cold. It'll be awesome to spend summer months back on the lakes again.