After our Utah trip, we figured we were halfway to Colorado anyway, so we met up with friends and hiked the Maroon Bells. It's been a few years since I was in that area, and it was just as breathtaking as I remember. Here's the iconic scene– the photo everyone takes when they visit: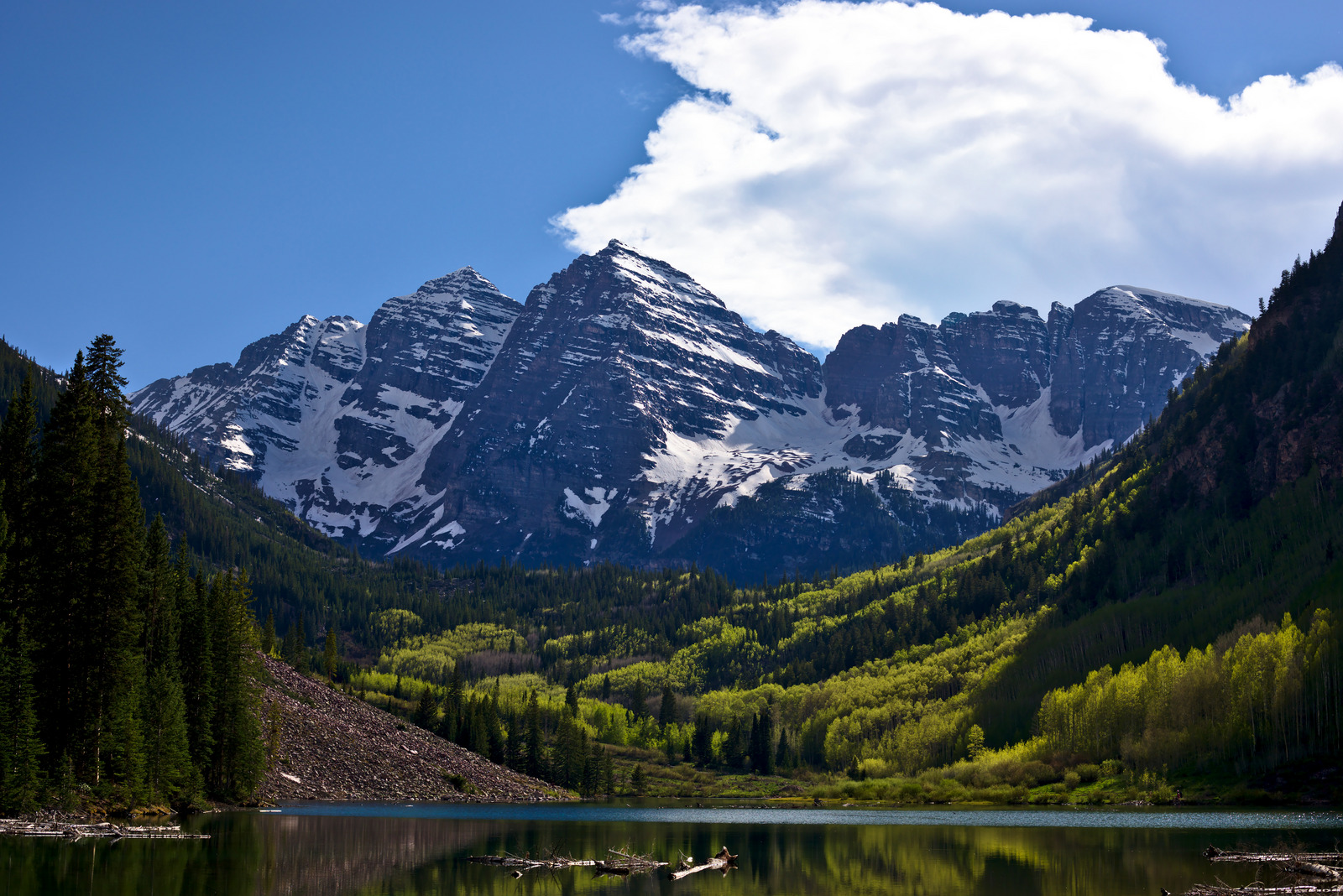 It's obvious why: the quiet lake, the beautiful aspen, and the stark granite and snow are a great combination.
Here's the crew– our friends the von Niederhauserns and Pattersons: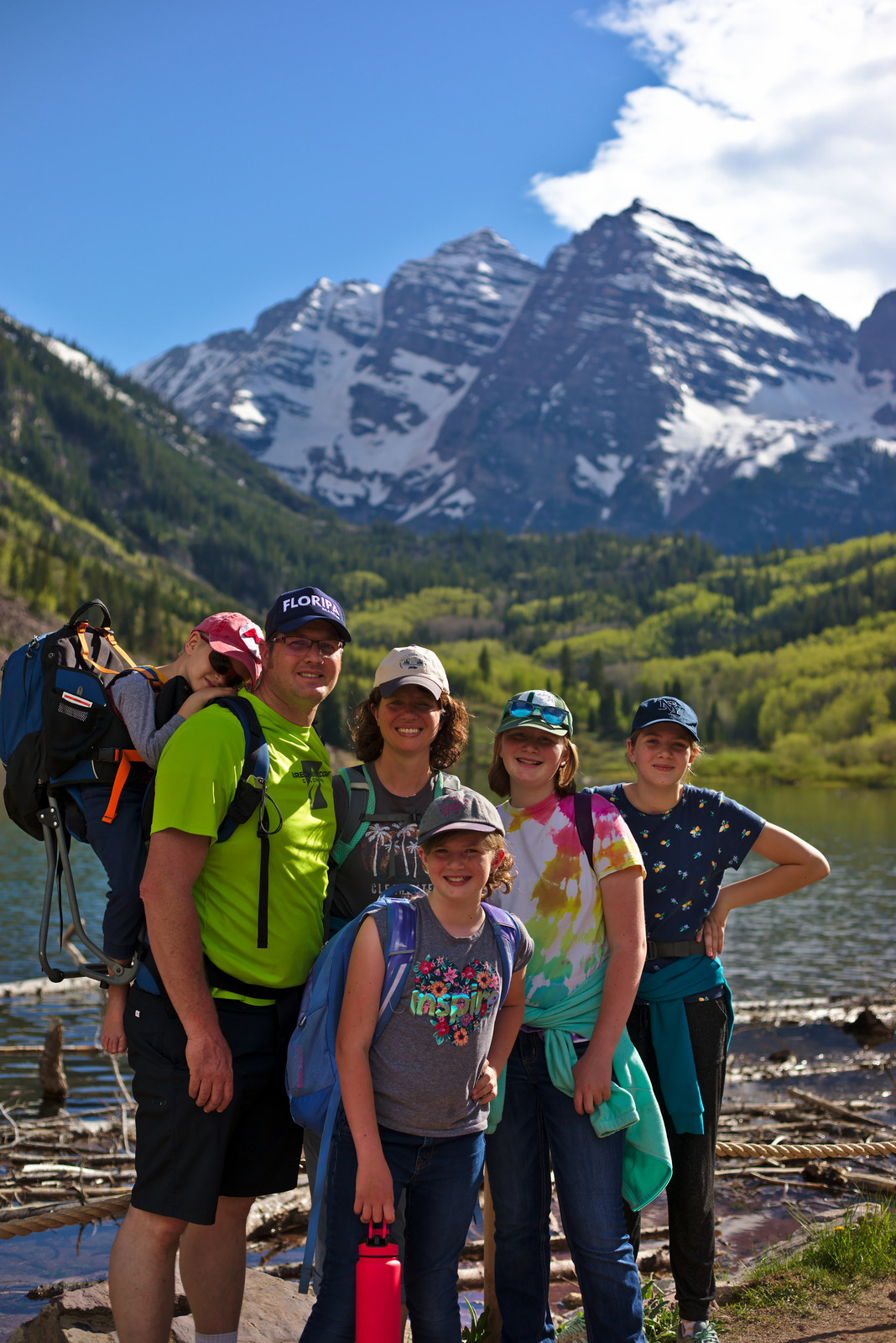 And here's my beautiful bride: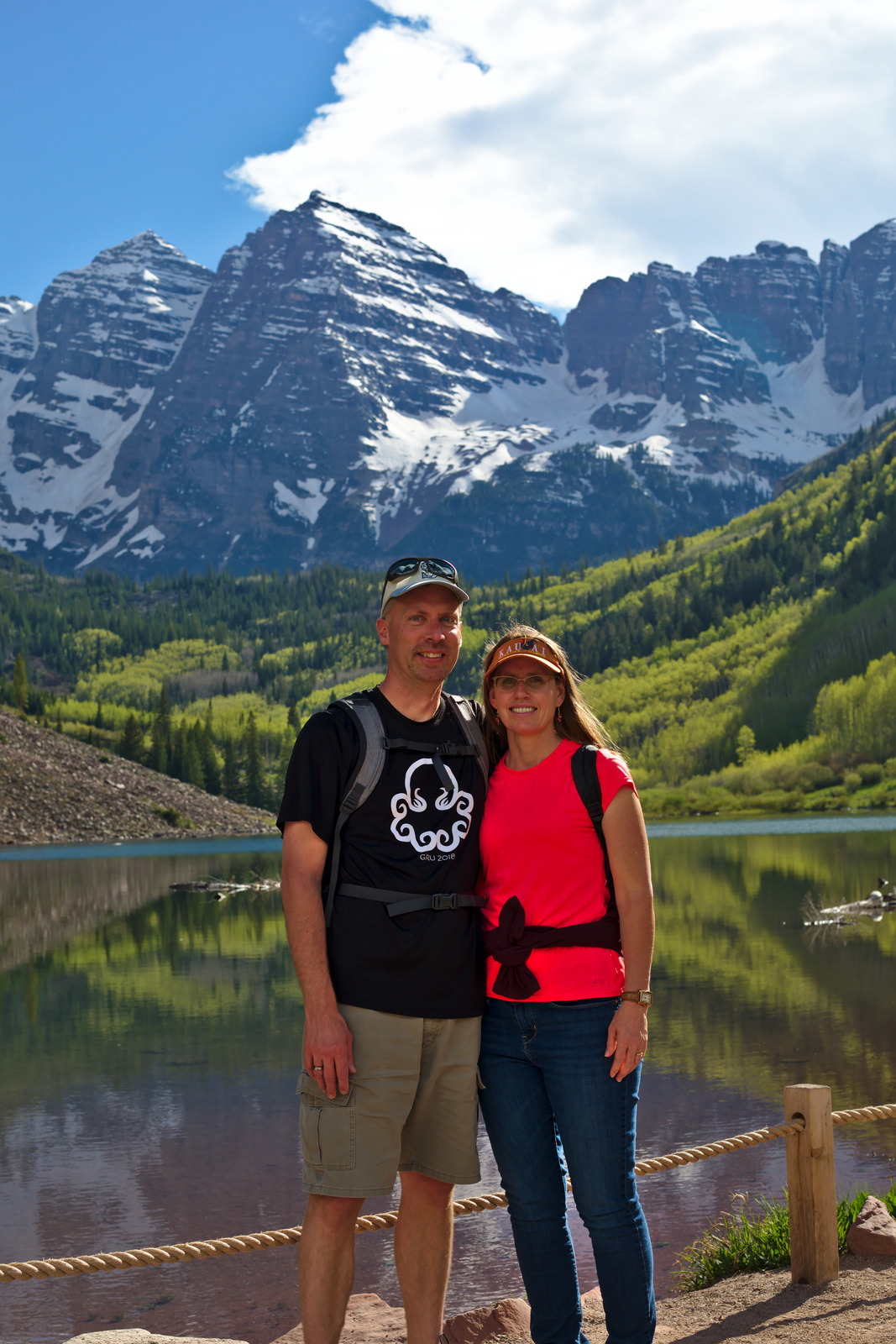 As we walked the trail up to Crater Lake, a storm brewed behind us.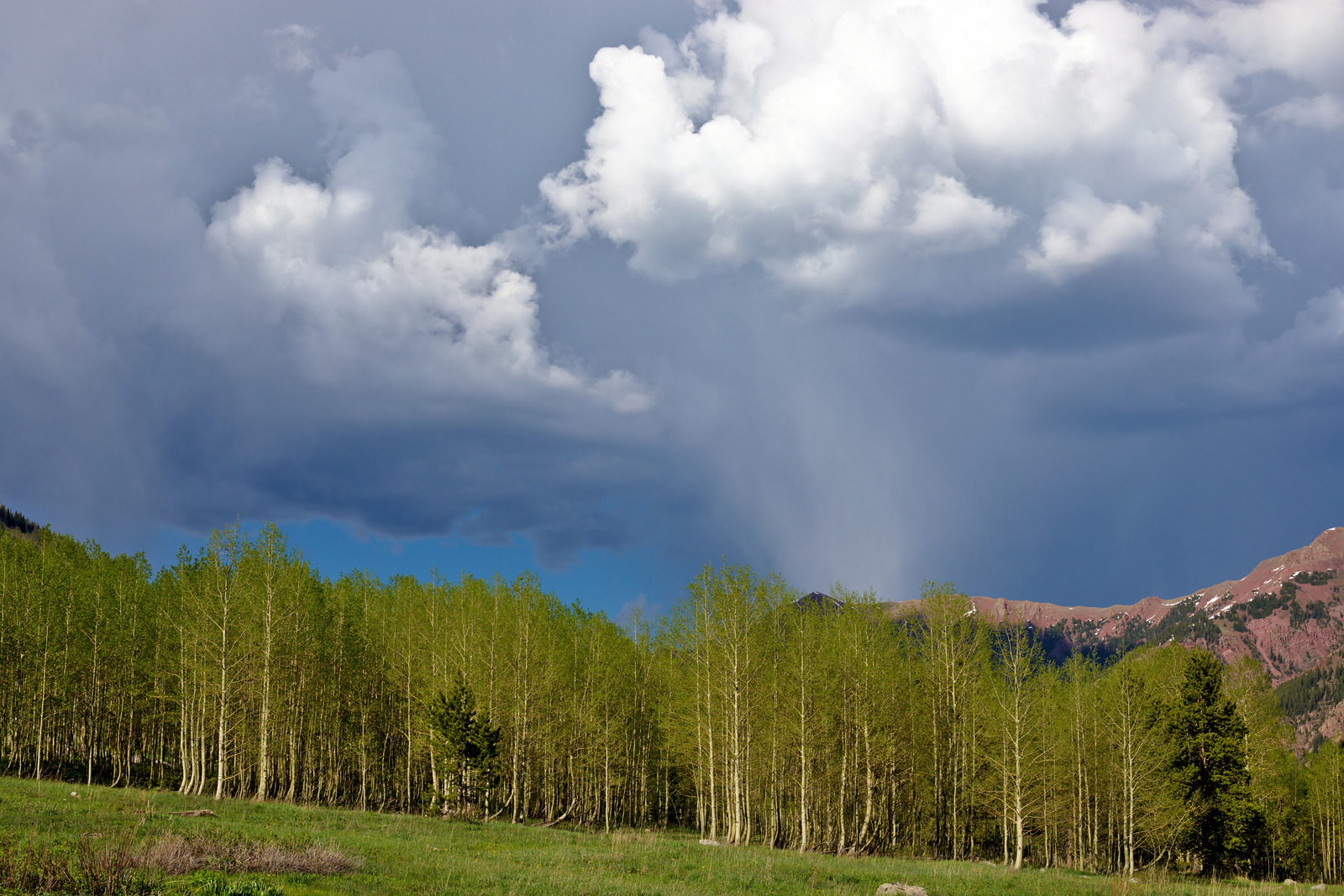 Continuing up the trail, we were able to see the familiar peaks from slightly different angles.
As the grey clouds continued to roll in, there were really cool mixes of sunlight and shadow on the hills.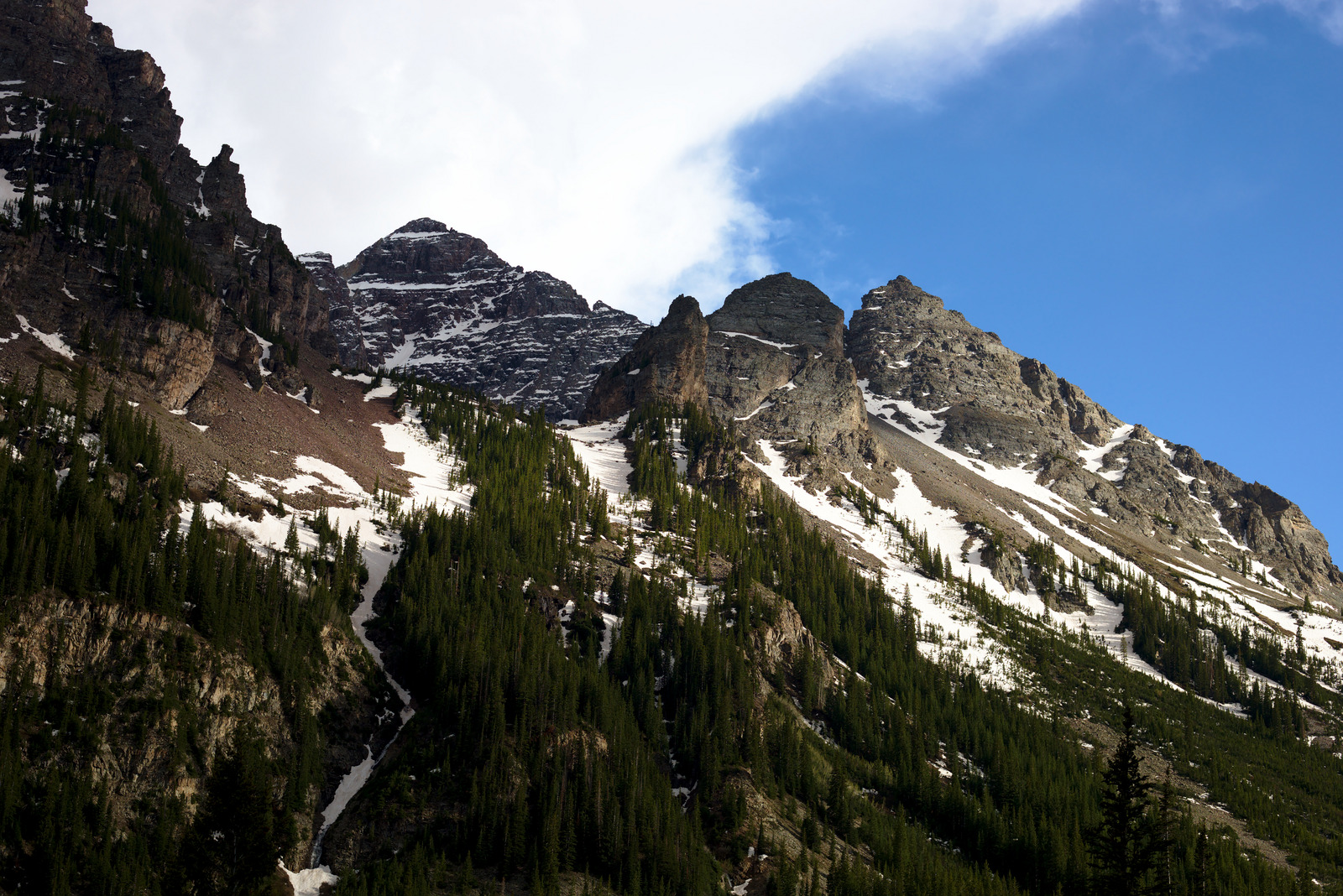 The sky had clouded over by the time we reached the lake, but the view was still awesome.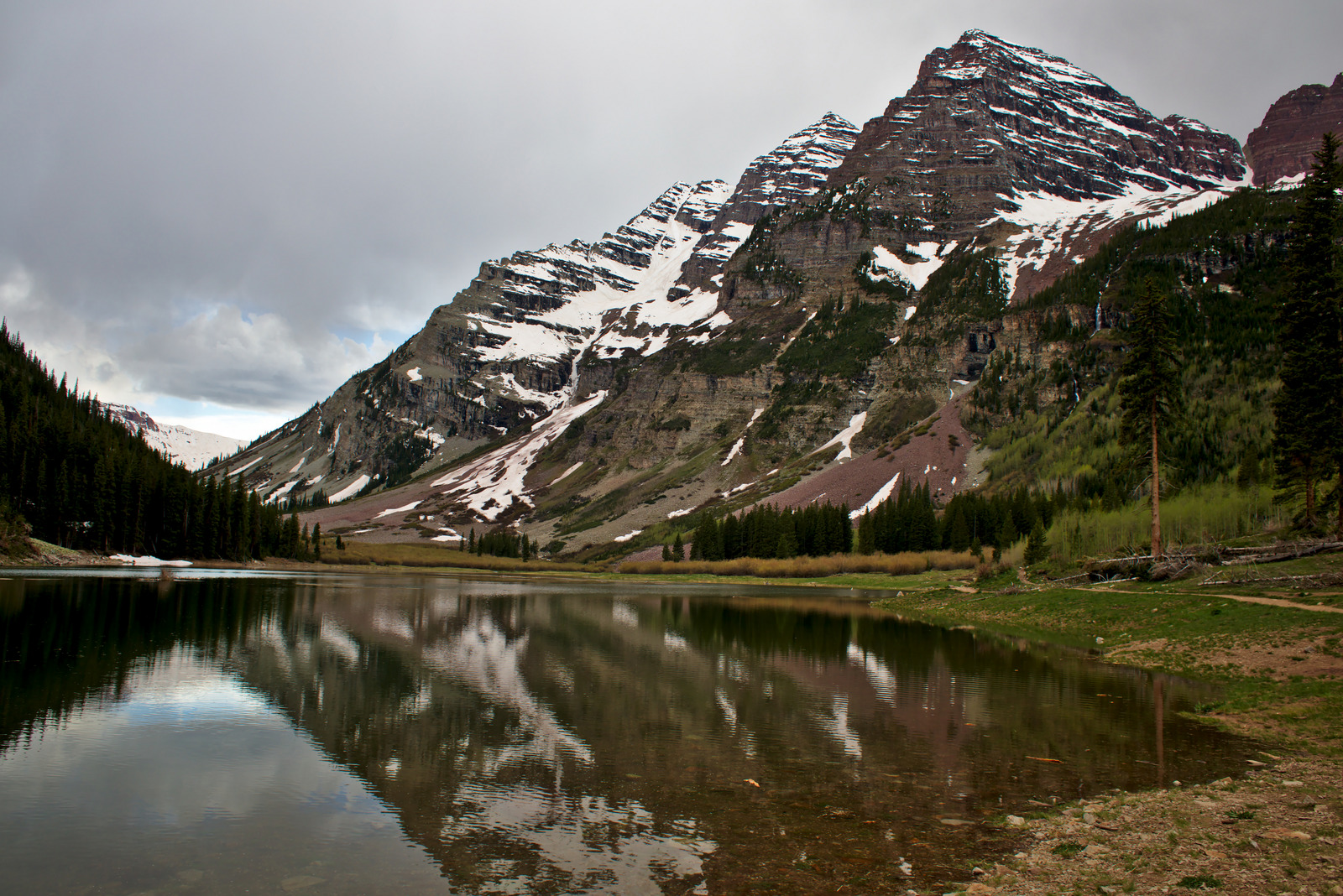 It was a great day for a hike, and great to put some miles on my shoes in good ol' Colorado.