One good thing about our driveway is that it's an awesome sledding track. Sure, it's horrific to drive up when it's hard-packed snow with a nice half-inch-thick layer of ice beneath it, but those very conditions make it a ton of fun to sled down. So today, Pepper and Kyra and I donned our coats and ski pants and headed outside. It's been a while since we last used our alpine slide, but it seemed like it was time.
After a couple of runs, the wheel ruts had been smoothed out, and we were absolutely cruising.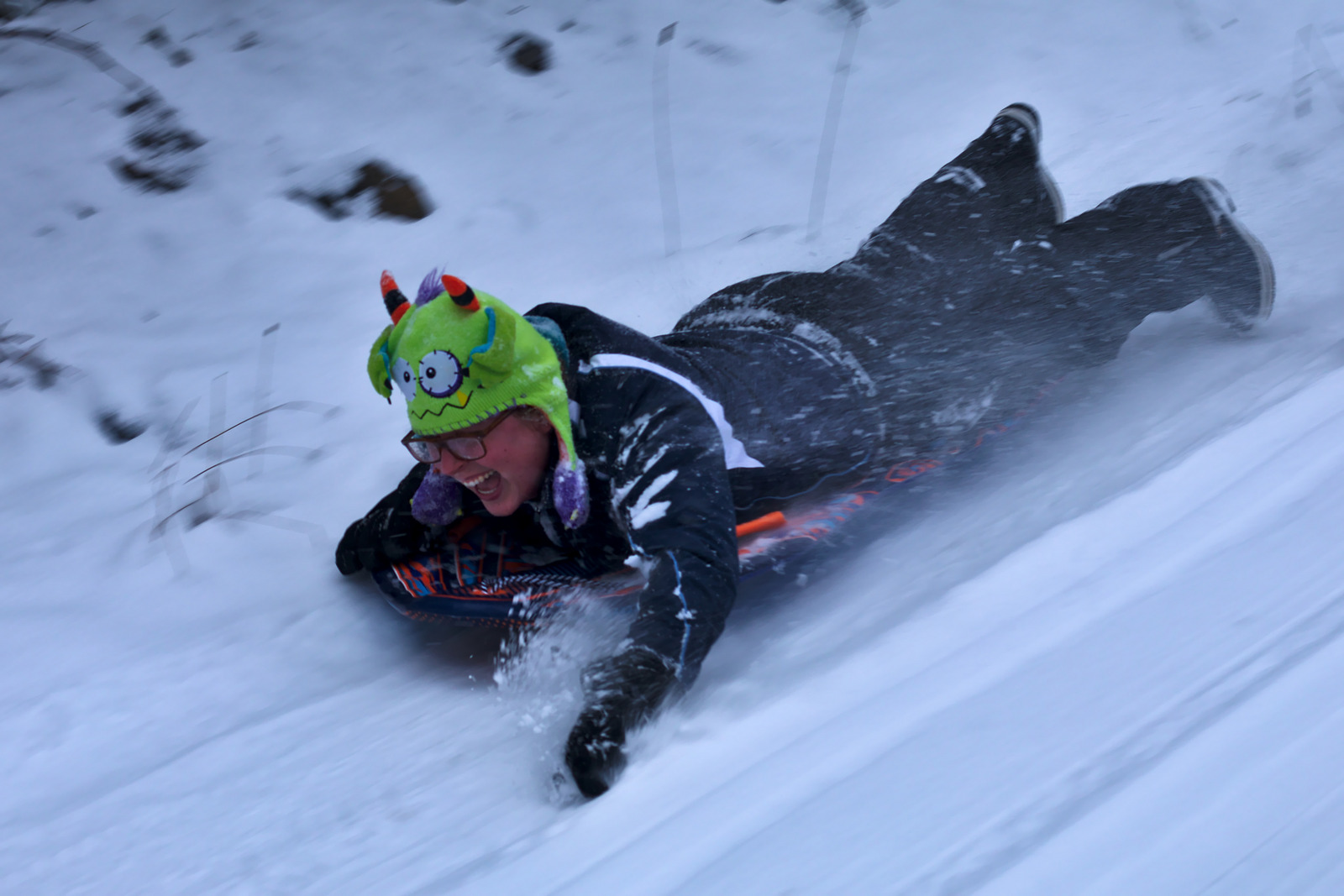 We all agreed that the best stretch is the long straight run above the orchard, with a gentle curve about halfway down. You can really get moving on it. Of course, that presents a problem if you're coming into the curve too hot…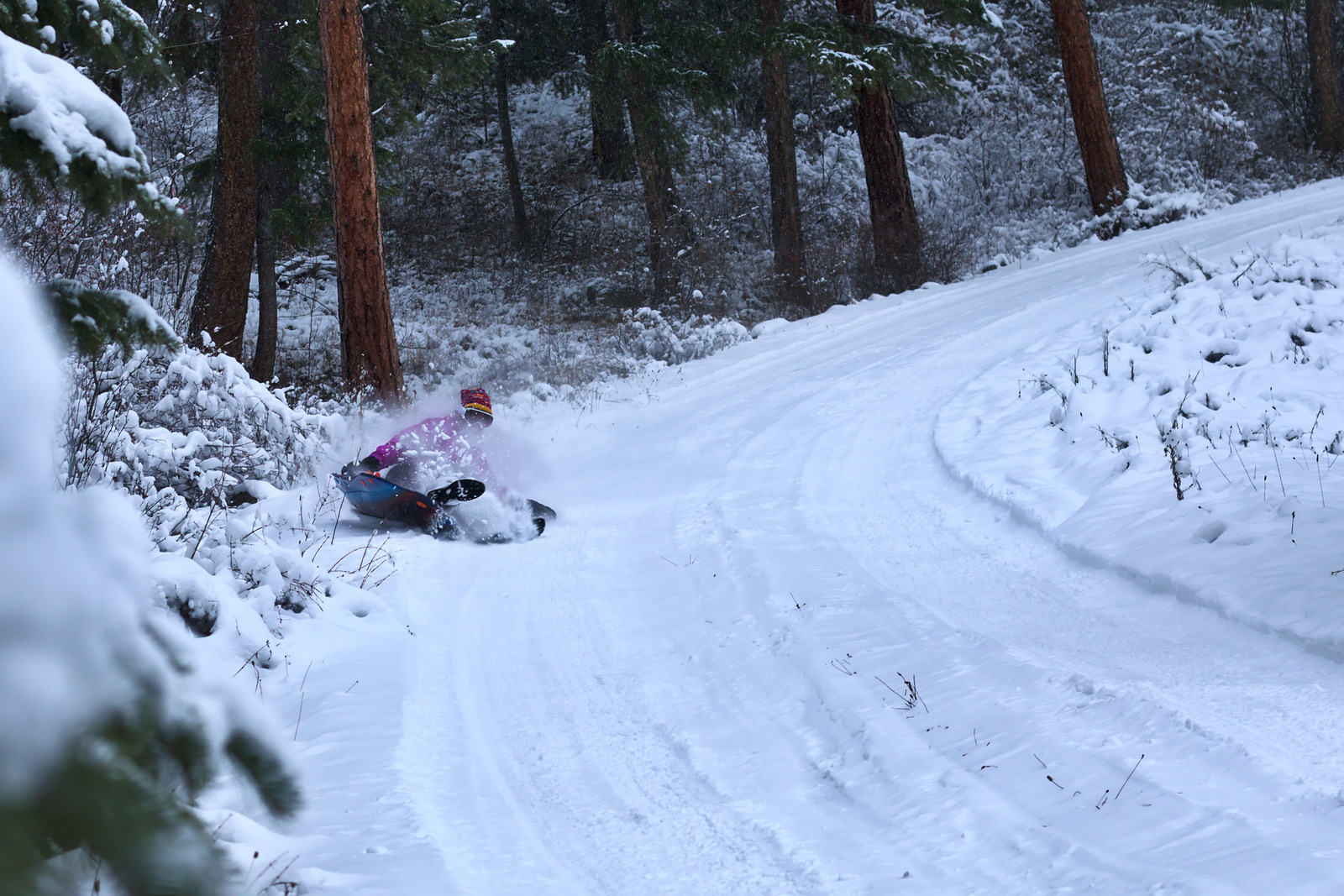 Pepper bailed just after that shot above, because she was about to shoot off the side of the driveway into the ditch. Luckily the snow is pretty forgiving when you wipe out. Here's Kyra, a few seconds later, rocketing past her.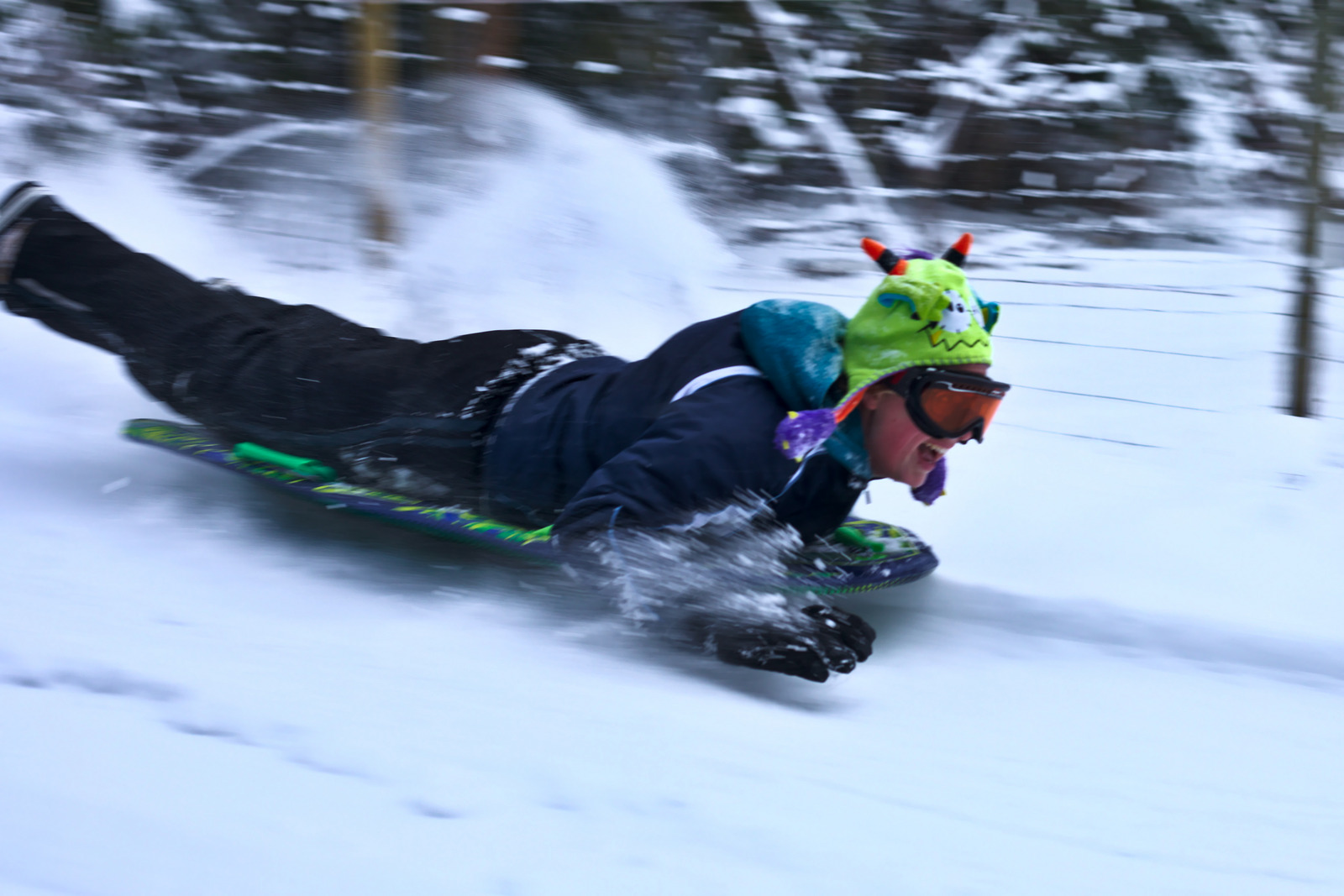 One time I followed Kyra down, and despite her healthy head start, I caught up to her. I'd chalk it up to my superior driving skills, but one could argue it might just be an issue of weight. Regardless, I crashed into her as we both careened into the last switchback.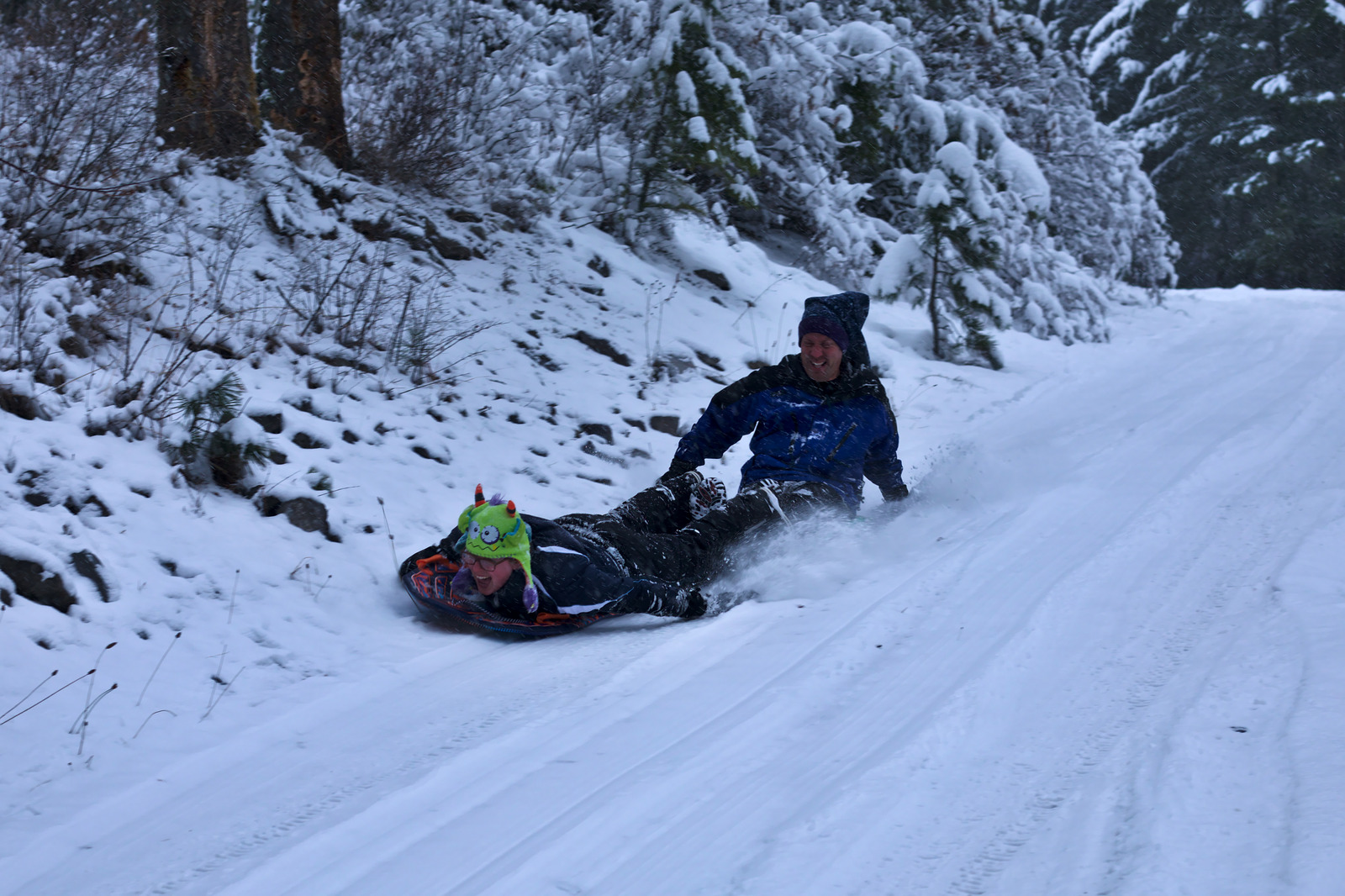 Hitting bumps at high speed is always an adventure, as Pepper demonstrates by catching some air: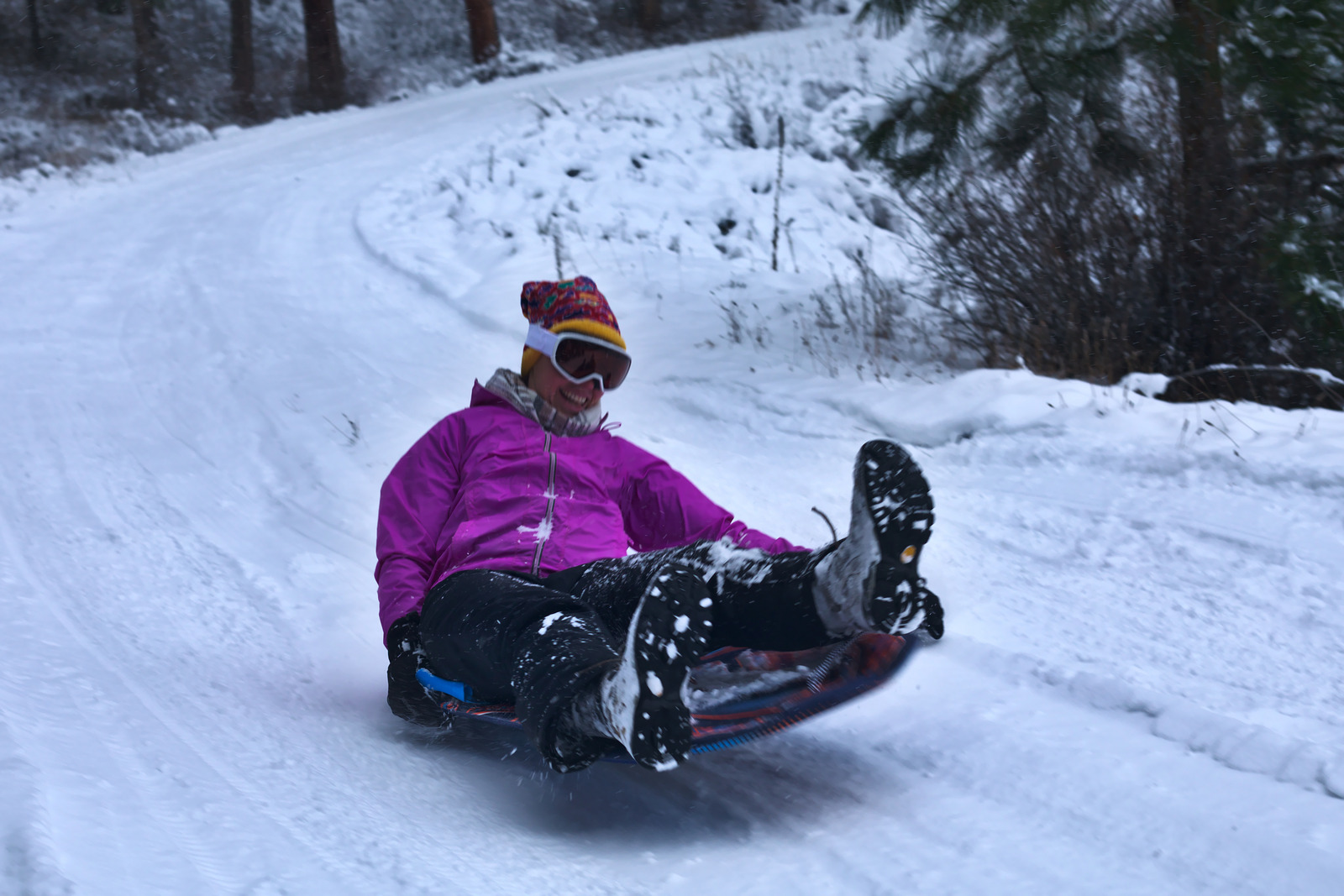 This next picture looks completely staged and boring, but I'm pretty sure I was just about to break the sound barrier because I was going so fast. (This is the start of the cannonball run I mentioned.)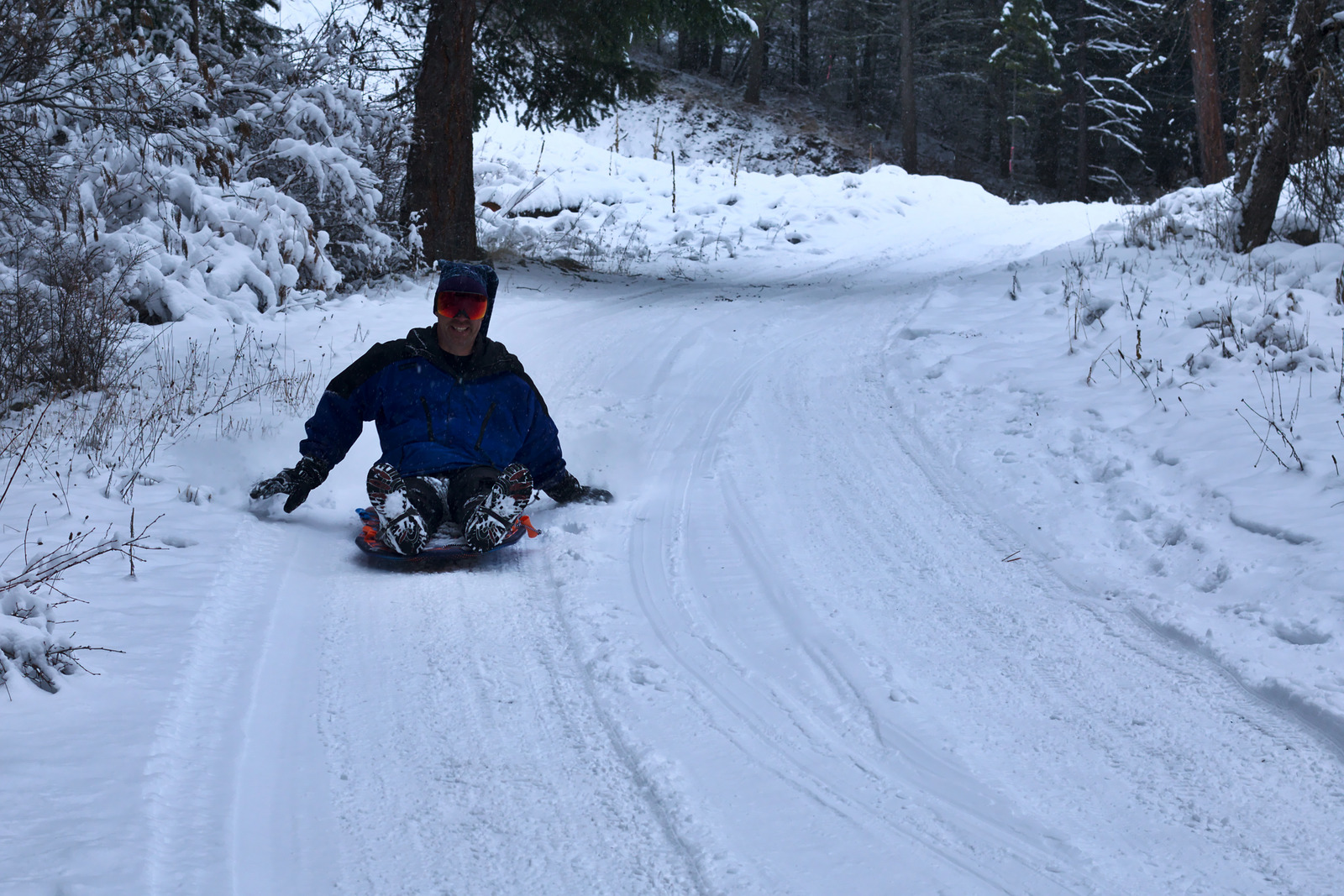 After an hour and a half, we were cold and wet, so the next order of business was a soak in the hot tub while snowflakes fell gently from the sky. What an awesome morning. Here's a fun shot of my beautiful girl as we wrapped up.