With seminary over for the semester, it felt like summer was officially on. We'd been watching Ollie for a couple of weeks, and now it was time to head south. We packed up the car and started the drive to Utah. But we had bigger plans than just Utah.
Of course we did things like tow Zack around the neighborhood on his penny board, and of course there were plenty of board games. Skull King is a perennial favorite.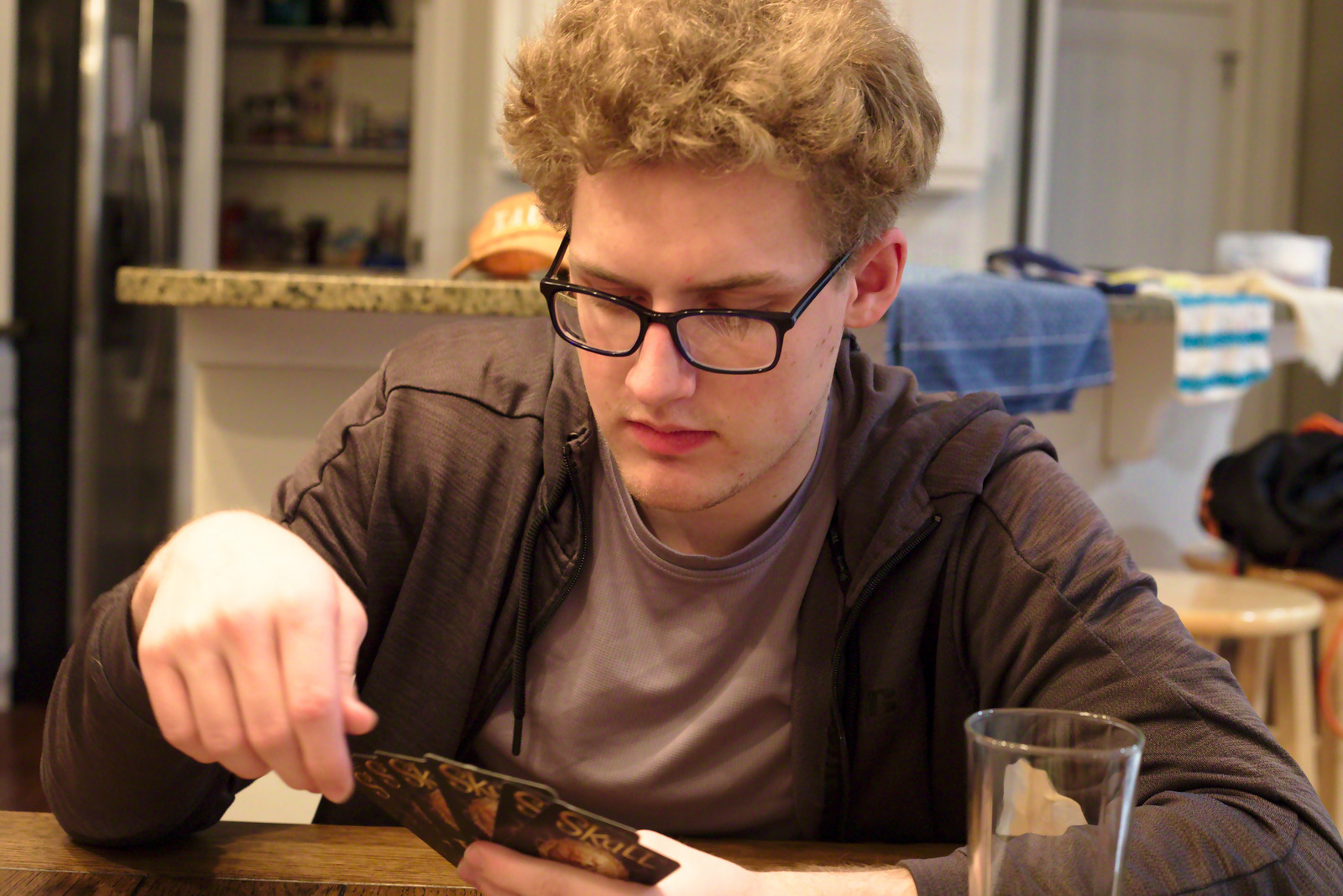 We've decided it's a lot like Monopoly, in that it's unpredictable and infuriating. And we love it.
Ollie continued being his adorable self, although now it was nice to be able to pawn him off on Mom and Dad when he was grumpy and tired.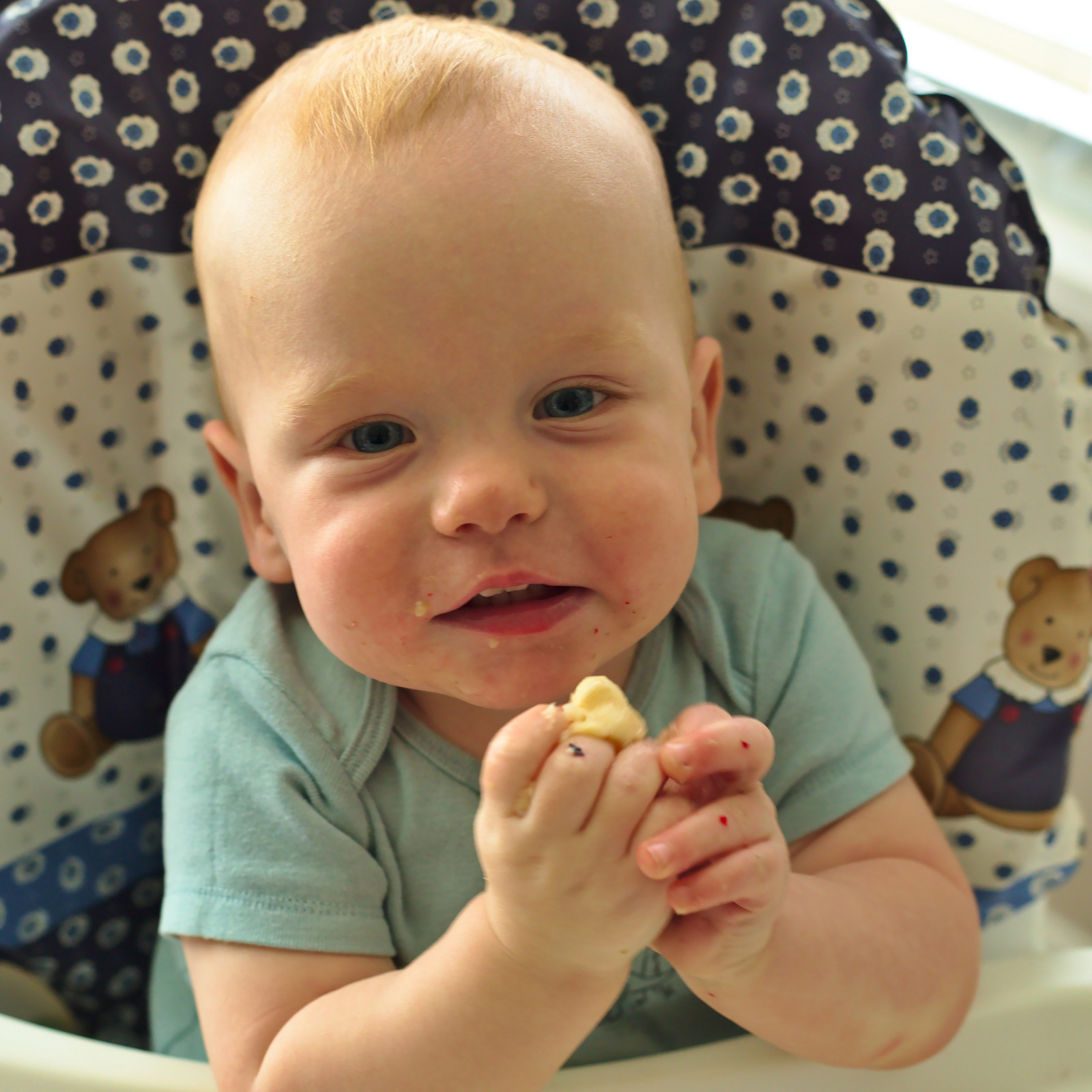 After a few days there, it was time to put some more miles on the car. About a month ago, Kyra had mentioned that she was thinking of taking a road trip to California, just to relax on the beach. Pepper and I decided to take her up on the offer, and the three of us planned a beach trip. Zack couldn't join us because he's still not allowed to leave the state of Utah, and Alex and Kaitlyn had just enjoyed three weeks of vacationing and needed to get back to their jobs.
First stop: Las Vegas. It's an easy drive from Provo, and a nice stop. We haven't been there in a while. Pepper and I enjoyed a late-night walk along the Strip.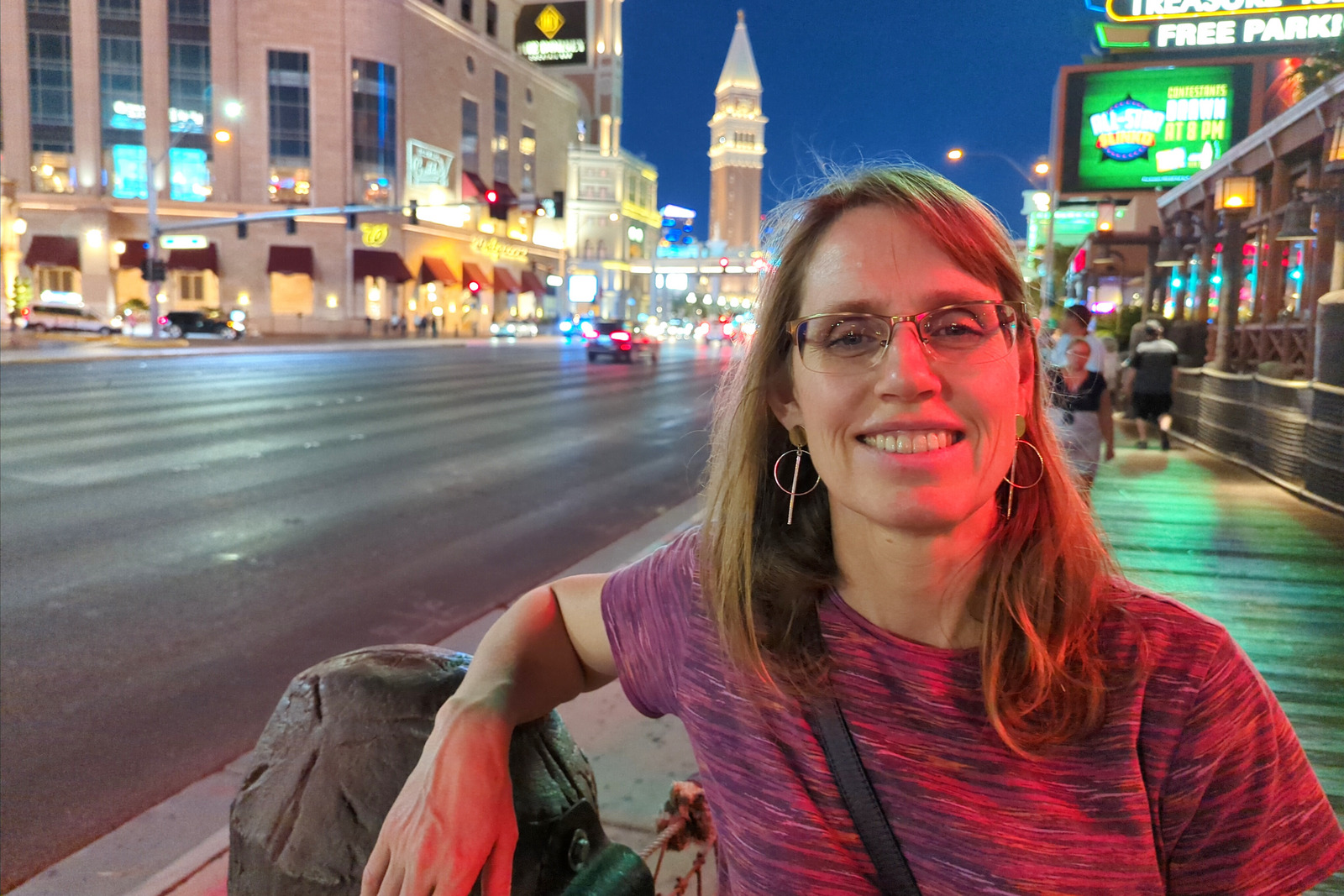 Everything is bigger in Vegas, it seems. I love all the lights at night (and frankly, during the day it looks downright pedestrian.)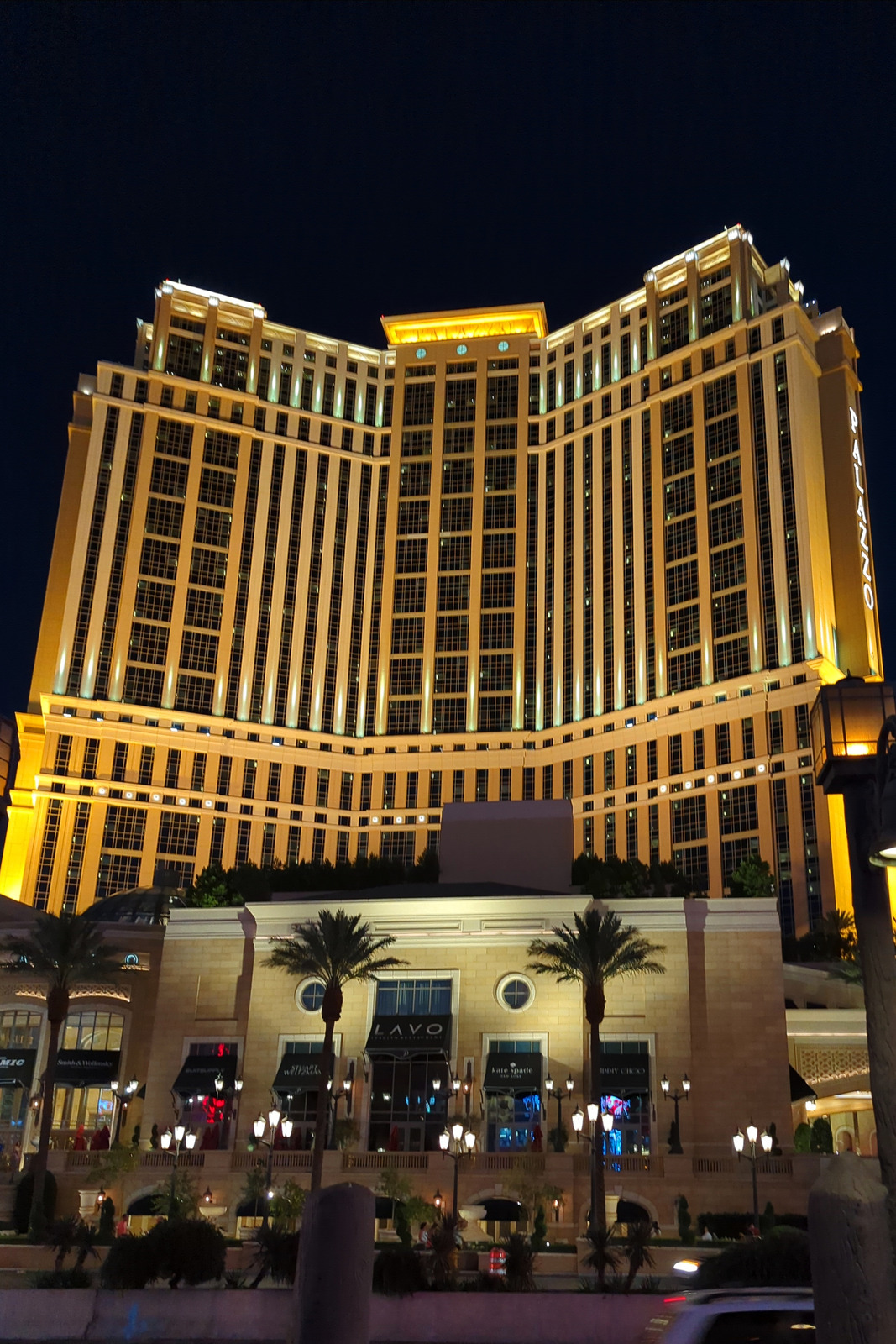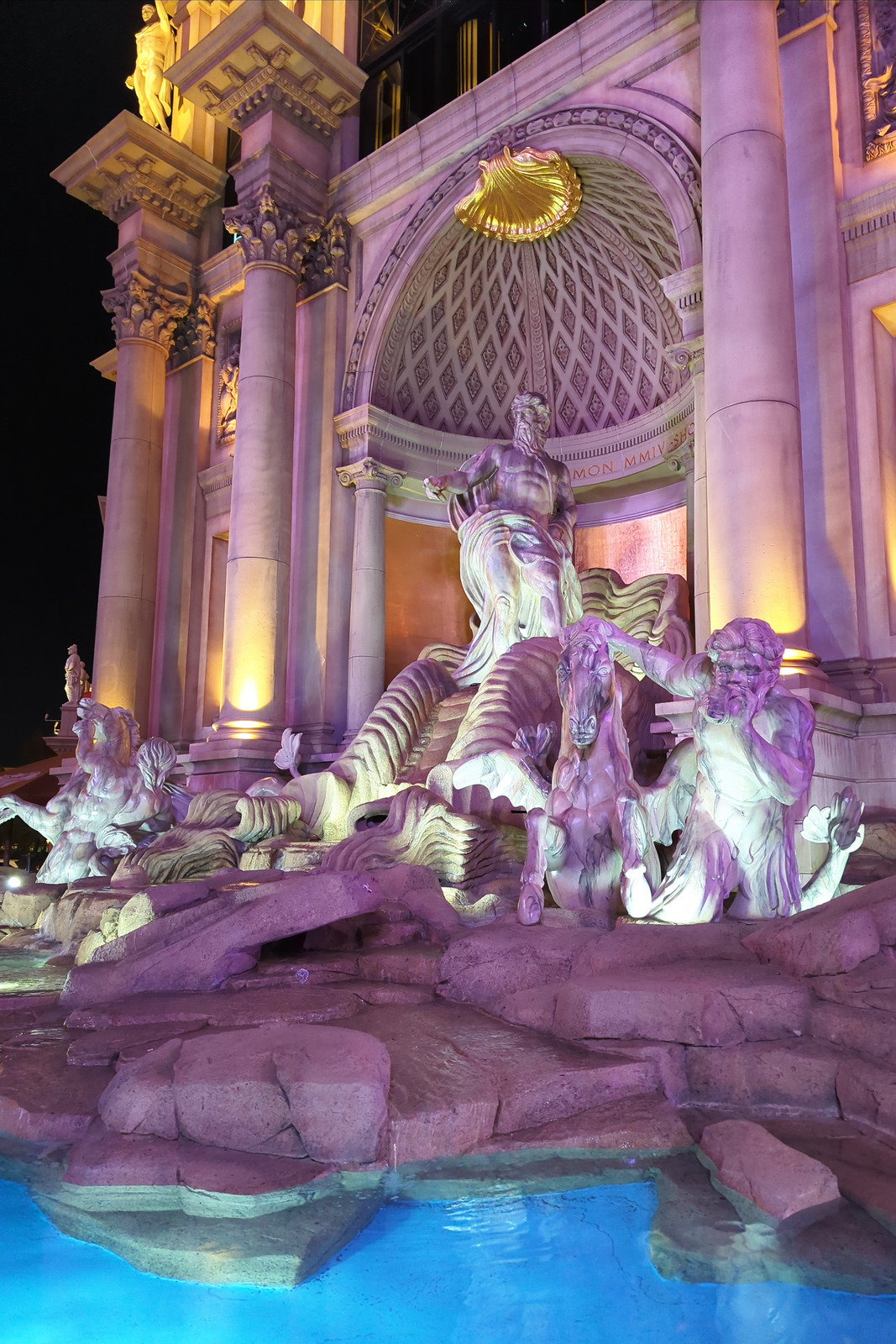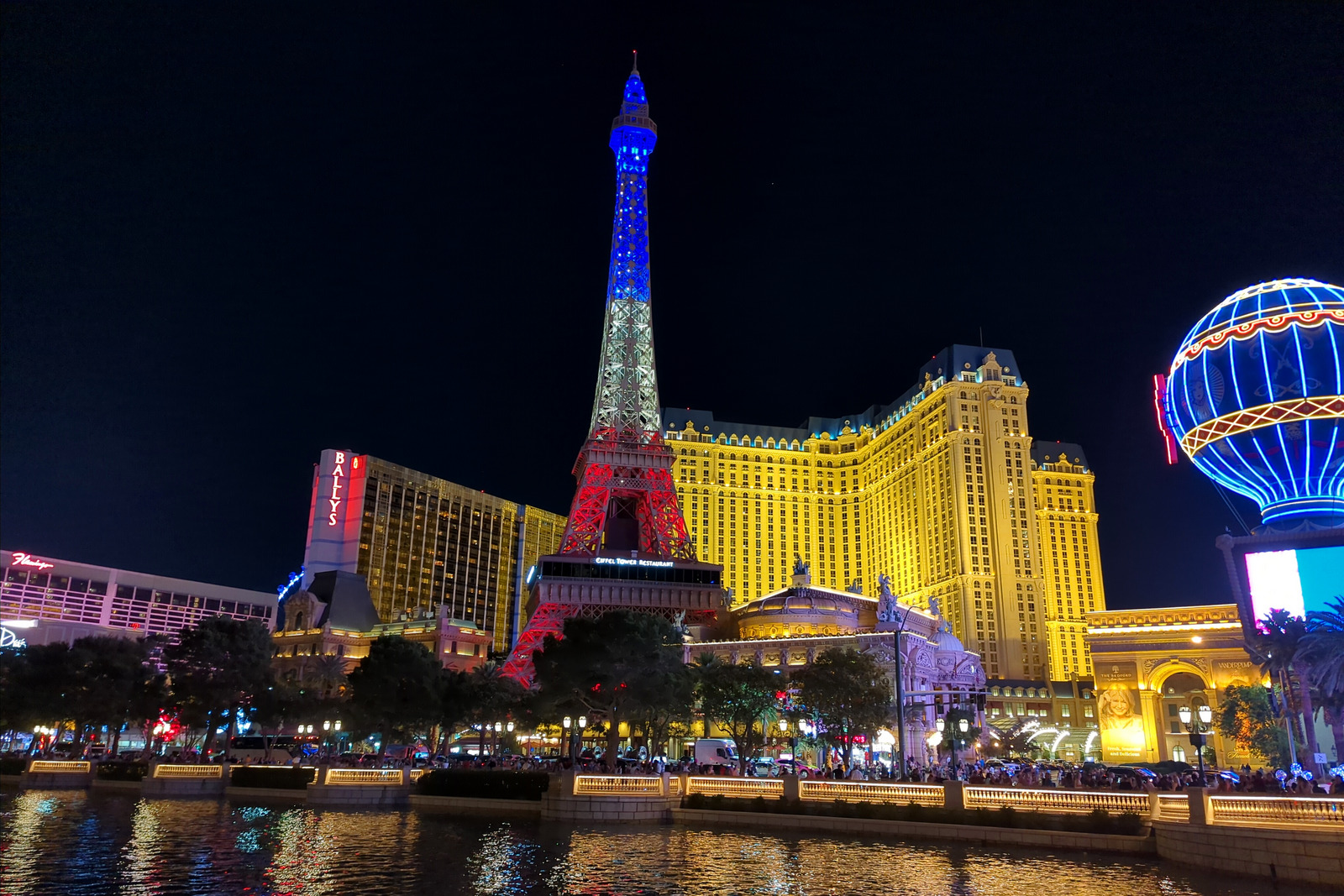 The fountains at the Bellagio are Pepper's favorite attraction, so we had fun watching them for a bit.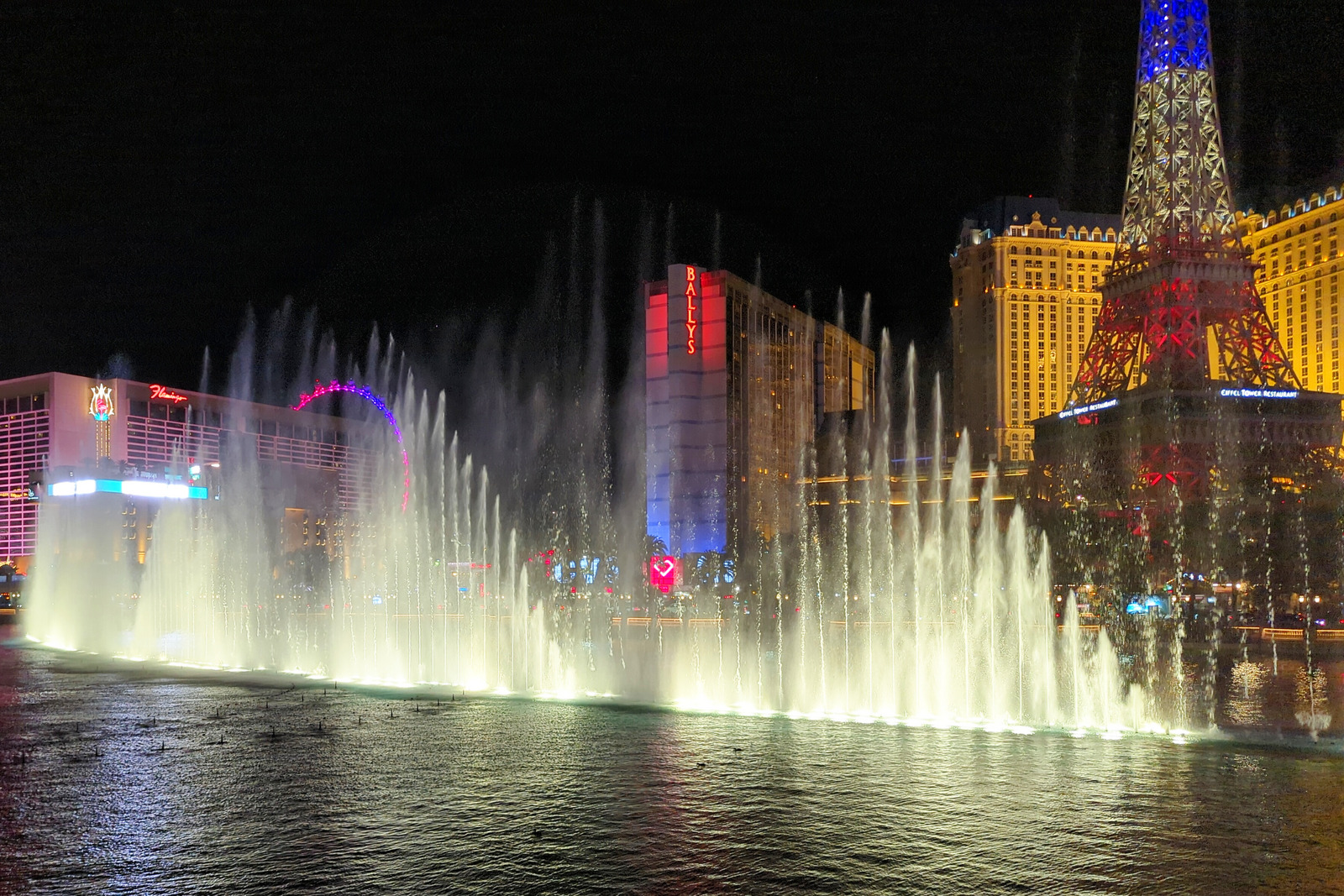 The next day we made a stop at the Las Vegas Temple, which was gorgeous. As was my daughter!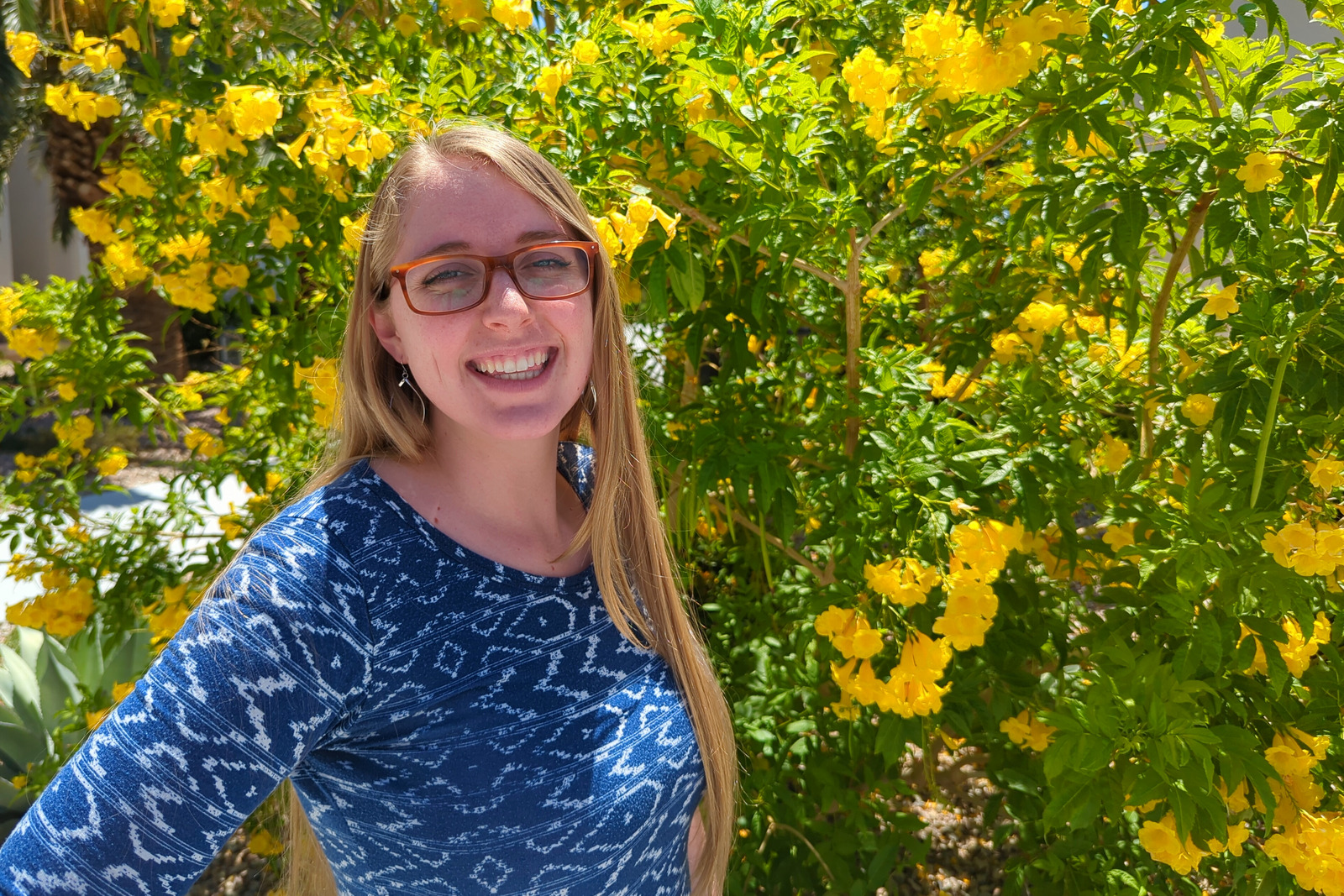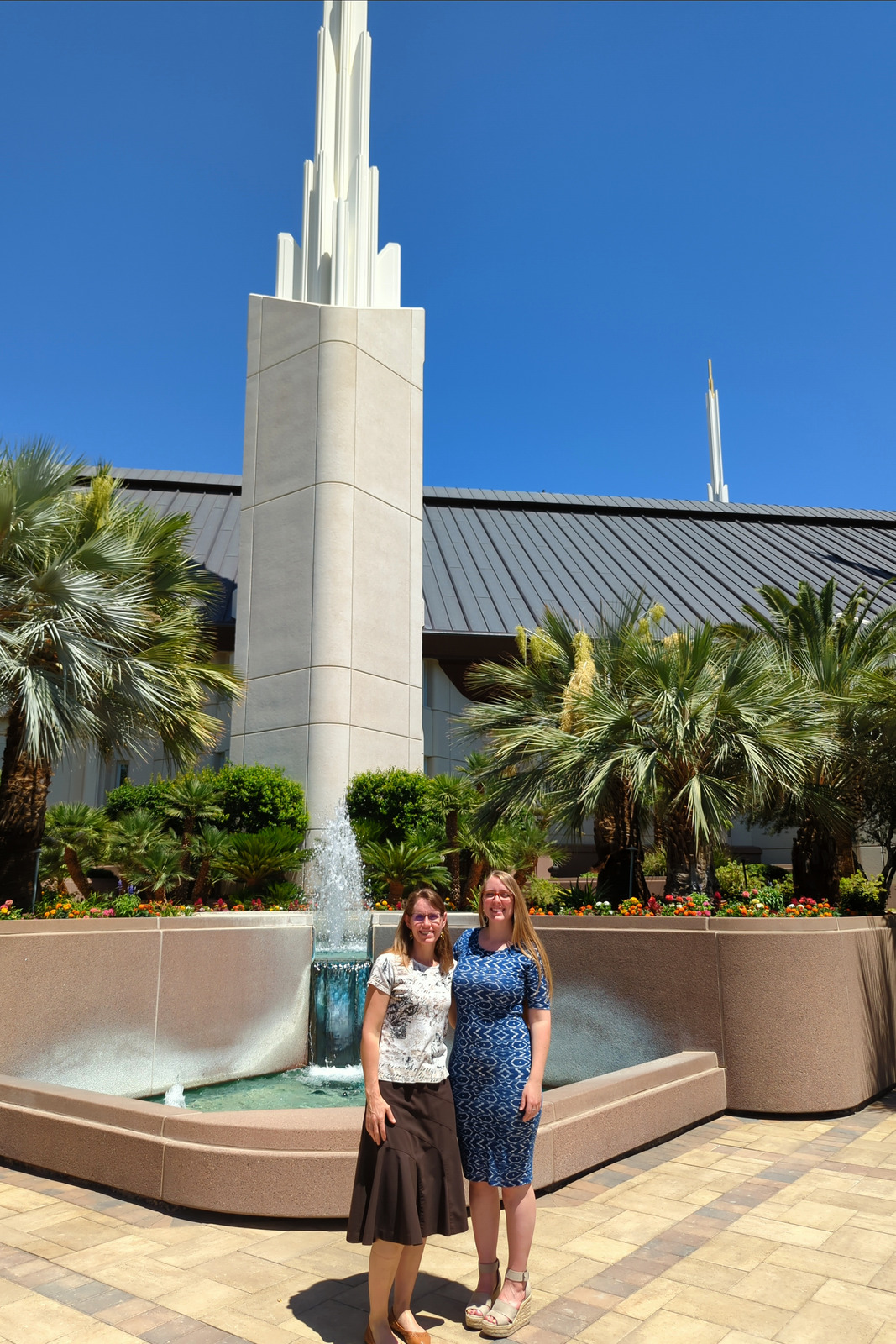 The temperature hit 105 degrees that day. We were sort of longing for the cool 60-degree weather in Montana! But hey, it is a desert, after all. With another Vegas night under our belts, we climbed back into the car and continued south toward San Diego and the beach Kyra had been dreaming of. We hit Ocean Beach that afternoon. It was cloudy and 60 degrees. Better than 105, unless you're hoping for a hot sunny beach day!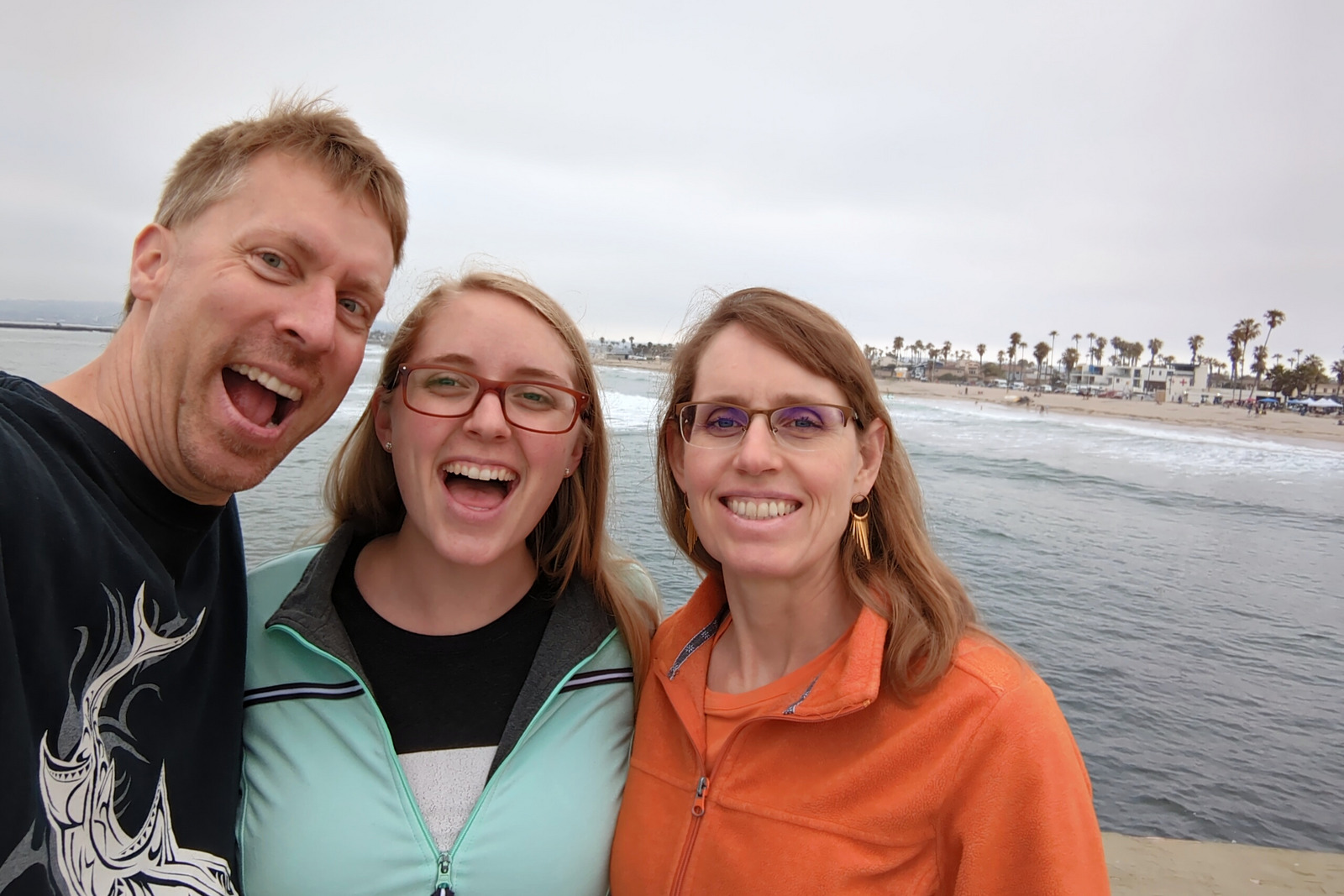 Friends of ours had recommended a restaurant called Sushi Ota. They said it was the best sushi around, so we made a reservation for 5pm and pulled up a few minutes early. The restaurant hadn't opened yet, and it was in a dark corner of a non-descript strip mall. It didn't seem promising. At the stroke of 5, though, we headed to the door and noticed a whole crowd of other people climbing out of their cars and doing the same. By 5:05 the place was packed. It was actually kind of funny. I saw a family come to the front desk and get turned away because they didn't have a reservation, and the owner simply said they couldn't accommodate anyone all night– they were completely booked. And this was a Wednesday night!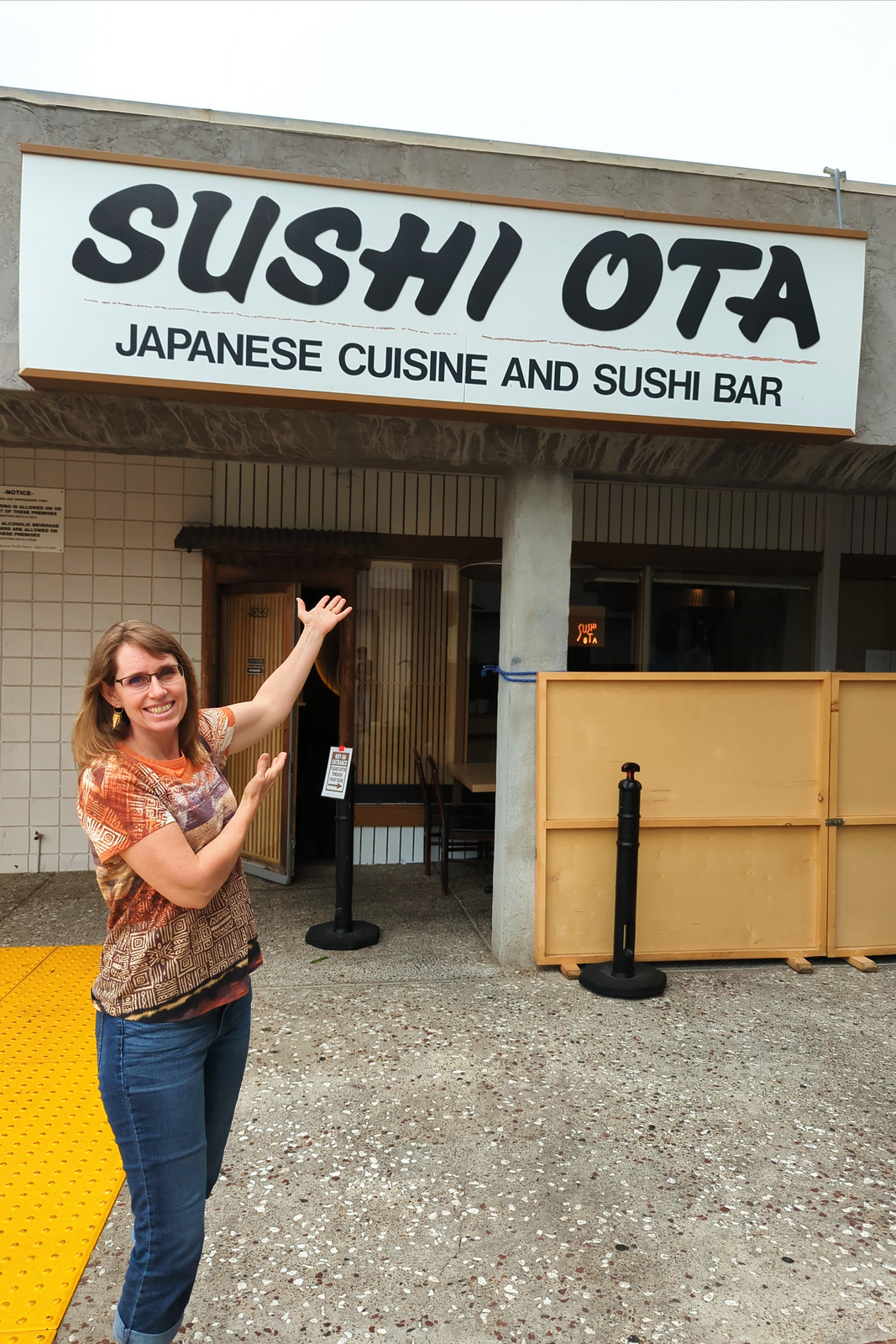 It proved to have amazing sushi, at least according to Pepper and Kyra. I don't do sushi.
Back on Ocean Beach, we walked the pier and admired the surfers who were working the waves in the cold water.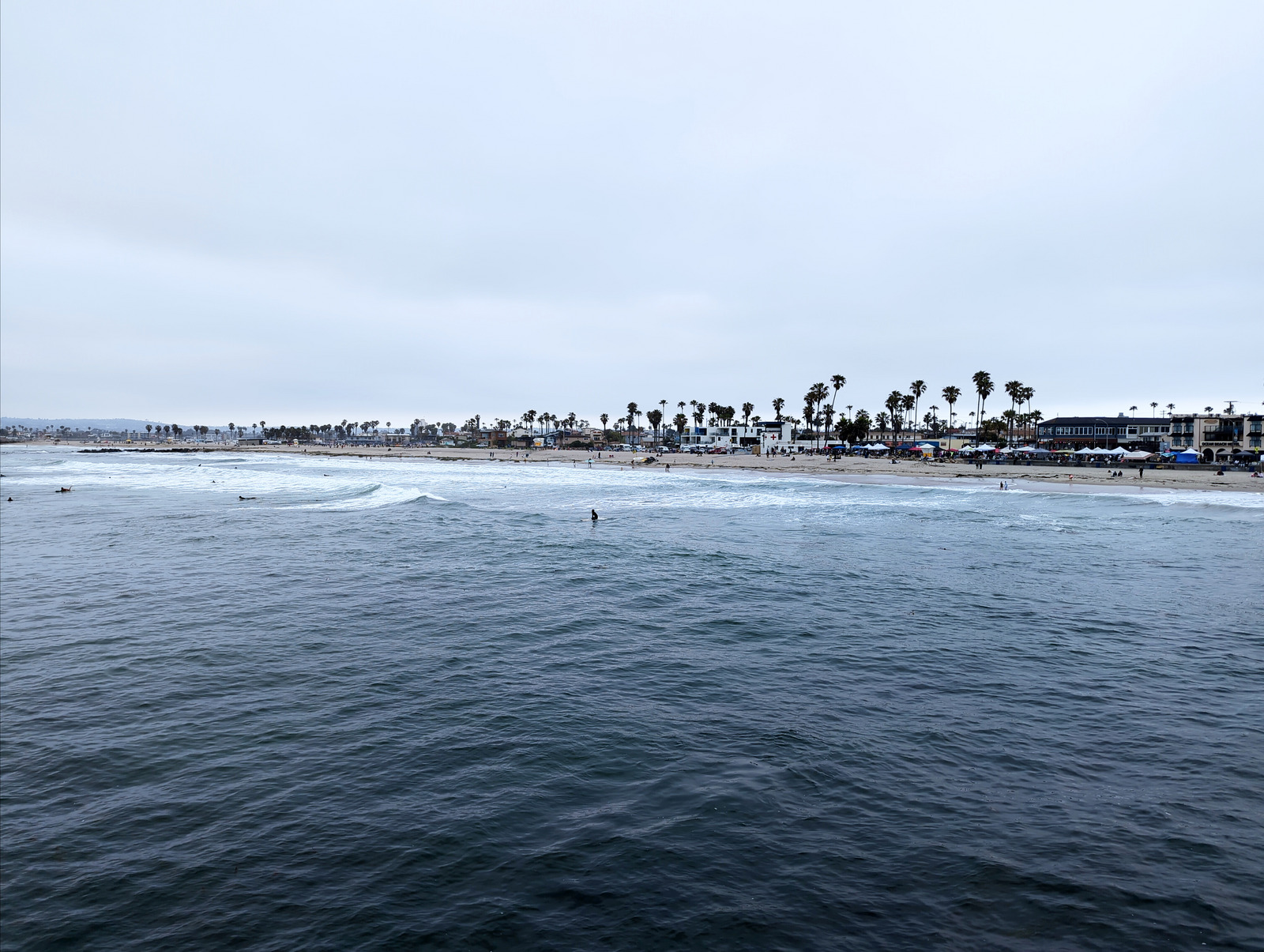 Undaunted by the chilly weather, the next day we spent some time at Torrey Pines Beach. There were amazing views from atop the cliffs.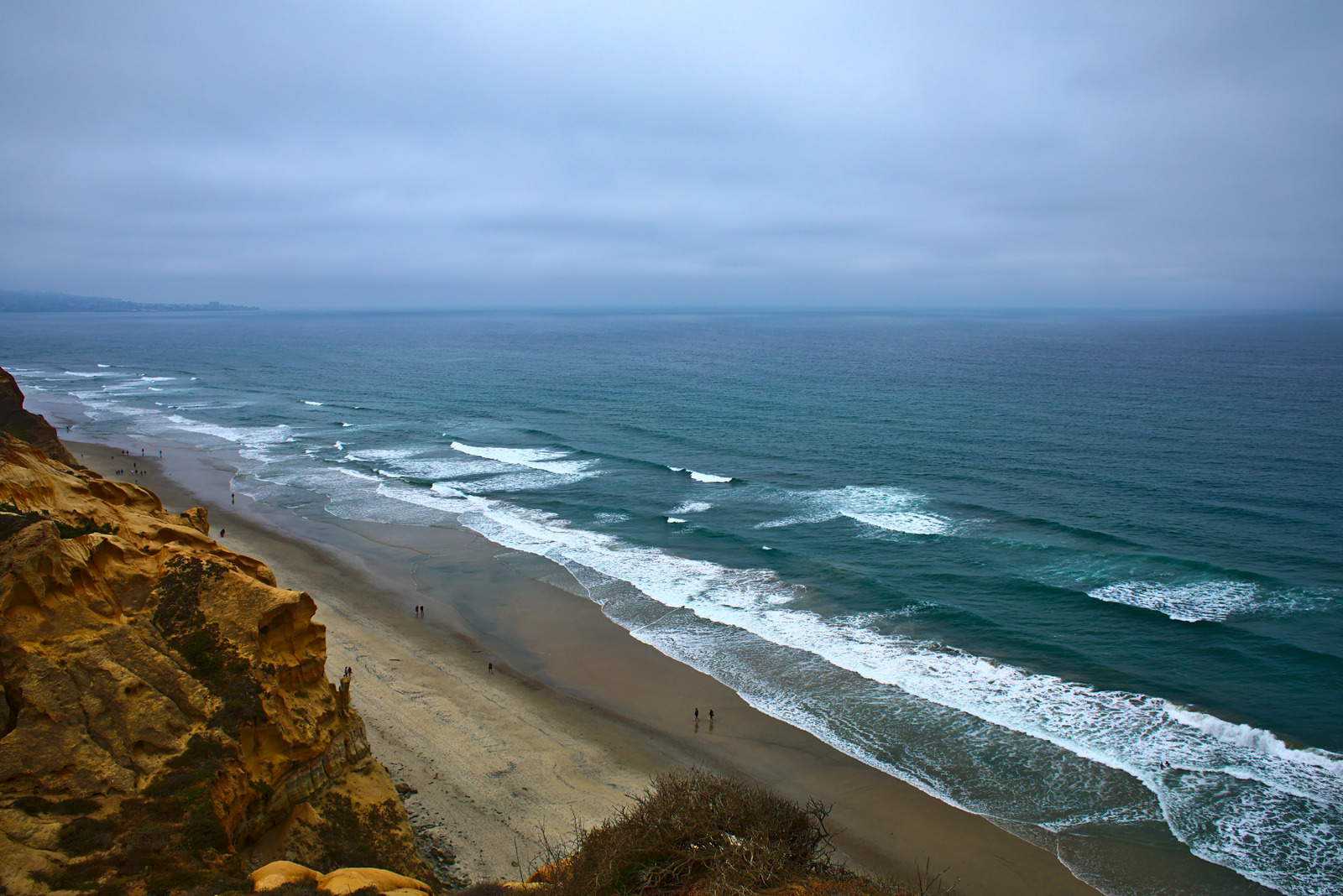 The beach stretches for miles, so we spent some time wandering along it.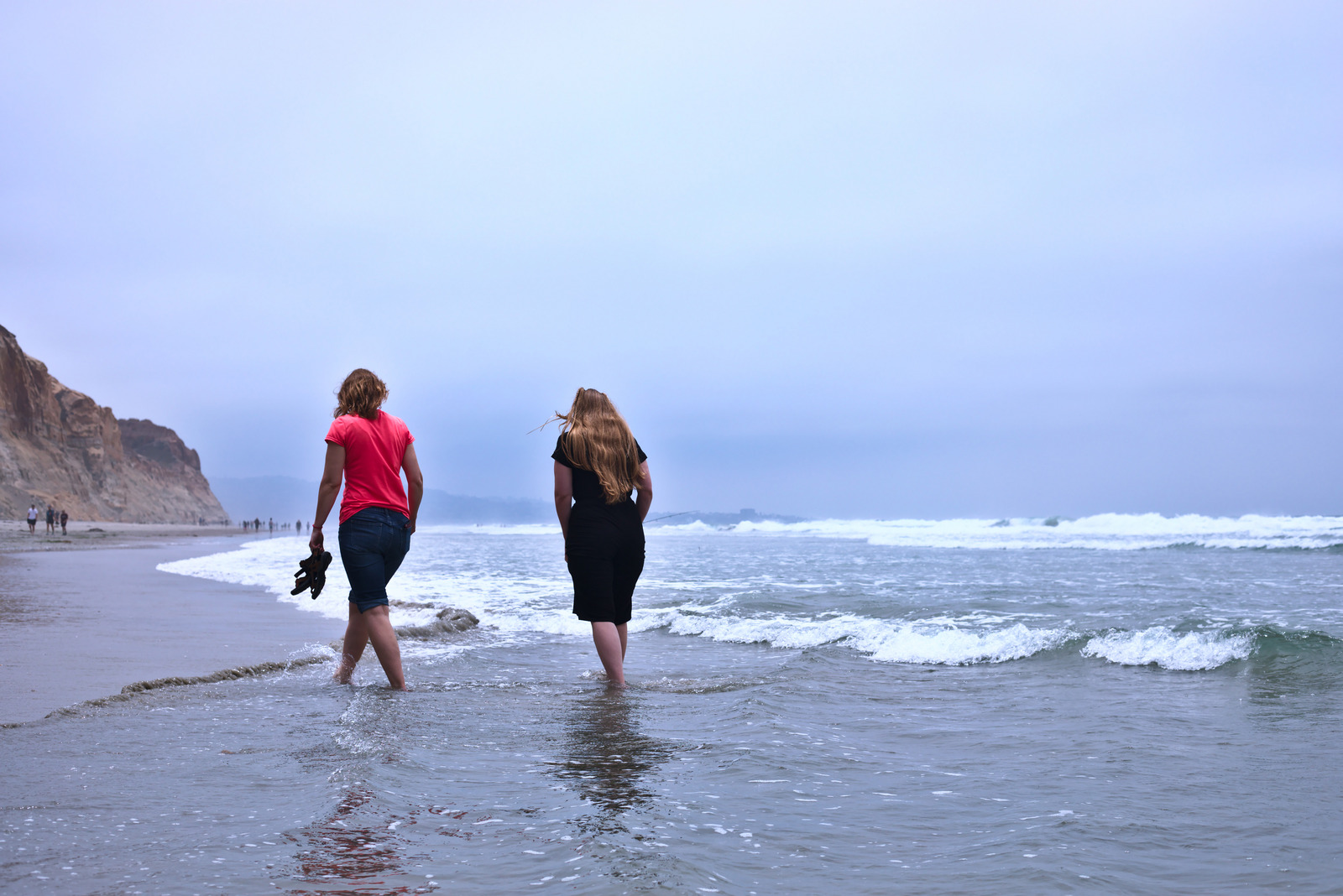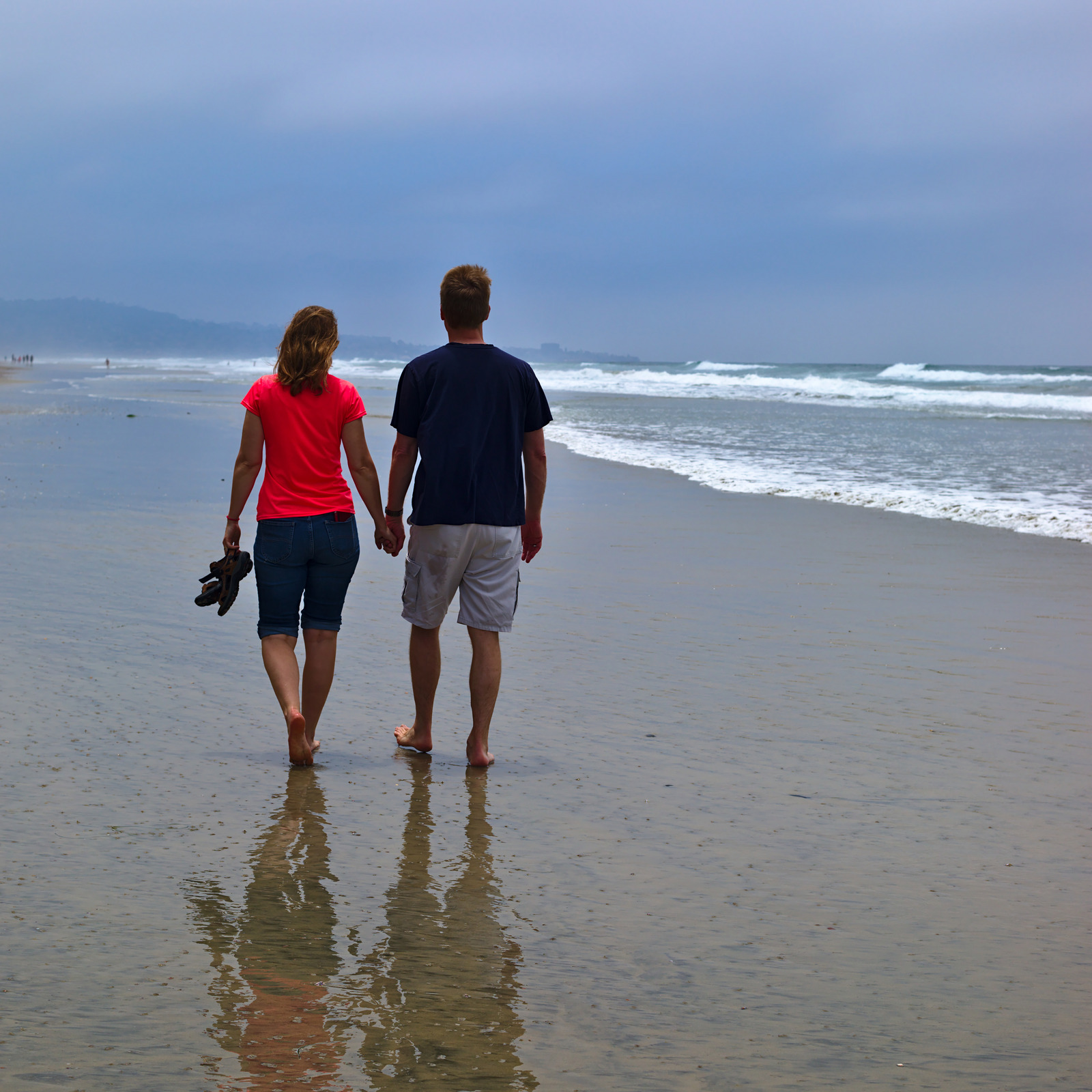 No more sushi… it was time for a good old burger. We went to Hodad's, a little hole-in-the-wall place in Ocean Beach that we'd visited seven years ago. It was still a hoppin' place, packed to the gills, and serving the same messy but amazing burgers. And their decor didn't disappoint. In the years since we were last there, they've added a little VW bus completely covered in stickers.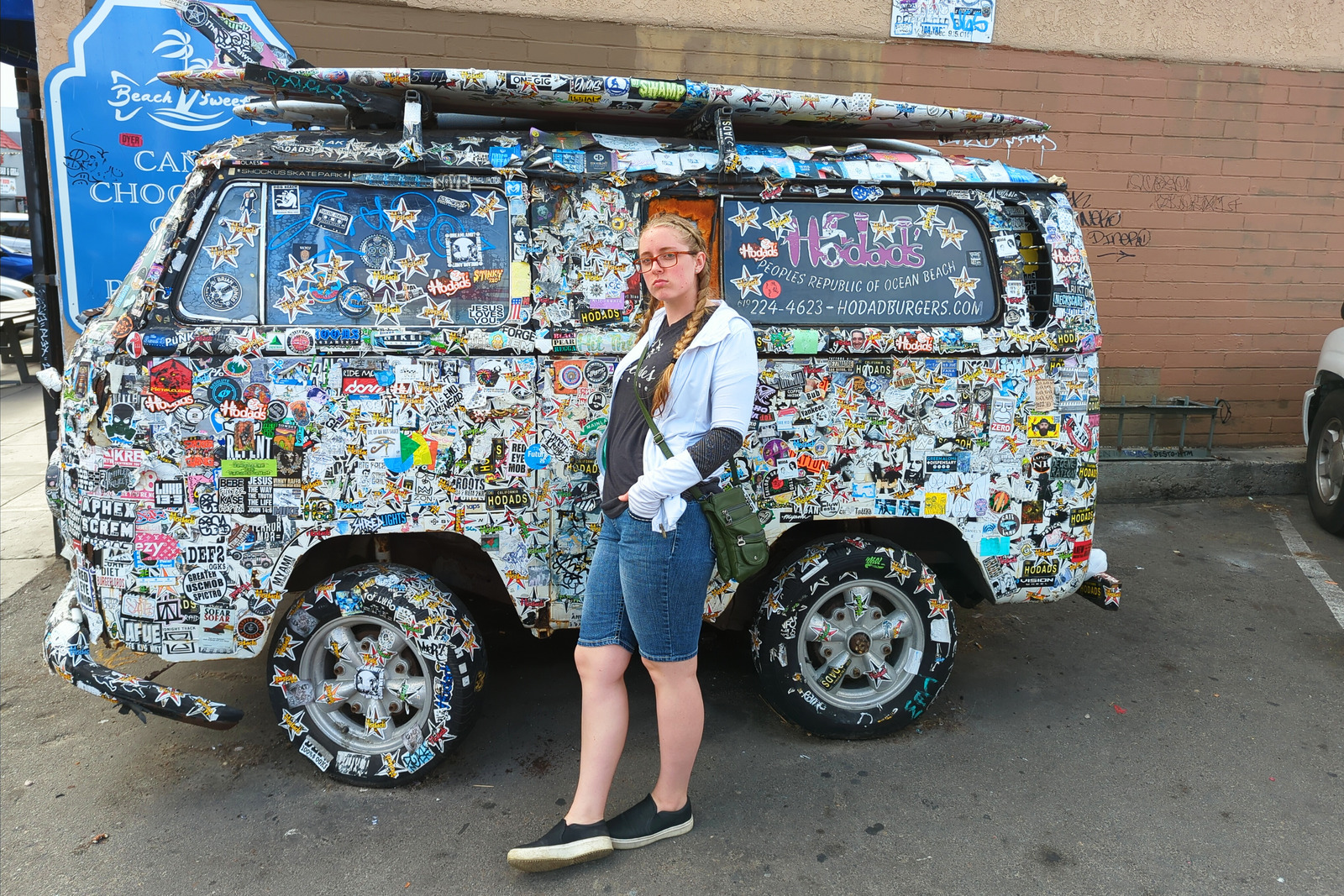 After stuffing ourselves with burgers, fries, and mammoth shakes, we walked along the beach again. The surfers were still at it.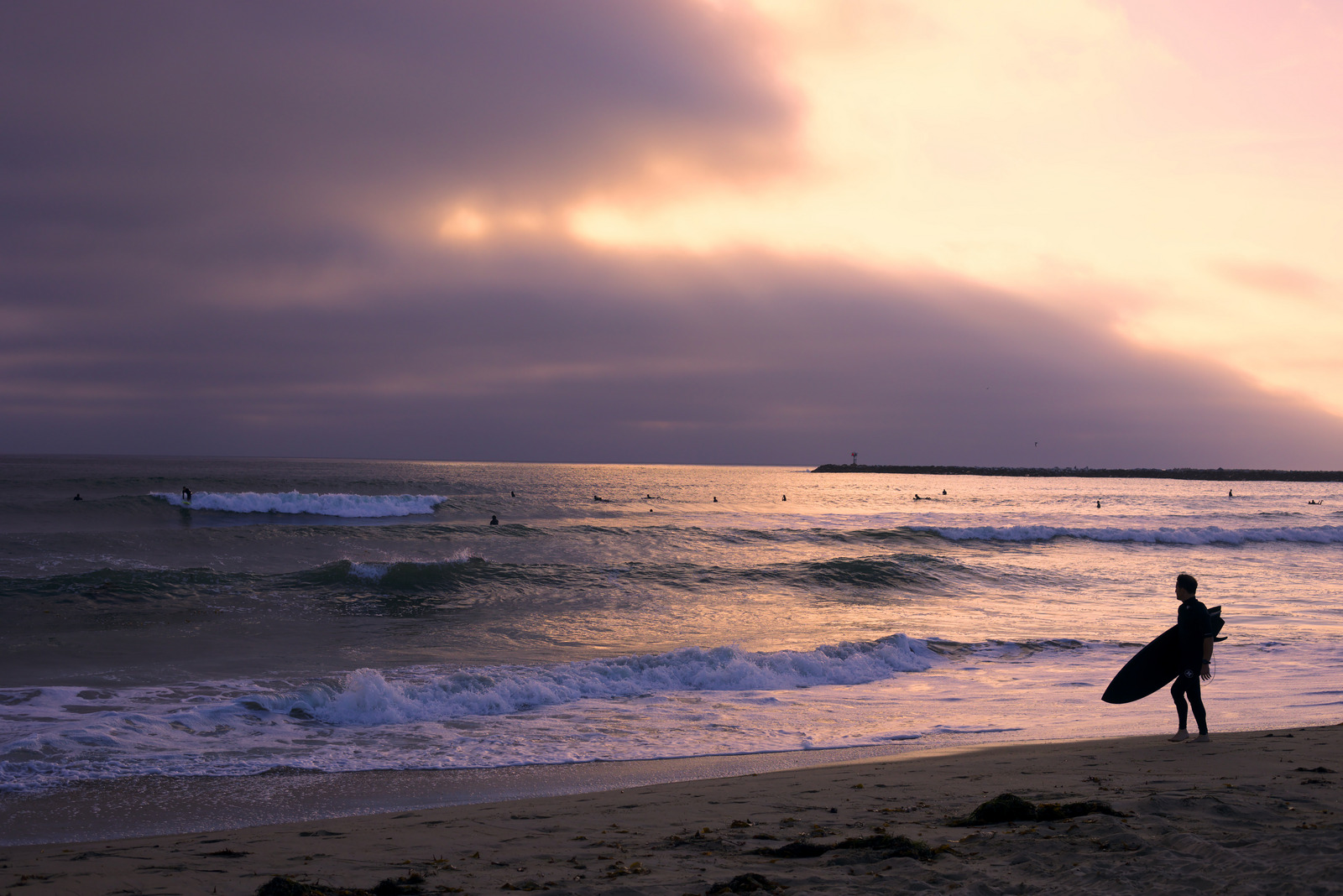 The weather forecast continued to call for cloudy, 60-degree days. Kyra was disappointed that it wasn't proper beach weather. After some thought, we figured the next day we'd head north to Los Angeles, where it would be sunny and 80-something. Along the way we stopped at the San Diego Temple. What a magnificent building! It's one of the most well-known temples, and for good reason.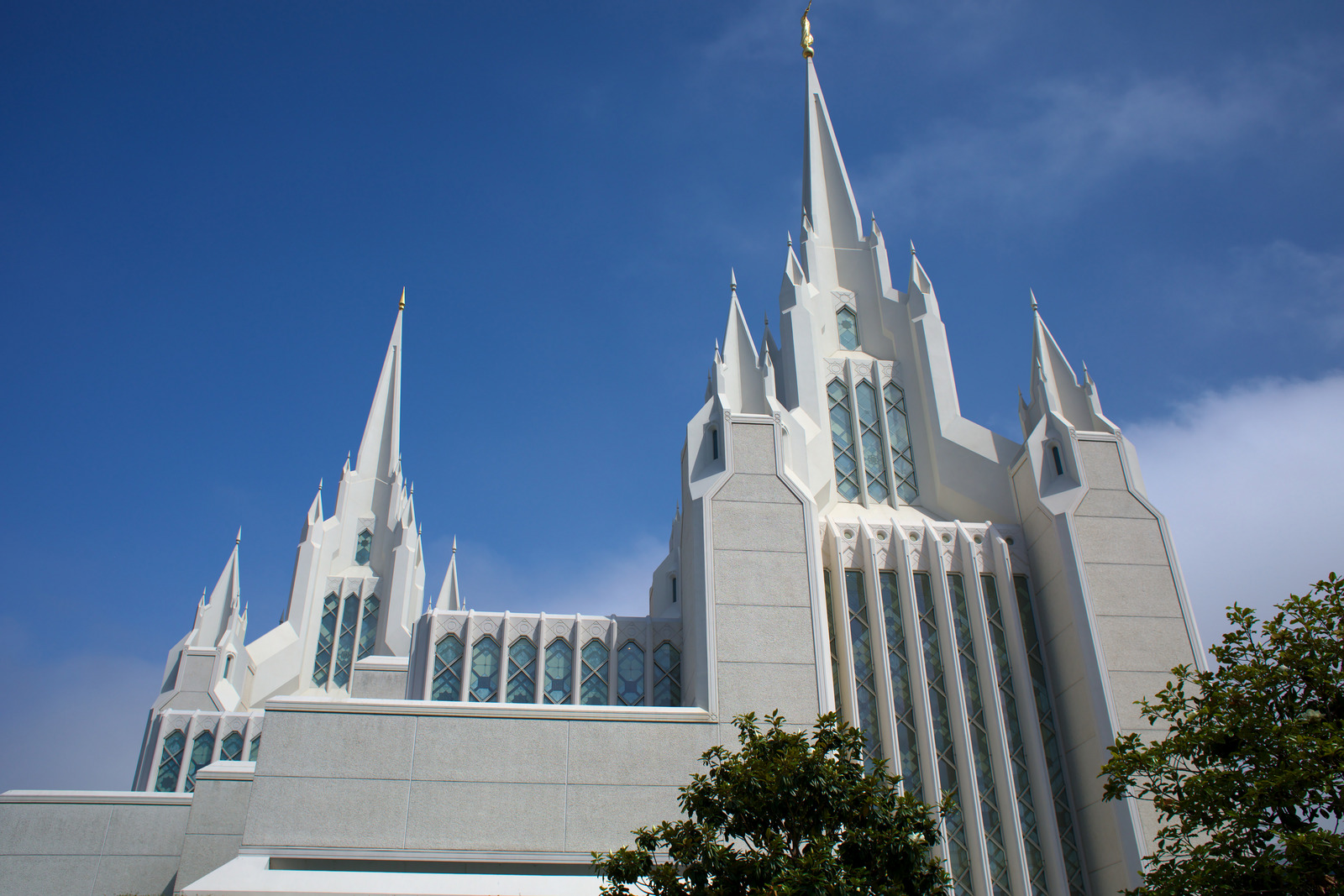 Here are my two favorite beautiful women, in front of this beautiful place.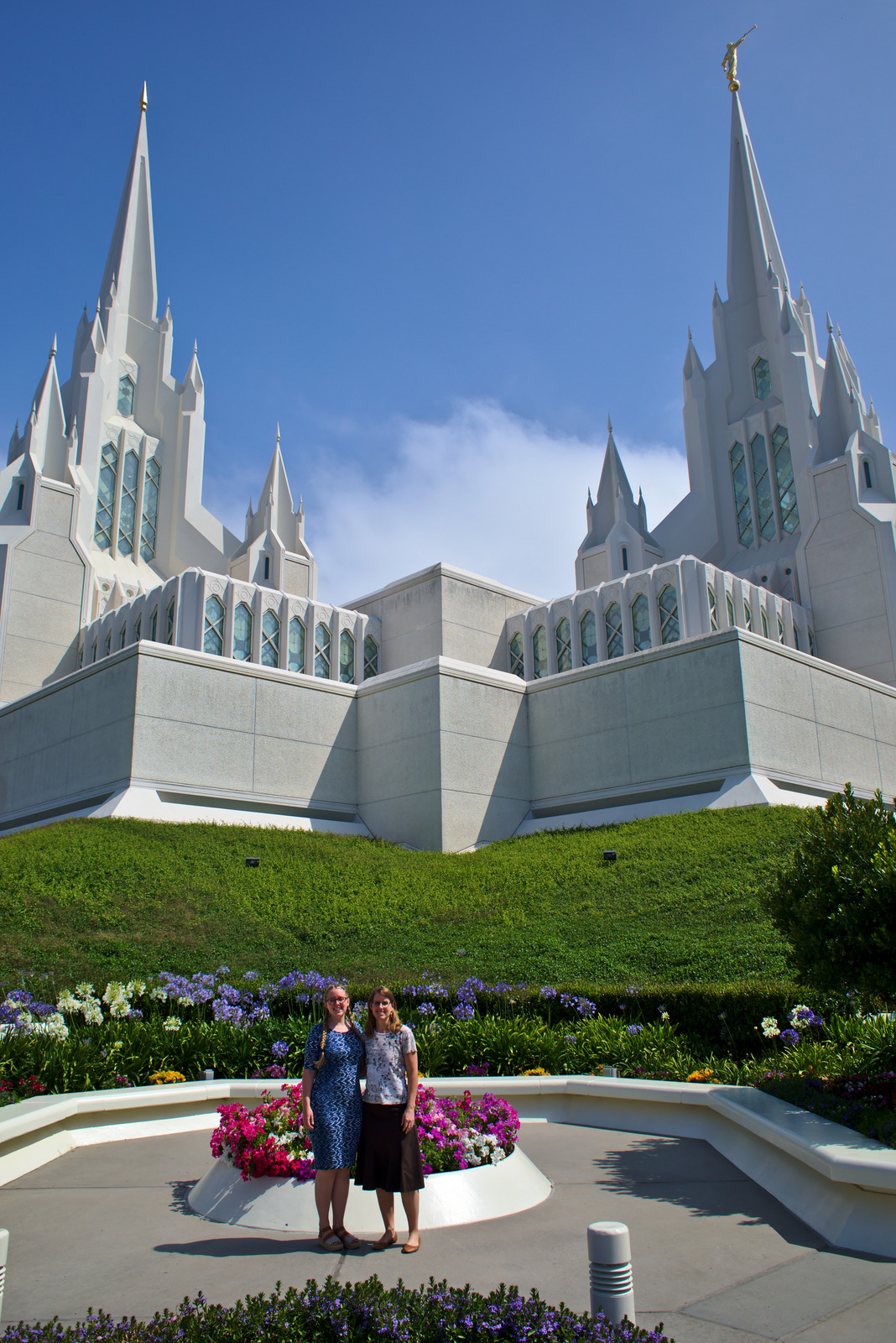 We spent the day at Long Beach, just being lazy. That was what Kyra had been after all along. After a dinner at the Belmont Pier, we returned to San Diego. Pepper was tired after a long day, but Kyra and I figured on our last night we needed to return to Hodad's for one more of their legendary shakes.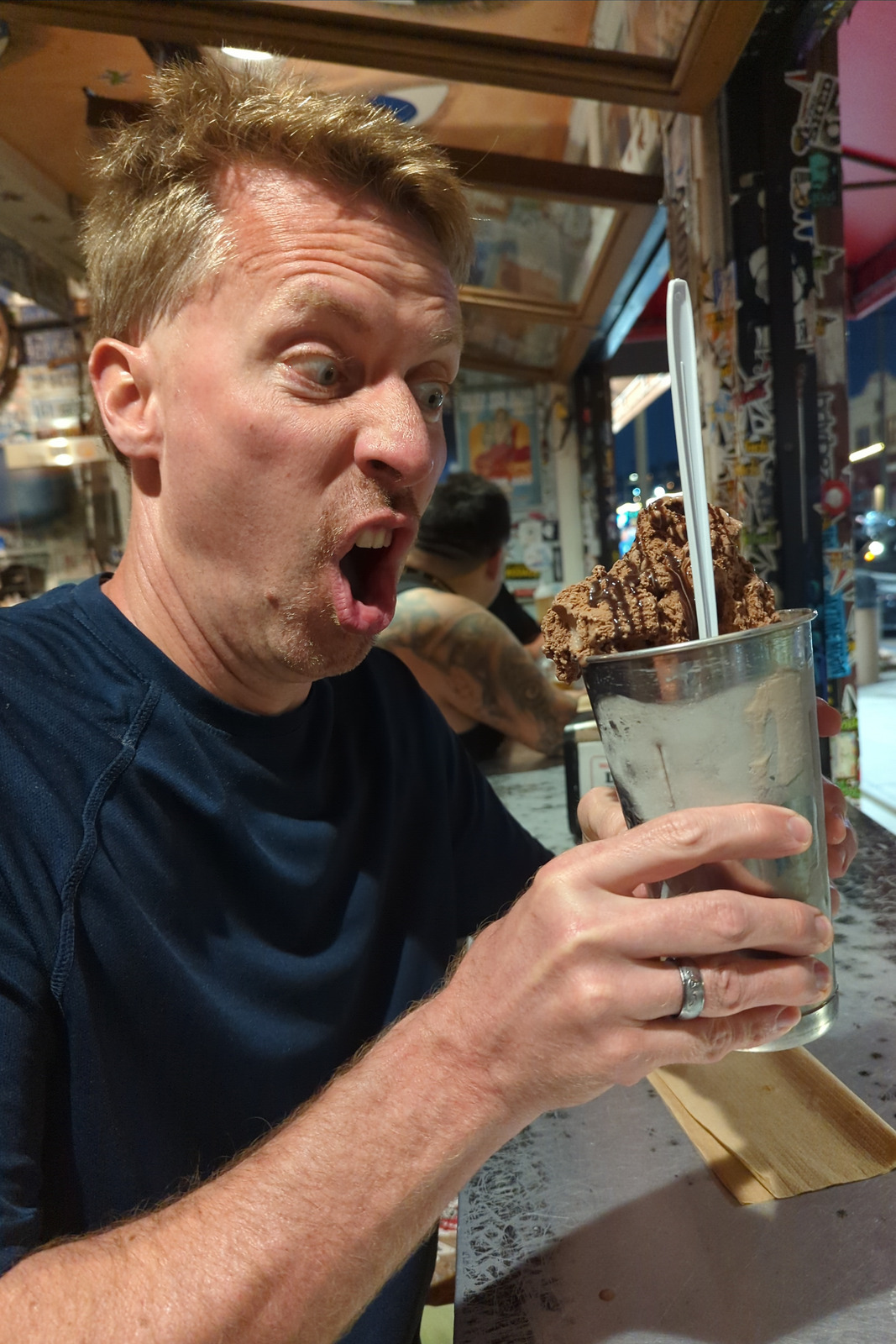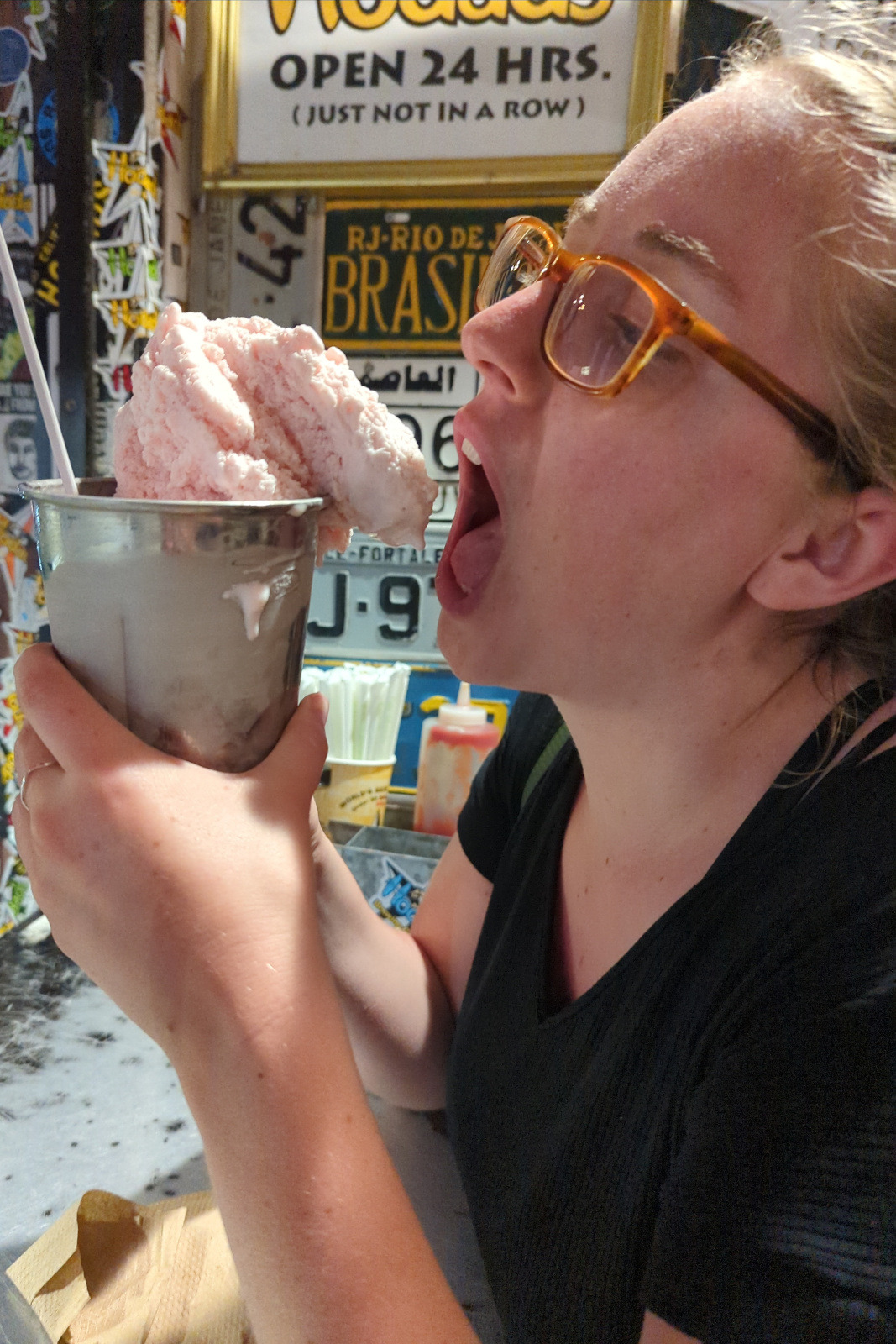 Now that's the way to make a shake! It seems like about a half-gallon of ice cream, overflowing the huge steel cup. Sweet.
Our trip plan called for a one-day drive all the way back to Provo, and we made good time. We stopped in Las Vegas for lunch at Maggiano's, which is my (and Kyra's) favorite Italian restaurant. I haven't had their lasagna for over three years, and it was just as good as I remembered.
Vegas was again around 110 degrees, but somewhere in southern Utah we recorded our record temperature for the trip: a sweltering 117 degrees.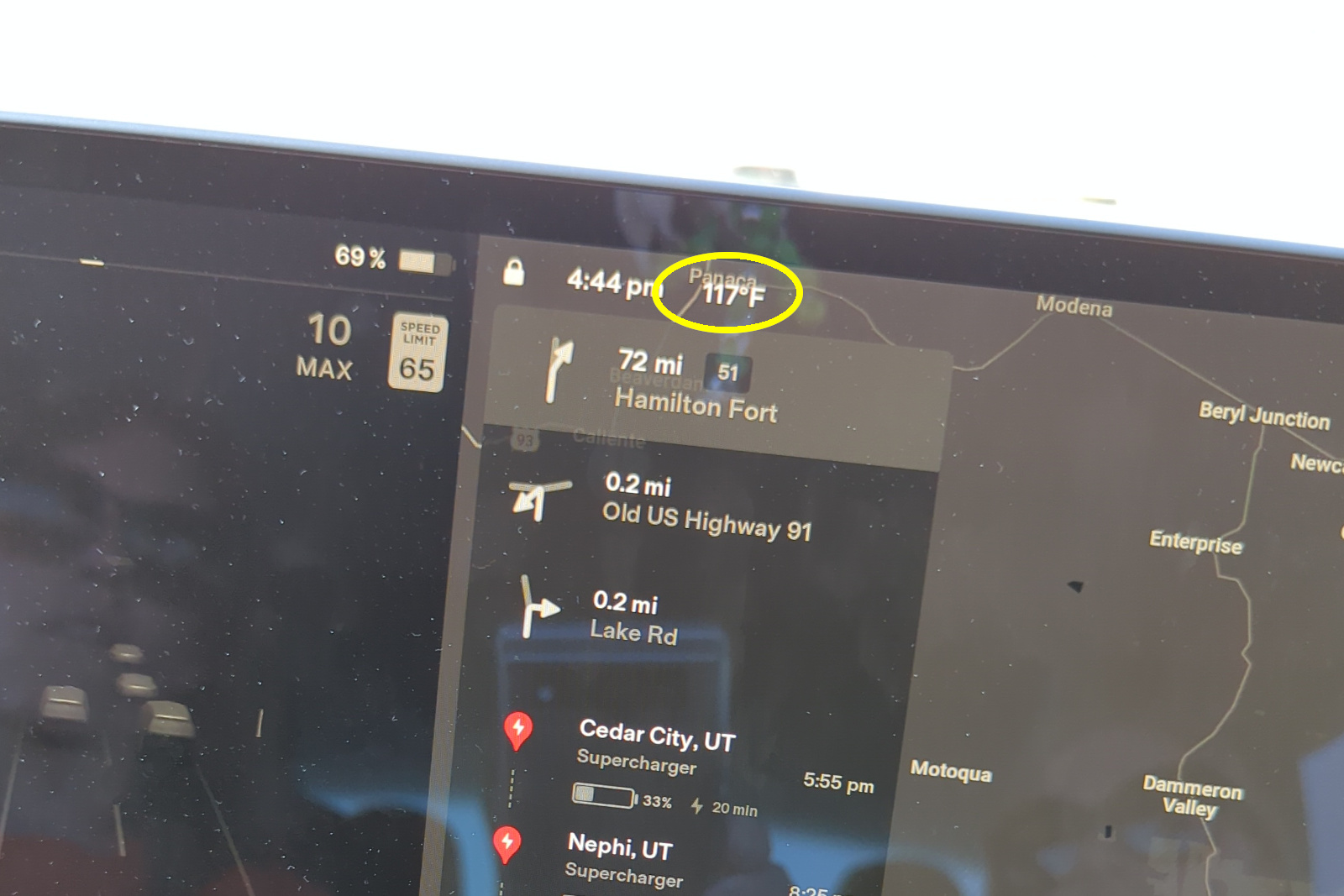 Once back in Provo, we spent a few more days with the kids before returning to Montana. All told, we were gone for sixteen days and had a great time with everyone. According to our odometer, we covered 3,388 miles.
As a side note, we did all of this in our Tesla. People are always asking us about how electric cars handle long road trips, and I can say this one was a smashing success. Although we had to stop occasionally to recharge, it wasn't any more often than we would've had to hit gas stations. And we just laughed at the six-dollar-a-gallon gas prices in California as we pulled up to Tesla Supercharger stations that cost about a third as much for the equivalent mileage. Though Teslas are uncommon in Montana, they're everywhere in California. I can see why.
We have a few other massive road trips planned for the year, and I'm excited for them. What a great start to the summer!