Two years ago, Bird Island caught fire due to some negligent campers. The entire island is only a few acres in size, and pretty much the entire thing burned to a crisp. Even now, it's still off-limits to boaters and people who would picnic there.
Last year, the so-called Boulder 2600 Fire burned thousands of acres a few miles south of our house. Chalk that one up to arson; they've since caught the guy who started it.
And this year, a fire has erupted across the lake, near the tiny town of Elmo. We can easily see the plume of smoke from our house.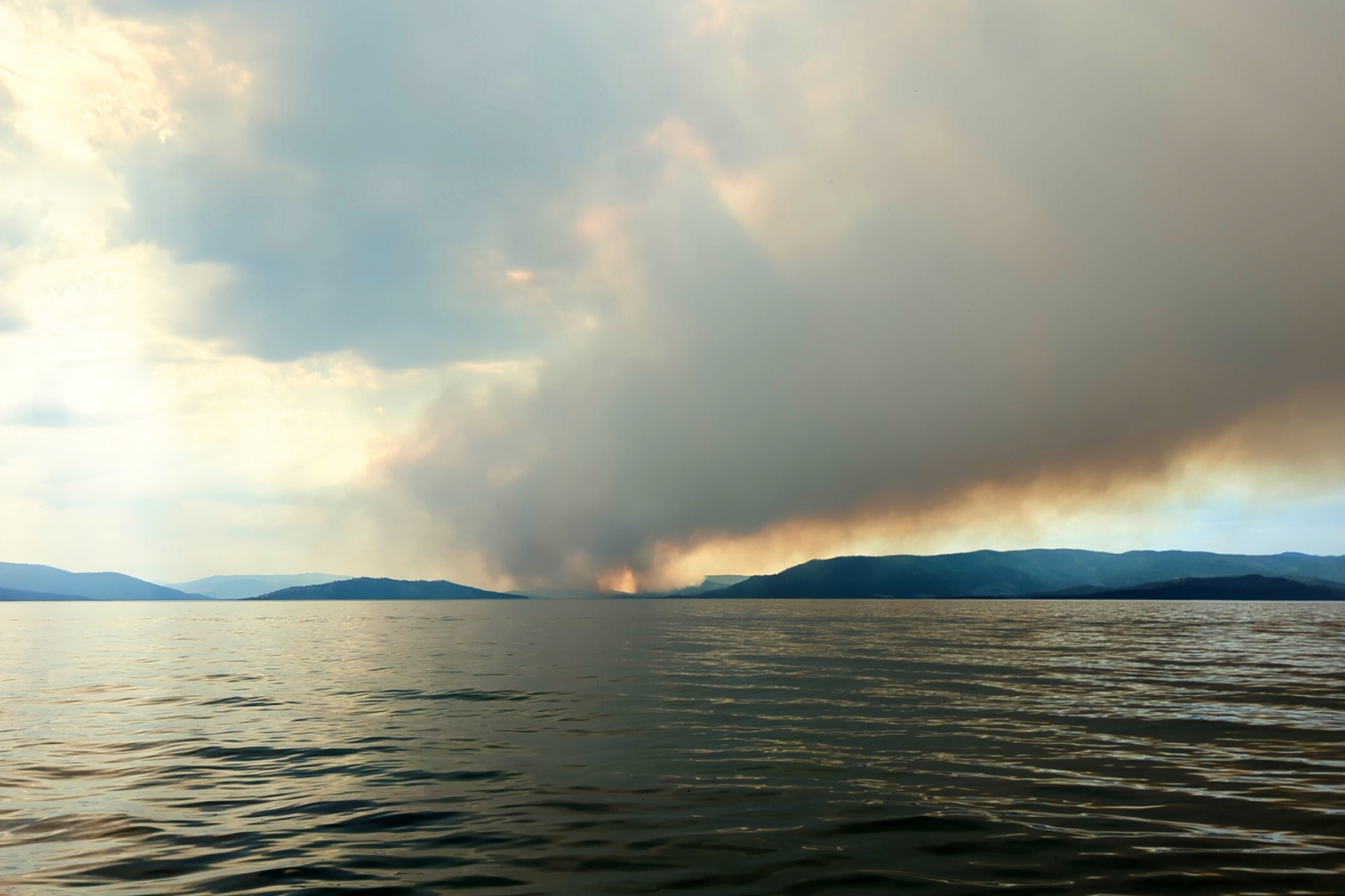 Within a couple of days, it's exploded into a 20,000-acre blaze with little containment. Firefighters have determined it was "human-caused"; whether that means arson or just carelessness remains to be seen.
It seems like the West gets its share of fires, but it's disconcerting to have them so near our house every year…