Sarah and Grant came to visit this week. I've known Sarah since college, which makes her a friend of some thirty years. It's been a while since we've seen each other, so it was great to spend our days doing Montana stuff.
There was Glacier, of course.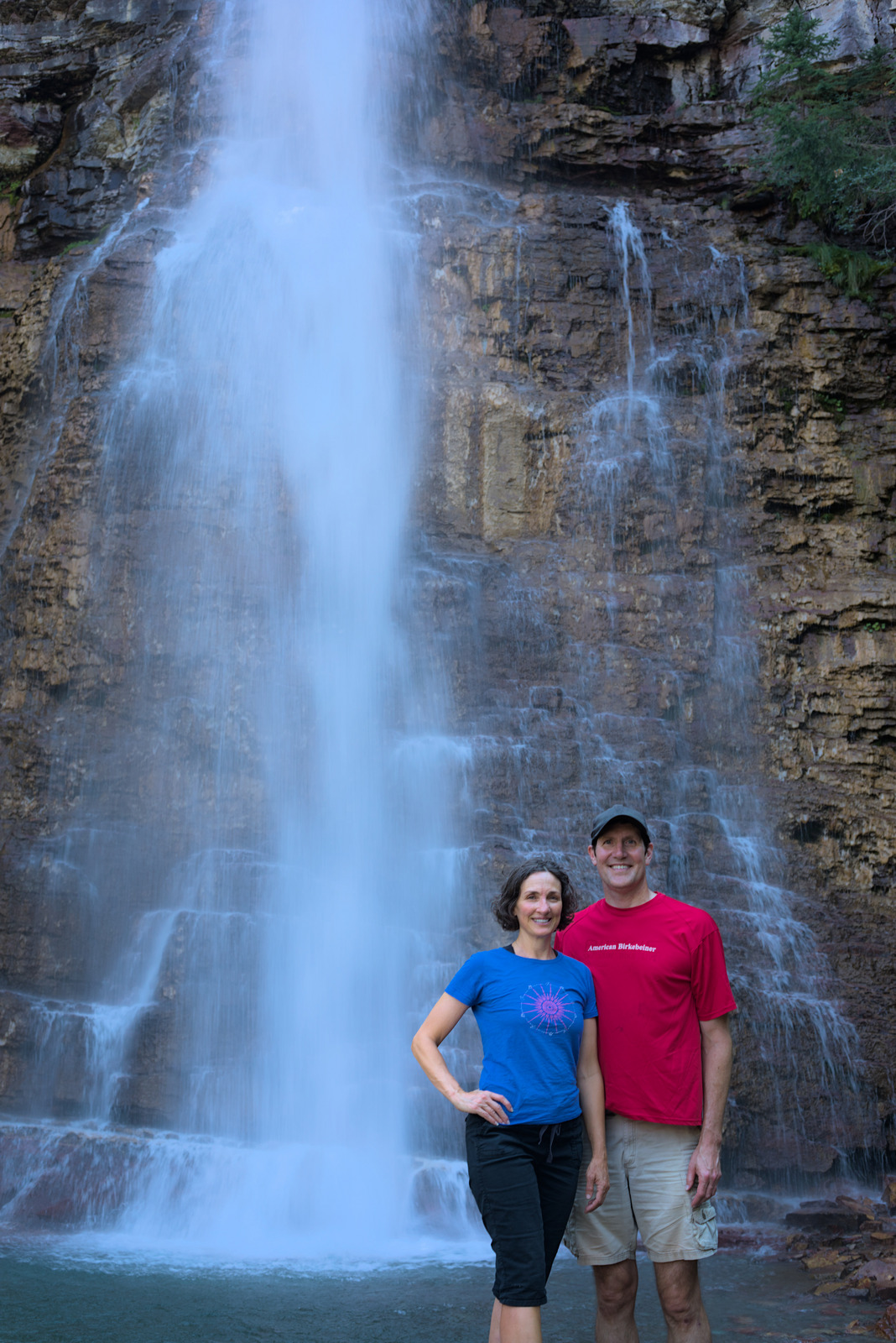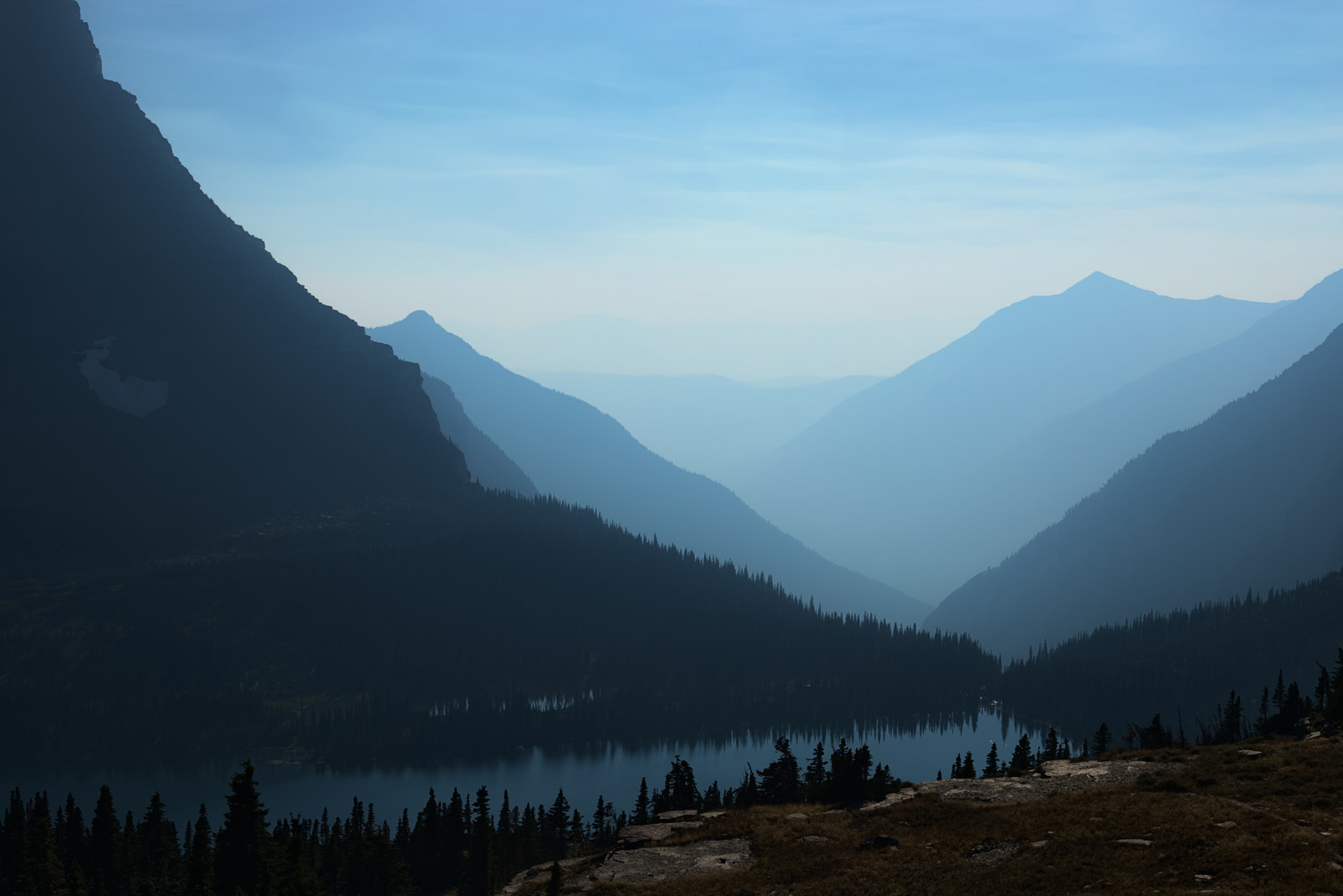 We tackled a couple of hikes, totaling around ten miles. Unfortunately it's been smoky this week, so the views in the park weren't as impressive as they usually are.
We hit the lake– another must-do activity around here– and they both learned to paddleboard.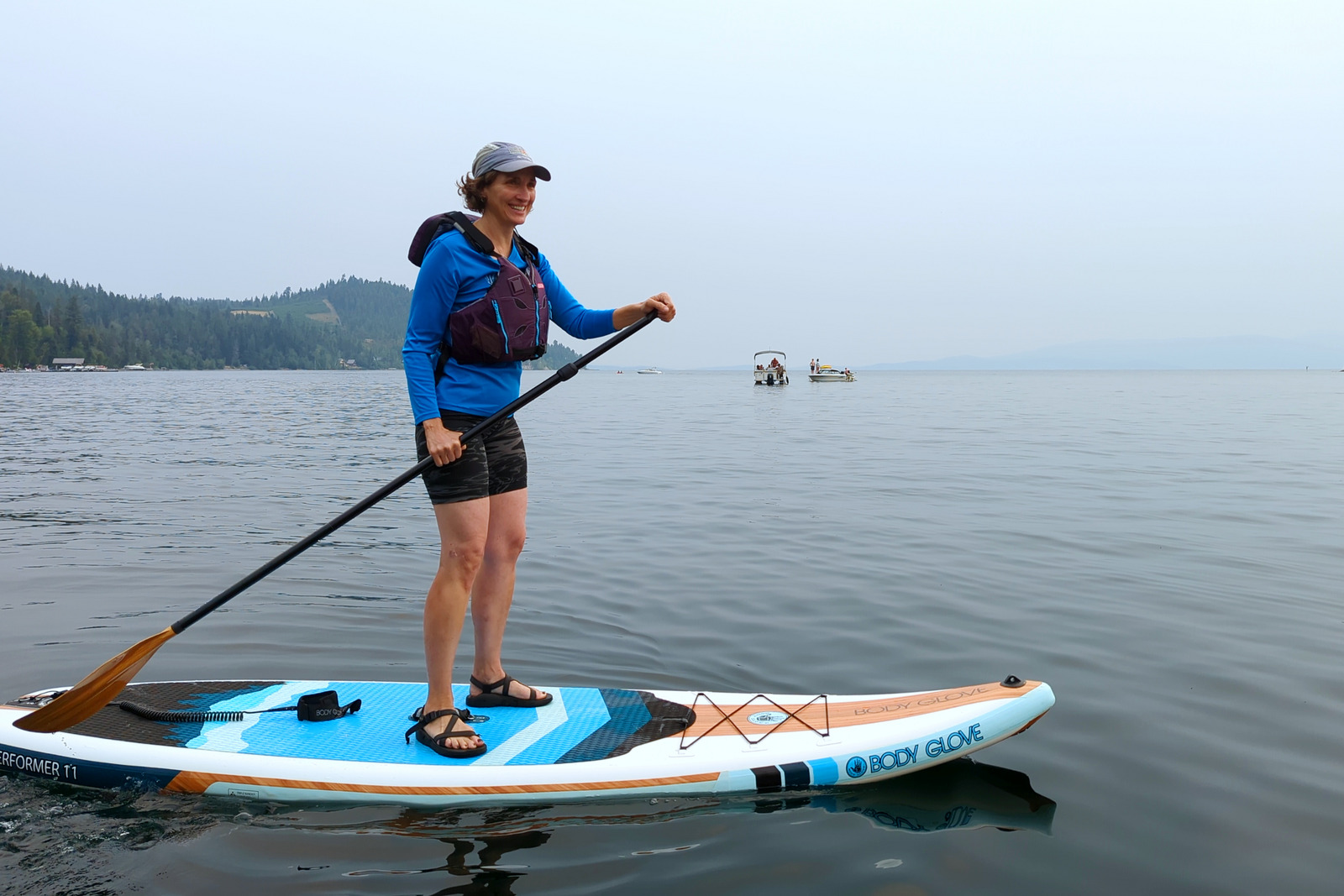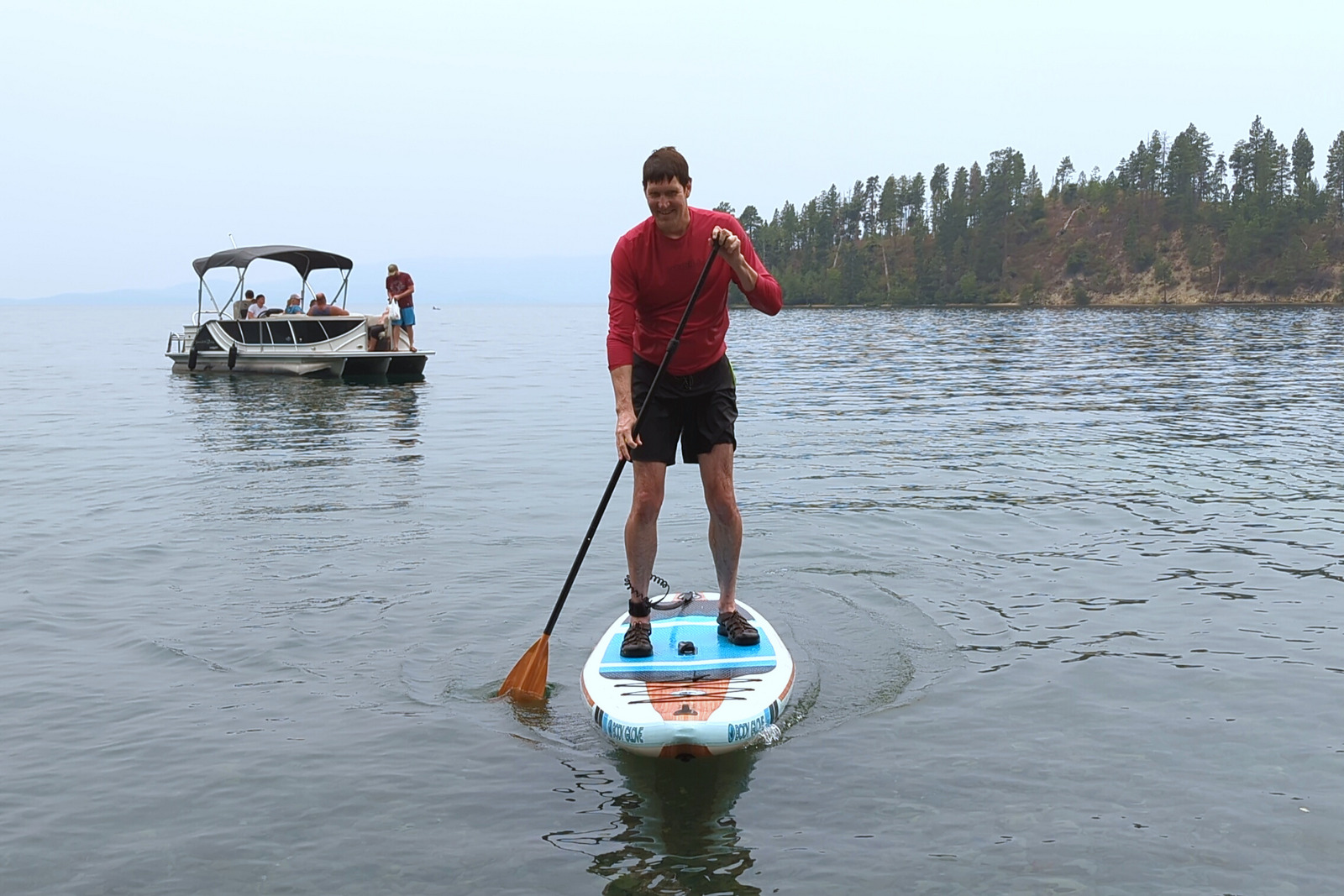 Grant spent a bit more time in the water, if you know what I mean. But eventually he was looking good on the board.
Another day, another hike… this time in Jewel Basin, where we covered about six miles to Twin Lakes. We all wore swimsuits on the hike, planning to enjoy a nice cooldown when we arrived at the lakes.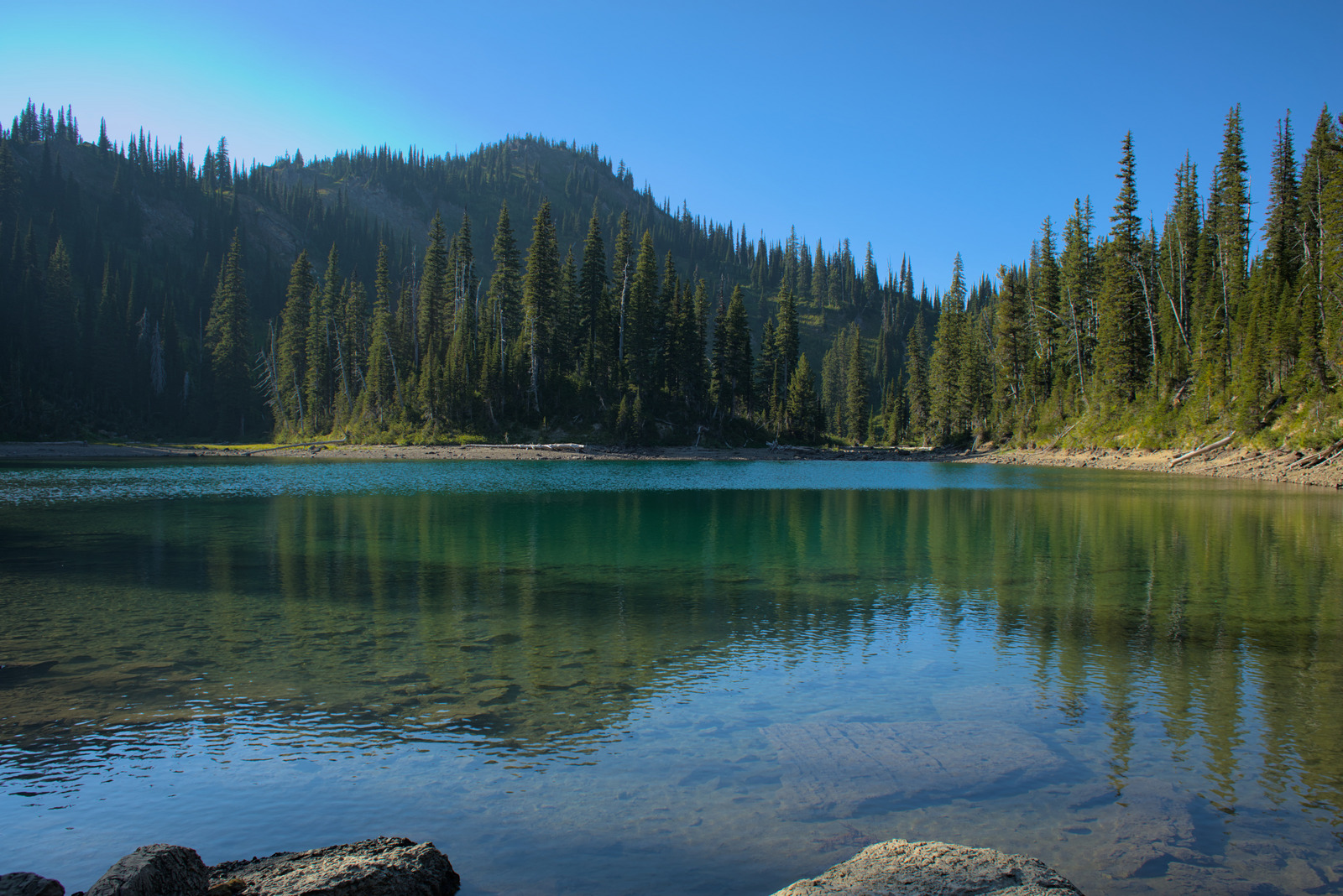 As it turned out, the air temperature was comfortable for hiking, but not really hot enough that we felt the need to take a plunge to cool off. Also, the water temperature was maybe 50 degrees. But hey, I'd worn my suit all that way, so I figured what the hey and jumped in. Sarah sat on a rock and watched, probably thinking I was crazy.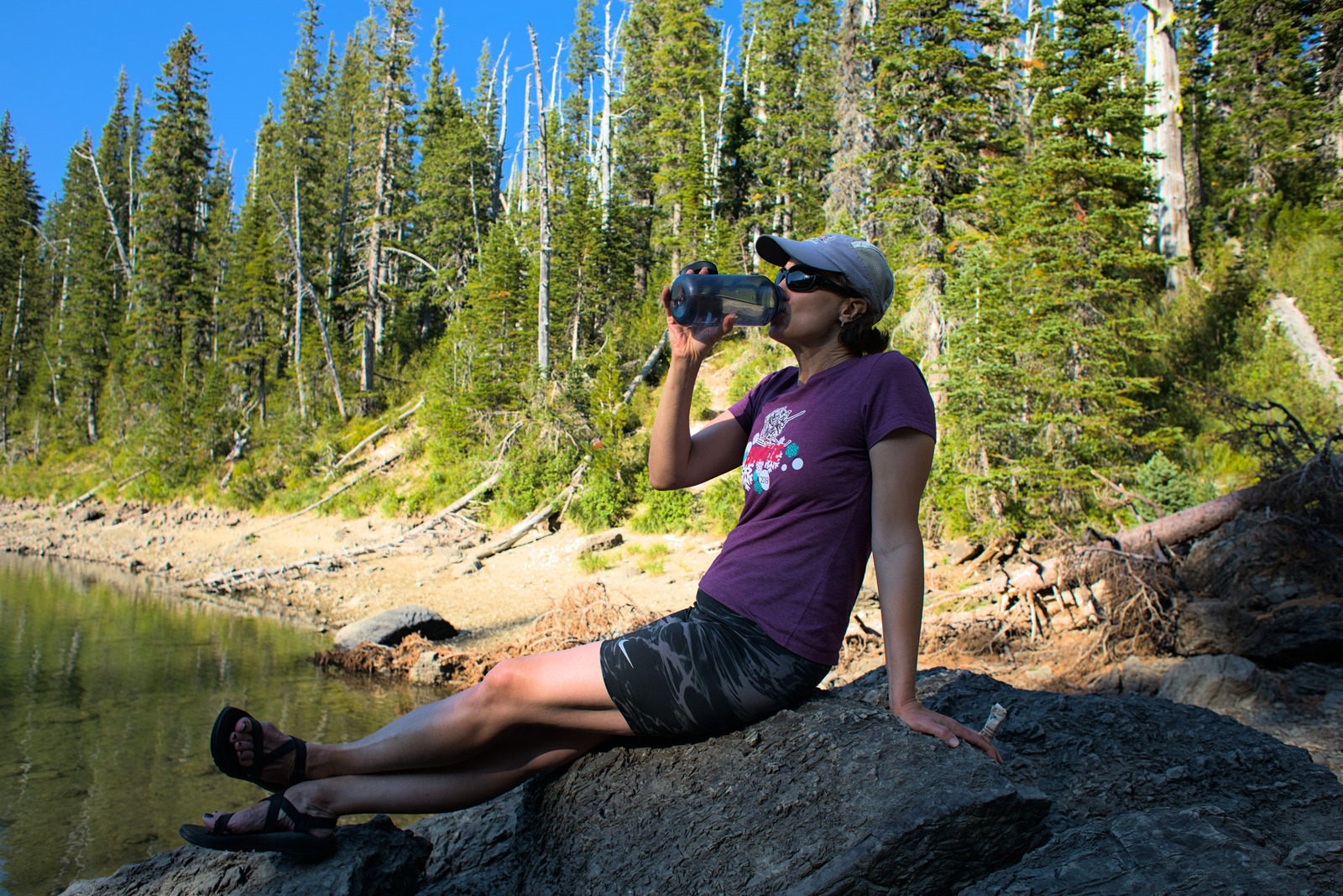 We played games, shot pool, watched movies, and had a grand time.
Next year we'll take a backpacking trip through the Boundary Waters with them. Until then…