When we returned from our road trip, we were surprised to see very few trees had turned color. Of course, the majority of this area is blanketed in fir and pine, so it's green year-round. But the larch are typically a spectacular yellow, and we didn't see much sign of that.
Fast forward a couple of weeks, and the trees are in full fiery color. Here's one at my friend Doug's house: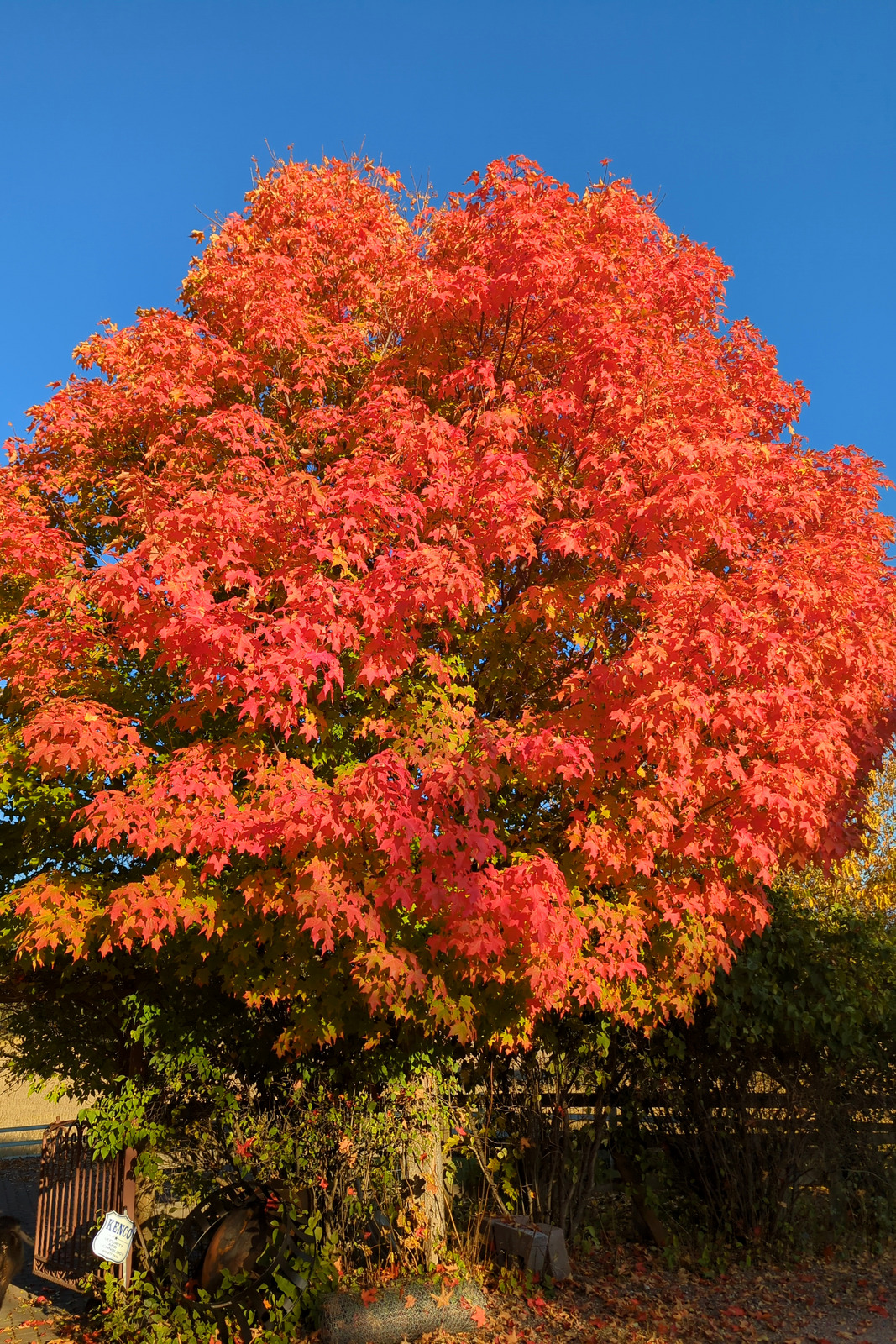 On the highway along the lakeshore, there's a stretch that's simply astonishing. I took these photos from a speeding car on a mostly cloudy day, so they don't really do justice to the incredible yellows.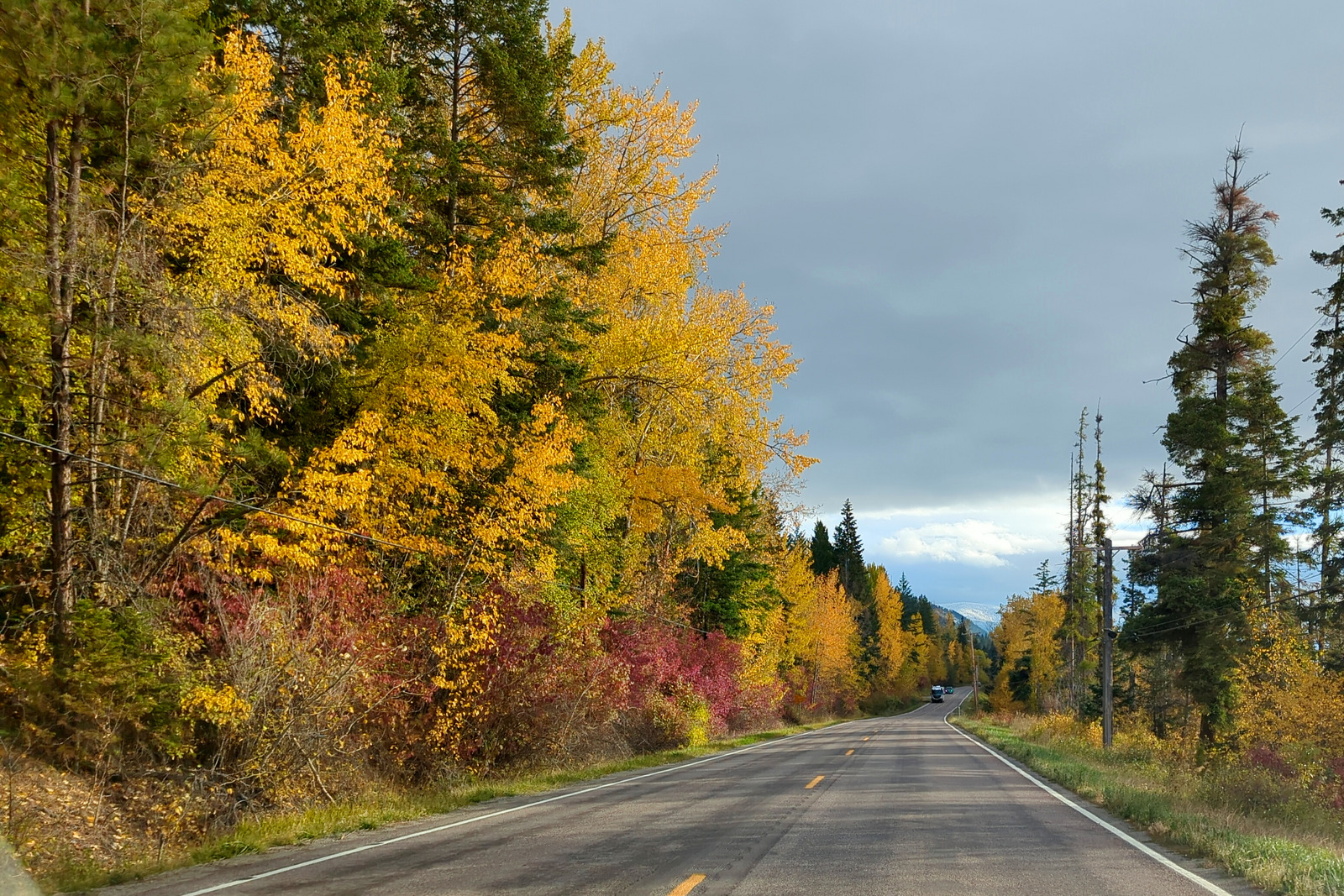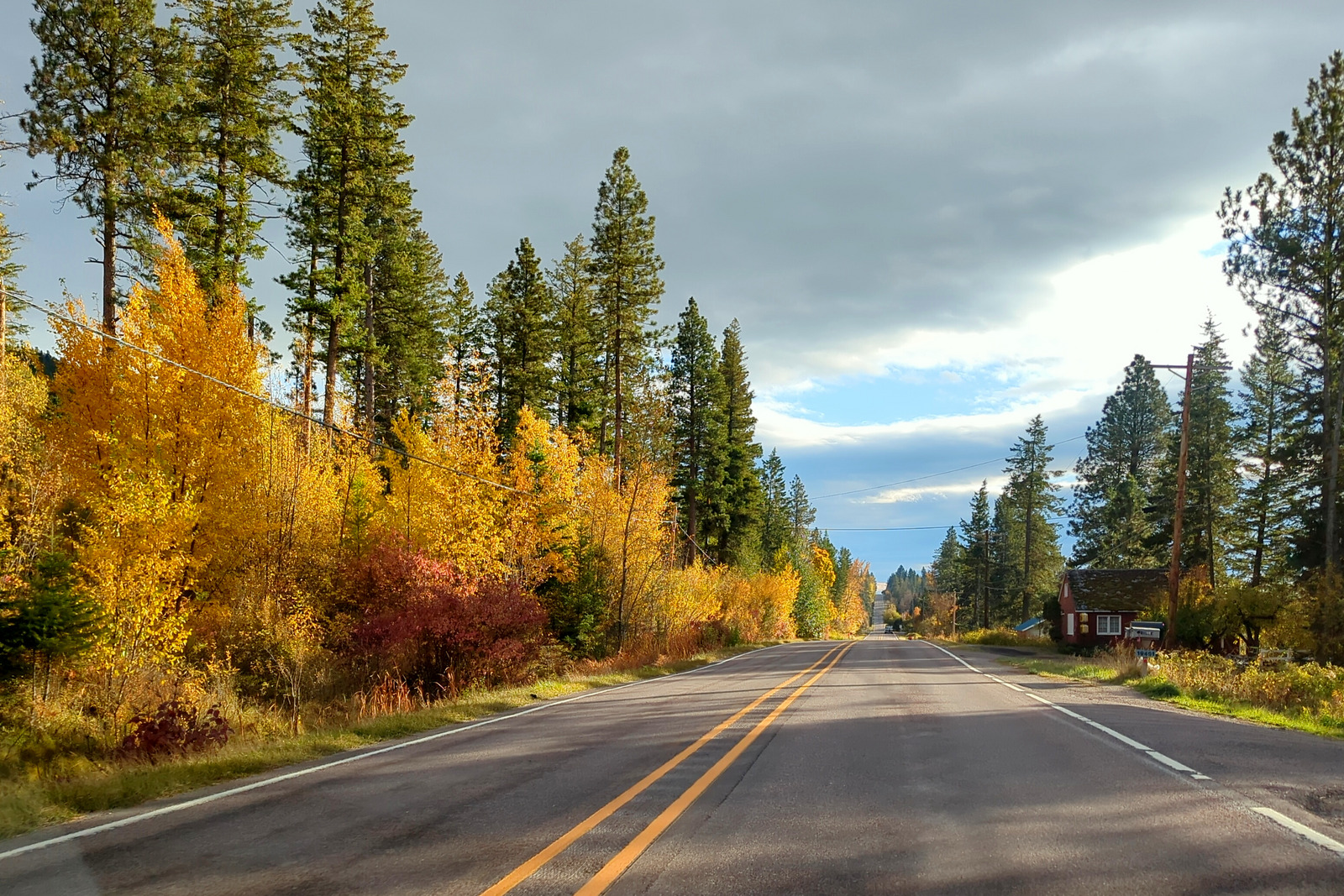 Back home, we have splashes of color all around us. Here's a bush alongside our driveway: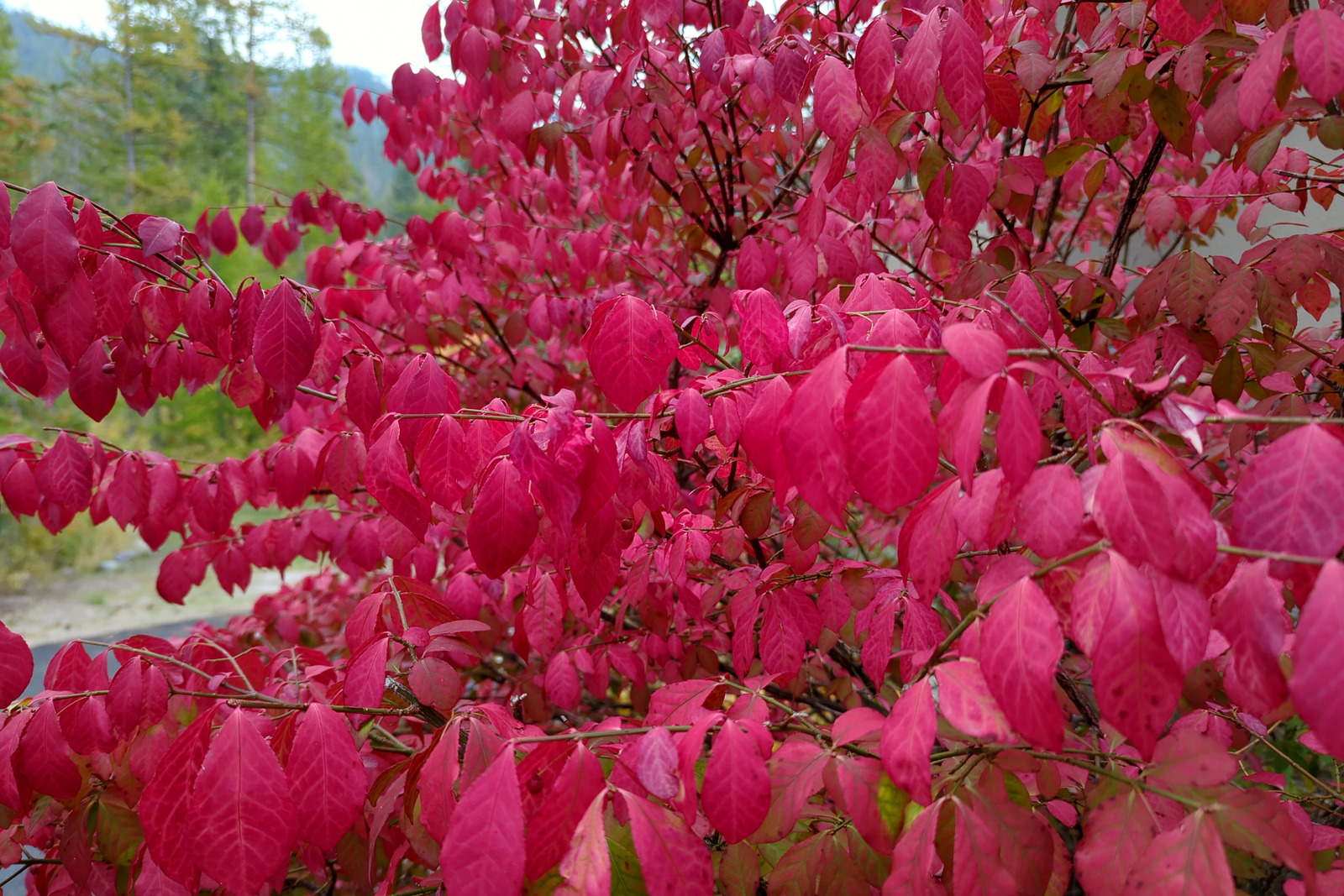 And the national forest behind the house: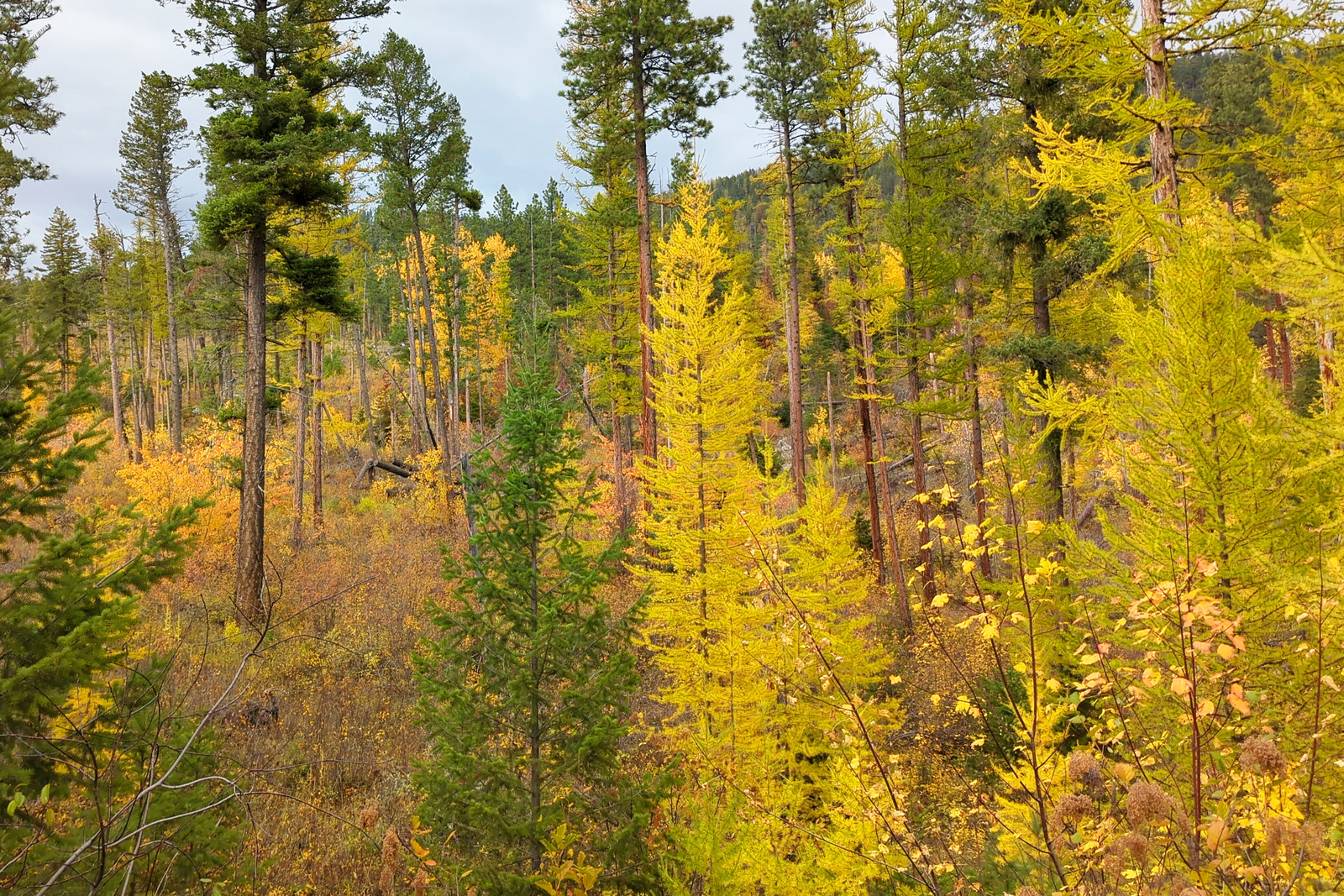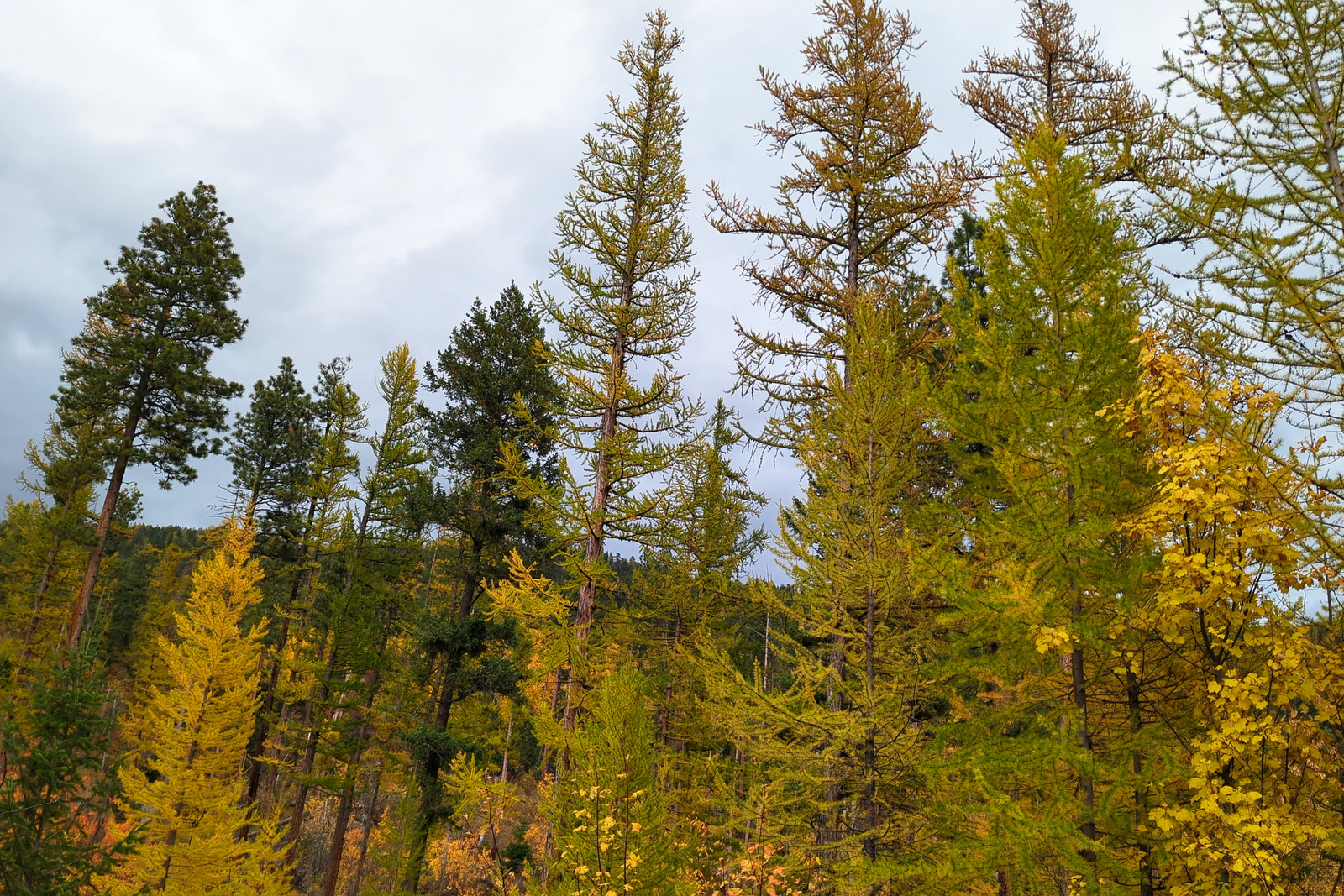 I've been hoping for a sunny day so I can go out and take some amazing photos, but it's not in the cards. The forecast has been basically clouds, rain, and cold for a few weeks. Still, it's been fun driving along the highway admiring these colors.