Holland Lake– and the waterfall a few miles up the mountain– is one of our favorite hikes in the area. We were curious what it looks like in the winter, so we grabbed our showshoes and crampons and headed out.
As it turned out, snowshoes weren't needed. Although there was plenty of snow in the area, it wasn't very deep and it was quite crusty on top. Crampons were probably going to be a good choice, so we strapped them on and started out. We had fun walking on the lake for a while, rather than meandering through the forest on the trail.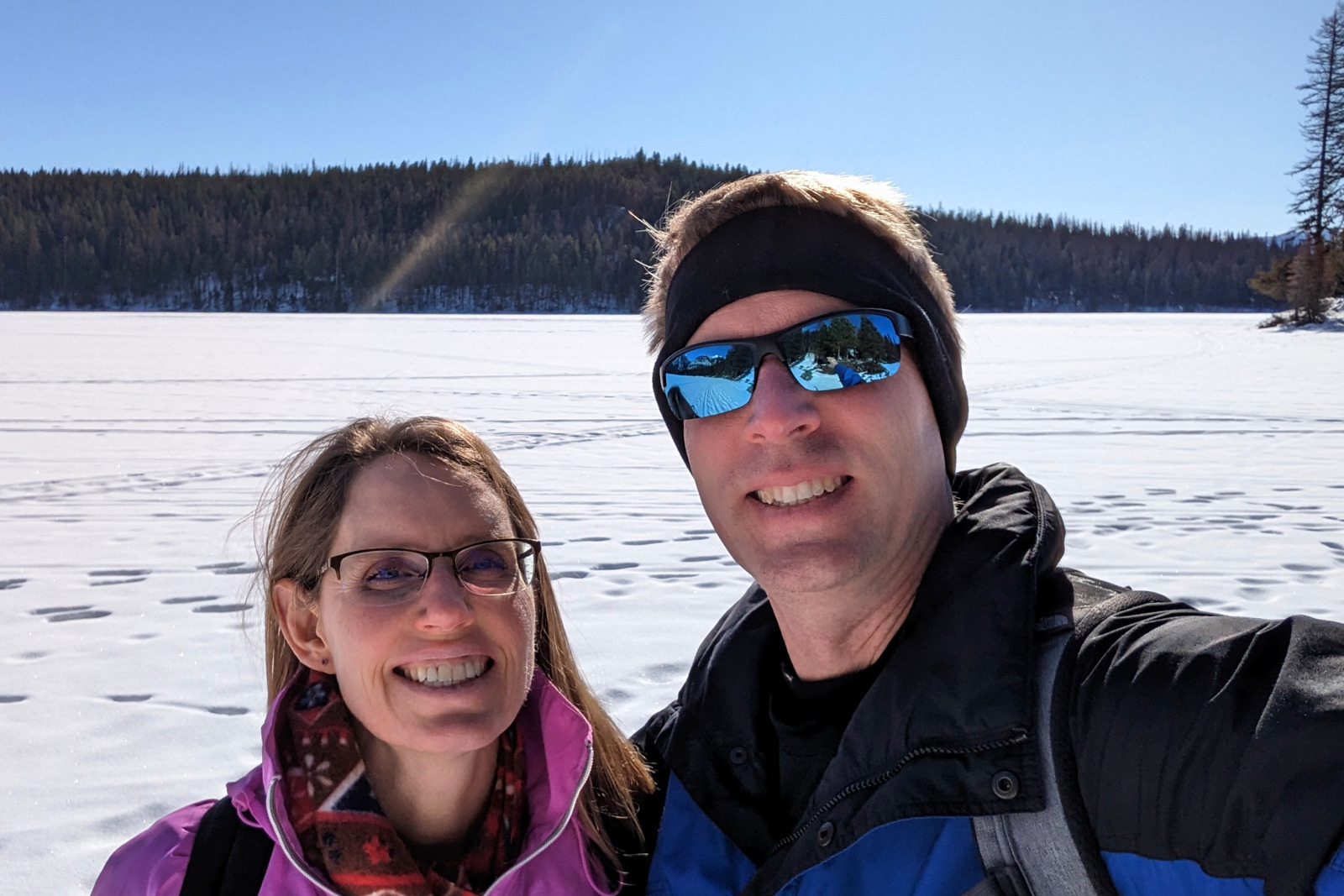 It's interesting to compare the lake in the summer…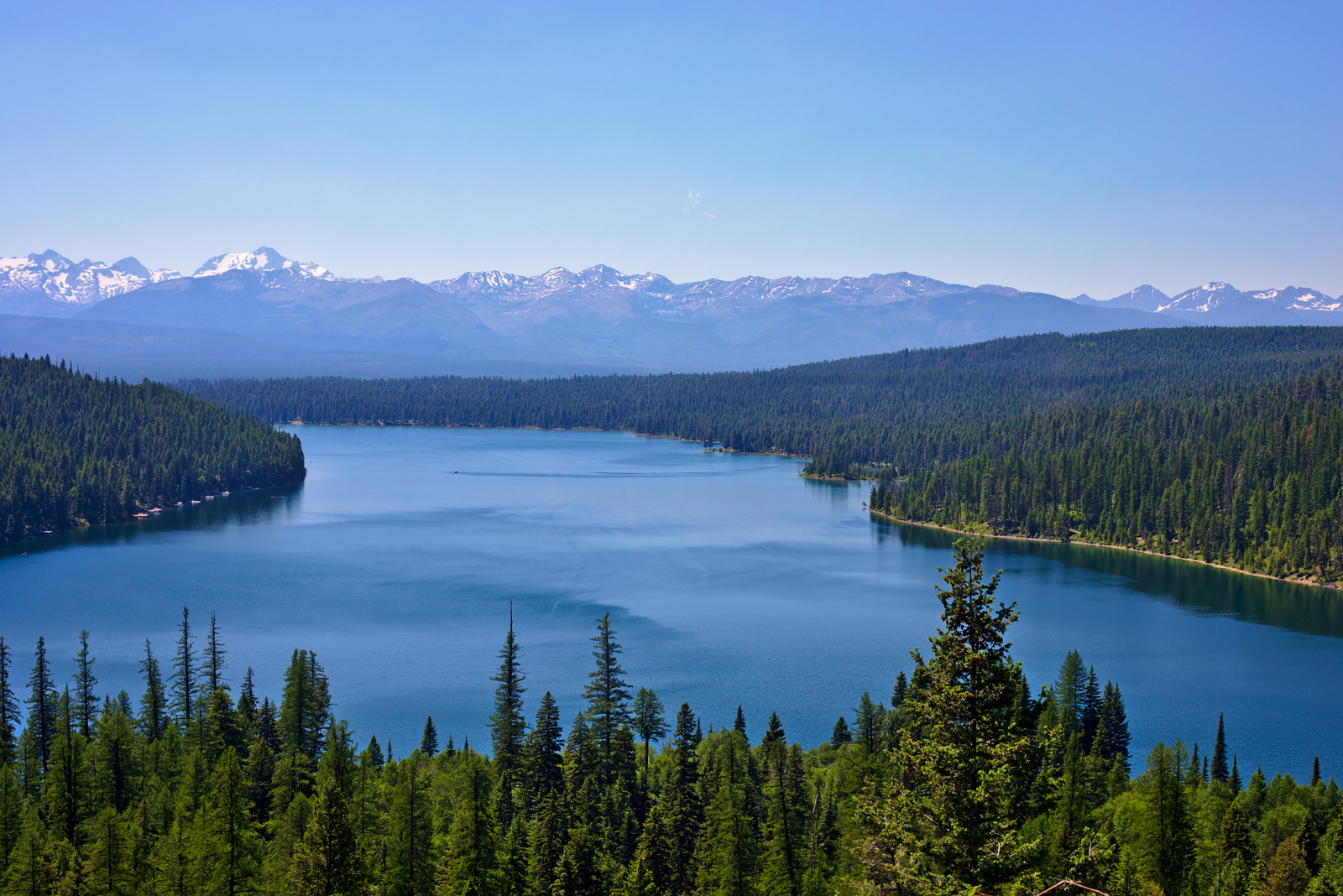 … with the ice- and snow-covered lake today: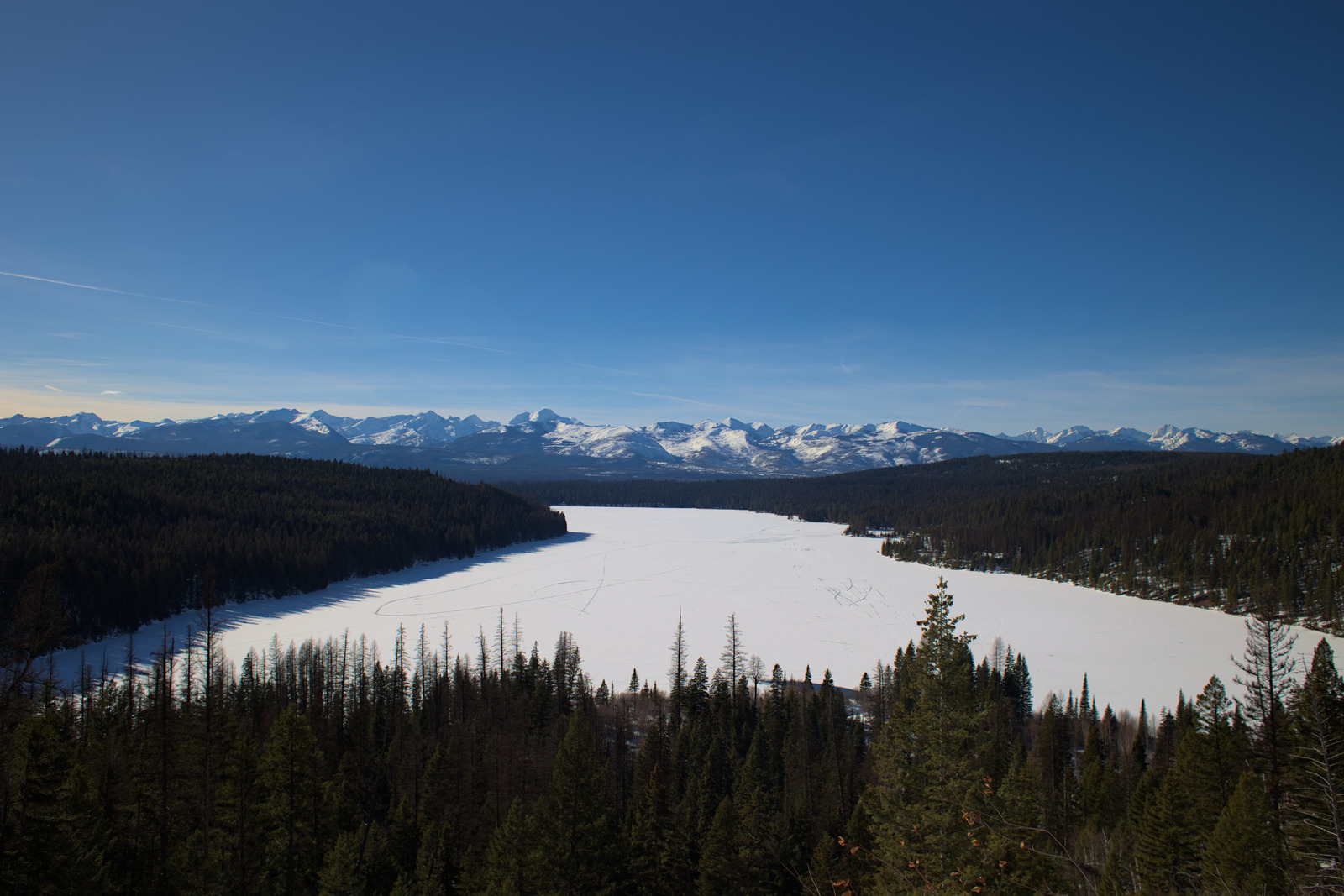 Eventually we left the ice and hiked through the forest for a few miles. The trail proved to be icy in spots, and without the crampons we would've struggled with our footing. I love these things. Check out the half-inch steel spikes on the bottom of Pepper's boots: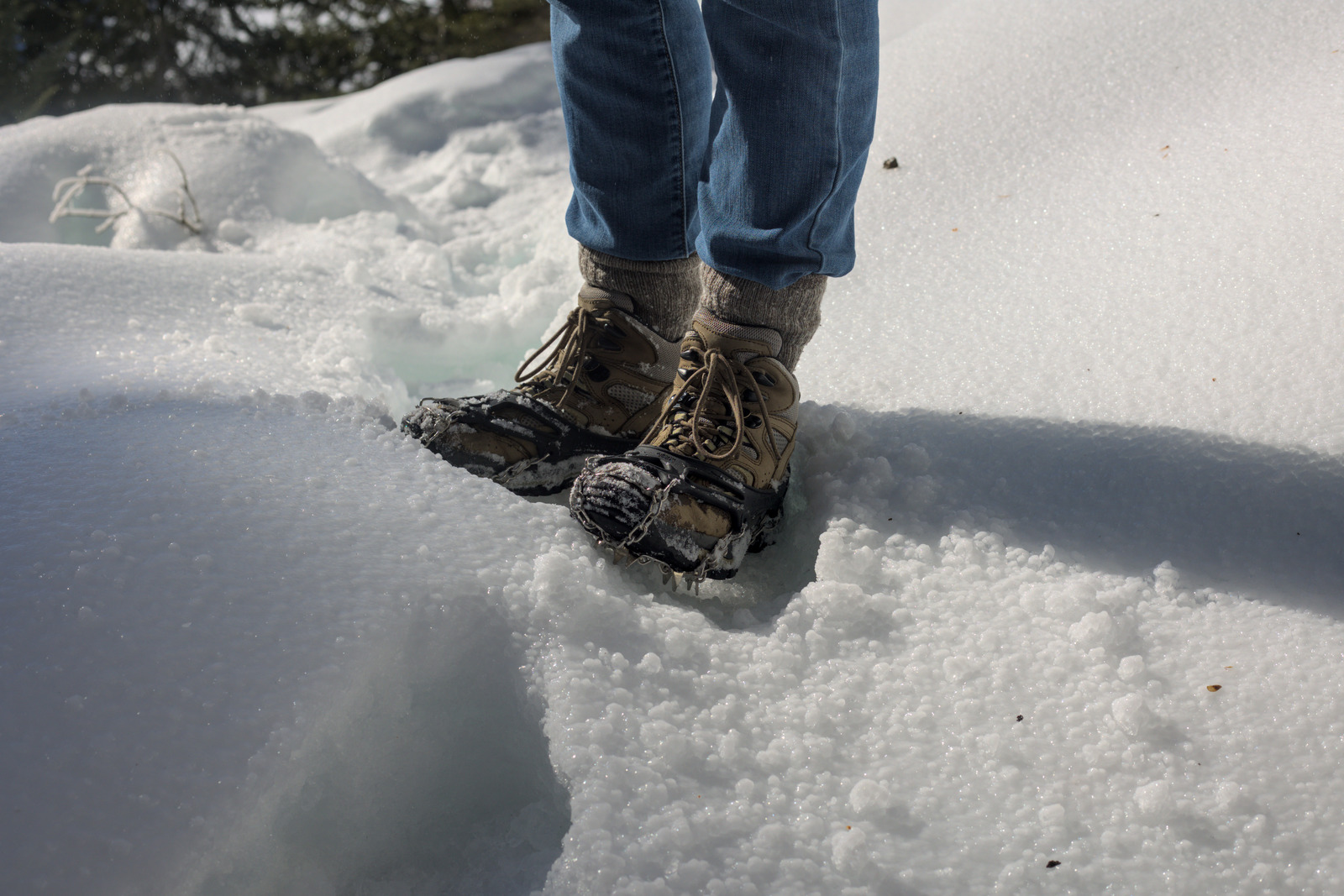 As we climbed, the snow became deeper. It was an absolutely gorgeous day, though, and the sun on the snow was beautiful. Speaking of beautiful, here's my wife: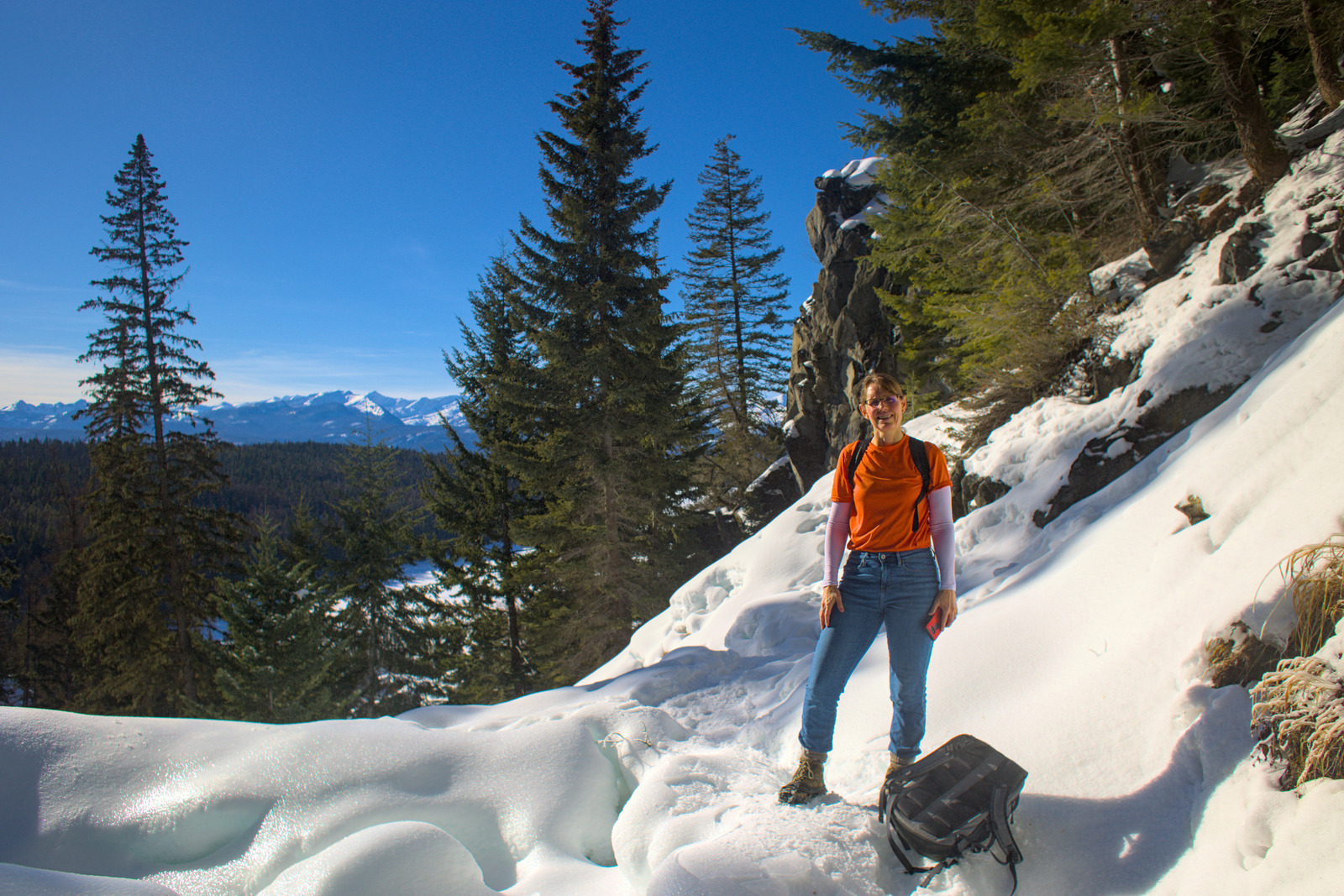 To my slight surprise, Holland Falls was flowing. I guess I figured it would be completely frozen over in early February. There was ice everywhere! It surrounded the falls and was all over the rocks.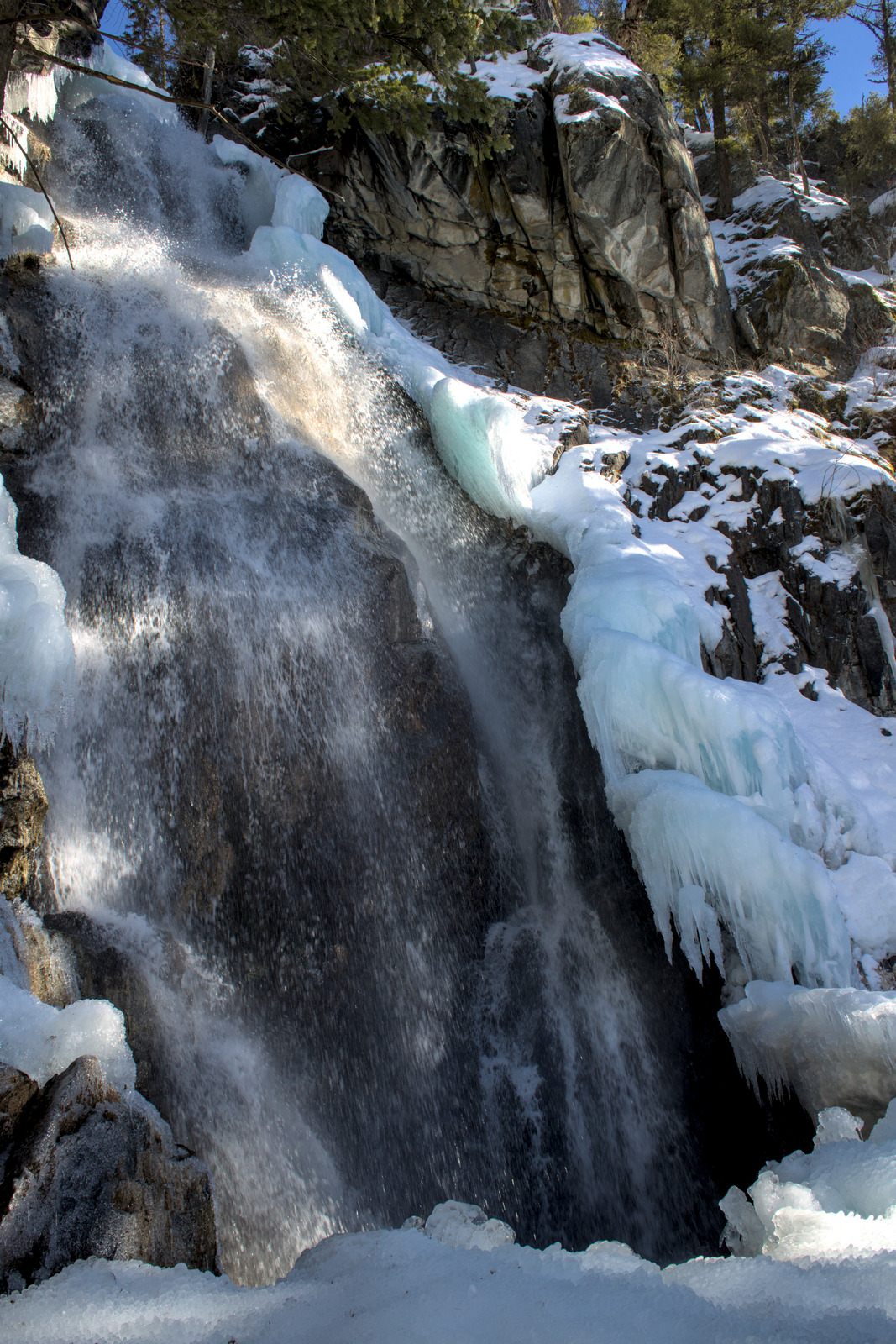 Because of the splashes and constant mist, there was an inch-thick layer of ice atop all the nearby snow.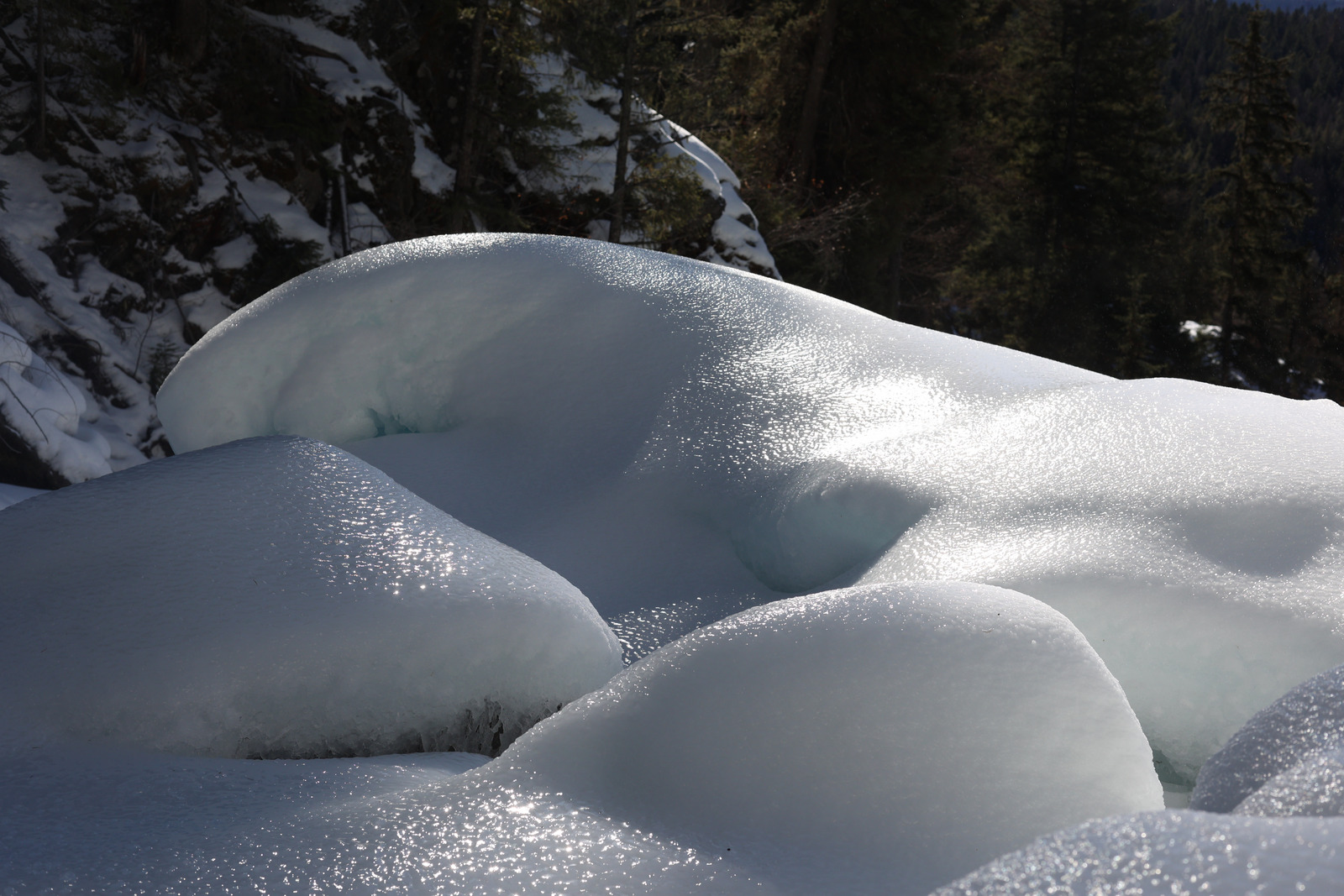 Again, here's a comparison shot. First, Holland Falls in the summer: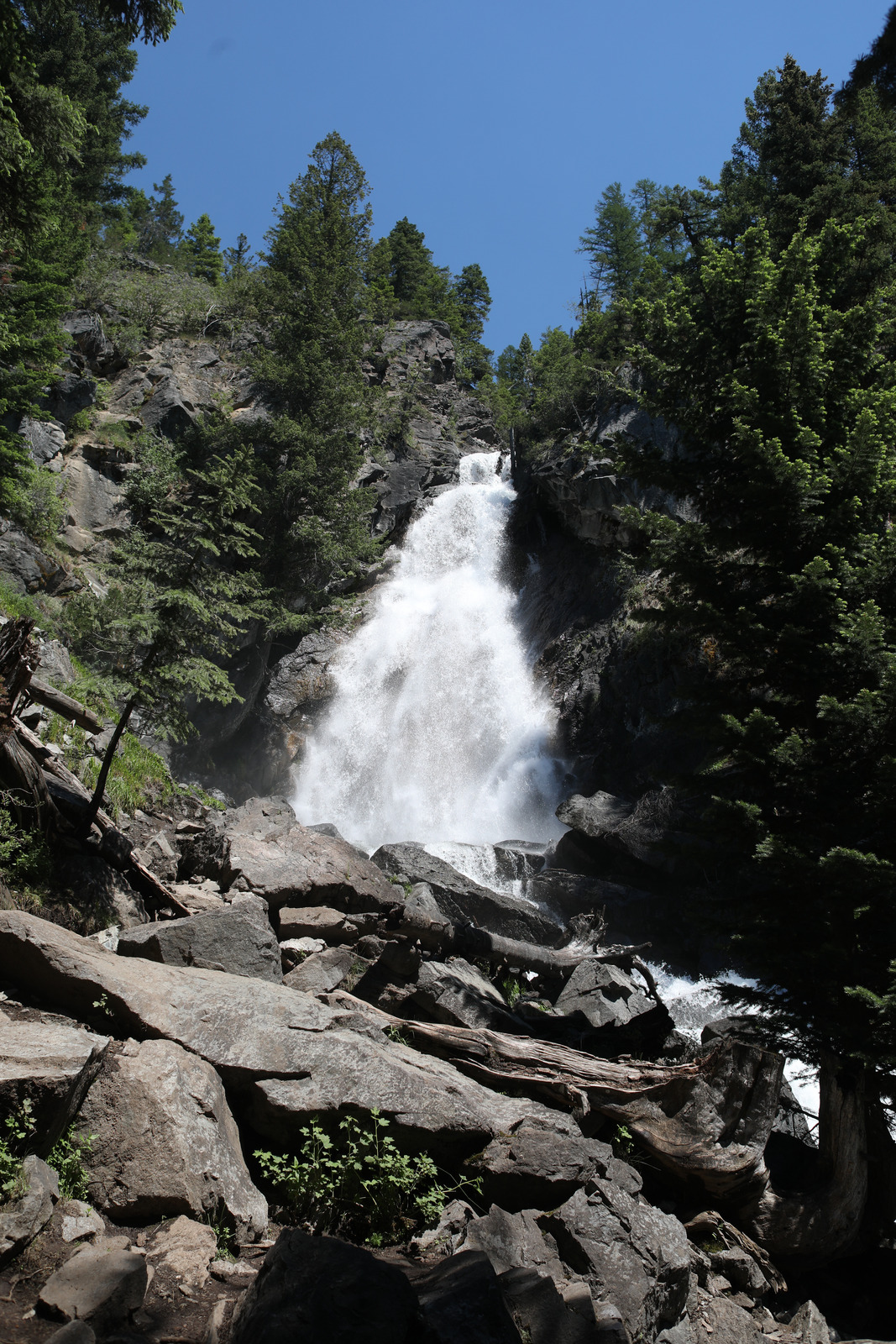 And in the winter: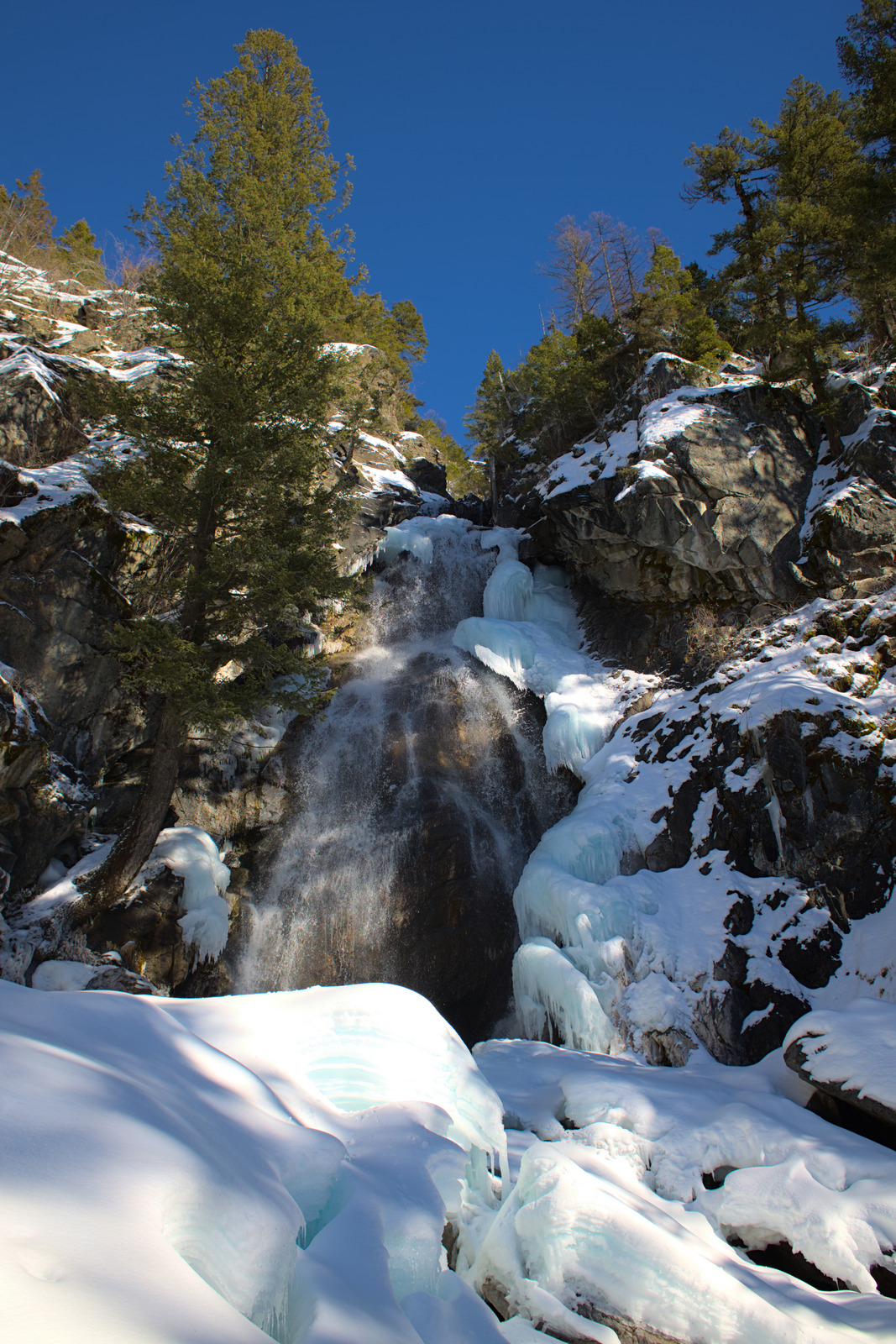 My only regret was that I didn't bring my tripod and camera filters. They would've been great to capture the flowing water.
But all in all, it was a magnificent hike and a great use of a sunny February day. I'm already looking forward to returning to Holland in a few months (when it's warmer)…