In December the temperature at home dropped to about twenty below zero. We were out of town, celebrating Christmas in Utah, so we missed the excitement. The weather decided to give us an encore, though, and today the mercury was at around four below. Coupled with sustained winds howling at 40mph and more, the wind chill was twenty below.
It was snowing as well, and I did my best to take a photo through the window (I didn't want to go out for a photo shoot!). Sadly, the photo looks like it's just kind of blurry and foggy. In fact, the snow is blowing horizontally (somewhat visible against the dark solar panels on the roof).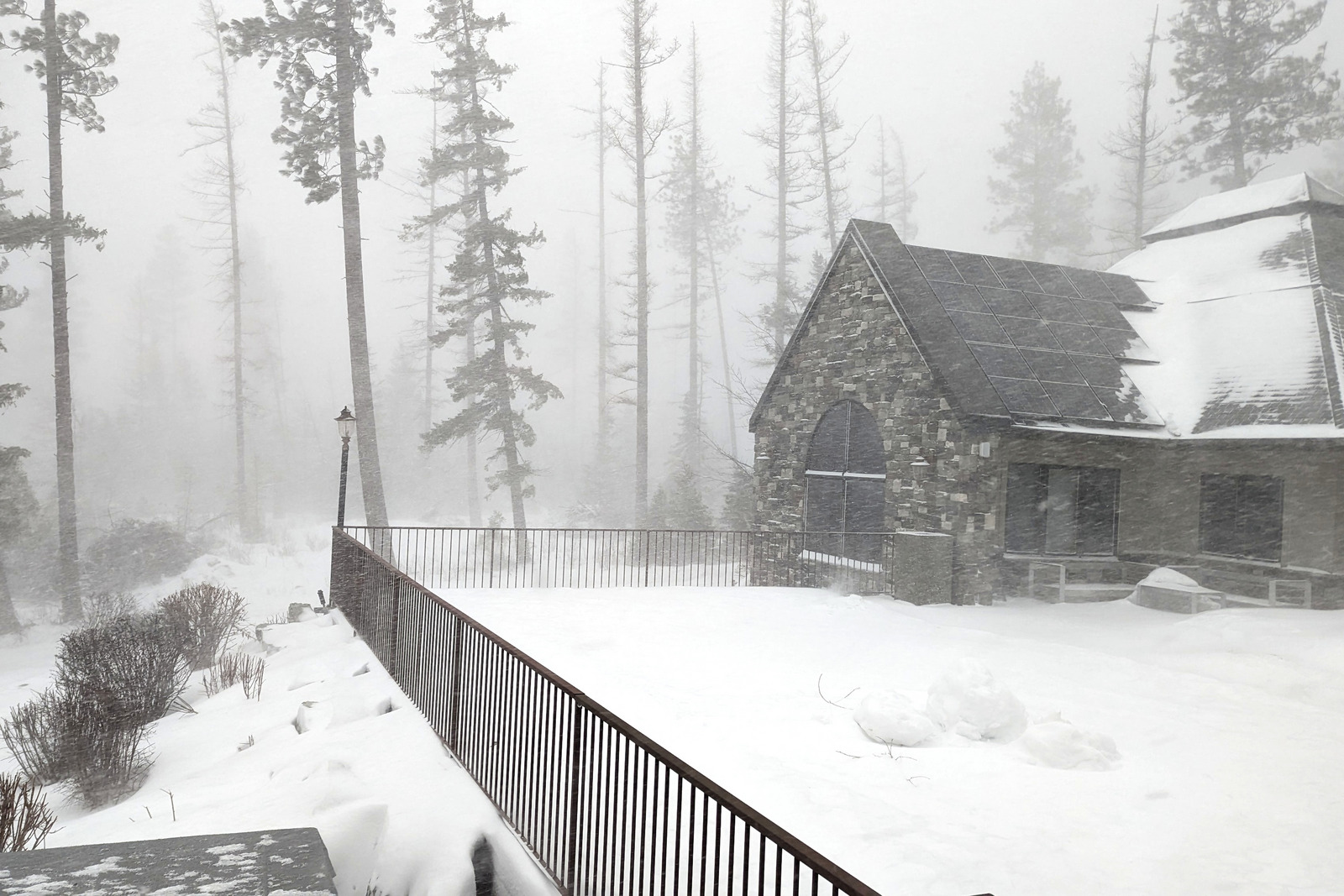 Yep, today's definitely a day to stay inside.