Alex and Kaitlyn have a long-running tradition of hosting a sock party every January. Apparently it's a smashing success, and it's a good way to wind down the college semester after finals. Taking a page from their playbook, we decided to do the same. April seemed like a good month for it, since the holidays are over but it's still kind of cold and grey and wintry outside, and people are looking for something to do.
A couple weeks ago we handed out invitations with some instructions: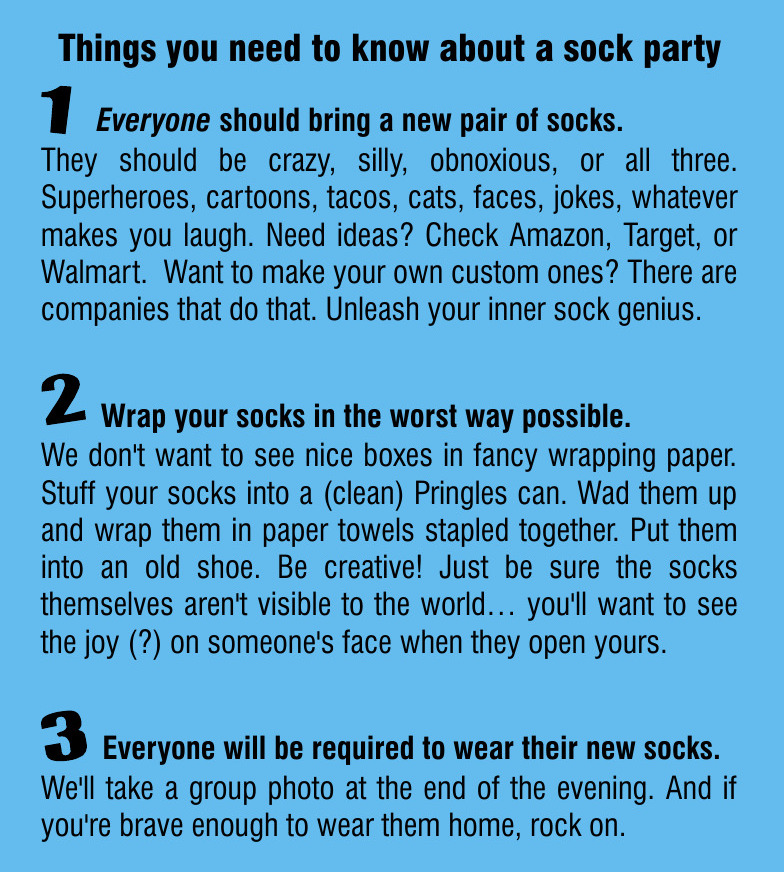 As with all our parties, we had no idea how many people would show up. We don't ask for RSVPs and plans change anyway. In the end I counted at least thirty people. Imagine a bunch of full-grown adults sitting around laughing as we watched our friends unwrap the worst socks.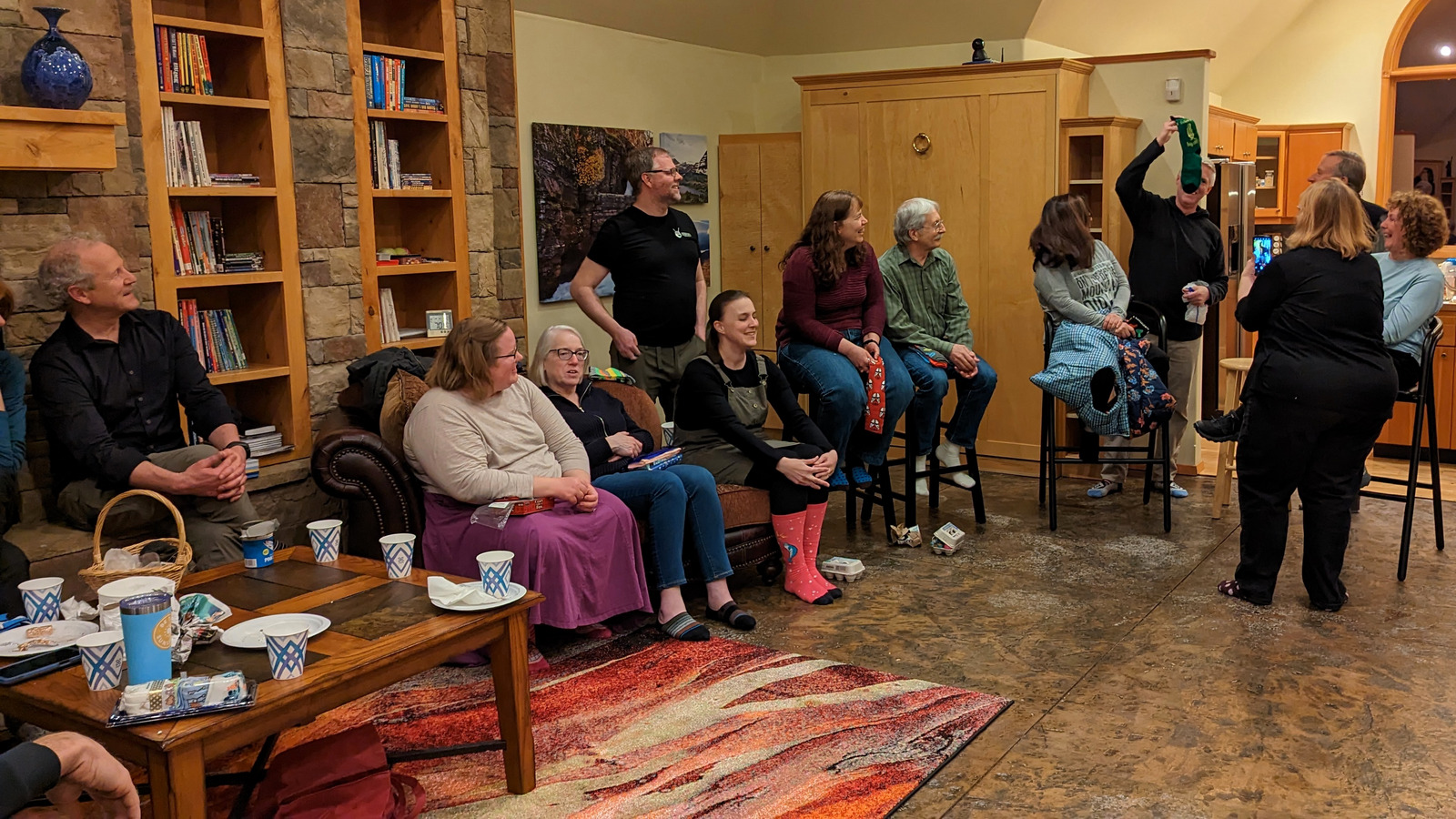 The wrapping was half the fun. True to the rules, people did some very clever things wrapping their socks. A set of sushi socks was enclosed in an old Chinese takeout box, complete with a fortune cookie! There were old tuna cans, a used bag from Subway, socks stuffed into a two-liter bottle, and even a pair of gaming-themed socks inside an ancient copy of Mille Bourne. It was hilarious.
At the end of the night we took some foot photos, but I was only able to get about half the crowd in this shot.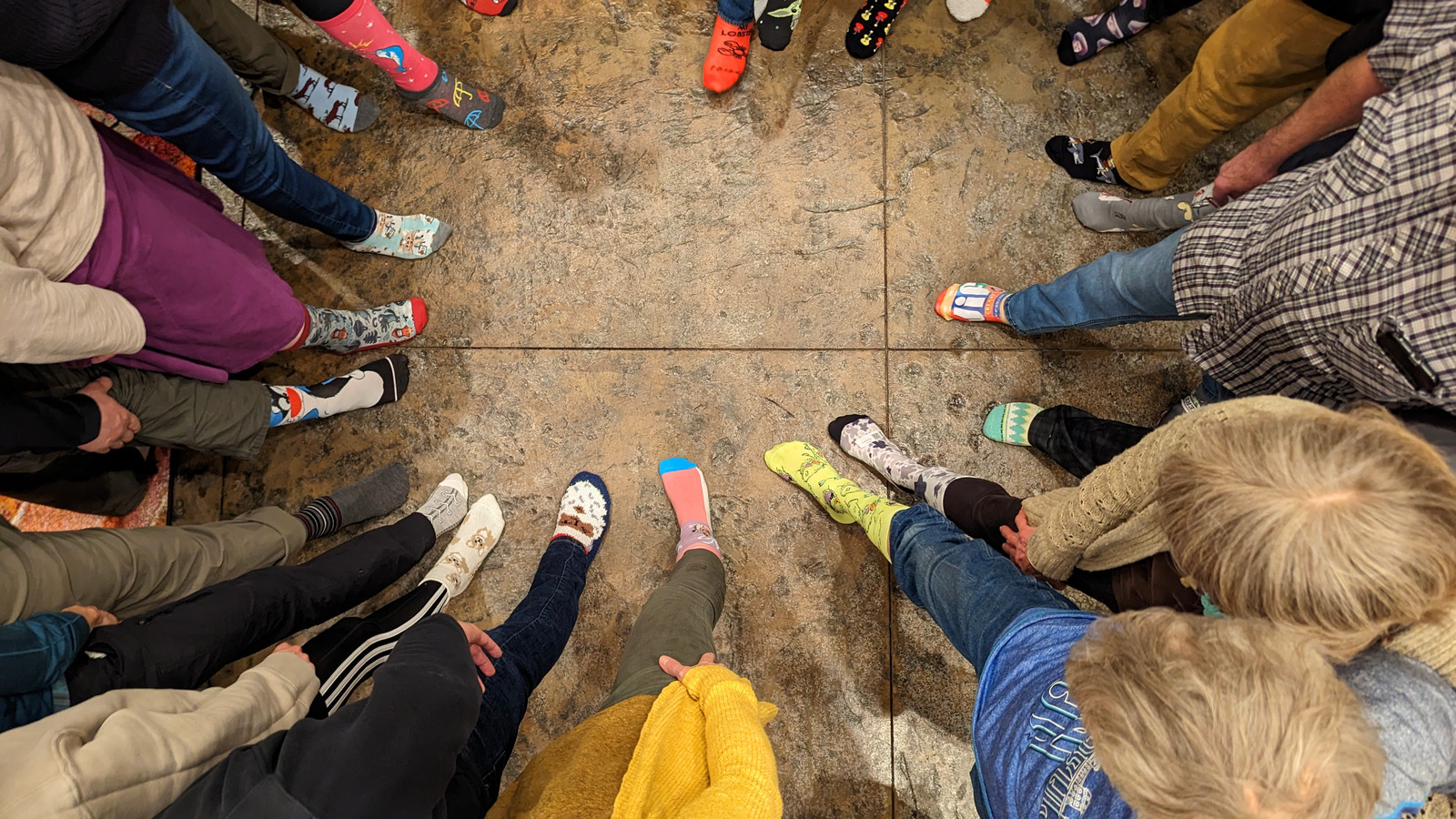 Honestly, we were really just looking for a reason to throw a party and get together with friends, and it turned out to be a bigger success than we'd expected. Maybe it'll become a new annual tradition for us too…