In an awe-inspiring office prank, three guys took their revenge on a prankster who was out of town on business by replacing his entire office (minus the desk itself) with cardboard.
The loving attention to detail is perhaps the most moving part of this. Take, for example, the photo on the shelf that says "My Crappy Award for Something" or the LCD screen with the "Flagrant System Error" message. Even the keyboard has all its (cardboard) keys!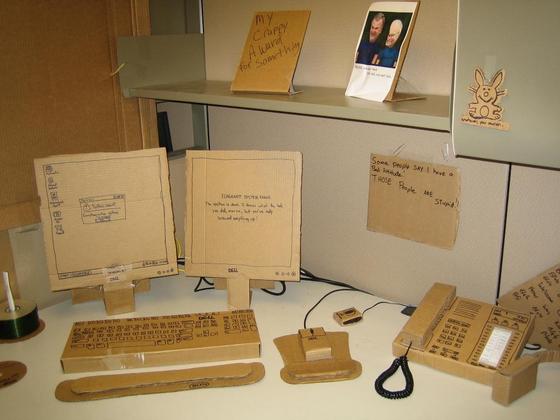 And let's not forget the cardboard laser printer– complete with a slide-out paper tray– and what I can only guess is a cardboard fax machine.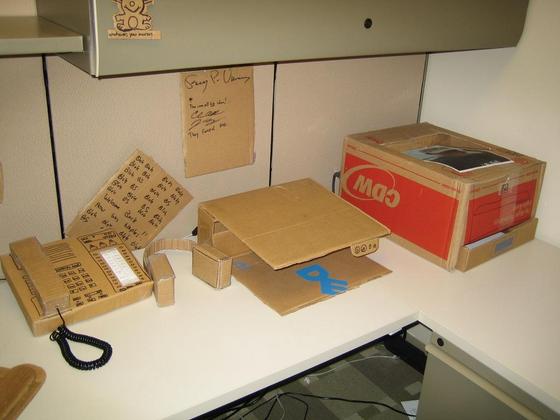 Full props, guys! If only I could pull a fast one like this on an officemate…