When Laralee and I first got married and moved into our townhouse, we received a "welcome to your new home" package with a bunch of random coupons. One of them was for a free plant at Home Depot. It wasn't just any plant– as I recall, we could only select from the "$5 or less" plants or something.
But I chose a little palm plant, because as a kid I'd had one (until Kari accidentally killed it). This little guy was about three inches high. I named him Herbie.
Now, eleven years later, Herbie is an enormous plant that dominates the corner of our living room. He's at least three feet high and probably four feet across, and constantly shooting out new branches and leaves.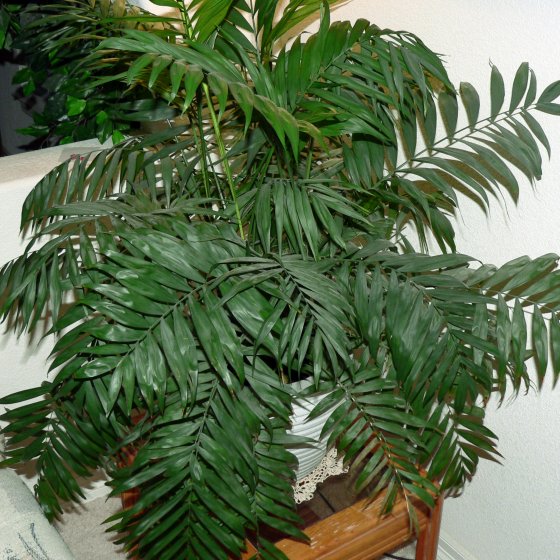 Someday I hope Herbie grows as big as the palm my grandma had– it was at least six feet tall.