Tonight I was driving back from Denver just before midnight, and there was a spectacular lightning show in the northern sky. Storm clouds were towering into the sky, and the lightning was threading through them providing some amazing pink and orange backlights to the clouds. The flashes were almost constant– every few seconds another cloud would burst with light.
I pulled off the interstate and took a dark country road a little way, so I was in a really dark area and could watch the show. I had my pocket camera with me, but unfortunately it doesn't have the flexibility of my other camera so I couldn't really capture the sky. I ended up with a bunch of pictures like this: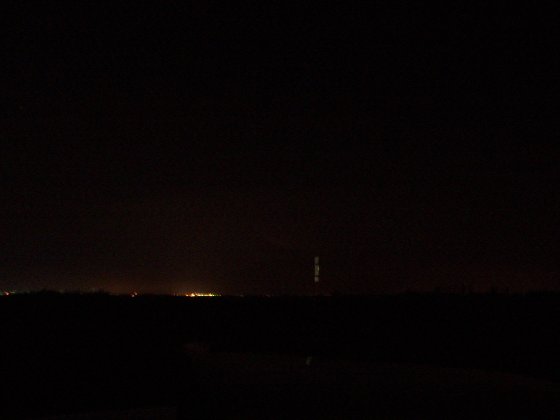 Oh well. It was still a fantastic display.