Tom and I always exchange gift cards for Christmas and birthdays, so in keeping with long tradition I decided to get him a card from Lowe's, since he's always working on some new house project.
But when I hit the Lowe's web site and went to the gift card area, I see this: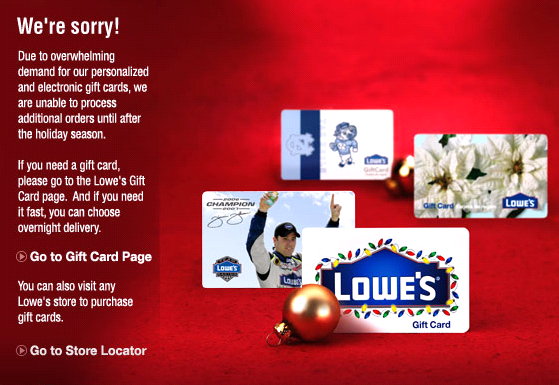 What the heck? I want to send him a card via e-mail– not even a physical card or anything– and it says I can't. Is the internet full or something?
Even today, five days after Christmas, it's still down. This is really starting to suck. At this rate Tom might have to wait until his birthday to get the dang thing…