My current laptop is a four-year-old Dell Inspiron 8600, which is a hefty beast. It has a sweet 15″ display and a full-size keyboard, and it's a real workhorse. It's served me well for many moons as I've worked in bed or downstairs or on the road.
But hey, technology marches on and these days we've got faster, smaller, more powerful laptops out there. So I decided to plunk down some change on a Dell Inspiron Mini 9.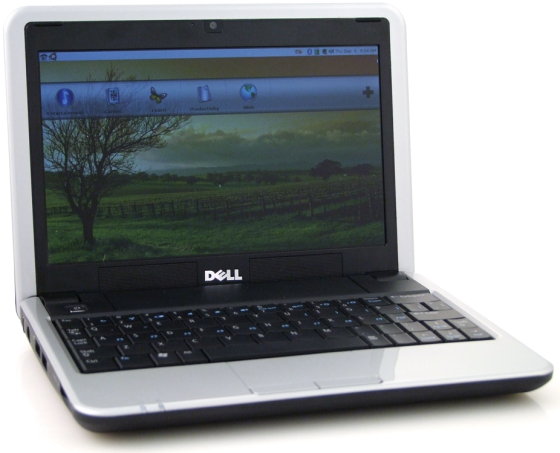 It's the latest in the "netbook" arena– a miniature laptop, basically. From all the reviews I've read it's a pretty nice machine. It doesn't have a hard drive (all solid-state disk) and uses a low-power CPU so it doesn't need a cooling fan. That makes it completely silent, which is nice. But nicer still is the fact that it's the size of a paperback book. Sure, the 9″ screen and the 80%-size keyboard are a little cramped, but I can practically slip this thing into a jacket pocket as I head out the door.
Of course the first thing I did was wipe the disk and install KDE, and now I'm configuring everything to be just so. My desktop environment has evolved over the past decade into a finely-tuned piece of art so highly customized I hardly know what to do with a stock install any more.
Once it's up and running the way I like it, I'm pretty excited to see if it'll live up to the hype. And it'll be great for trips and just lazing around the family room.