On Friday evening we biked over to the Longmont Main Street Festival because it sounded fun. It was a beautiful summer evening, and four blocks of Main Street was filled with booths, shows, performers, and thousands of people.
There was a photographer offering to take pictures. She had some goofy items in a costume box, so I grabbed a sombrero. Unfortunately it didn't fit, so I handed it to Zack and grabbed a nice red feather boa instead. The picture was… umm…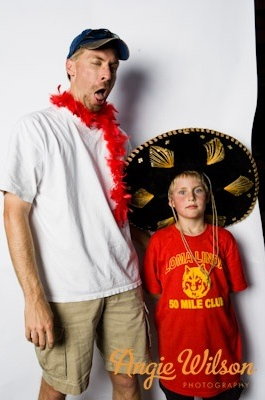 Just as we were finishing, Jack Sparrow sauntered up. And I mean "sauntered"… this guy had an amazing costume, and even walked like the famous Disney pirate. He posed for a few pictures as well (he had nothing to do with the photography studio). He even had a spyglass!
Tonight when I was poking around their web site to see my pictures, I saw Captain Jack's as well: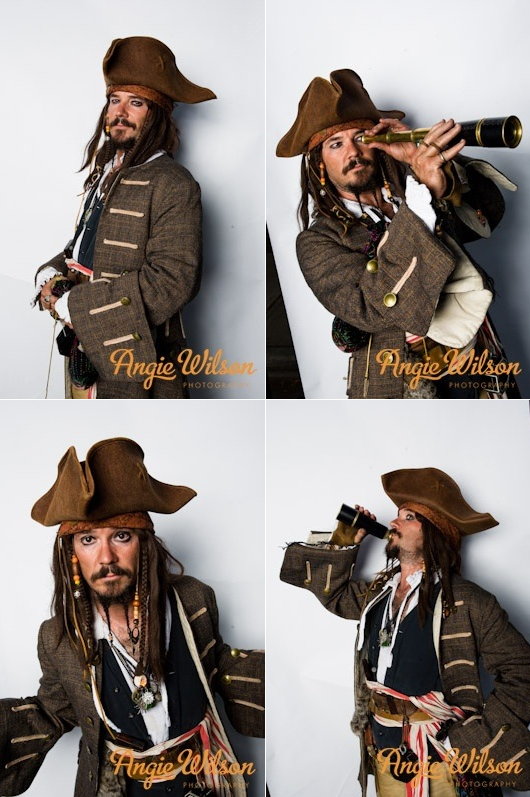 Although I'm not about to pay the $15 for a digital proof of my picture, I wonder if ol' Jack is going to get some of his.