We're heading to southern Utah tomorrow for Laralee's brother's wedding. Unfortunately it looks like we're going to have to plow through about a hundred miles of wet, slushy, snow-covered roads.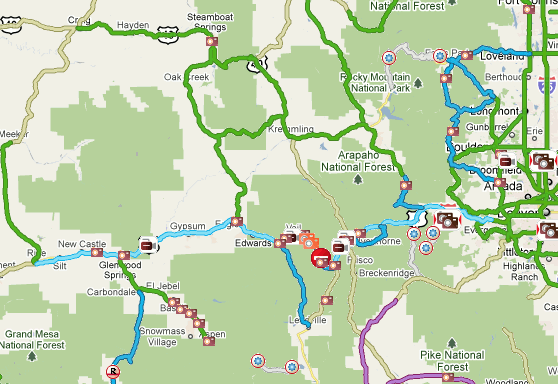 The I-70 corridor through the mountains– everything from Idaho Springs to Rifle– is marked blue on the CO-DOT maps. They just closed Vail Pass about 20 minutes ago (the red icon in the center) which is always a bad sign.
I guess we'll see what the morning brings. Fingers crossed.