This year's Christmas card involved afro wigs for the whole family. Ahh, the wonders of Amazon. We put them on, adjusted them for maximum realism, and sat on the couch while Hannah snapped a few pictures for us.
I admit the photo was, in fact, doctored a bit: I changed the background from our living room wall to a nice blue splotchy thing that makes it look more like a professional studio shot. Something you'd get at Sears, perhaps.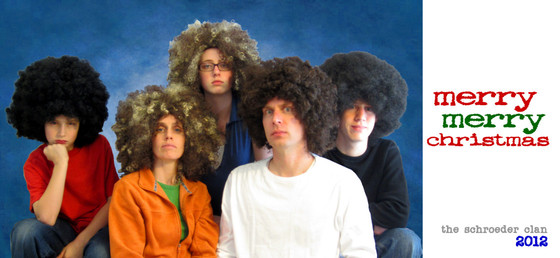 The back of the card featured our usual collage of photos from the year. Many moons ago, I'd write a big letter with lots of stories, but over time I realized that people don't generally want to read that stuff. They want a few pictures and something that will look nice above their fireplace. We aim to please.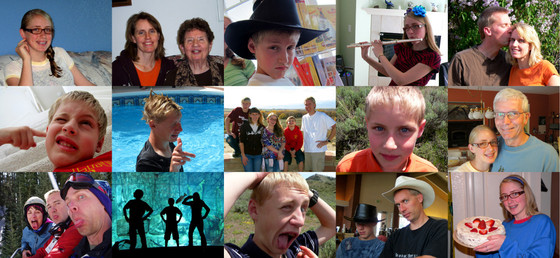 I must say the afros turned out splendidly. Many people told us it was our best Christmas card ever. Of course that means we've set the bar so high it's going to be tough to top it next year. But we're already working on our plans for 2013…