This evening we headed over to the Boulder County Fair. Laralee pointed out that we've lived in Boulder County for fourteen years and we've never gone to the fair.
It was a gorgeous evening, and there were a lot of kiddie rides, goats and cows and chickens and bunnies, and plenty of vendors selling food. Of course, in the tradition of county fairs everywhere, all of the food was deep-fried. Mmm. We ended up getting snow cones from Alex, who was working his first shift at Boulder Snowie. Although we had to buy cones for the kids, I get free snow cones for life because I helped with the company web site. Nice!
The kids had coupons for free ice cream, so of course we had to take advantage of that. Here's Zack playing Mr. Cool as he eats his.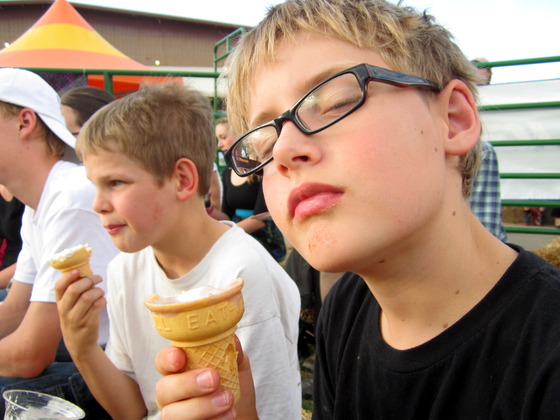 We headed across the street to Red Robin for dinner– always good food. Then we came back to the fair to see Face in concert. They're an acapella group, and a lot of fun.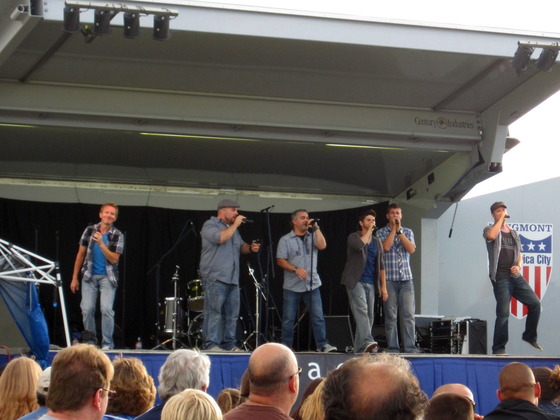 Unfortunately the boys were getting restless: Zack doesn't care much for music, and Alex had been working at the fair all day already. So after an hour we headed home. Good fun all around.