Yesterday I woke up well before the sun (ugh) and headed up to Copper Mountain for a day of skiing with some friends.  Dave, Mark, Franz, and I all piled into Dave's BMW and hit the road.  We managed to get on the mountain just after 8:30 when the slopes opened, and by the end of the day I think we managed to ski nearly all of the blue runs.  The weather was almost perfect for skiing: around 25 degrees, sunny, and no wind.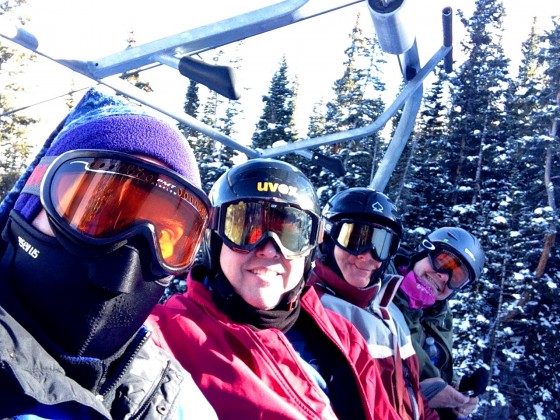 In the early afternoon we ran into our friend Norm, and he joined us for the rest of the day.  Here are he and I at the peak, somewhere around 12,500 feet: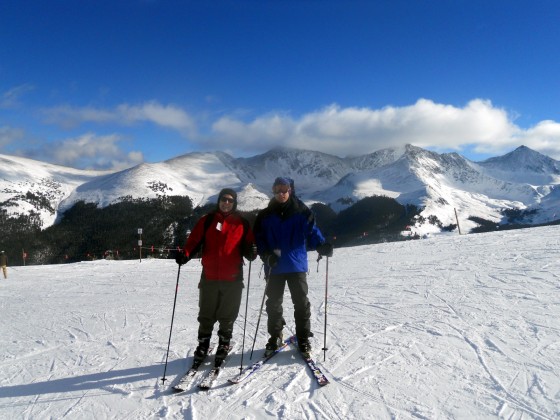 We skiied right up to 4:00 when the lifts closed, amassing an impressive eighteen runs in all.  After grinding through traffic on I-70 for a while, we stopped for dinner at Beau Jo's in Idaho Springs.  Man, I love that place.
All in all, it was an awesome day.  Good friends and good times.