Alex and I caught a matinee showing of The Hobbit: The Desolation of Smaug today.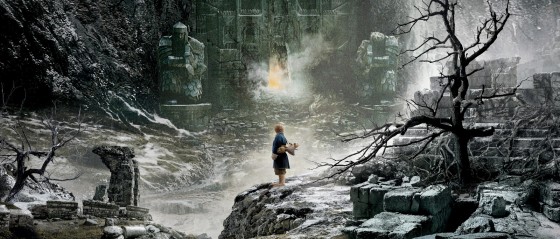 He was out of school a bit early, and I wanted to beat the opening-day rush.  As it turned out, I'd read the wrong showtimes online so we arrived at the theater well early.  We ended up seeing it in 3D, which isn't a real draw for me, but it turned out to be nicely done (and Alex had never seen a 3D movie before).  Surprisingly, there were only six other people in the entire theater with us.
The show was quite good, as long as you completely suspend any notion that it's like the book.  I think it would be better to advertise the movie as "based on characters by J.R.R. Tolkien" because there were all sorts of made-up scenes and even a magical new cross-species love story.  Of course in the books there were not only very few female characters at all (excepting Arwen and Galadriel, who were still very minor).  I guess Peter Jackson felt like we needed at least one strong female, so he introduced Tauriel, who's a beautiful elf who totally kicks orc butt throughout the movie.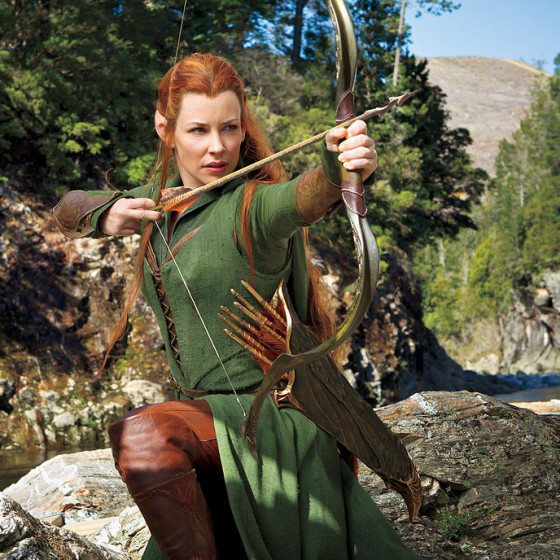 I liked her character, although the love story was a bit stretched.  I'm a little embarrassed to admit that I completely missed the fact that she's played by Evangeline Lilly of Lost fame.  Like all guys who watched that series, I was a big fan of Kate.
All in all, both Alex and I thought it was a good flick– arguably better than the first movie– and we're excited to see everything wrap up in the third movie next year (or are there plans for a fourth? sheesh).