Today was our annual Zing Christmas party, and it was fun as always. I came to work wearing a Santa hat (of course) but Nick outdid me with a full Christmas suit: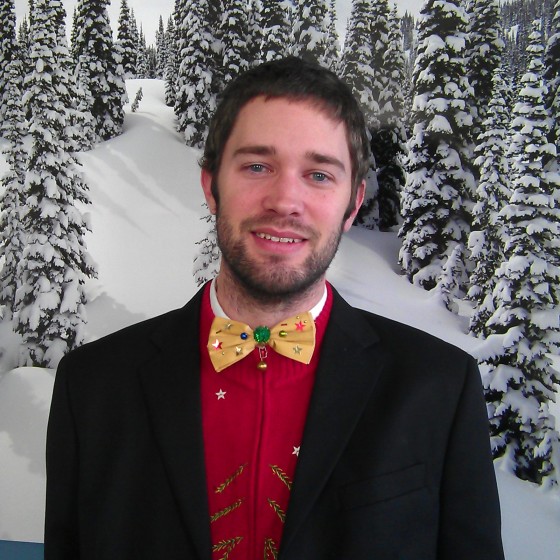 We all spent the morning finishing up a few projects, and after waiting for Nick to finish a conference call with a client, we ordered some pizzas and got down to business. We chatted and ate, and then it was time to open gifts. The whole team surprised me with a really nice box containing a dozen Jinux 64 install DVD's. It was, of course, a big joke related to my blog post a few weeks ago celebrating the completion of a 64-bit version of my custom Linux operating system, Jinux.
The second big box for me was an even bigger surprise: nice polo shirts for the whole Jinux 64 launch team! Yep, there was a shirt for everyone, custom printed with what I guess is the new Jinux 64 logo.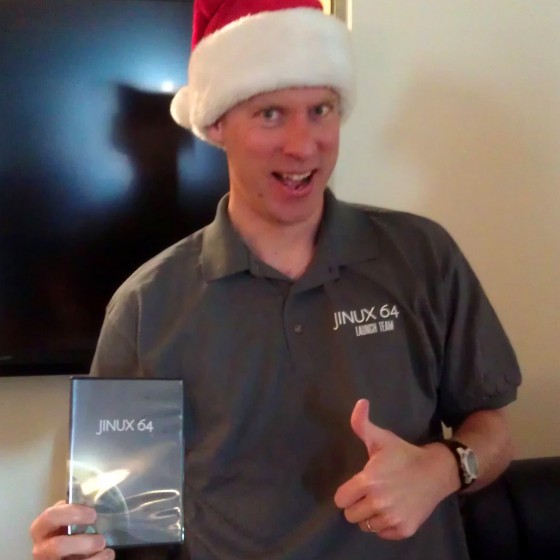 Mike had gifts for everyone. He said he'd found them on a gag gift web site called stupid.com. Who knew?
Ben scored a little box of "emergency underwear" that you can pull out of an easy-to-use dispenser in dire need. He modeled a pair of them, and you can see that it would indeed have to be quite an emergency to get these bad boys out: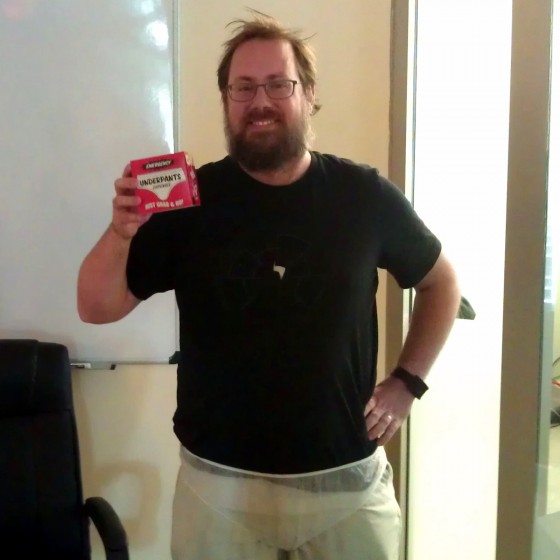 Nick came away with a set of rain goggles: glasses with actual working windshield wipers and a bright LED to guide you on those rainy nights. It's hard to see the wipers in this blurry phone-camera shot, but trust me when I say they were as amazing as you'd expect.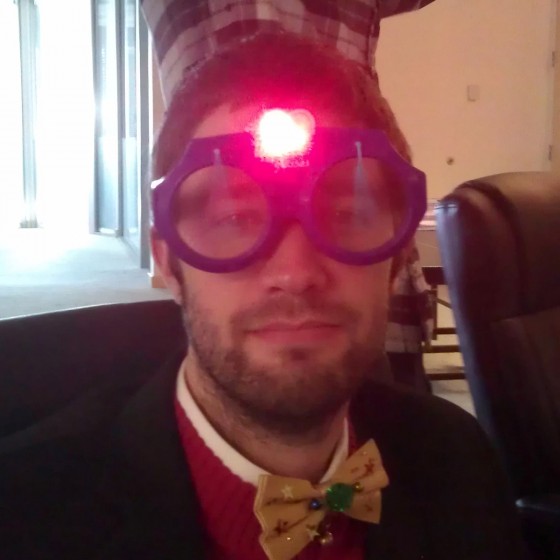 Brent was happy to end up with a headband mullet. Too bad the hair color didn't quite match.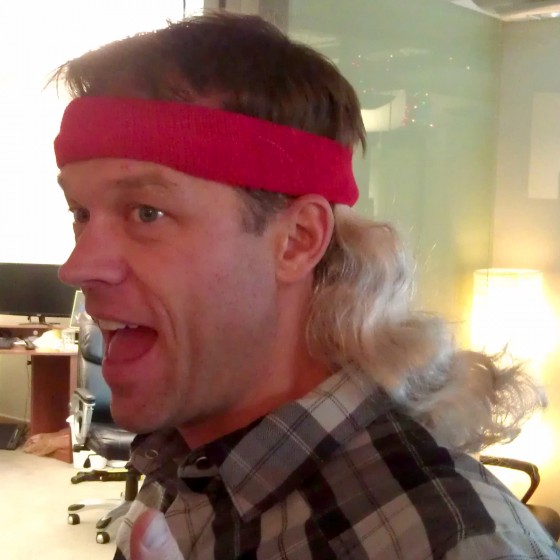 And Brian is proud of his gigantic fist cupholder: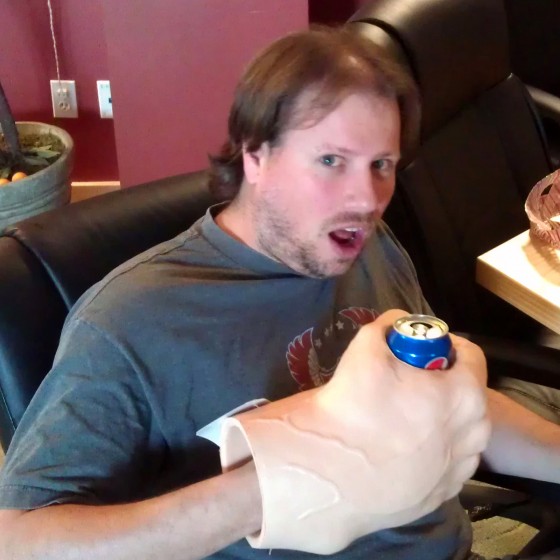 I shudder to think about what Mike's family will receive for Christmas.
We all pulled on our Jinux 64 Launch Team shirts and started the annual ping-pong tournament and foosball tournament.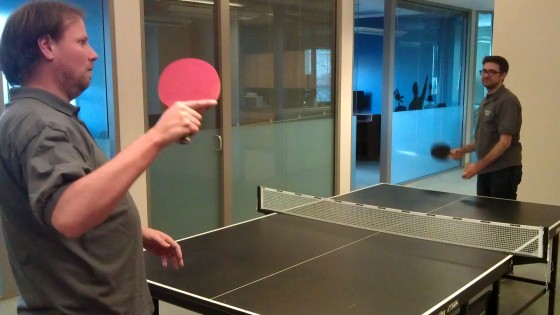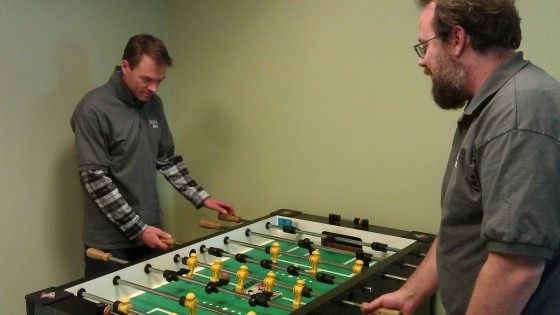 We also played some games: Munchkin and Settlers of Catan came out, along with a six-pound bag of peanut butter M&M's. All in all, you really can't go wrong with that kind of lineup.
A good time once again. Merry Christmas to Zing!