It was another fun Christmas. As we waited for everyone to get situated, I took a few "artistic" shots of our gifts.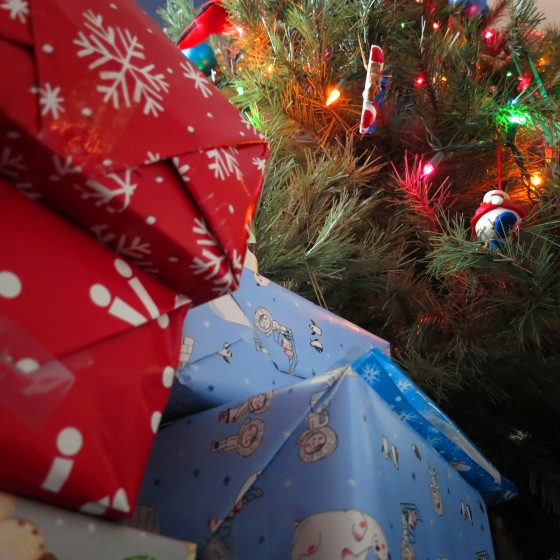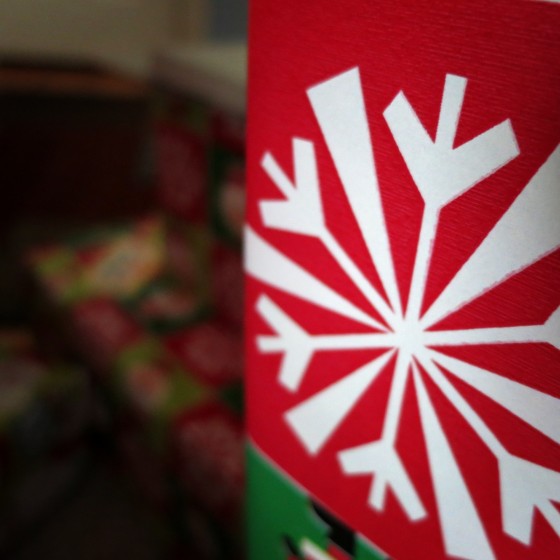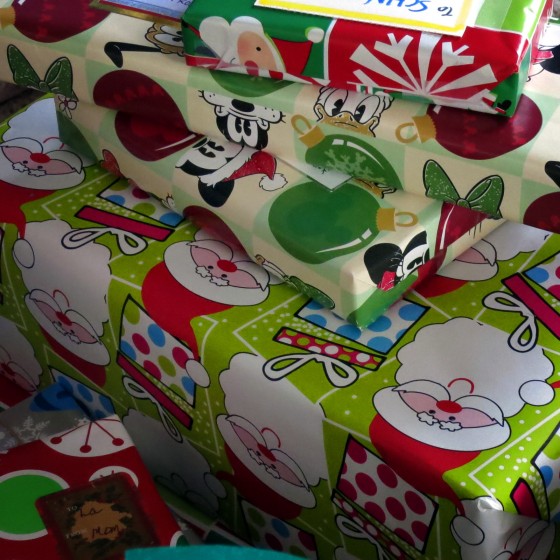 Kyra ended up with the most gifts, but only by one. Laralee of all people had the second-most. I suspect it was partly because both of them bought and wrapped gifts for themselves.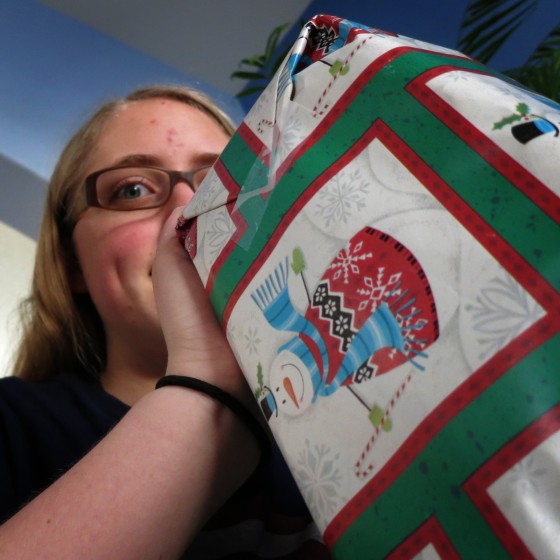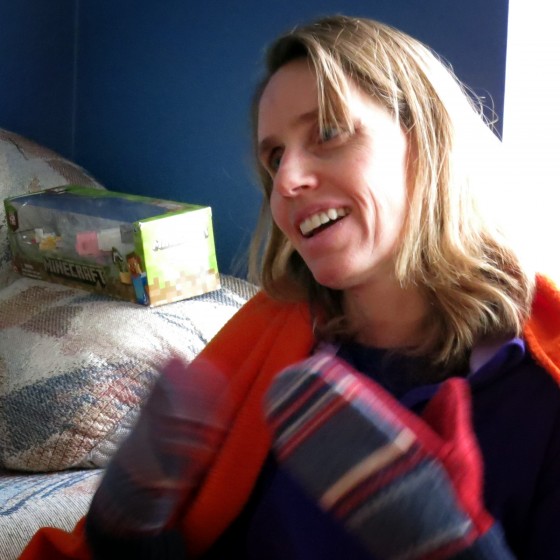 'Twas the year for toilet seats. Back in 1995, for our first Christmas together, Laralee gave me a toilet seat wrapped in a box that was probably 4x4x5 feet. She'd taken it home from a white-elephant party a few days earlier and thought my apartment could use a nicer seat. Well, this year I decided to return the favor because there are some seats in our house that are well-worn. I bought her a three-pack, thinking I was terribly clever, but she had the same idea and gave me one as well. Now we actually have too many toilet seats! I suppose one can be a spare in case of emergency.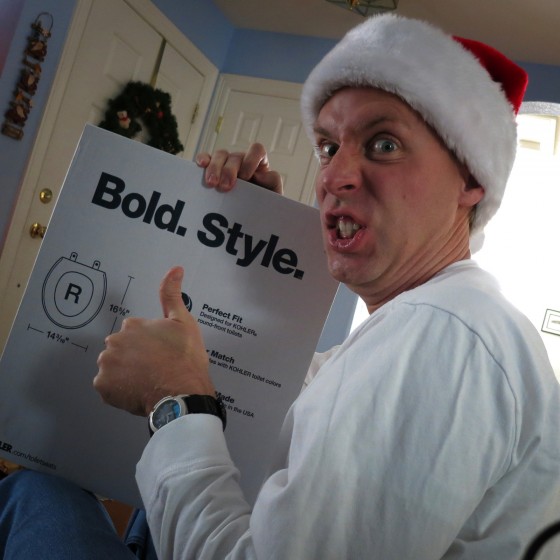 Alex ended up with a few practical gifts, like an SSD drive, an electric razor, and a computer (gaming) mouse. But he was pretty happy about them.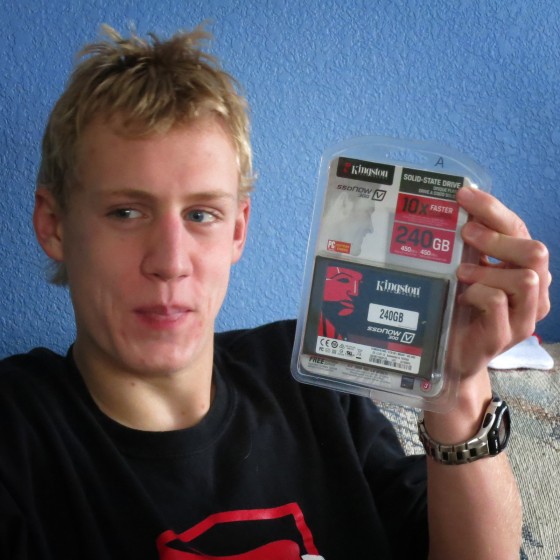 Zack scored a bunch of toys, of course, and was thrilled.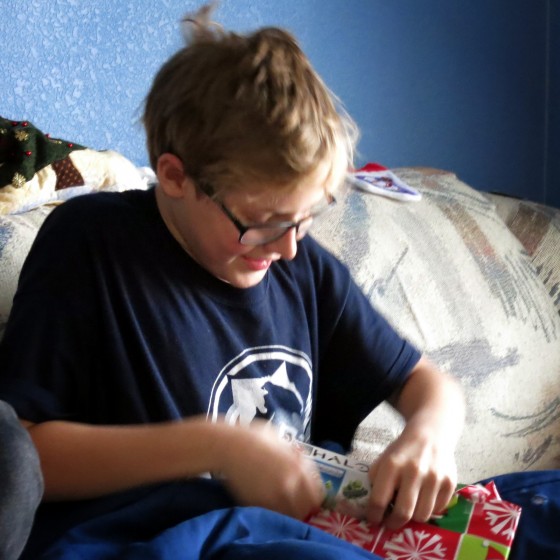 After the dust settled and the wrapping paper cleared away, Laralee settled in for her usual pastime: playing Hay Day. Gotta keep those chickens fed!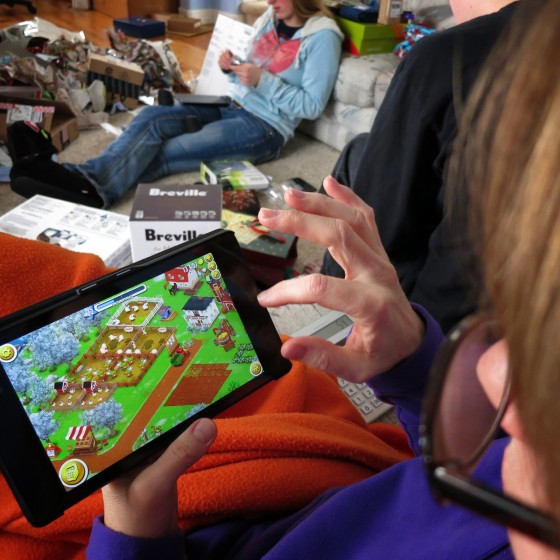 The boys have left to play with friends, so I guess that means it's time for me to crack out my new Dominion expansion game and play with Kyra. Woo hoo!