Well, Alex did it! Graduation was last Saturday.
It's been raining pretty much all month, so the morning started out pretty threatening. The skies were completely overcast, it was chilly, and there was a slight drizzle. The school had a Plan B to have the graduation ceremony indoors, but no one really wanted to do that, so they braved the weather and made the call to go outdoors.
Here's Alex heading past the choir and band to take his seat: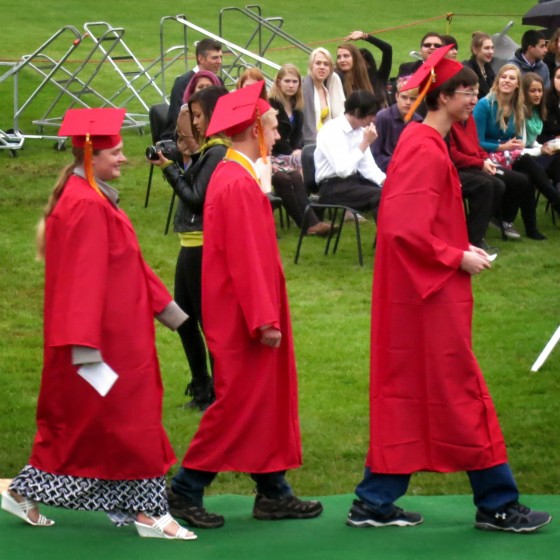 Here's what the overall area looked like… notice the looming grey skies.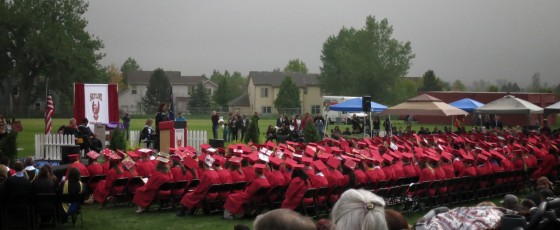 Miraculously, the sun came out for a while, and eventually the clouds dissipated a bit. The drizzle stopped and it was actually quite nice– not too hot, but not too cold either.
I couldn't get a good shot of Alex receiving his diploma from the principal, but here he is heading offstage, diploma in hand: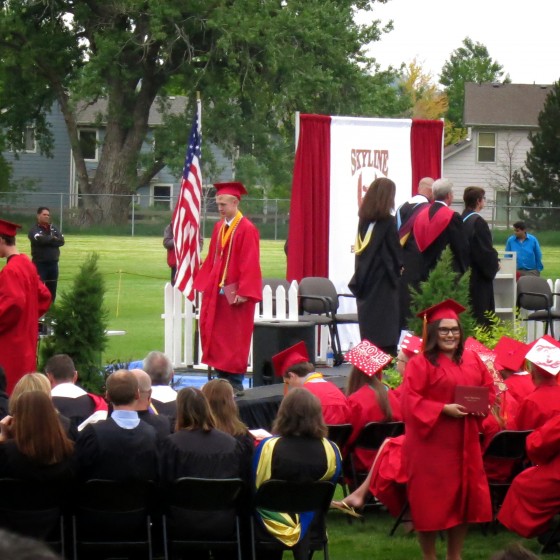 Afterward, he was a pretty happy guy. It was really nice that mom and dad could come out to support him.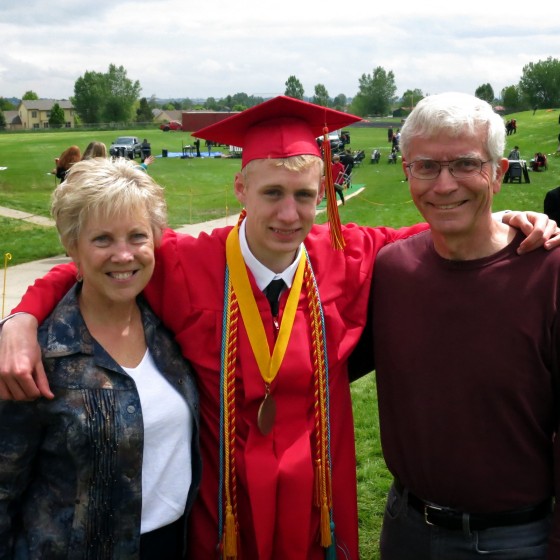 He was pretty decked-out. The large medallion is for "co-valedictorian"… I'd never heard of that, but there were around 30 seniors who finished high school with a GPA of 4.0 or higher, and they were all counted as co-valedictorians. The teal cords are for his STEM degree– all of the tough math and engineering courses paid off. The gold cords are for National Honor Society. And the red-and-gold cords are for completing the honors program, which included a lot of honors-level classes, extracurricular activities, and community service hours. Impressive.
And here are the proud parents: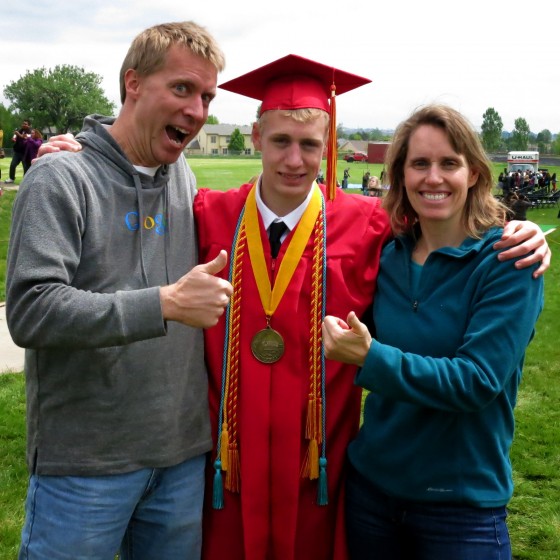 One down, two to go…