Last week I was up in the North Cascades of Washington for Thom and Katie's wedding. It was an amazing trip. The ceremony took place beside Perfection Lake (aptly named), which was about twelve miles into the backcountry, in an area called the Enchantments. Thom and I had been to the Enchantments many years before, although via a different route.
The weather was absolutely stunning– every day was clear and sunny, not at all what you'd expect from late September and early October in Washington! The larch trees were turning color, peppering the landscape with their yellow needles.
I managed to take a few good shots on the way up the trail: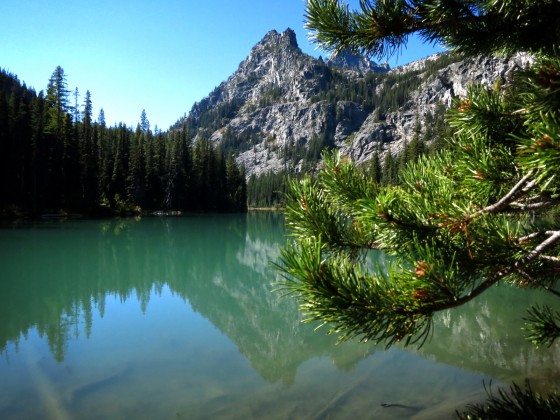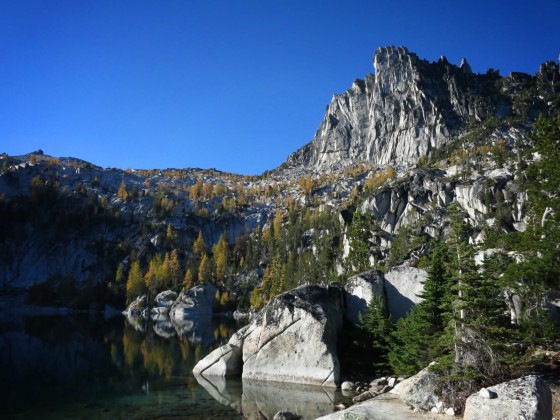 Here's some detail of a larch. The needles are surprisingly soft, not at all like pine needles.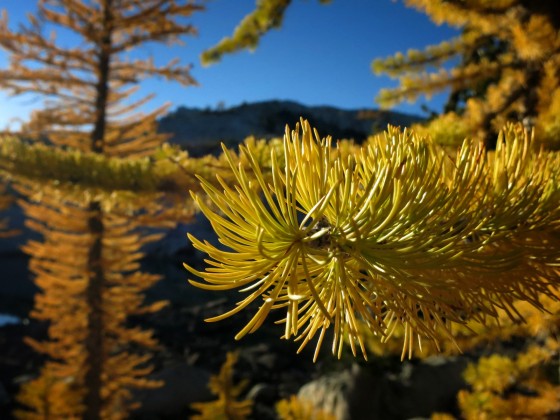 And here are the views from our camp site, looking first to the north and then the south: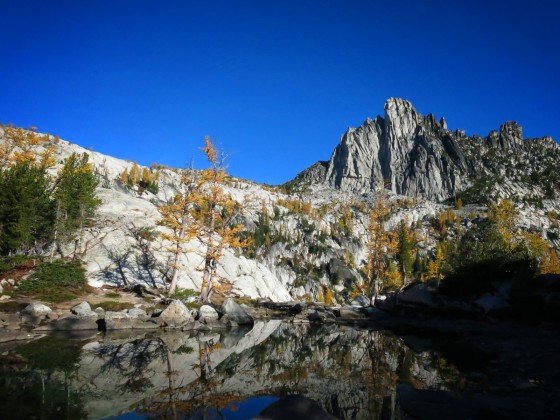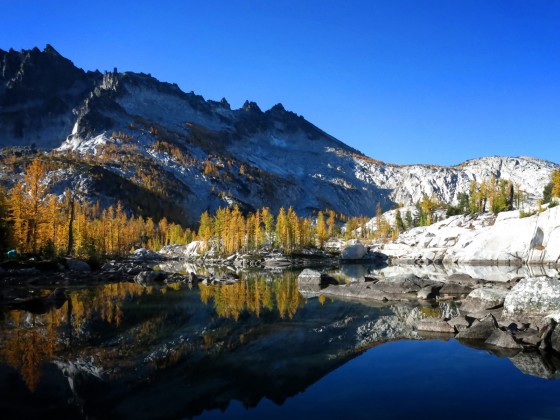 Yes, the water was really that calm and the sky was really that blue.
Here's a fun shot of an old tree: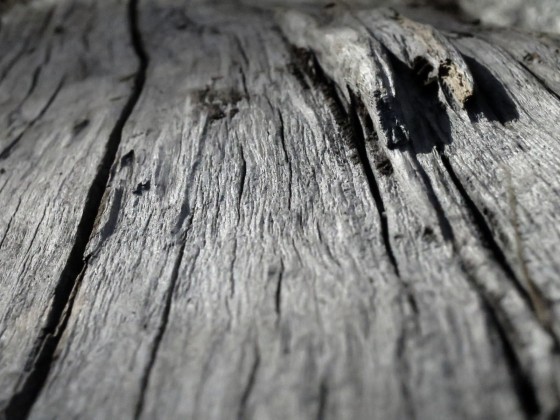 The new bride and groom enjoyed their stay in a lovely honeymoon suite, which I decorated with the help of the maid of honor: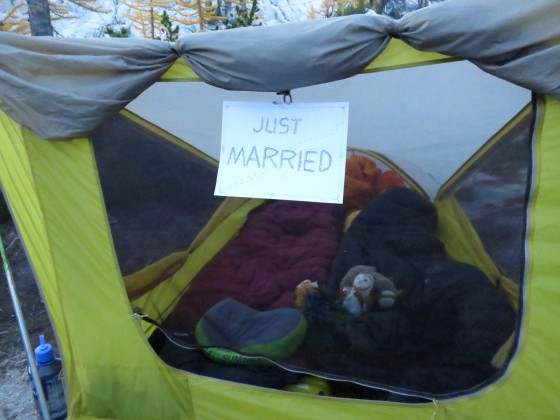 The day after the wedding, we hiked around an area called the Upper Basin, which was much more rocky and sparse. Even though it was the first of October, the weather continued to be amazing– we were hiking in shorts and t-shirts. I took the opportunity to wander barefoot a little during our lunch break.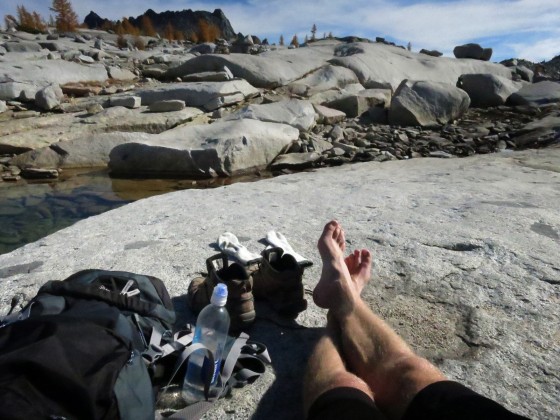 Finally, here's a shot of dusk over Perfection Lake as we were returning from our "play day":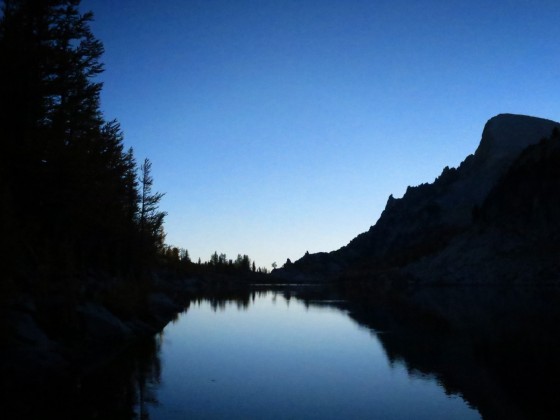 Unfortunately I messed up some setting on my camera, so about 200 of my photos from the last few days of the trip ended up being grainy and blurry. It's a shame, because after this trip I've decided the Enchantments are definitely one of the top ten most beautiful places I've visited. They were truly stunning.
According to my math, we covered about thirty-two miles in four days, crisscrossing the wilderness. Because camping permits are very restricted in the area, there were hardly any other people around at all. It felt like we had the run of the place.
I'm so happy for Thom and Katie, and wish them the very best as they begin their life together.