Last summer we had a great time taking a road trip out to Utah, Nevada, and California. It was the first time we'd gone on a trip like that with friends, and it proved to be such fun that we decided to do it again this year. We invited Kurt and Megan, as well as Jason and Jerilyn, and all decided that Steamboat Springs would be a good destination. Most of them didn't want to do something quite as epic as we'd done last year, so staying in Colorado was a good compromise.
We drove up there on Thursday; normally it's about three and a half hours on the road but some construction projects delayed us quite a bit and it ended up being more like four hours. But we made it and checked into our fancy big condo– since Steamboat is a ski resort, there are tons of fancy big condos scattered around the base of the mountain. There were fifteen of us in all, and it had plenty of space for everyone. We arrived first and claimed the big master bedroom (hah!), leaving the other bedrooms for the two other couples and their gaggle of kids. Kyra and Zack grabbed couches so they didn't have to share bunks with the younger kids.
On Friday we decided to take a hike to a couple of waterfalls called Lower Fish Creek Falls and (wait for it) Upper Fish Creek Falls. The lower falls were about a quarter-mile from the parking lot, and they were pretty cool: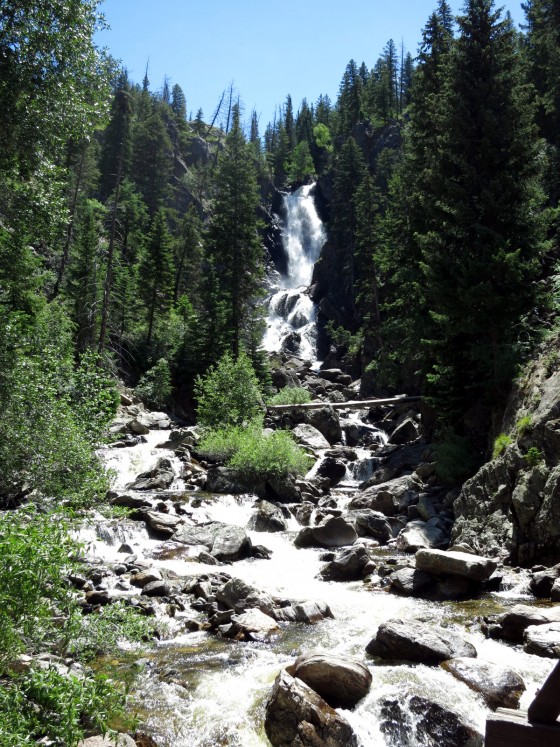 We wanted to press on to the upper falls, although they were two and a half miles uphill. But heck, these are kids; they should have boundless energy, right? Well, as we continued to climb, the day warmed up and the sun was beating down on the trail for much of the way. The complaints started mounting. We found a nice shady lunch spot on the side of the trail and stopped to eat, which did wonders for everyone's attitudes. A particularly brave chipmunk kept coming up to us, obviously looking for food. He actually climbed on Laralee's leg! The kids thought it was a riot, and Zack (being Zack) tricked him into climbing into his backpack. The chipmunk realized what was going on and popped out, then ran off.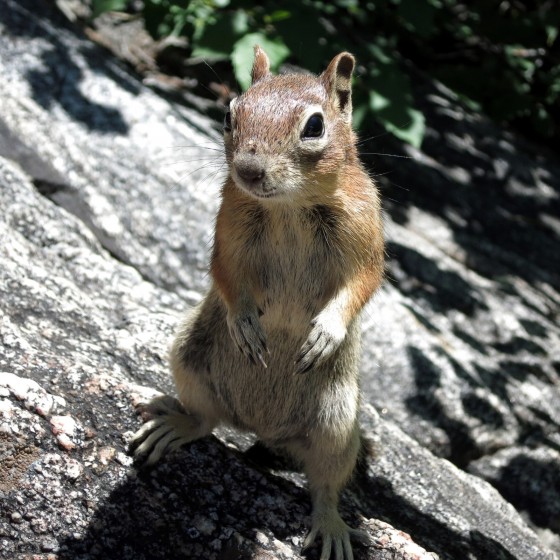 Personally, I thought the hike was relatively easy, and enjoyed taking some photos along the way.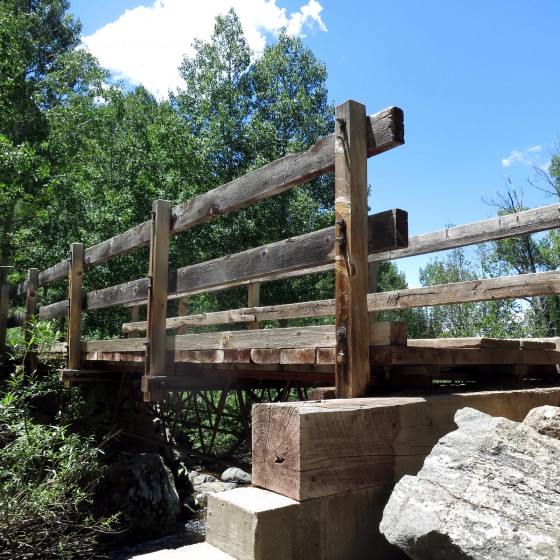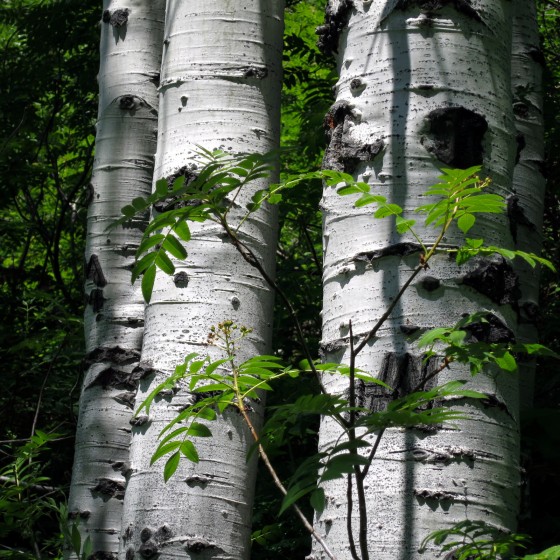 A few people coming down the trail told us we were close to the upper falls– maybe 20 minutes of hiking to go. Of course, at the pace we were going (the youngest kid was four) that was more like 30 minutes. We were able to convince the tired kids to continue the climb. Sure enough, within about half an hour we found the falls. Suddenly everyone's fatigue was forgotten, and we all took off our shoes and jumped in the water, climbed on the rocks, and generally had a great time.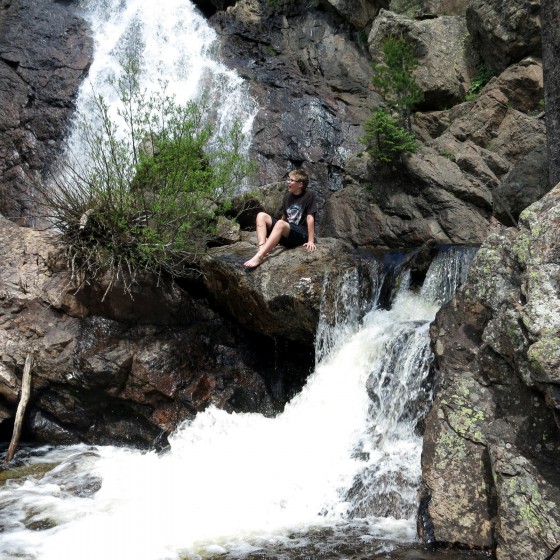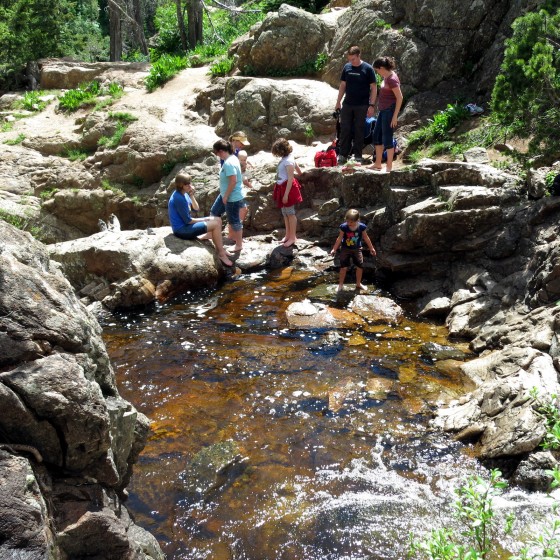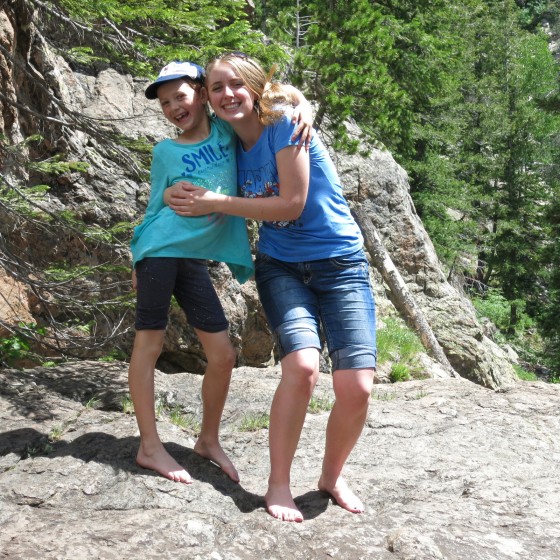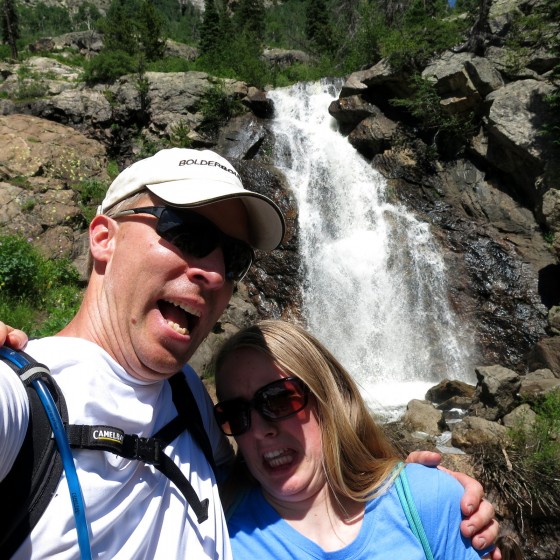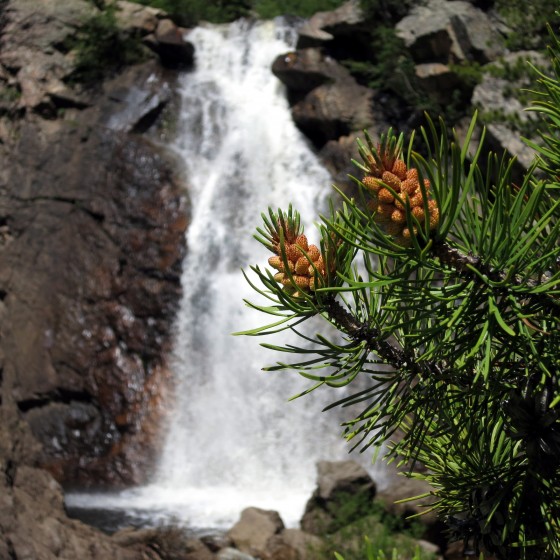 After a while we had to head back down, so we gathered our shoes and started the long hike. I ended up carrying a couple of the younger girls on my shoulders most of the way because they were pretty tired (understandably so). When we arrived at the cars, everyone was pretty beat. But still, we all agreed it was a great trail.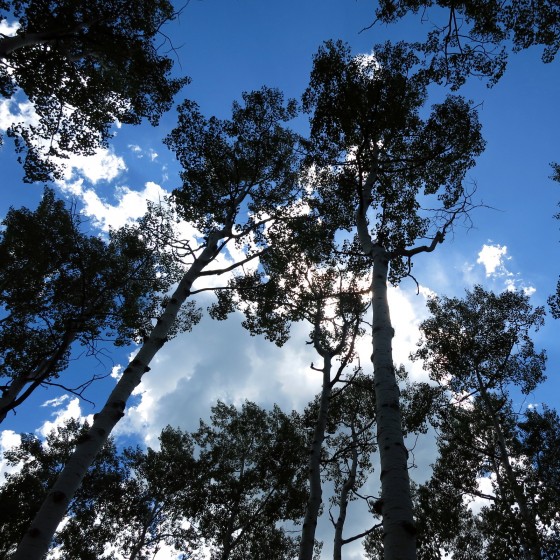 Saturday we set our alarms for 5:30am and woke up to catch a 6am shuttle to the "balloon rodeo", a big annual event in Steamboat that starts with a hot-air balloon launch at sunrise and then a day of festivals, food, and parties. Just before the sun peeked over the mountains, it was fun to see mist on a nearby lake from the cool air.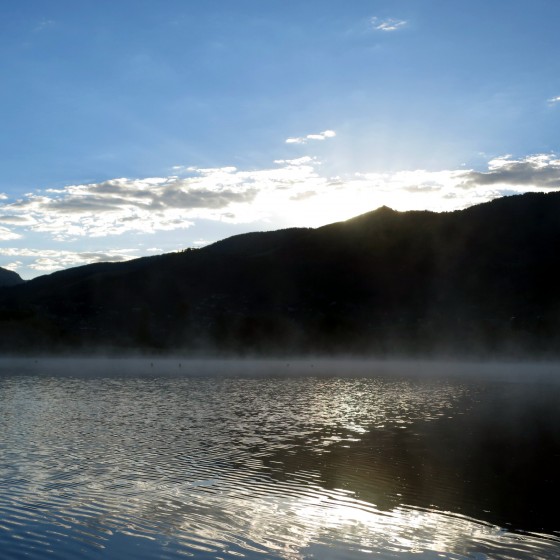 The early hour didn't prevent Zack from being a ham, though.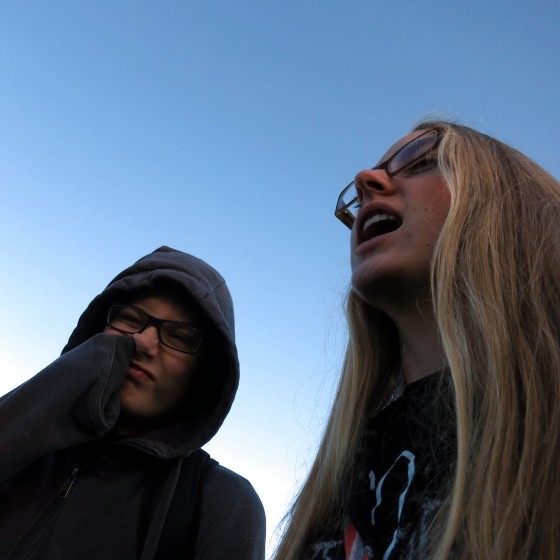 The first two balloons that were inflated and took off had the American and Colorado flags, respectively. We stood for the national anthem, and then they floated overhead and touched down on the lake just as the sun came up. Nice.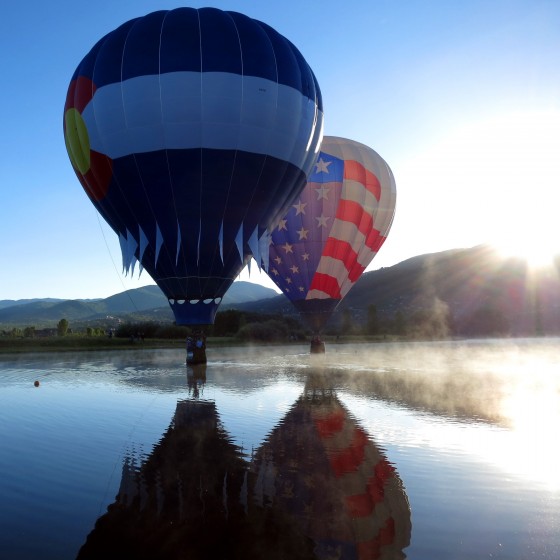 As we watched for an hour or more, there were probably twenty other balloons that took off and coasted overhead. Almost all of them attempted to touch the water– apparently it's a tricky maneuver, so there's some measure of pride involved for the balloonists. It makes for a nice photo-op, though.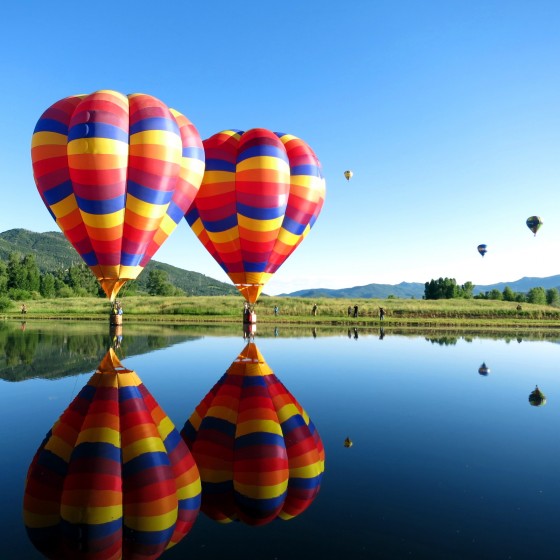 A few more shots: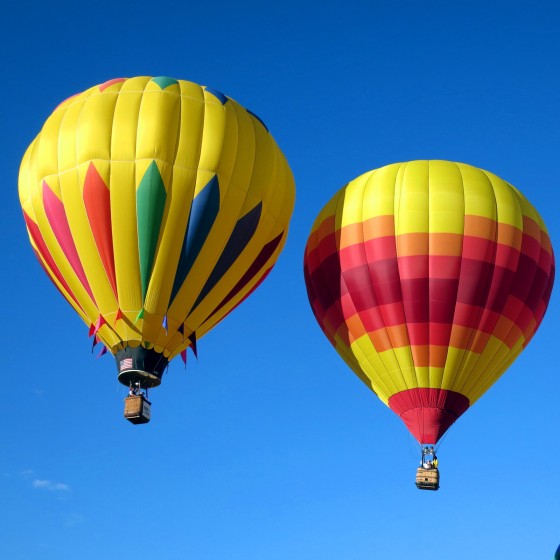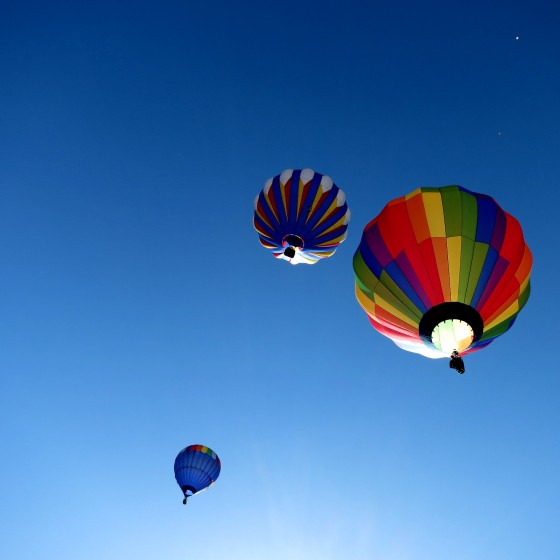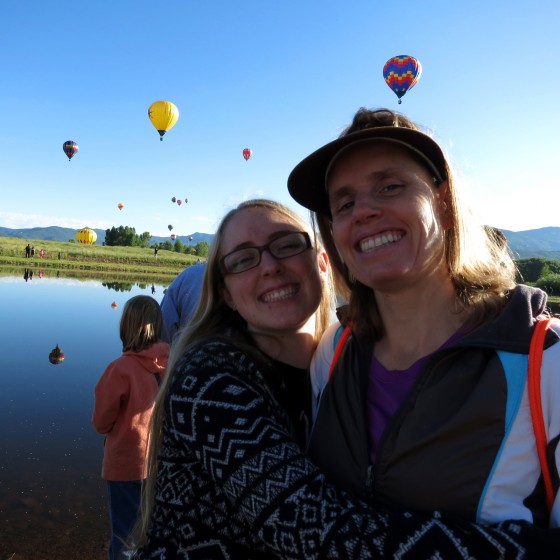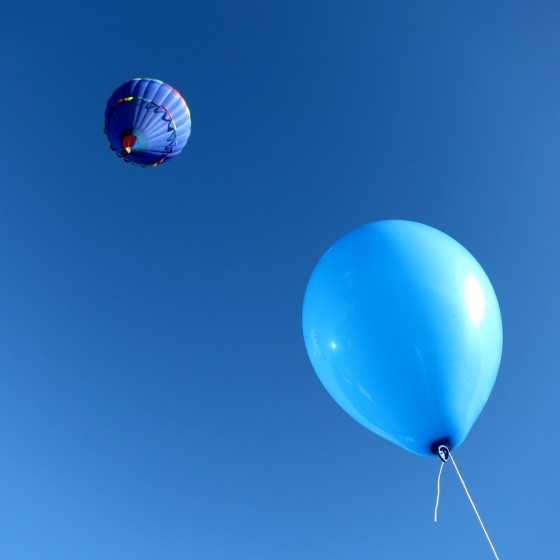 Then there was the woman who was dressed as a horse: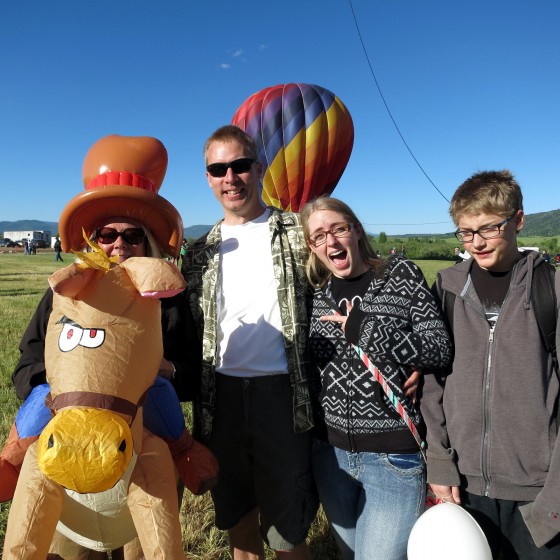 After the last balloons had coasted overhead and scattered over the town (the wind was light and unpredictable, apparently) we headed back to the condo. That afternoon about half of us decided to rent some inner tubes and coast down the river, which was a blast. The other half rode an alpine slide down the mountain. We had dinner at a nice Italian place in town, where Kurt found a hundred-dollar bill under his chair– better than a coupon!
It was a nice evening so we stopped in a few shops. One was the coolest rock and gem shop I've ever seen. Check out this mammoth quartz crystal:
Or an amethyst big enough for Zack to stick his head through: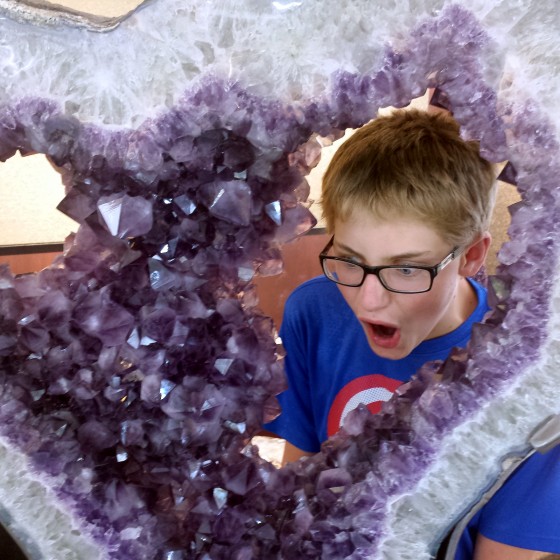 Everything was breathtaking. I glanced at a few price tags; the quartz crystal above was $12,000. There was a flat rock, probably four by four feet, with a palm fossil and some fish, for $45,000. But the most expensive rock I could find was a massive fully-intact ichthyosaur fossil which was about six feet long. It cost a staggering $195,000. I guess if you have a multi-million-dollar ski house on the hill in Steamboat, you can afford wall hangings that cost more than a suburban house.
We also stopped in at a t-shirt shop that had some sweet hats.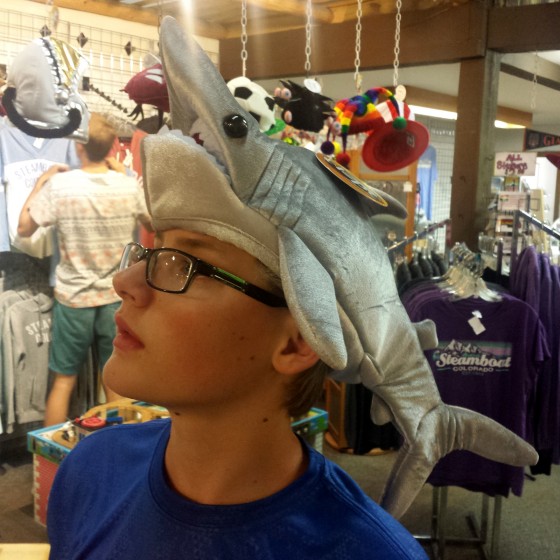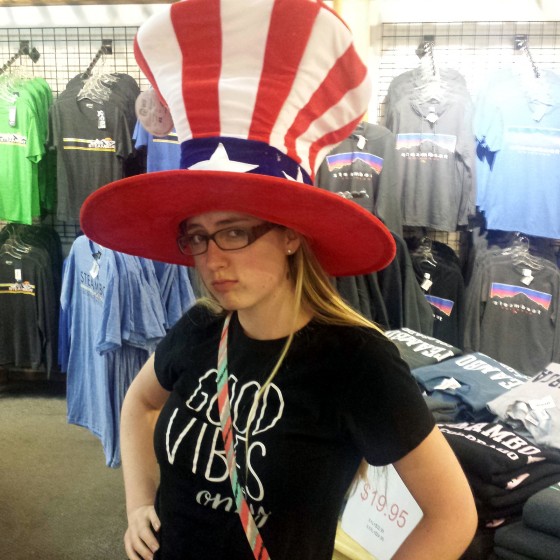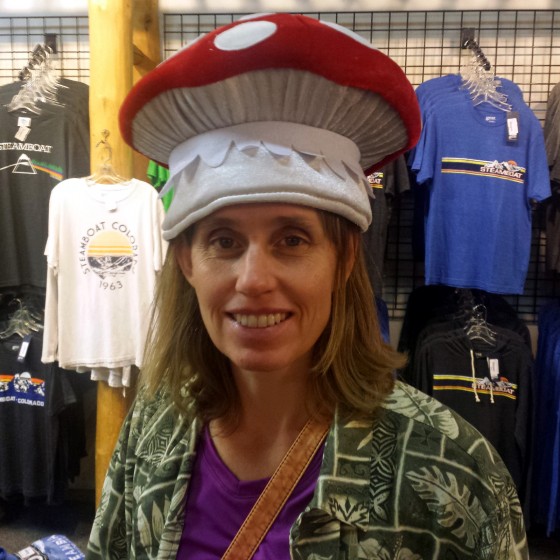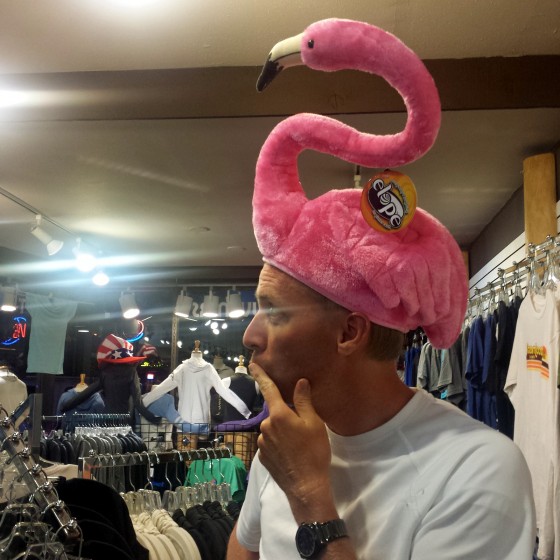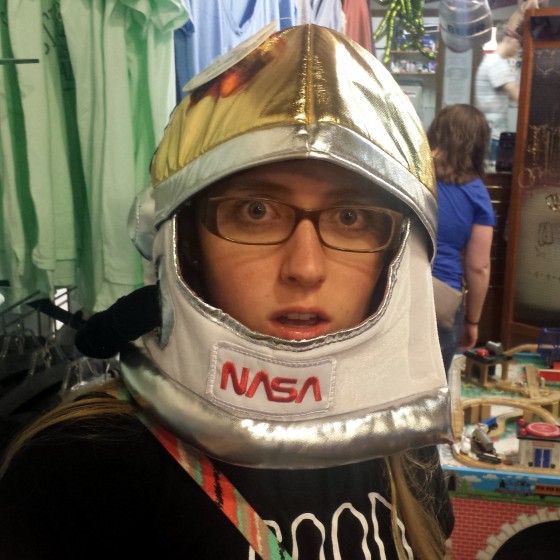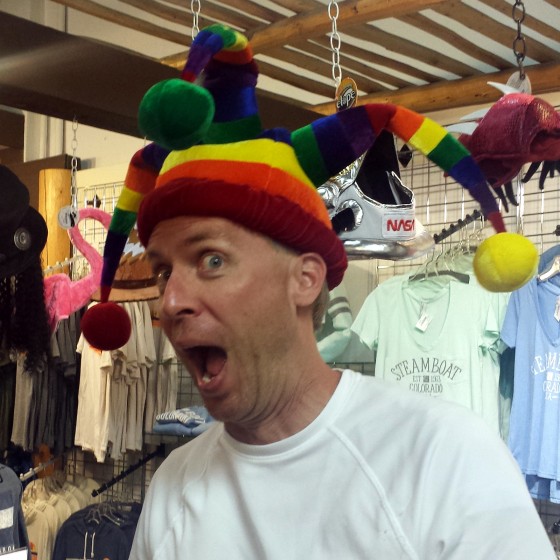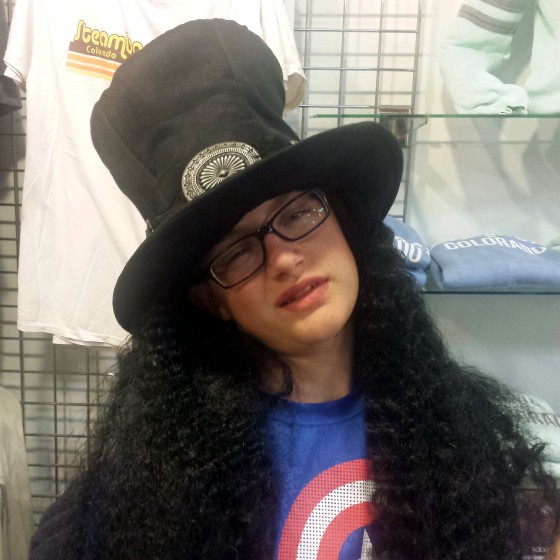 On Sunday morning we stopped in for church at the local chapel (just a couple of blocks from our condo) and then headed back home. We took a much more scenic route across the northern part of the state, avoiding all of the construction.
All in all, it was a fabulous trip, and hopefully the start of an annual tradition (now that we've done it twice with the same friends).