This weekend we headed up to Steamboat Springs with the same crazy friends from two years ago. The only difference was a profound lack of Kyra.
We stayed in a magnificent ski cabin right next to the main gondola, although ski resorts look radically different in the summer compared with the winter. It was a great location, and we were able to bum around town, enjoy the activities, and see the sights.
We played an 18-hold miniature golf course. Zaque picked out the shortest club available, and kept referring to it as his "thunder stick".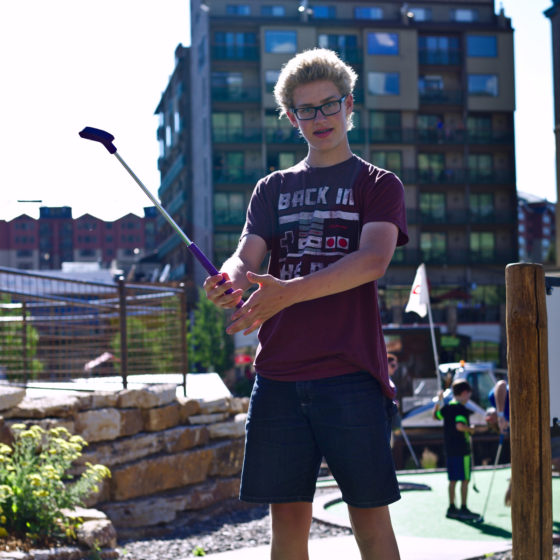 Laralee crushed us in the front nine.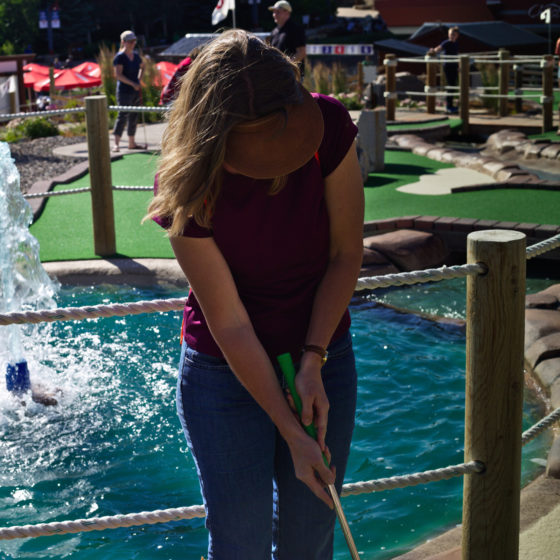 Here's my sweet purple golf ball, all lined up to hit par 2.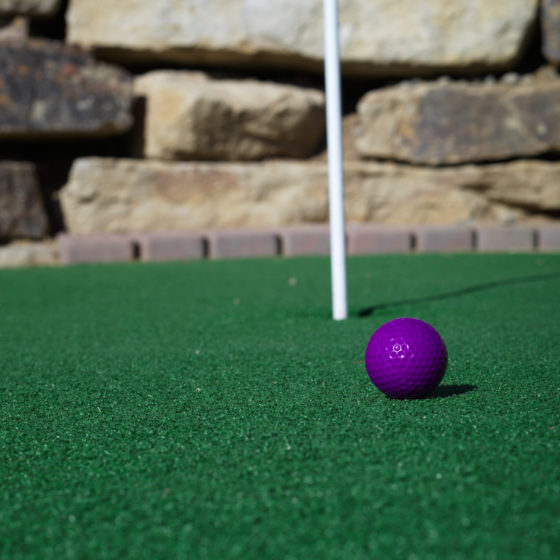 Before we started, Zaque and I agreed that the loser between the two of us would owe the winner "a favor". I'm not quite sure what that meant, but I figured I could have him do chores or something when it wasn't technically his turn. We seesawed back and forth through the entire game, but when all was said and done, the scorecard said:
Jeff – 56
Zaque – 57
Laralee – 57
Par was something like 44, but we didn't pay attention to that. It was a nice tight game, and now I get a favor!
On Saturday morning, we got up before dawn to hit the annual Balloon Rodeo. It didn't disappoint. I snuck in a few artistic shots before the balloons launched. We were standing beside a lake, and the chill air of the early morning formed a beautiful mist on the water.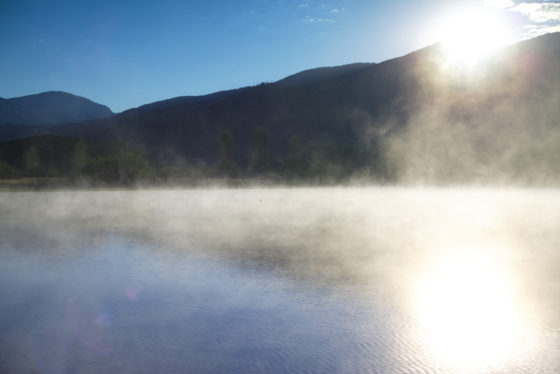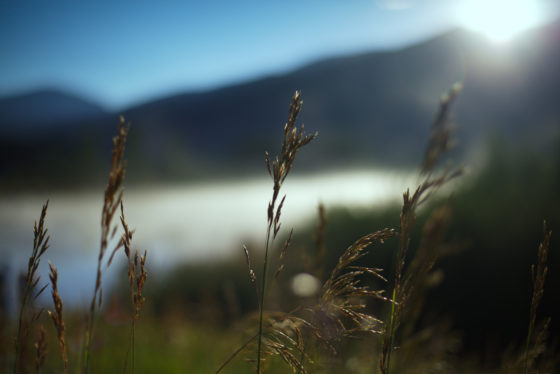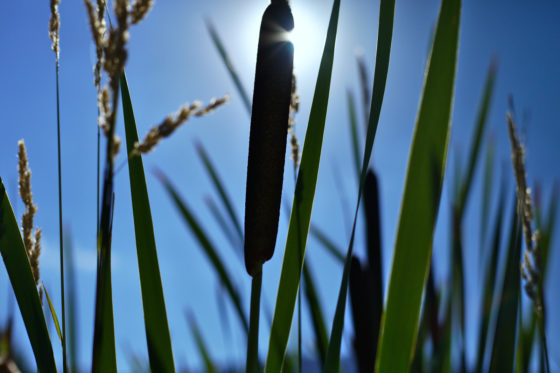 As the sun peeked over the mountains, the balloons inflated and slowly took to the air. Not surprisingly, I ended up with roughly a hundred photos of them, most of which look pretty much the same. I like all the bright colors of hot-air balloons.
Viva la Colorado!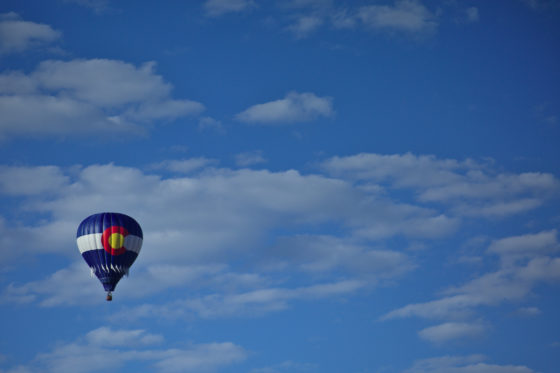 The crowd was pretty big– not surprising, since it was a beautiful summer morning.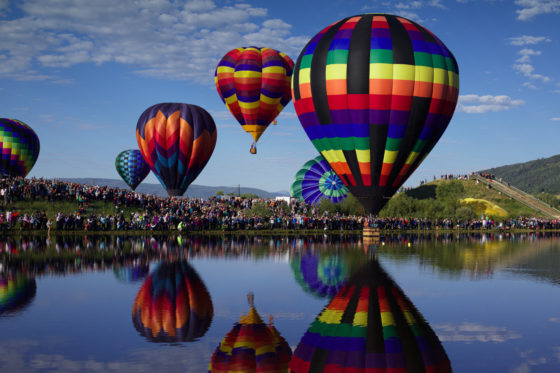 Here's a lot of color.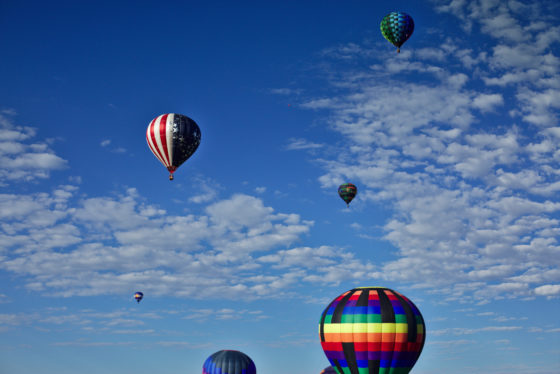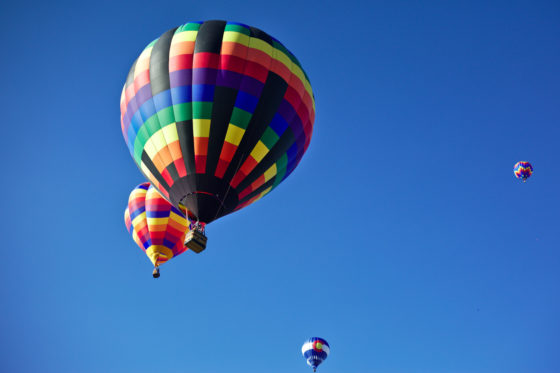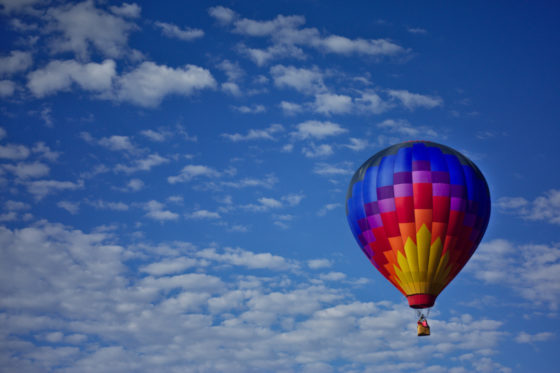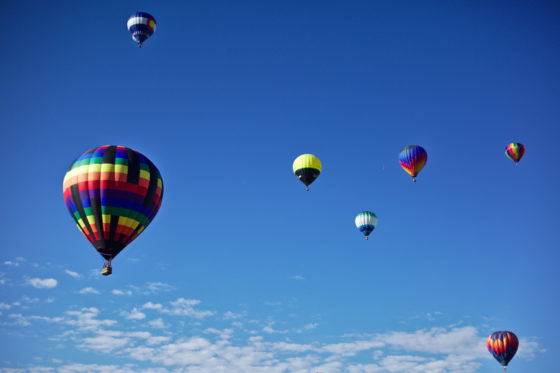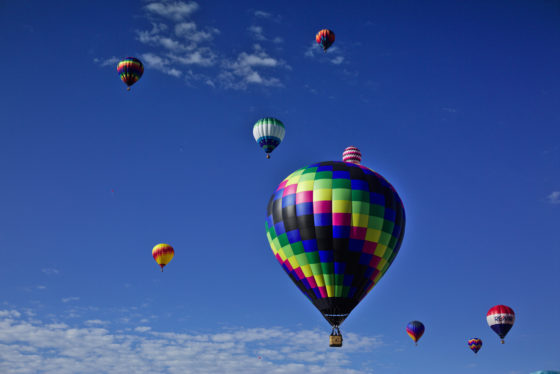 That night, the balloonists set up at the base of the ski area for a "balloon glow" event. Unfortunately it was a little breezy, which prevented them from inflating the balloons (they didn't intend to fly– they were just going to illuminate them on the ground). Instead, they set up the baskets and flared the jets for about half an hour, even allowing spectators to control the flames.
Laralee and I both liked this shot, where the flame looks a bit like a seahorse: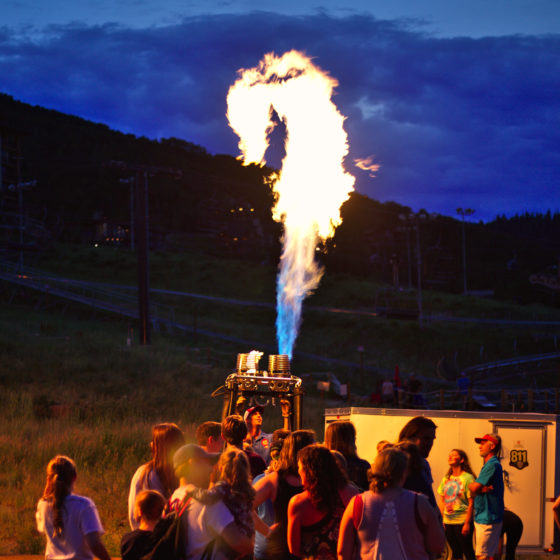 Yep, it was a great time with great friends, as always.