Well, summer is officially over. The kids are back in school, and the summer ultimate league concluded today with the annual tournament.
My team didn't do so well this season– we won two games. There were quite a few beginners, and although we had a good time together, we were overpowered by more experienced teams. In the end, though, I think everyone had fun, which is the most important thing. (Although if I'm being honest, winning is also fun.)
Of course before every game, and after each halftime, we all huddle together to talk strategy and then break up with a cheer of some kind. For reasons I don't fully understand, in the latter half of the season we started doing a cheer that went like this:
1) Everyone yell "SPORTS!"
2) Everyone throw their hand up while jumping and spinning around.
Here it is in action: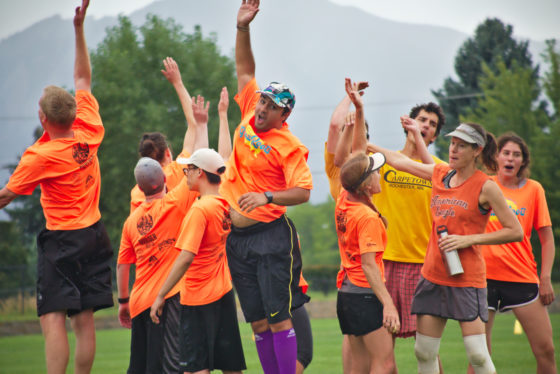 Then there's the D Trophy, which is an important part of every game because whoever made the most defensive plays "wins" the D Board. Once again, I had Kyle on my team and he crafted a 3D-printed D Trophy with our team name on the bottom. At the tournament, the player with the most D's takes home the trophy as a keepsake. Well, Julie and I tied with four plays apiece today, so we shared the trophy.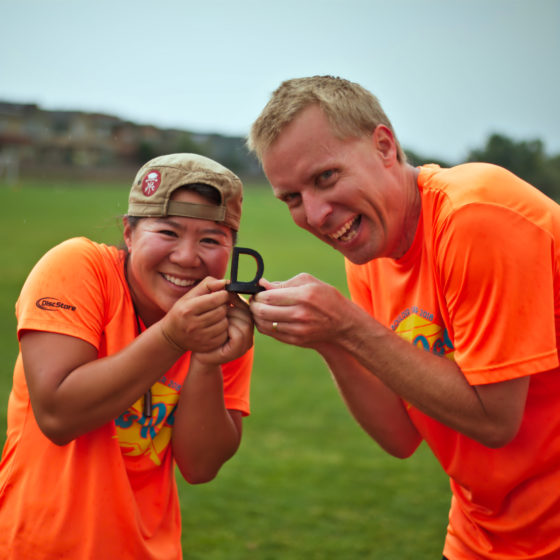 (In the end, I let her take it home because she was jokingly upset she didn't win it a couple of seasons ago.)
So, all in all, it was another fun summer season– my eighteenth year in the GRU league. Thanks, guys!