My friend Kyle just returned from his mission to Brazil. I talked to him on Sunday to welcome him home, and then he left town Tuesday to live in Utah for a while before returning to school at BYU.
I was surprised to get a text message Tuesday night with this photo: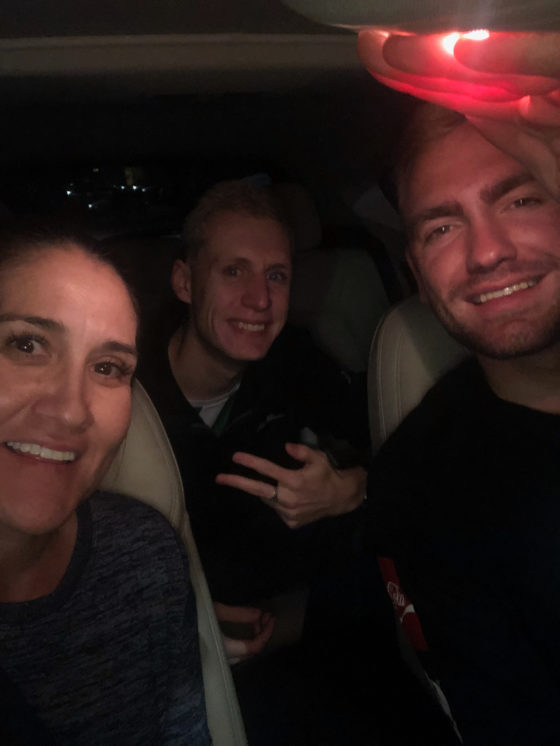 That's Kyle on the right. And of course that's Alex in the back seat.
Apparently Kyle and his mom, Rocio (on the left) were driving on the streets of Provo, Utah in the dark and saw Alex on the street corner. They shouted at him, he jumped in the car, and they drove around for a while reminiscing. The two guys haven't seen each other in over three years, because Alex is a year older and left on his mission before Kyle left for his. But I'm thrilled to see they caught up again. Small world!