Continuing the tradition of ghastly Christmas cards, I decided this year to do something completely different. Like the last four years, there was an added challenge of incorporating one of our kids who was away on a mission (Alex for two years, now Kyra for two). Without an opportunity for a "photo shoot", I turned to the Renaissance.

After a bit of searching, I found a painting by Charles le Brun that would work. It was a family portrait featuring an incredibly homely group, with the added bonus of Charles painting himself painting (note the creepy guy in the mirror on the left).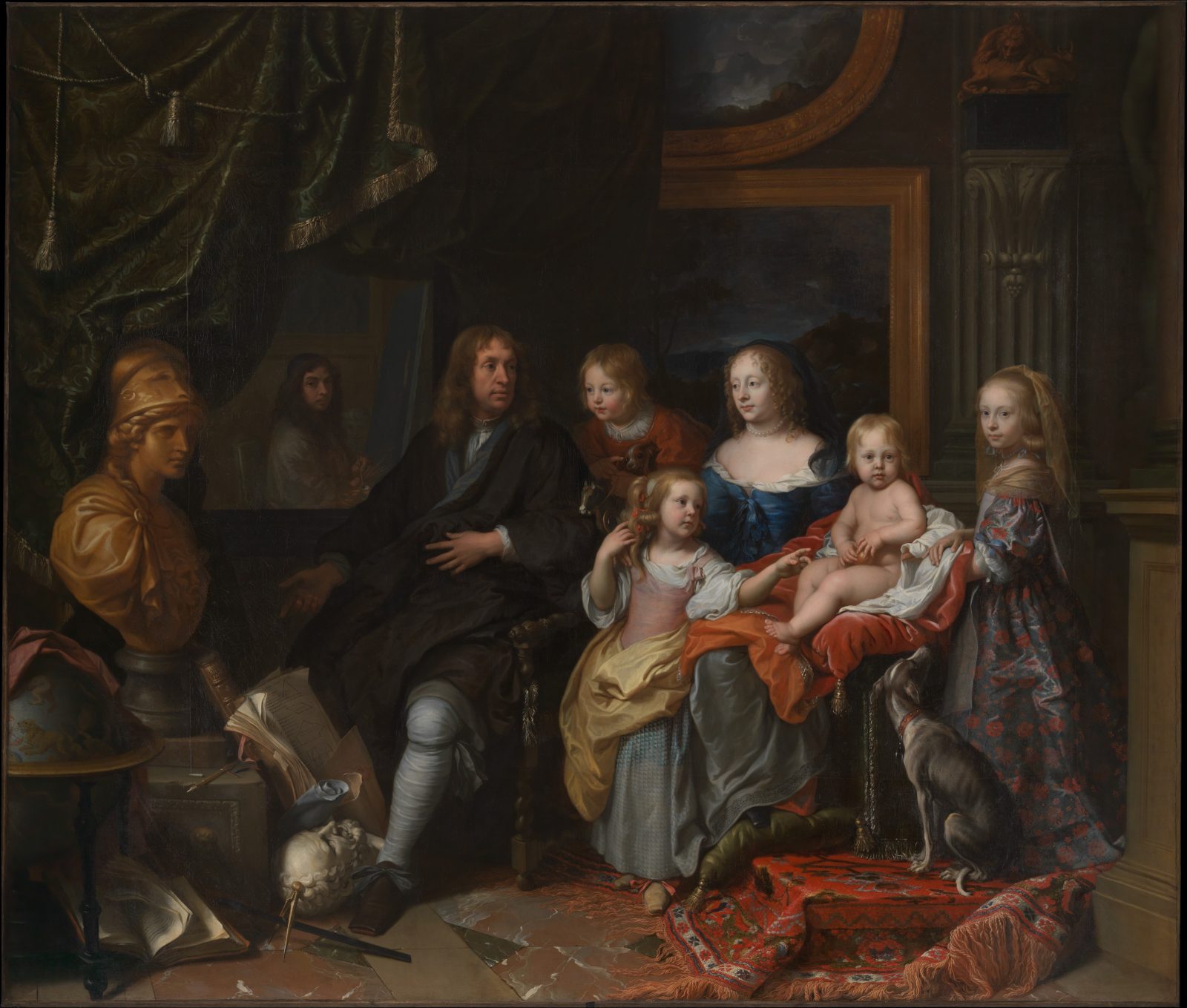 This particular guy had more kids than me, so I had to do some cropping. I was able to remove a daughter, Charles himself, a dog, the weird bust and globe, and the marble head on the floor. The result wasn't half bad: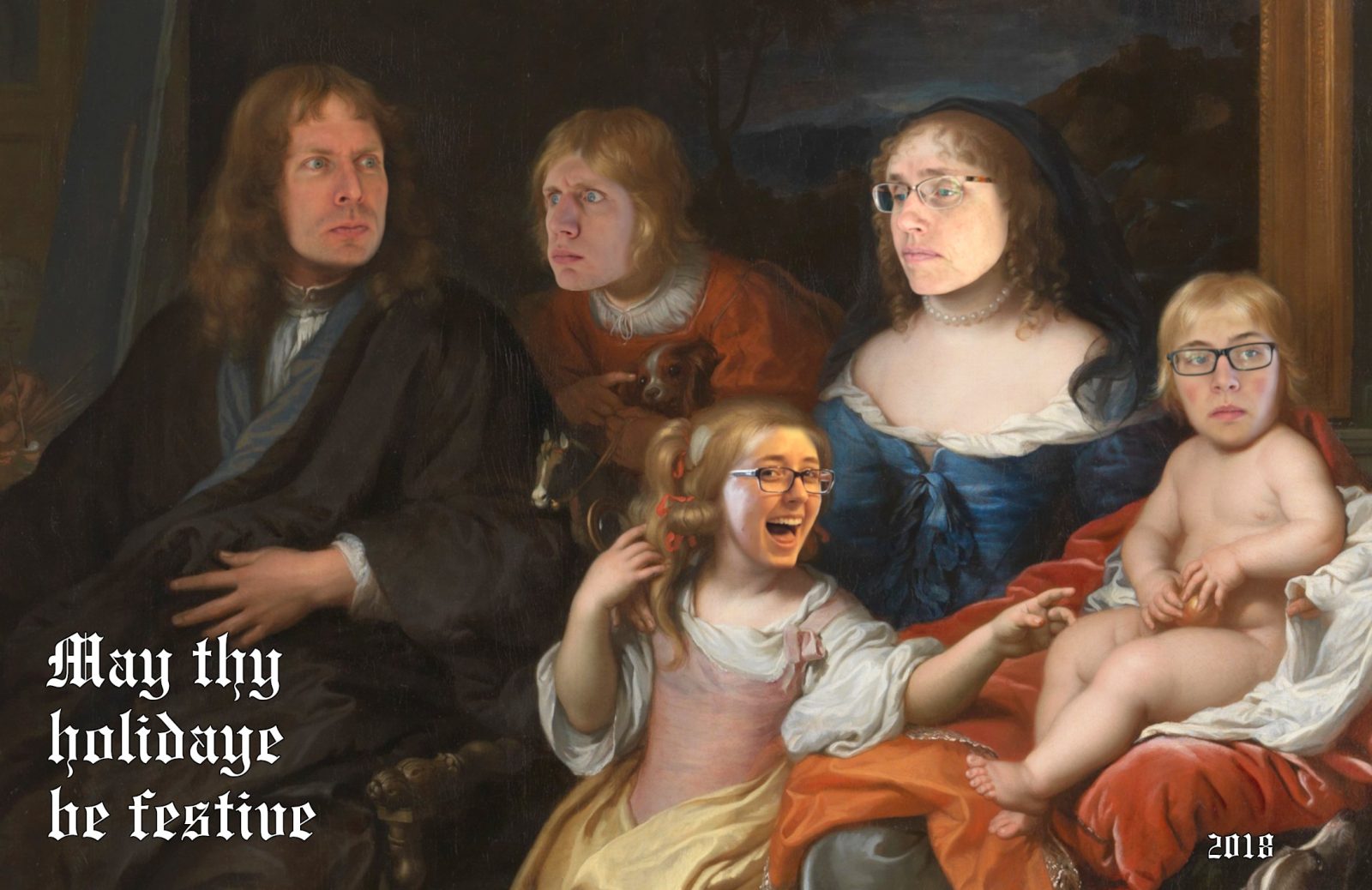 Laralee thinks "her" hair looks awful (it does), and Zaque was less than thrilled about being a chubby naked baby. But all the girls who saw the card remarked "You're so adorable!" which lessened the trauma a bit.

I had the cards printed on "premium textured" stock, thinking it might make it seem a little more like canvas. I'm not sure the effect was really there, but it was fun to hear what people thought of the card when they opened it.

For an added bonus, as part of a 25-day Christmas gift game with Kyra and her mission companion, we were asked to send a family photo. Naturally I couldn't resist printing this and framing it for her. Apparently her companion thinks our family is weird. Go figure!