Last night, Alex and I played in the Grass Roots INdoor Charity Hat Tournament, also known as GRINCH. There were 90 people on eight teams, and even though our team didn't go to the championships, we had a good time.

Laralee came along to watch, and took some pictures with my camera. Since I don't have a high-speed zoom lens, and the action is usually pretty far from the sidelines, the photos tend to come out a bit blurry or grainy. Still, she managed to capture a few good ones of me and Alex.

It's clear from these nice shots of Alex and me scoring in separate games that we have the same form in our catches: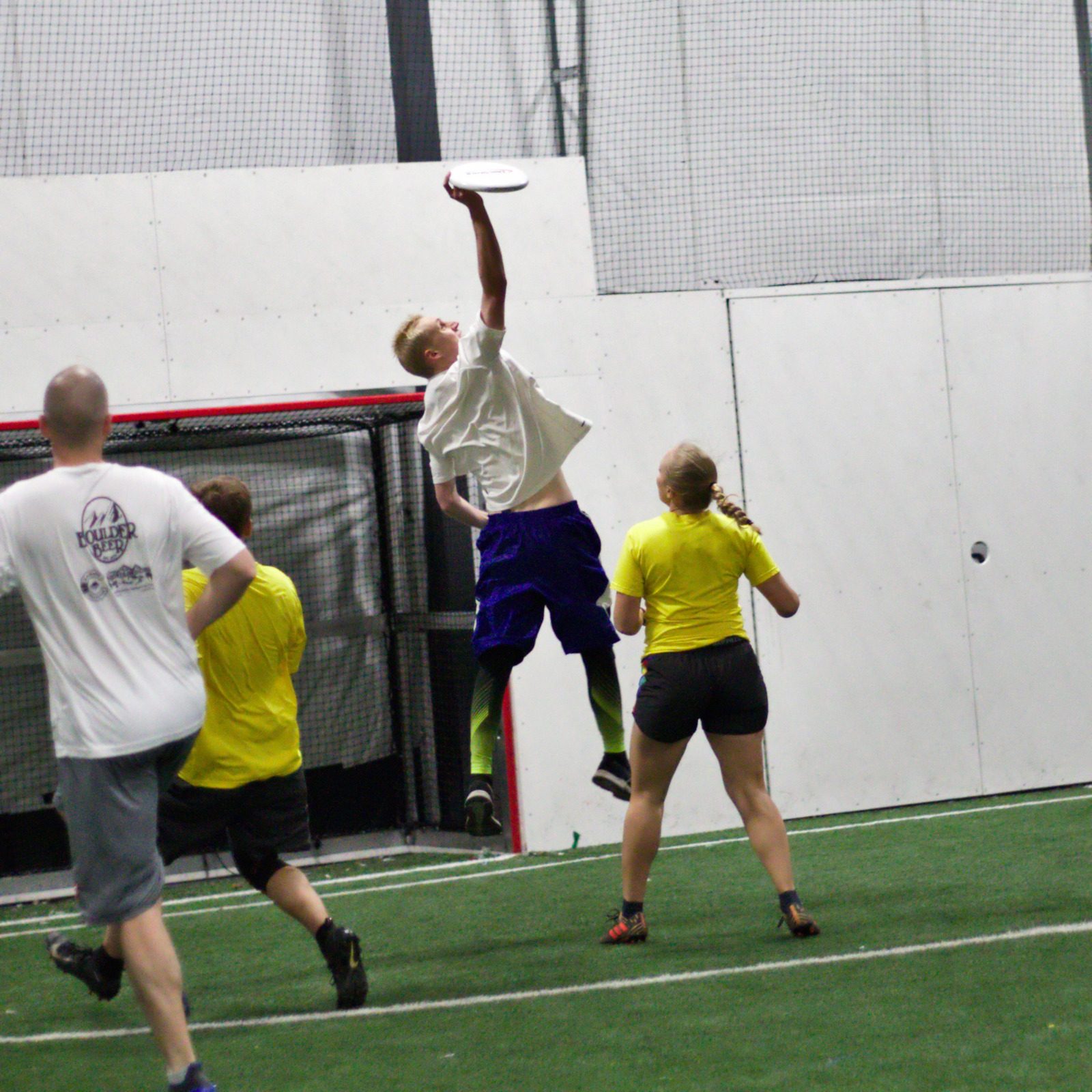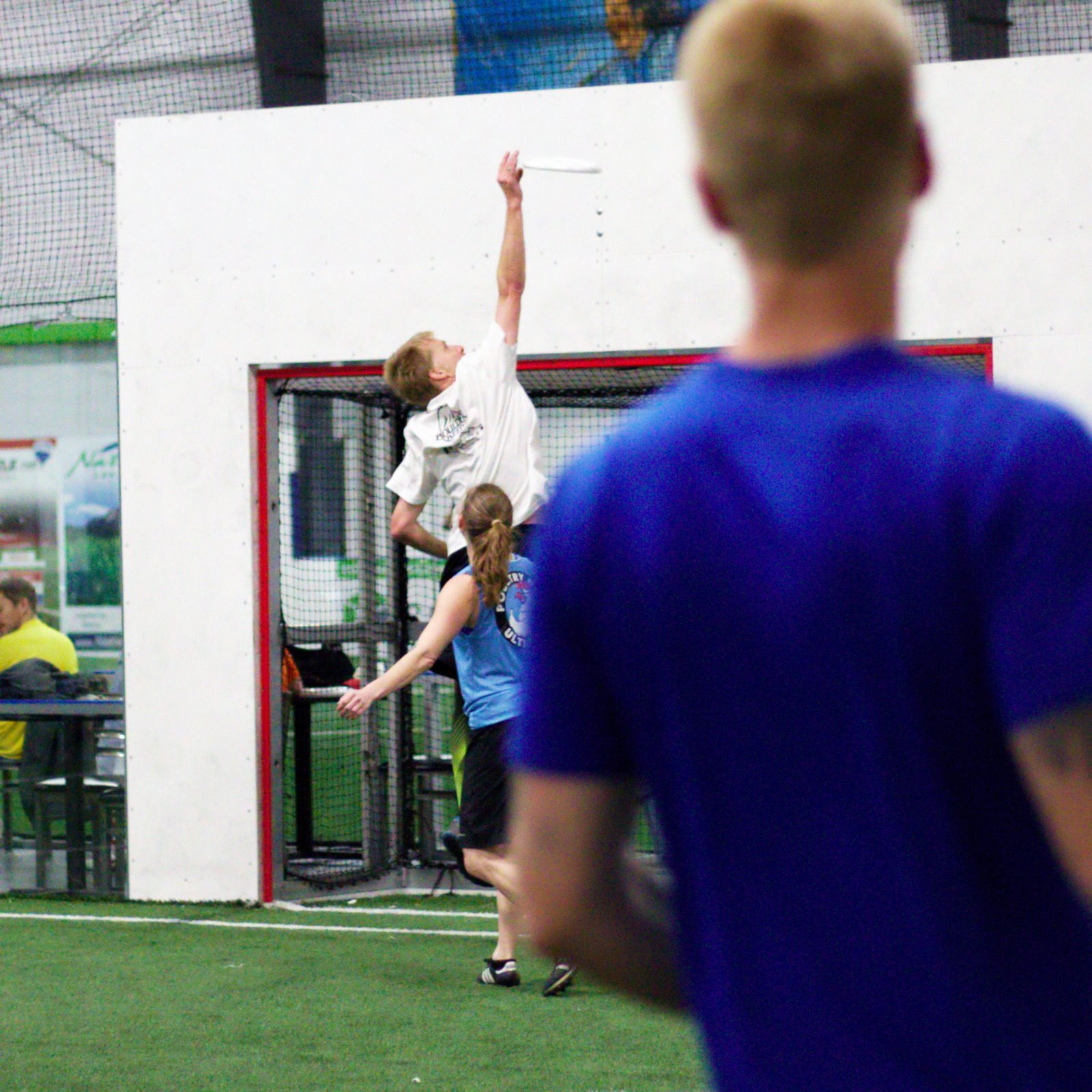 Here's another one of Alex scoring without all the drama of a big leap: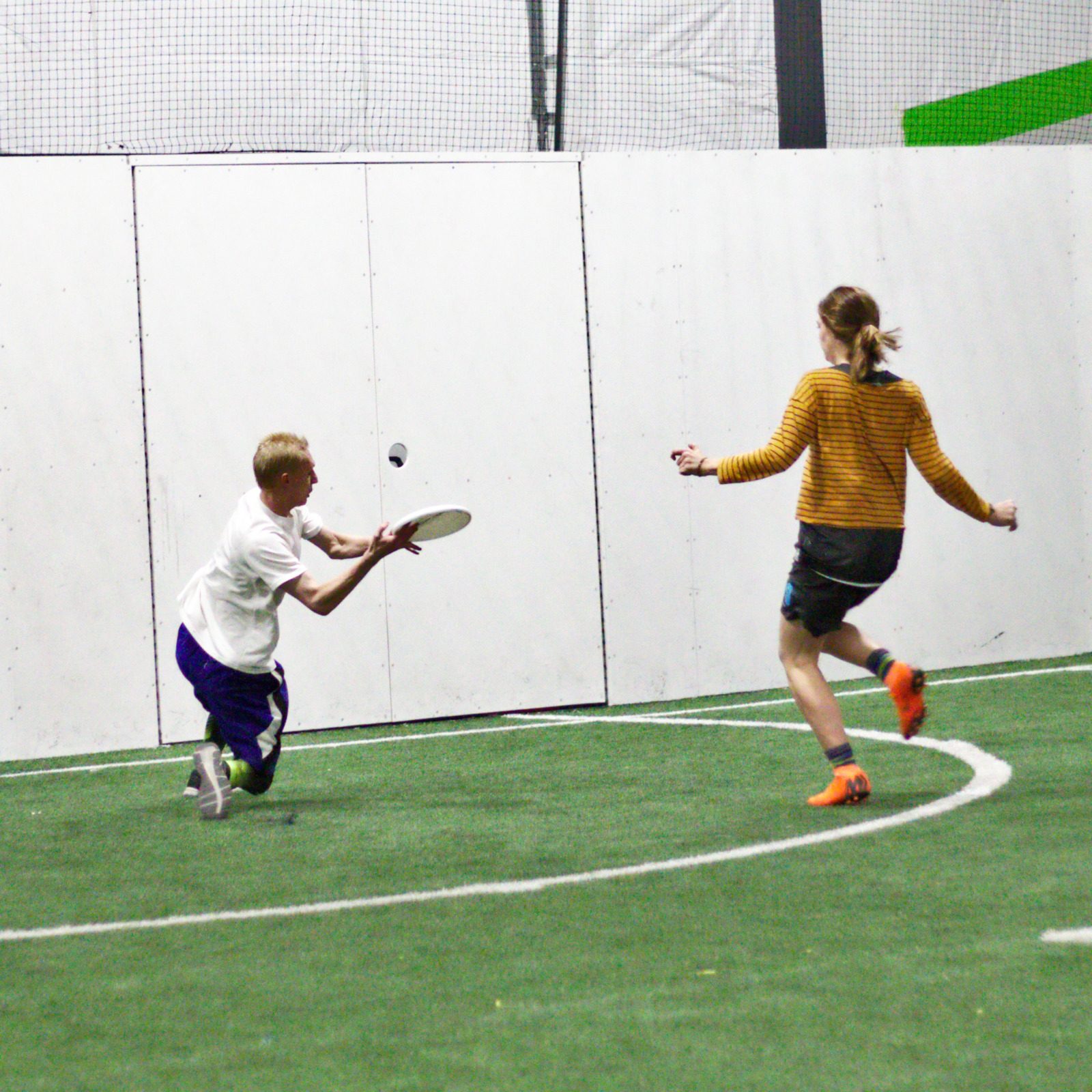 And I'm reaching above Rhonda a second time: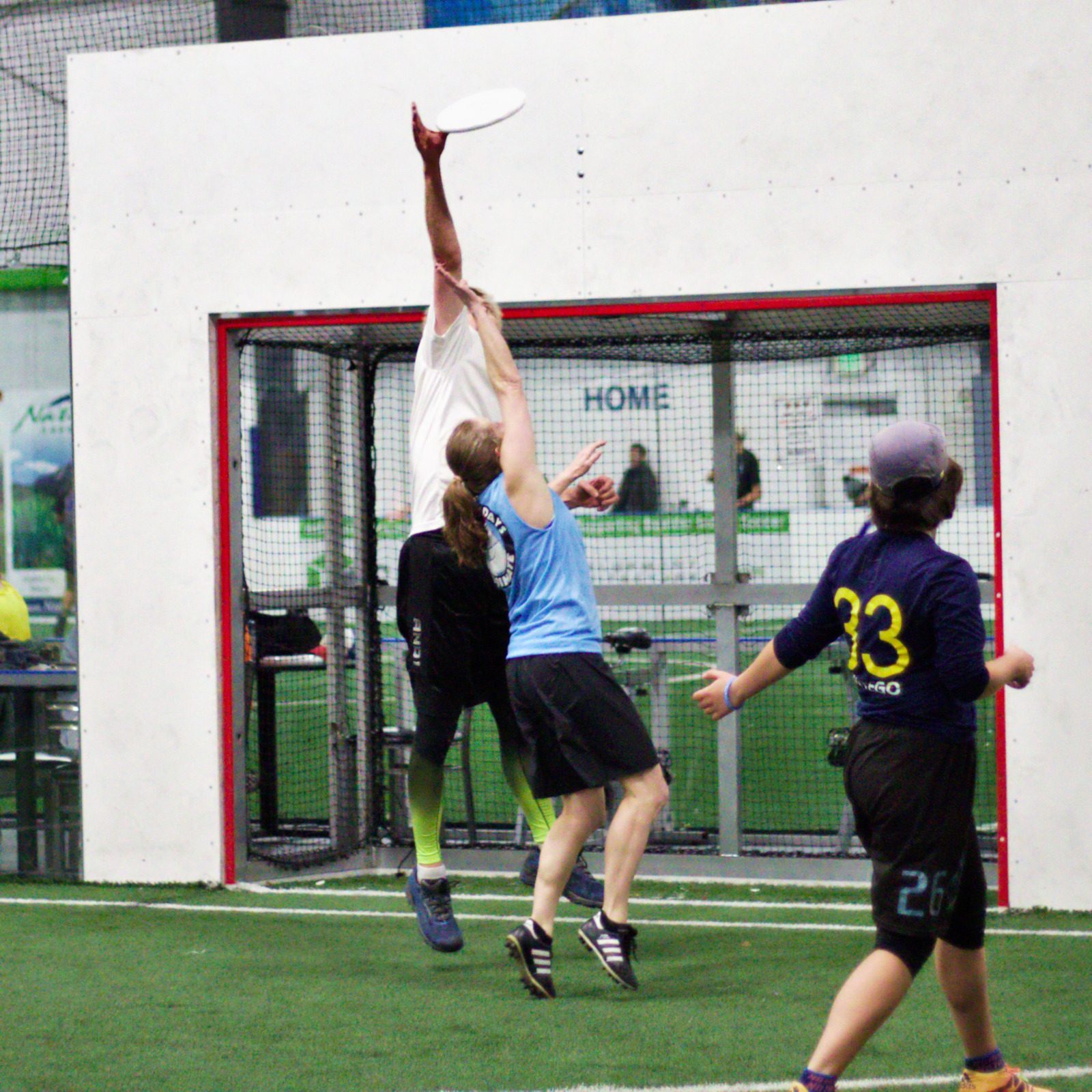 Alex did a great job on the field, especially considering he hasn't played ultimate much lately. (I don't have a good excuse, as I play weekly.) It was fun to be on a team together.