I admit I was getting a little worried because I hadn't received a birthday card from Carolyn Rose. A few weeks had passed after my birthday, and finally there was a card in the mailbox: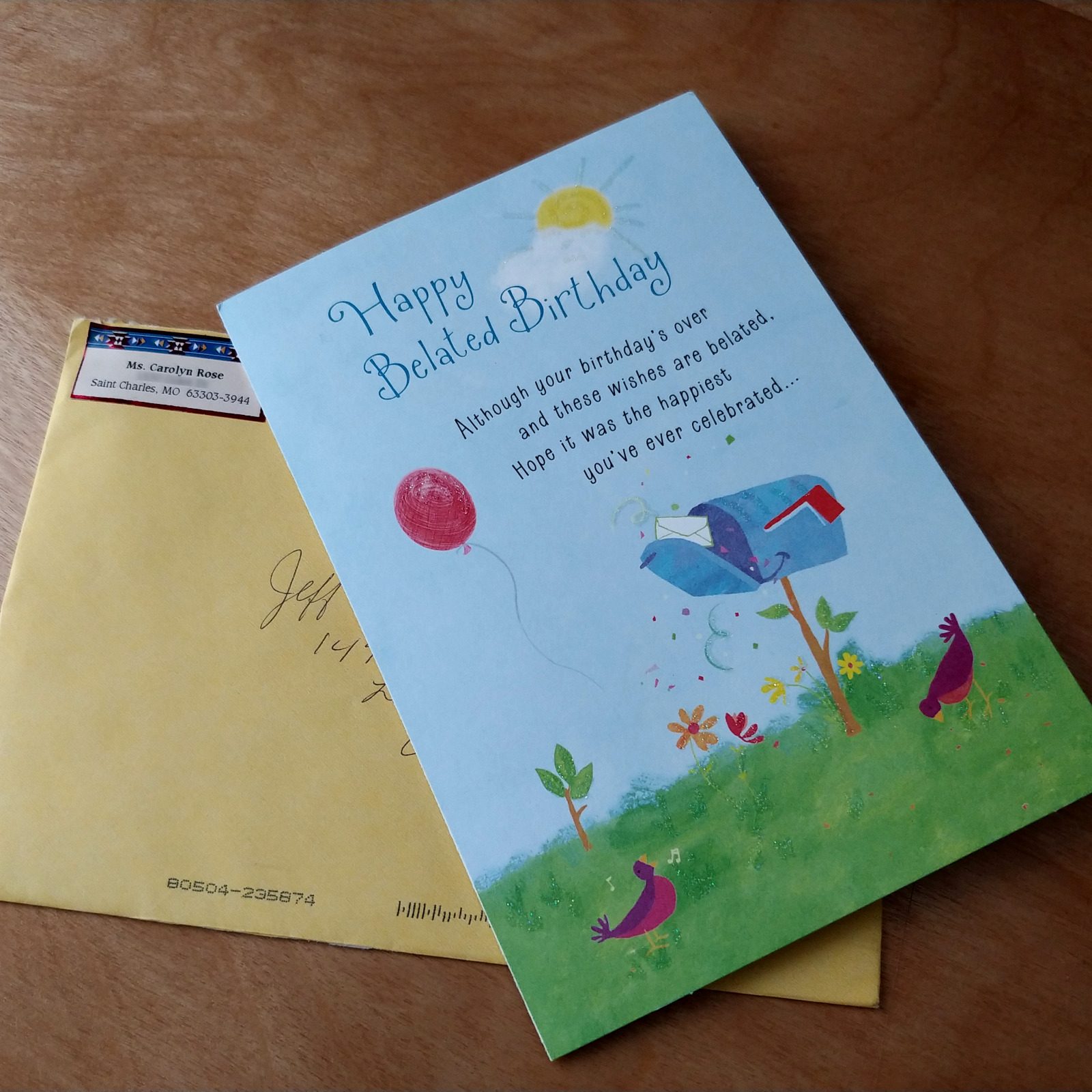 As it turned out, her husband Gary has been struggling with some health issues, and she was pretty busy around my birthday. She was very apologetic about not sending a card on time, but honestly, the fact that she was even thinking about it counts.
I don't generally get birthday cards from anyone these days– including my lovely wife– but Carolyn has never missed a year. The tradition continues, and I couldn't be more pleased. Thanks, Carolyn!