Not to be confused with Waimea (I kept mixing up the names), Wailua is a river and valley in eastern Kaua'i. One morning we decided to rent some paddleboards and go upriver. The current is really slow, so it's more or less like being on a lake.
At first, as we headed out from shore, we were all a little wobbly on the boards. They were surprisingly unstable, although I attribute some of that to the fact that they're sort of cheap rentals.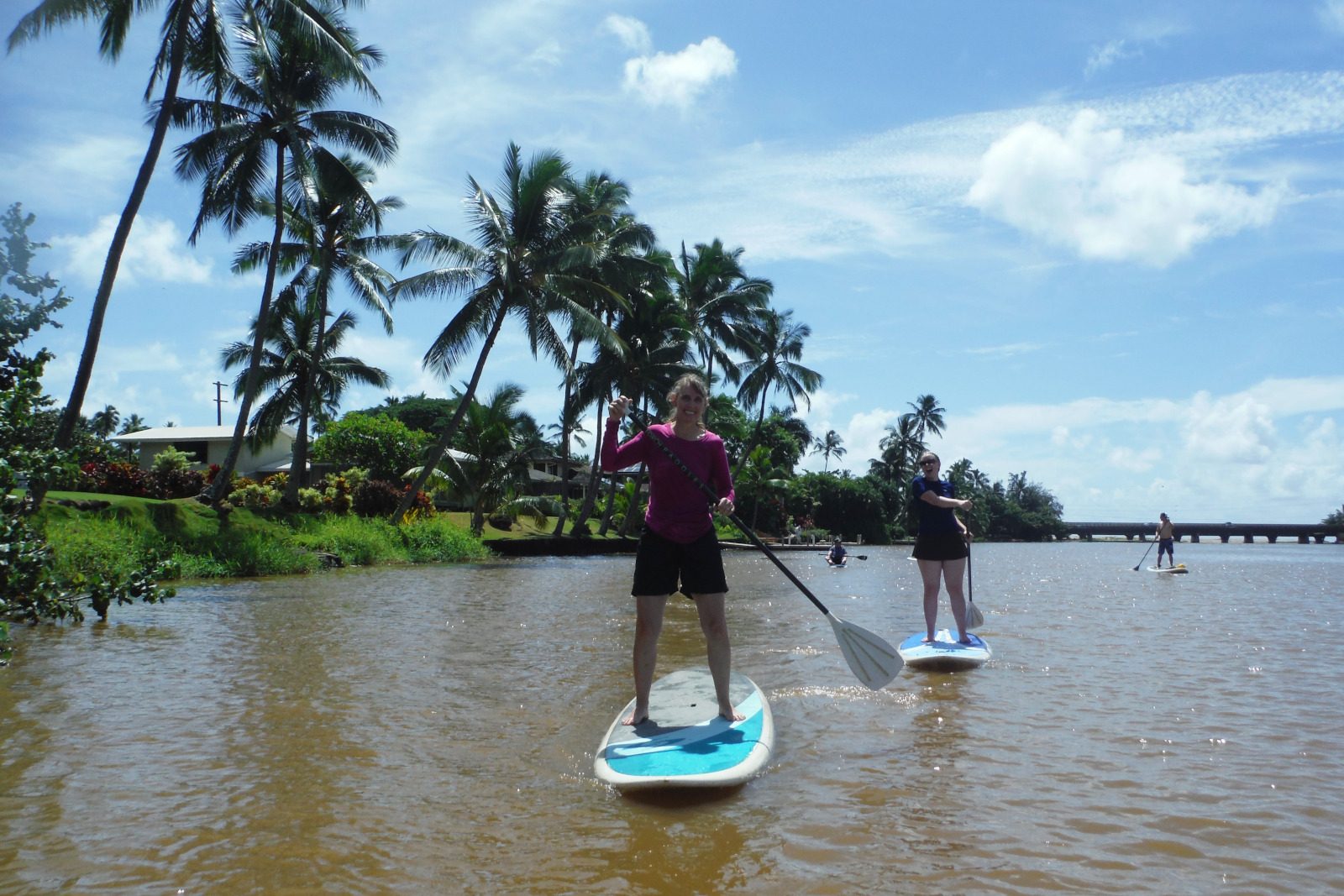 After a while, all of us got our sea legs and were able to paddle with ease. Kyra shows off her technique: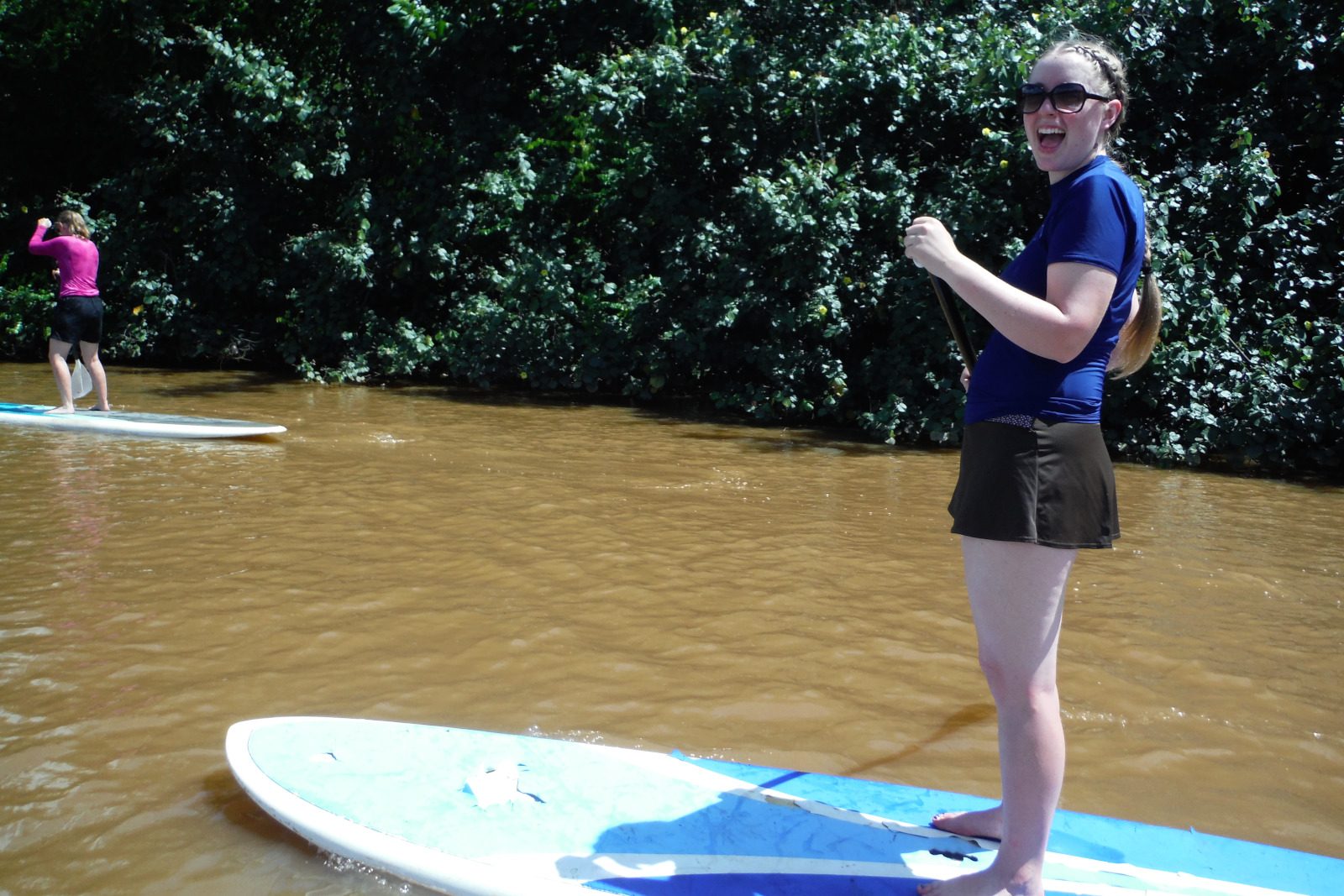 Like everything in Kaua'i, green is abundant. The river winds between tree-covered hills in an idyllic setting.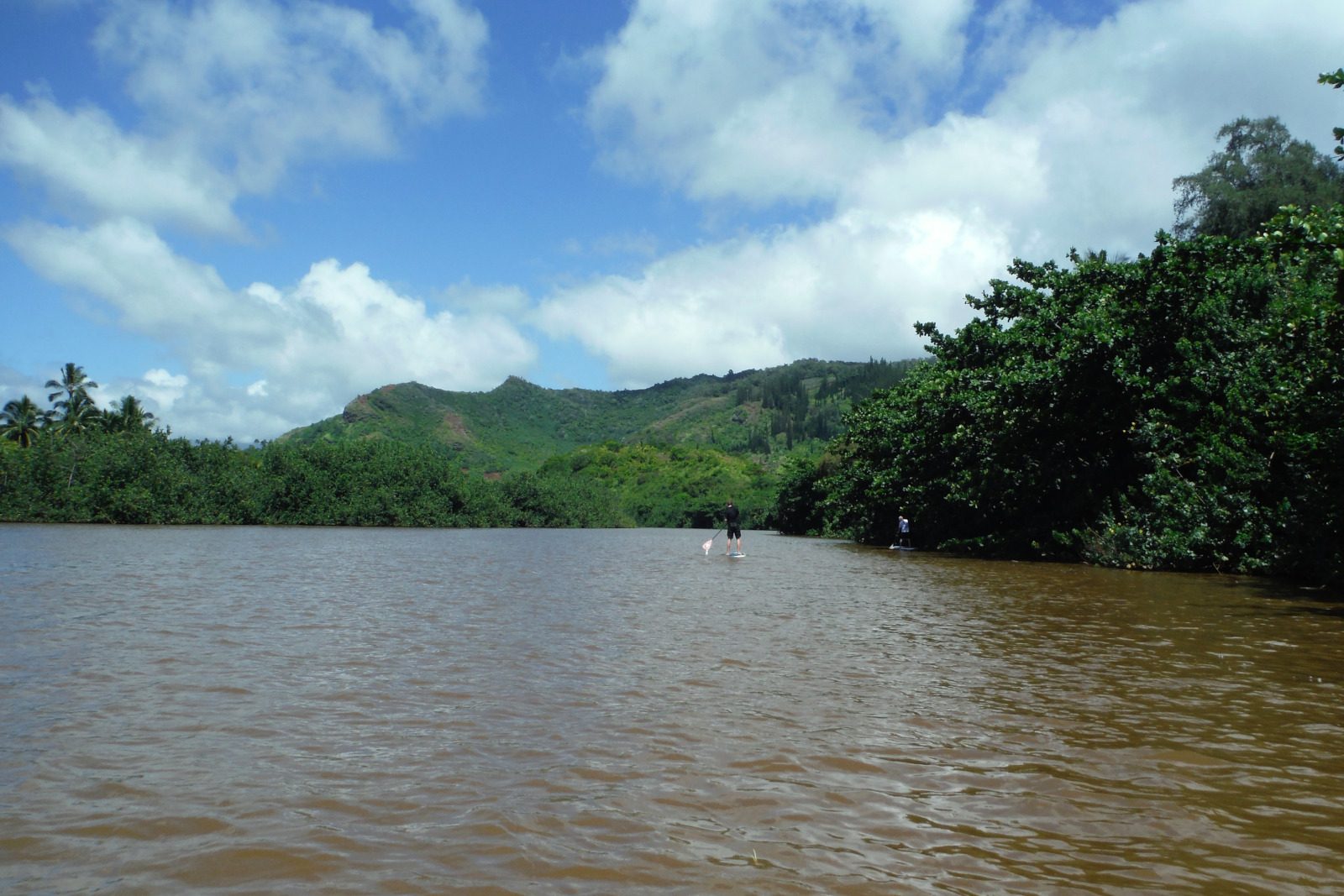 At times it was nice to just relax on the board and let the current gently push us along.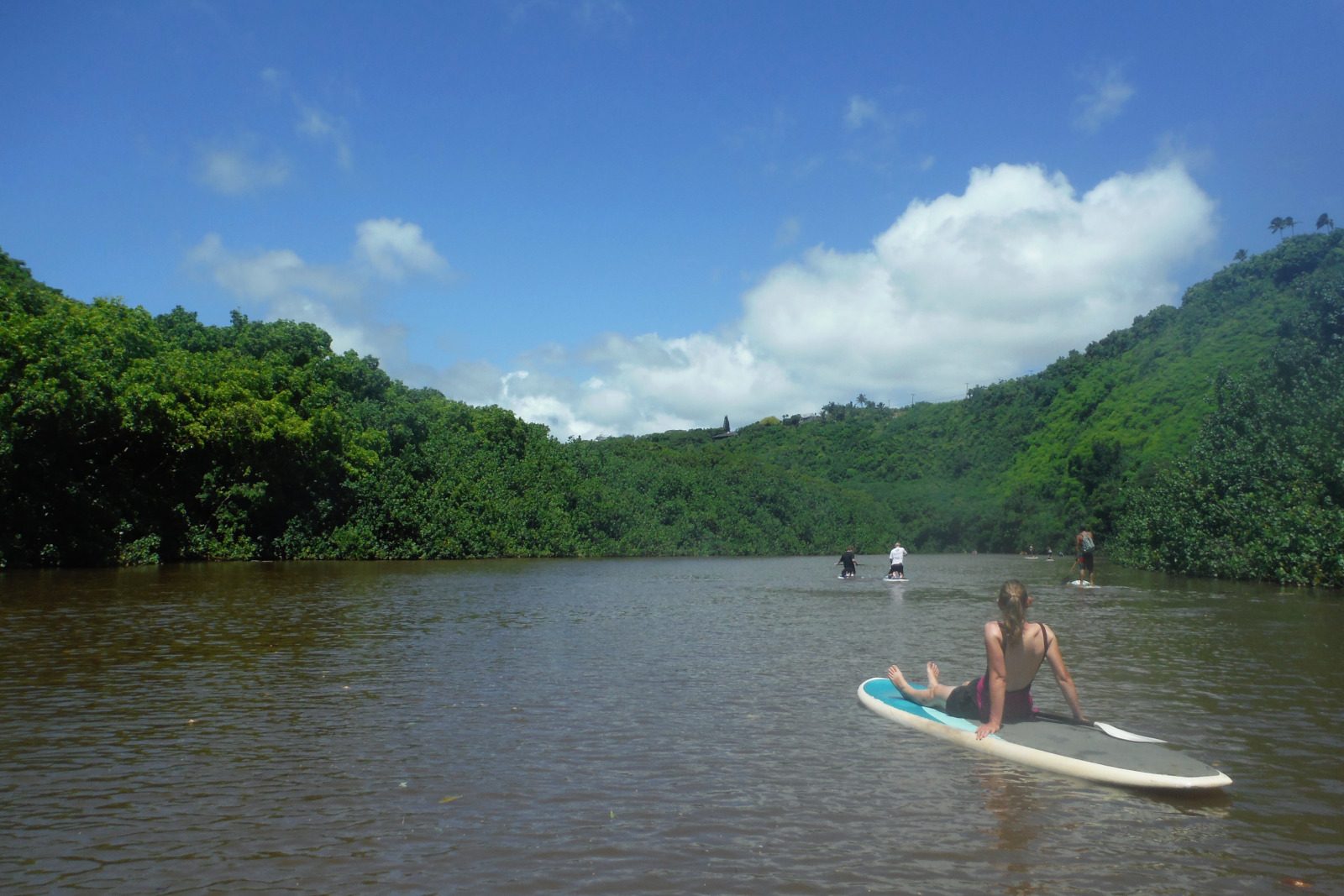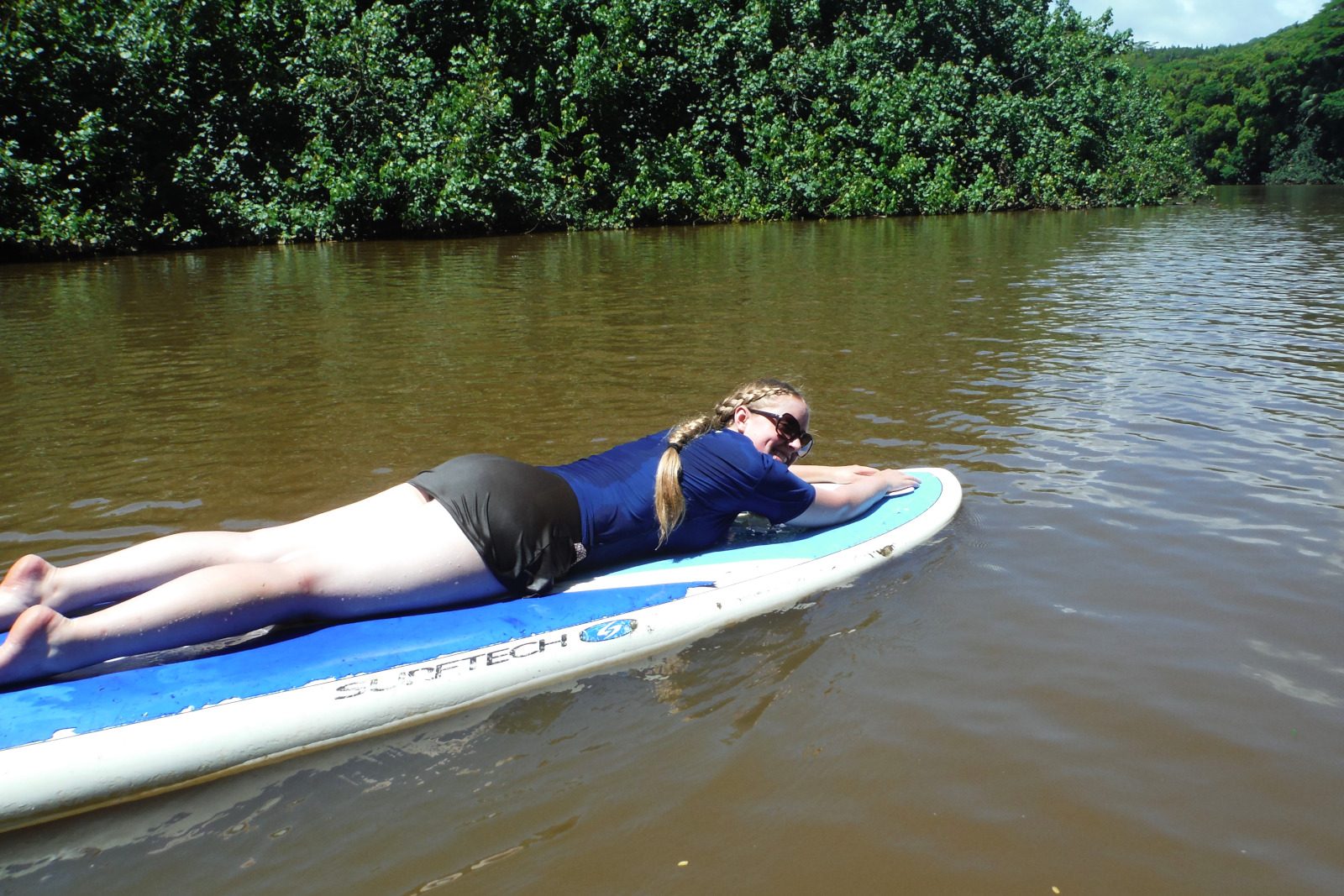 Here's a view of part of the river from above: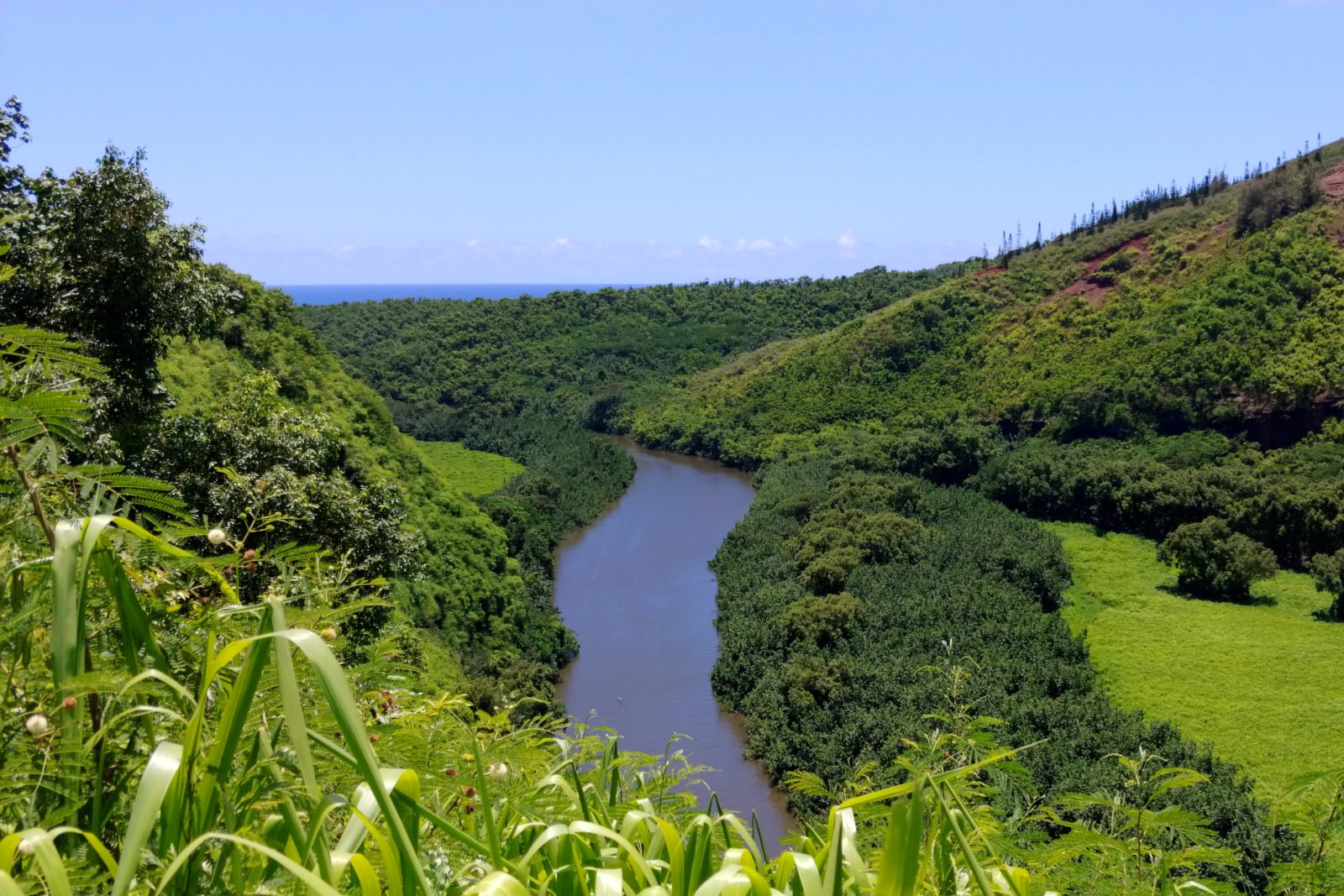 Although I would've preferred to kayak, the Wailua River is restricted and you pretty much have to go with a tour group. We much preferred doing our own thing on paddleboards. It was really cool, and a great way to spend a morning.