What does one do in Koloa? Ziplining, of course! The famous Koloa Zipline company operates there, and they have eight separate lines with the final one stretching just shy of half a mile. We'd heard it was a ton of fun, so we signed up.
Our guides took some photos of us before our first run.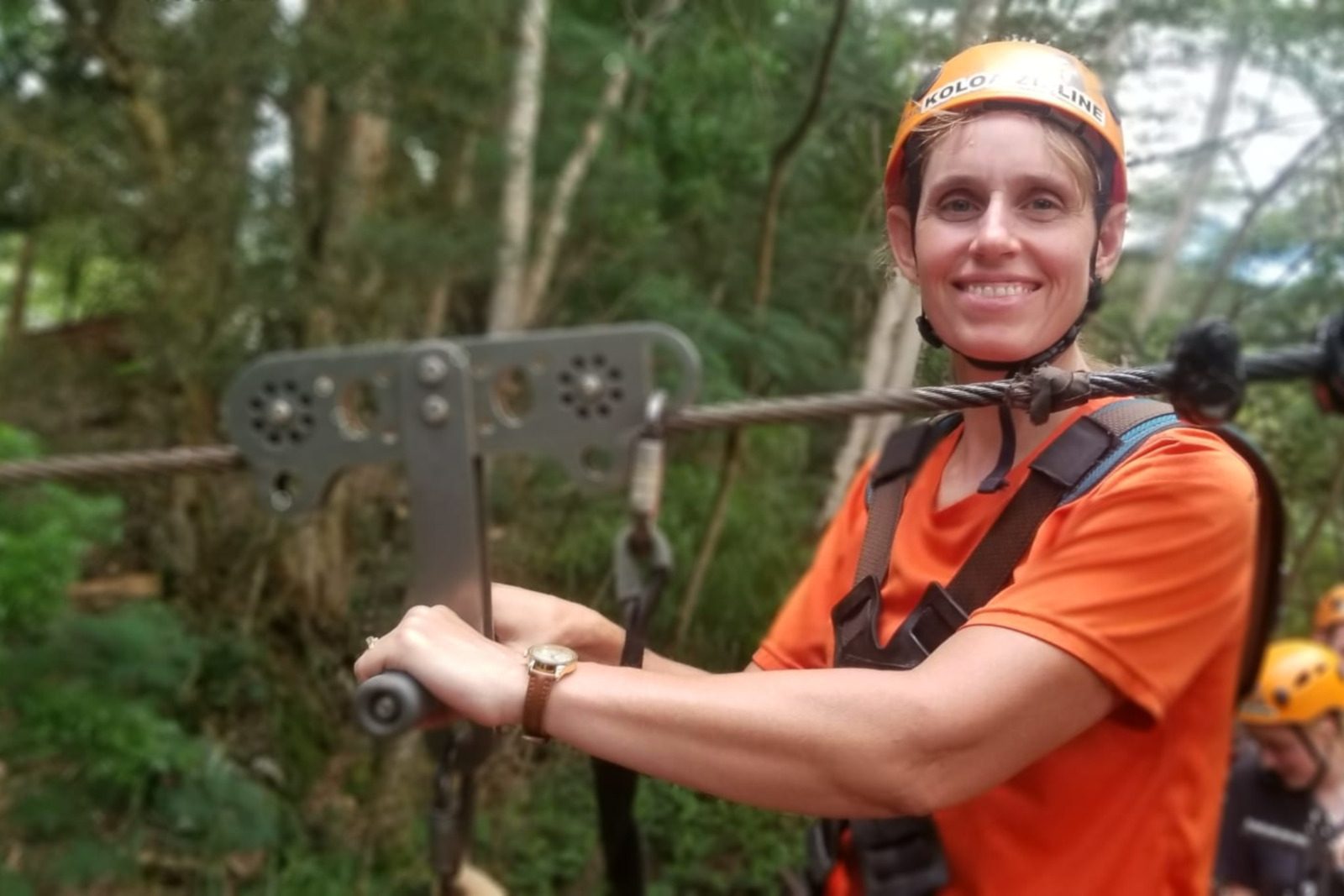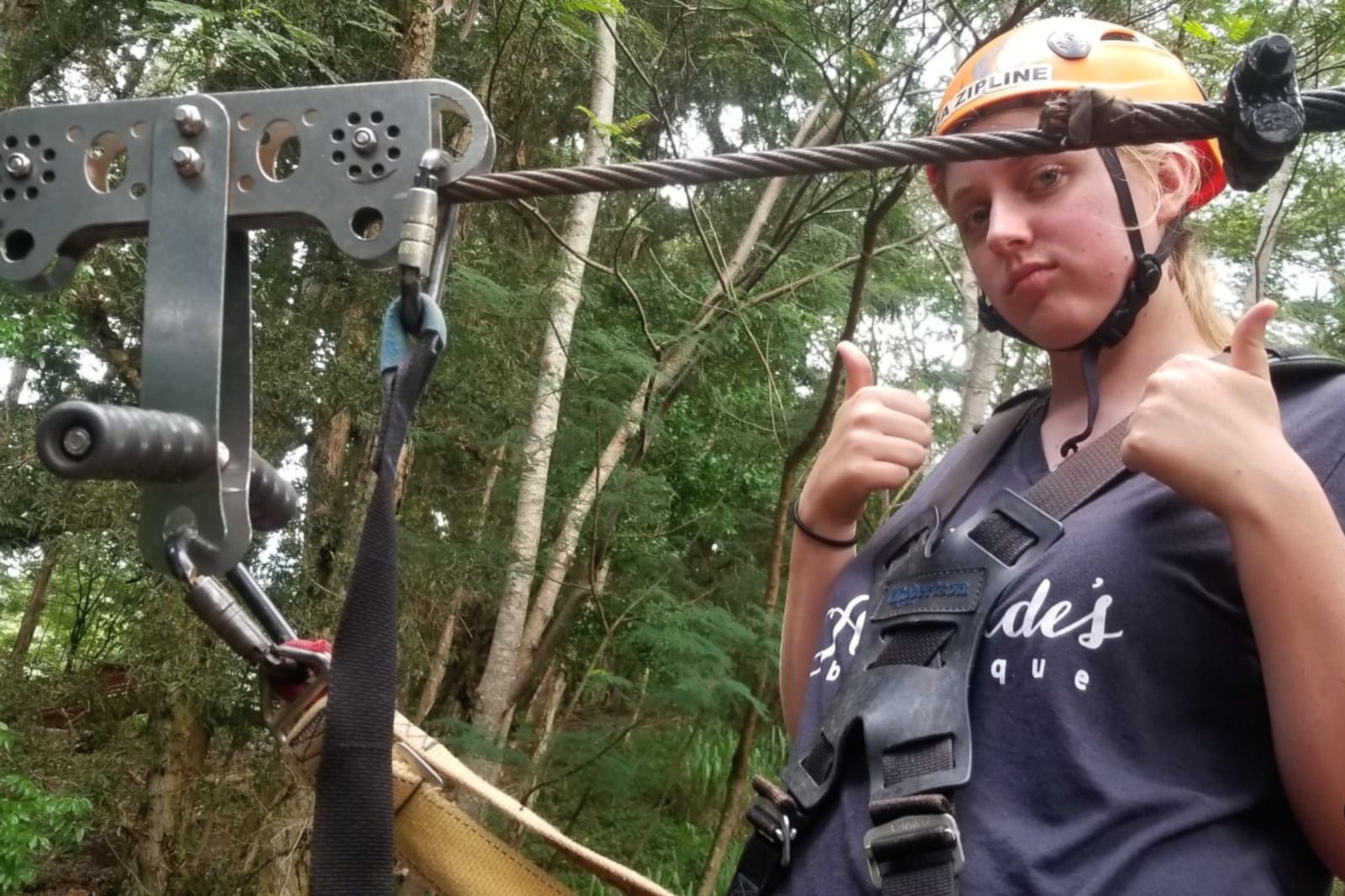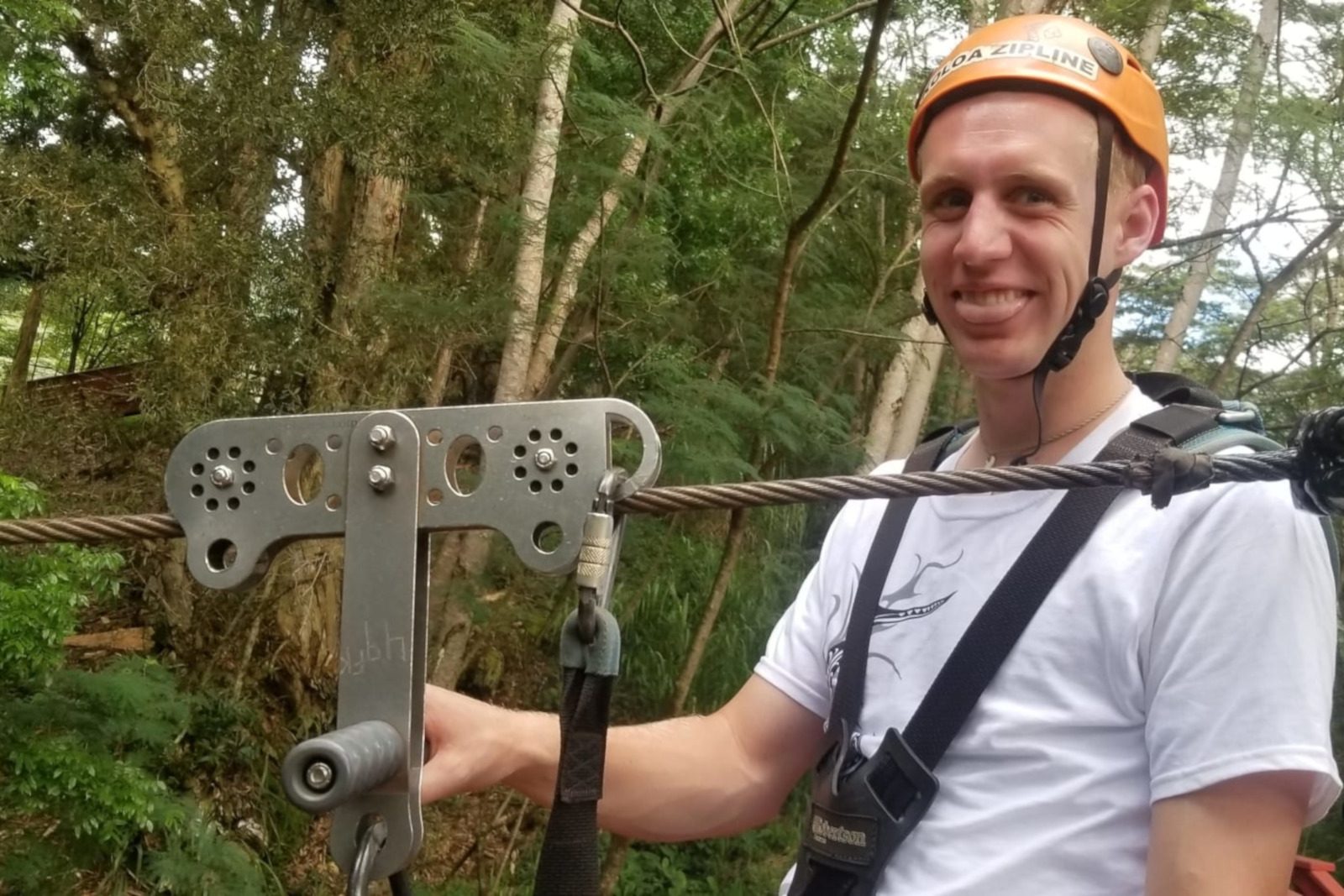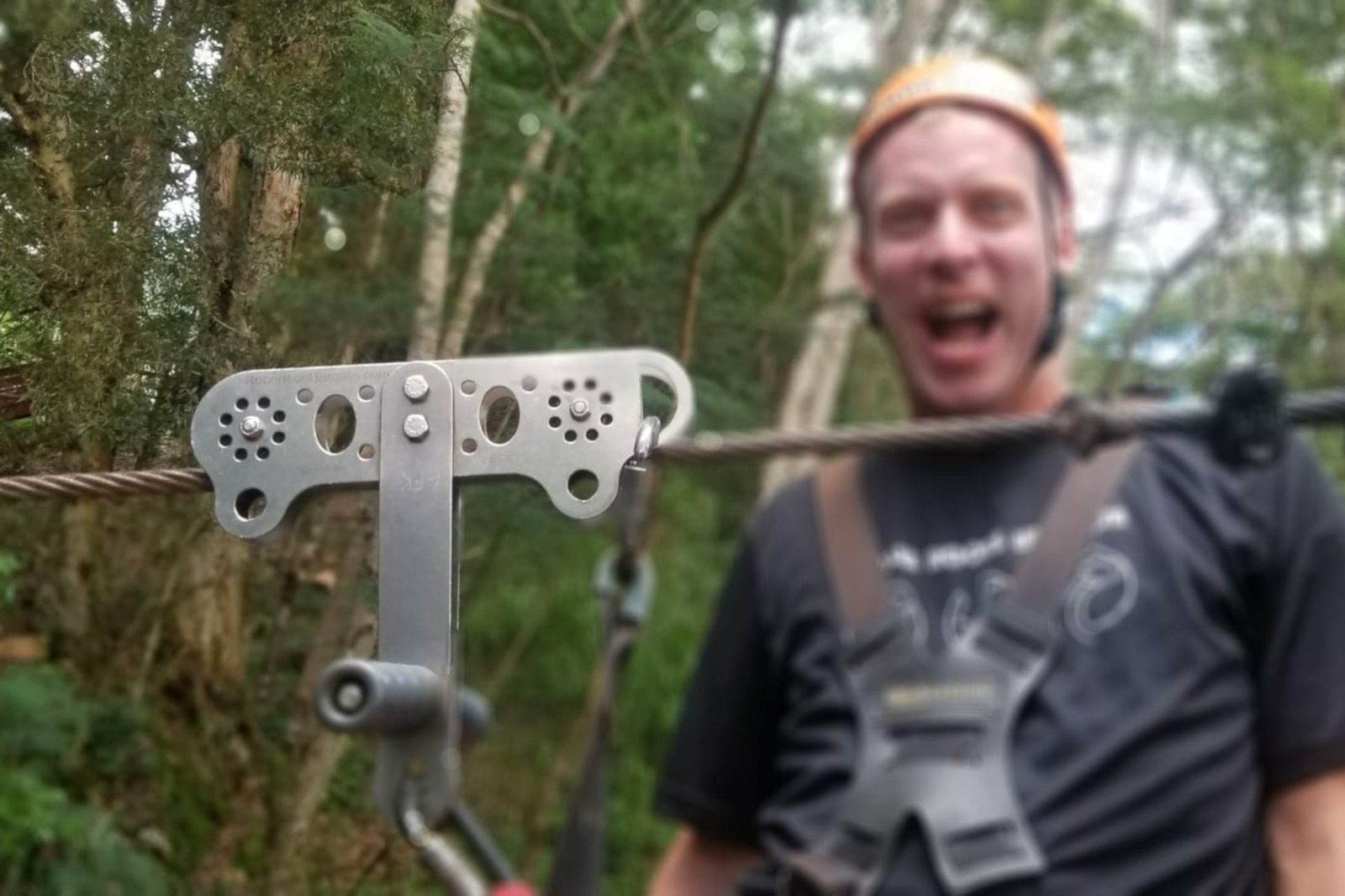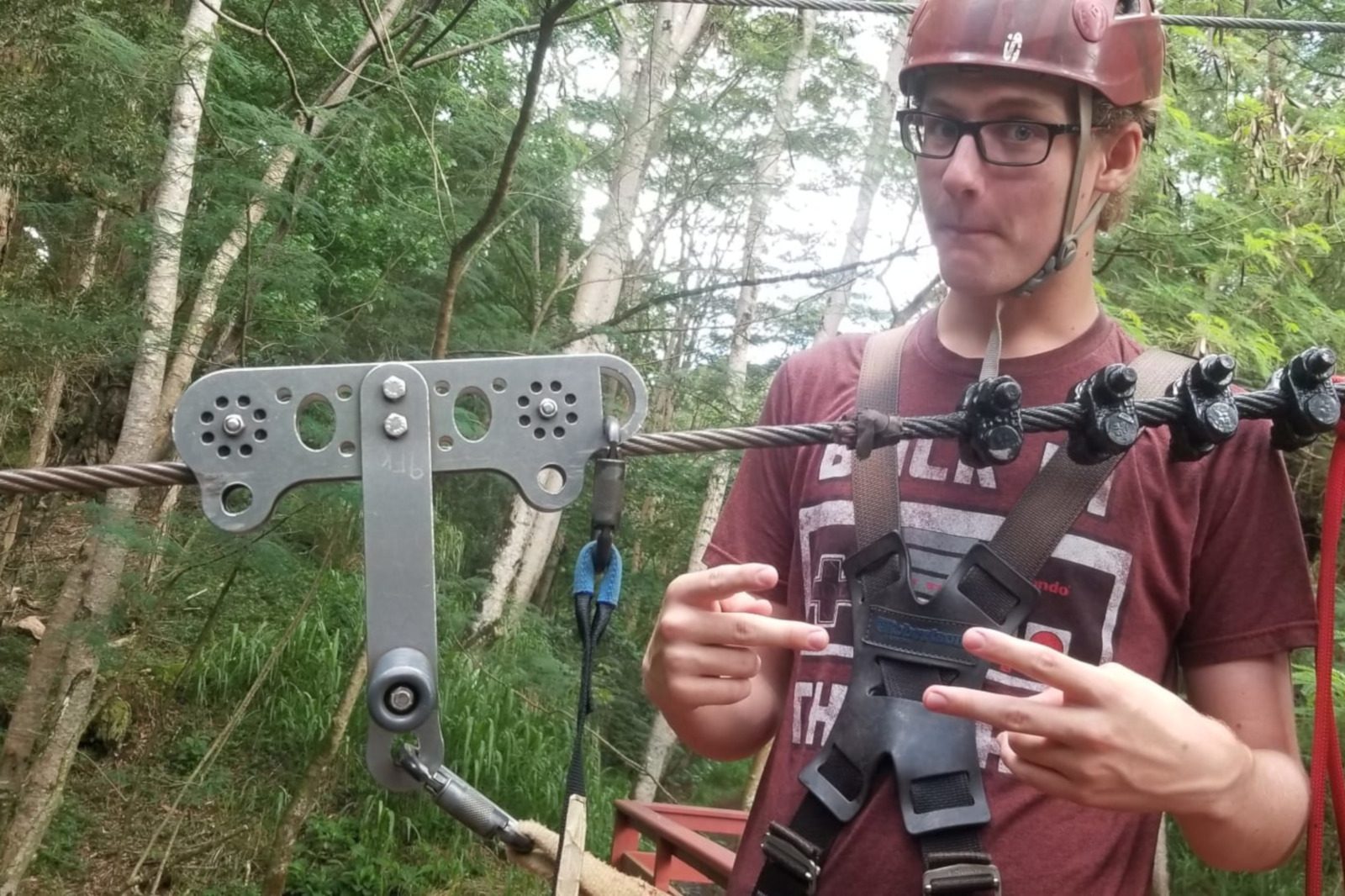 And off we go!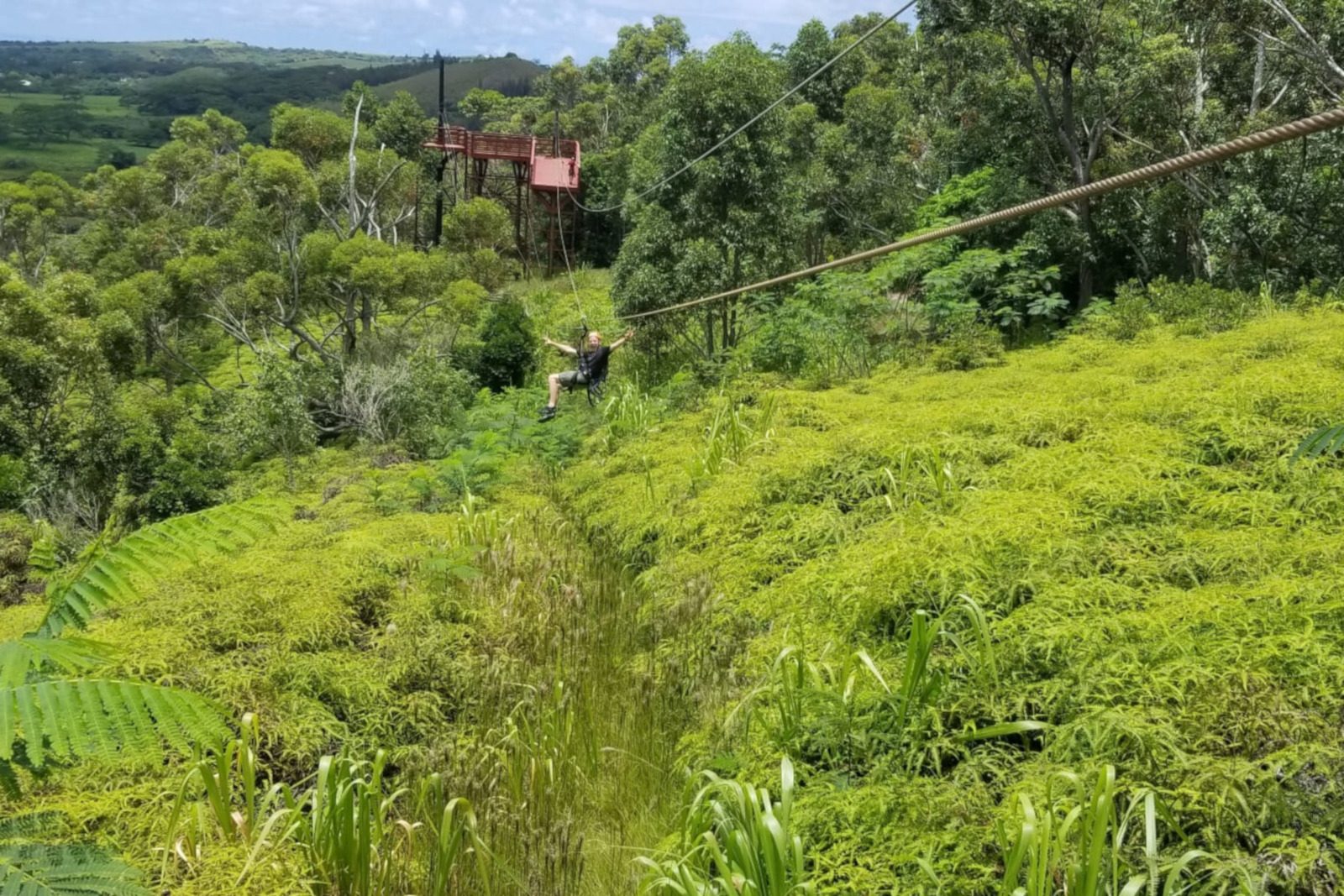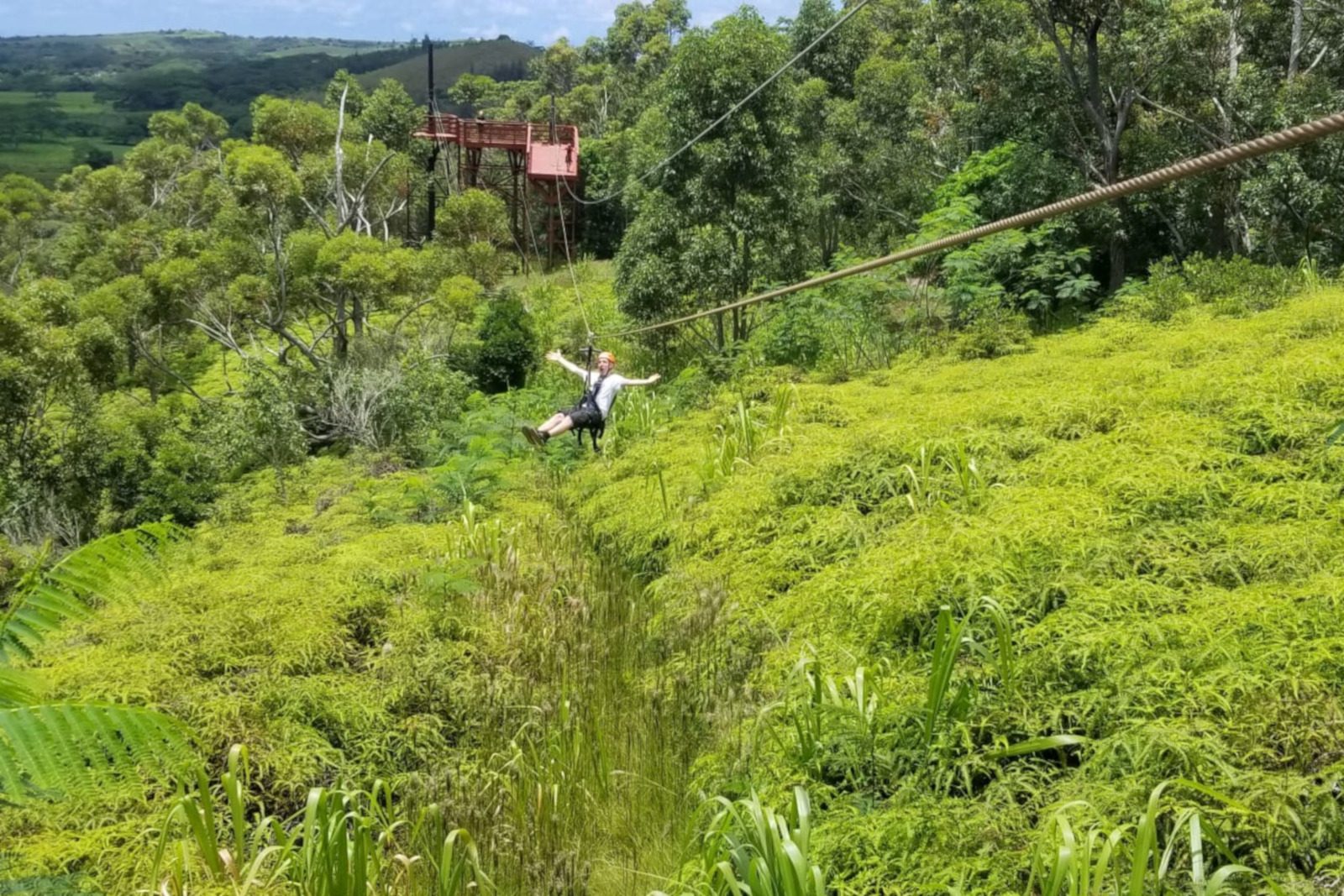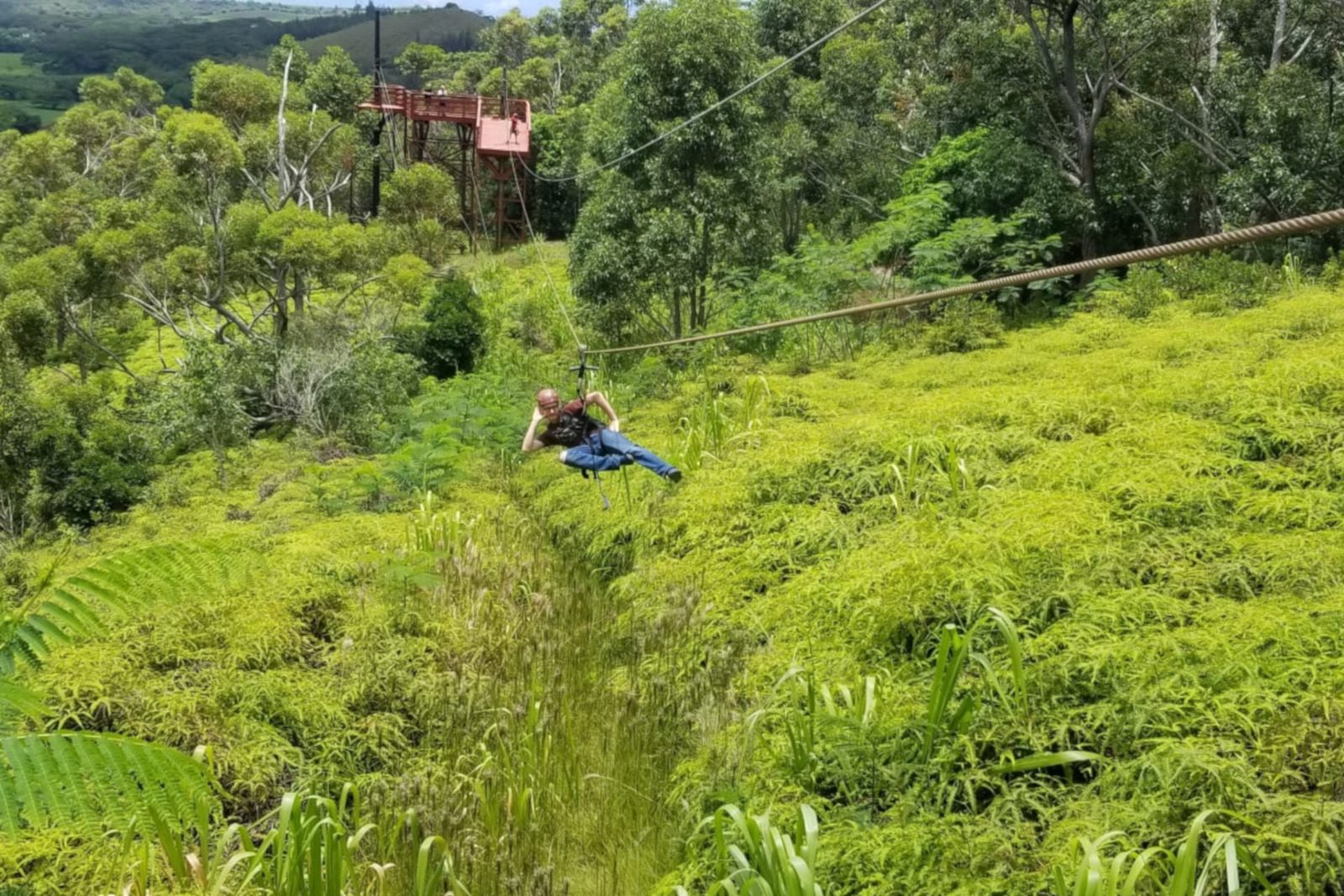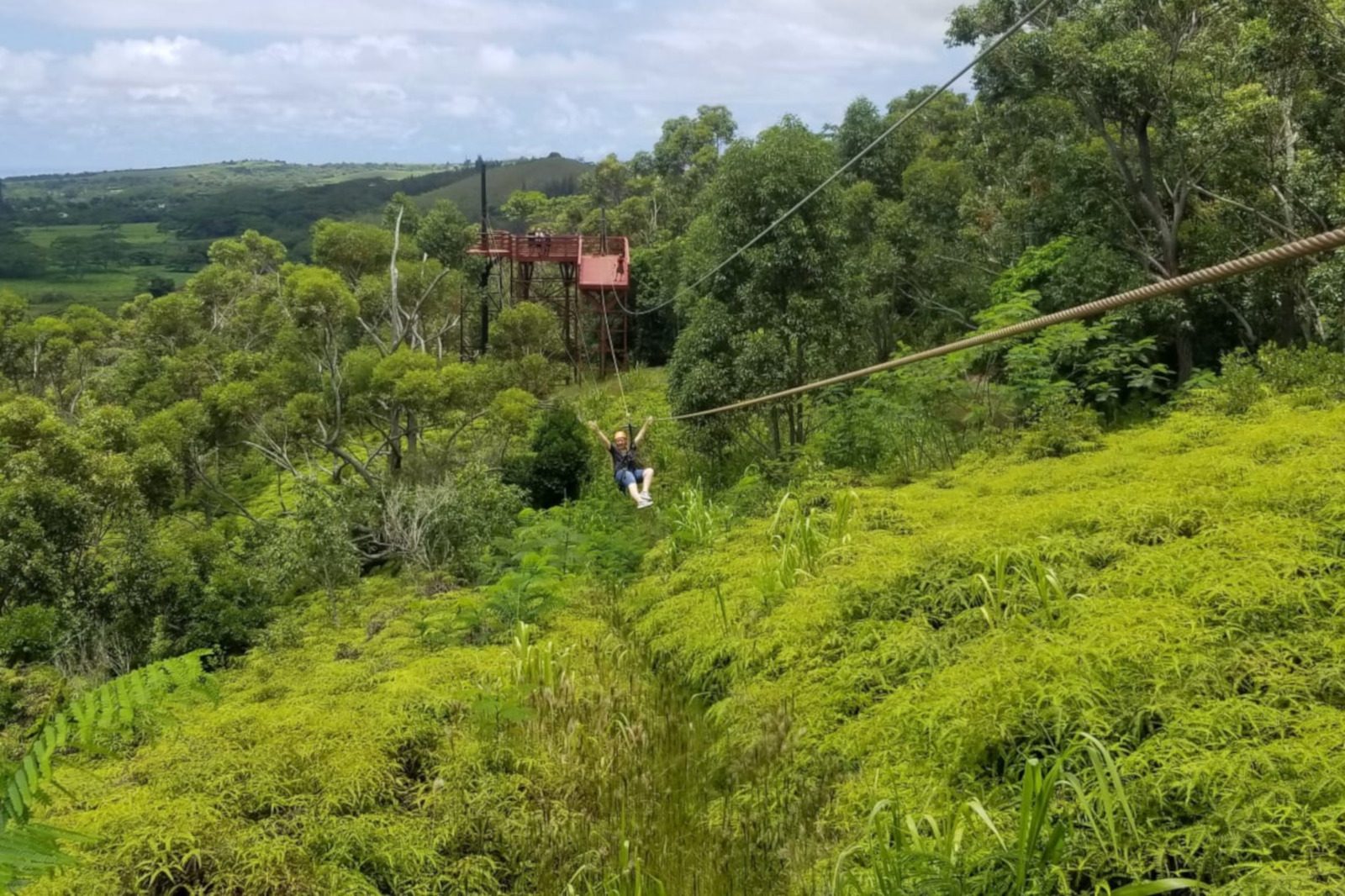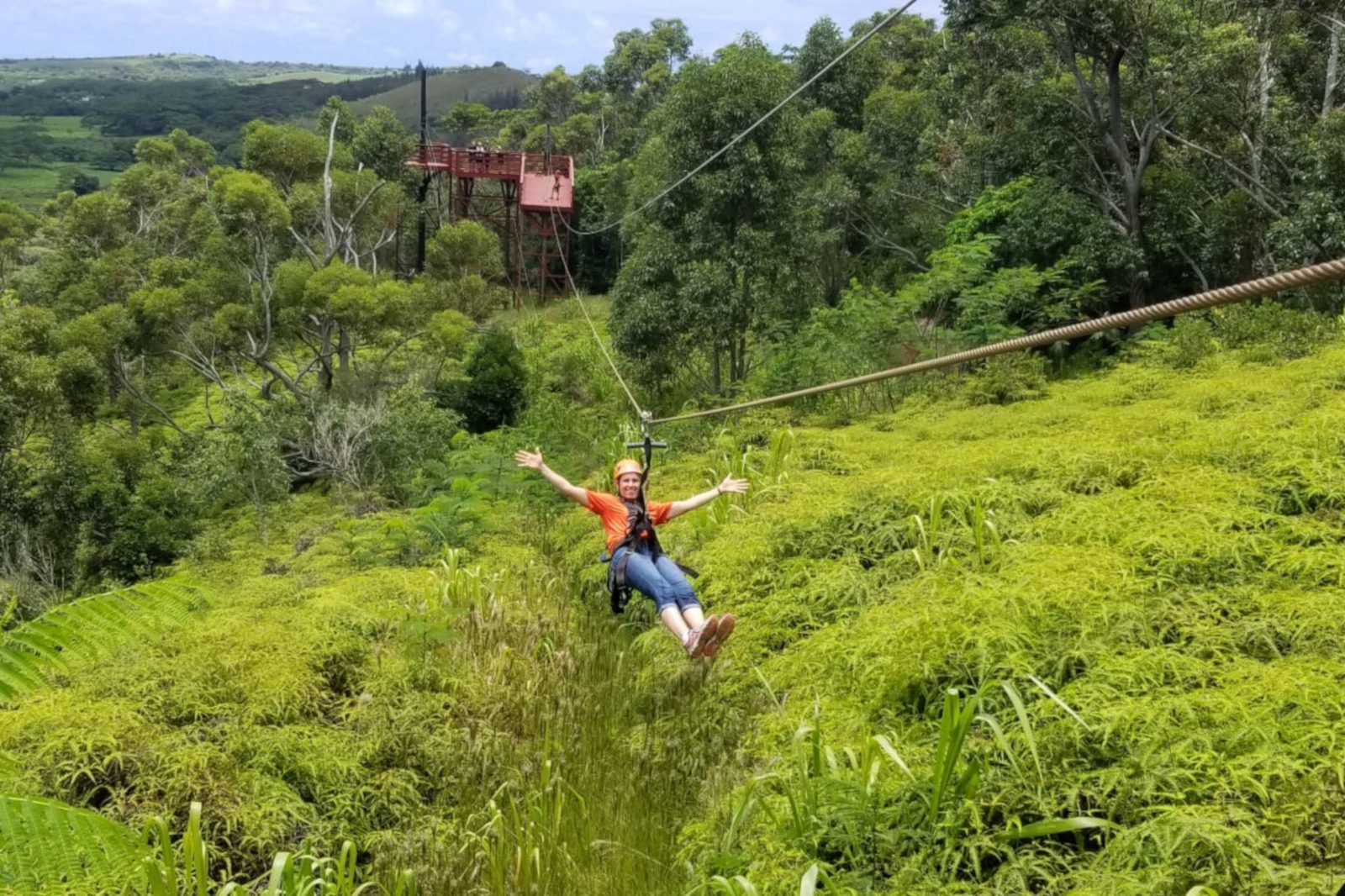 We had a great time. Near the end we took a group photo, with the Waita Reservoir in the background (and beyond that, the ocean).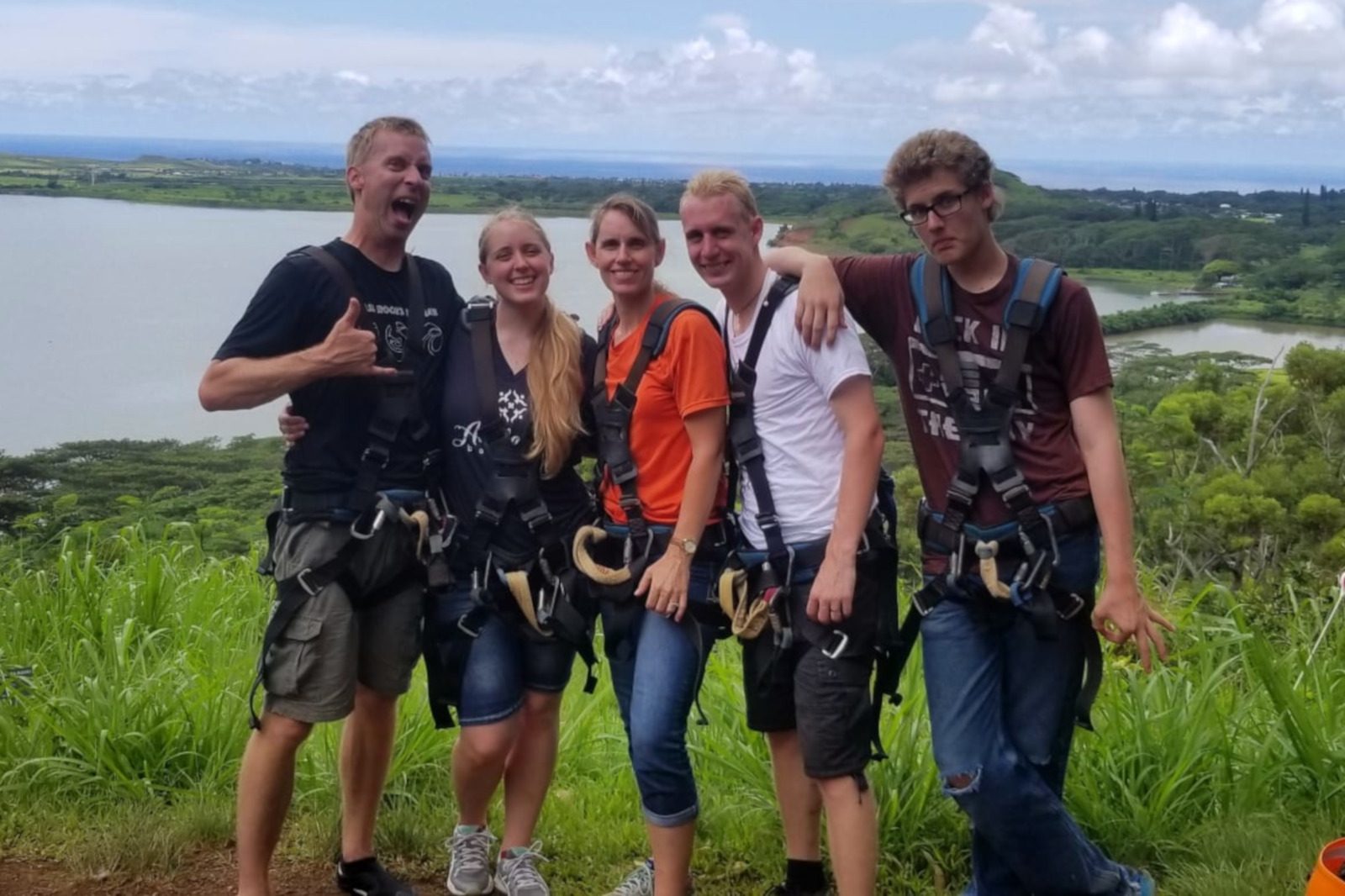 Since parts of Jurassic World were filmed on the land owned by Koloa Zipline, apparently it's a tradition to take a dinosaur photo too.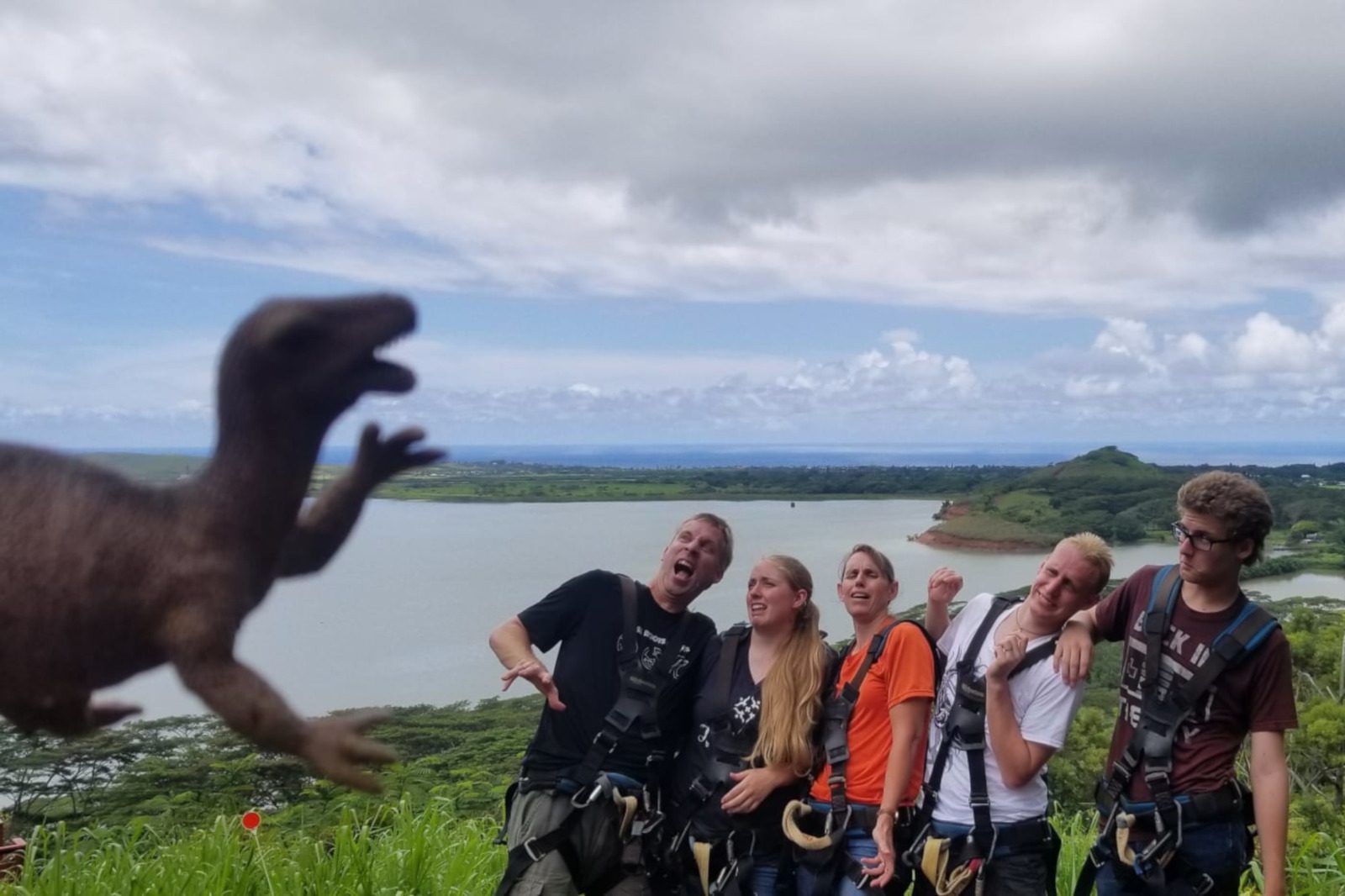 Holding a plastic toy dinosaur close to the camera isn't quite the level of special effects in Jurassic World, but I guess you work with what you have…