We spent a few days in Idaho for La's mom's funeral. The weather forecast for the weekend called for unseasonably cold weather and snow throughout northwest Montana and parts of Idaho. There were also high-wind warnings for our particular area of the Flathead Valley. La commented that she hoped nothing happened to any of our trees, and I shrugged it off. Those trees have been standing for decades, right?
Well, when we came home we found our driveway completely blocked by one of those decades-old trees.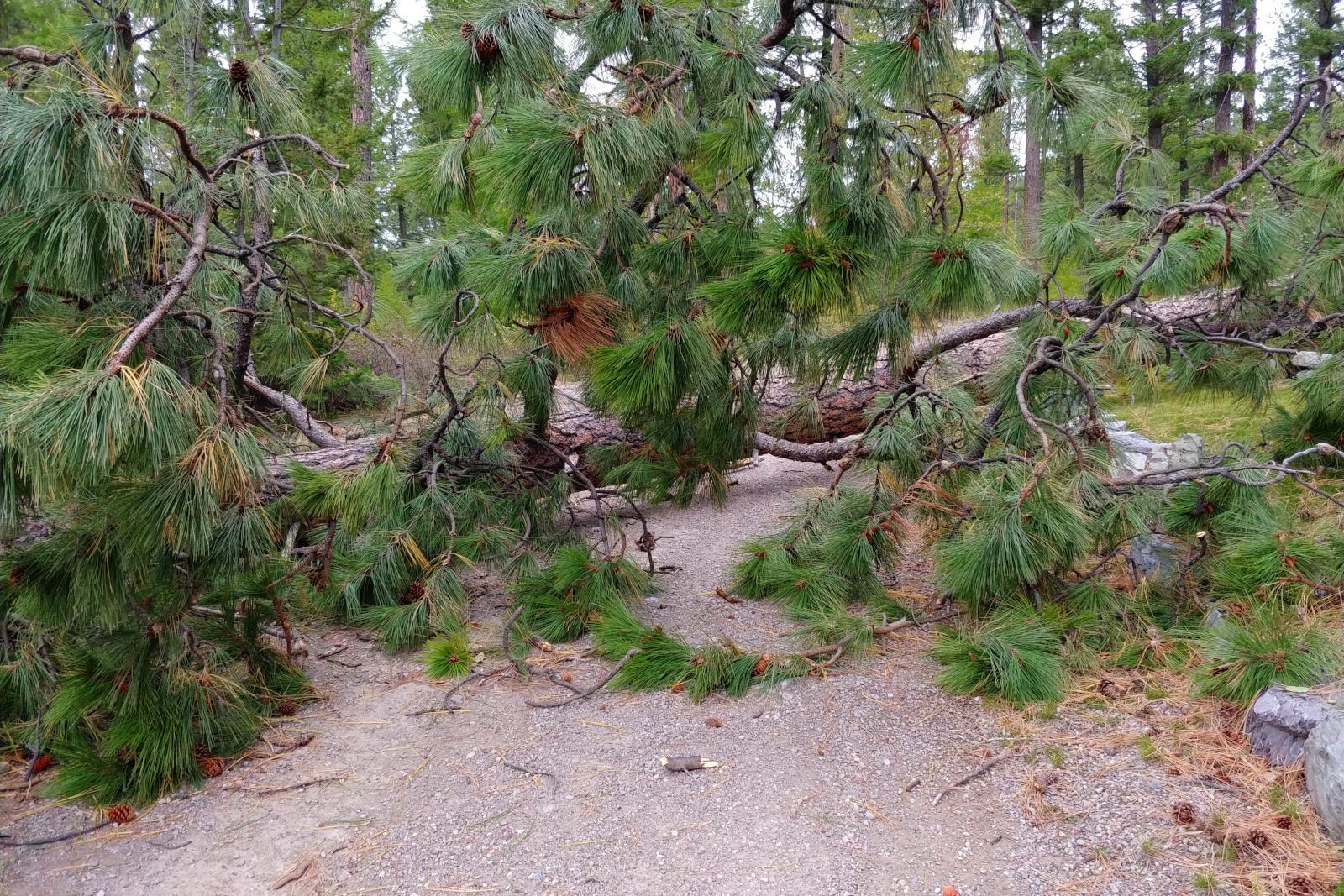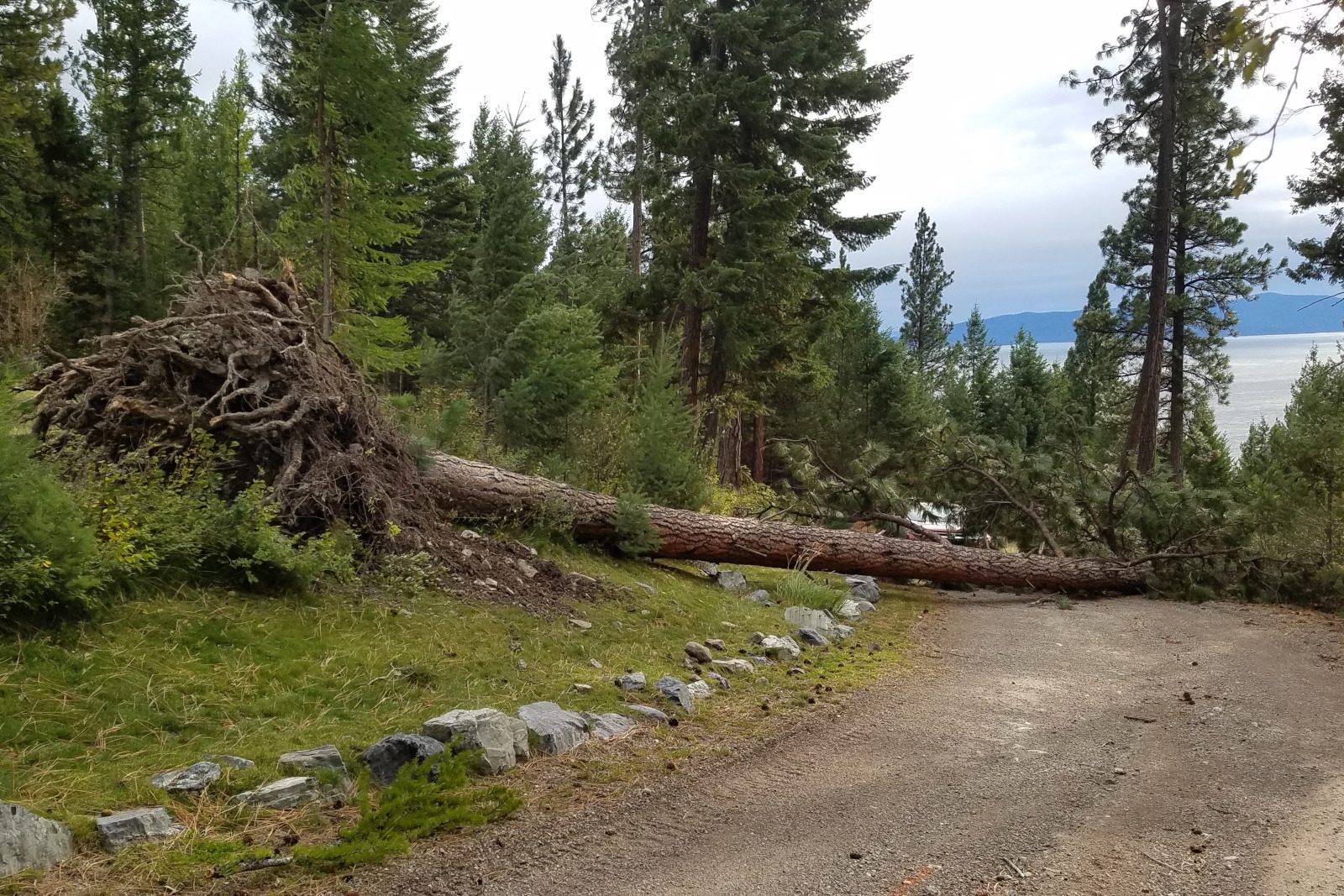 We climbed out of the car and went up to the house, where we discovered two other trees down. One of them clobbered the east side of the house: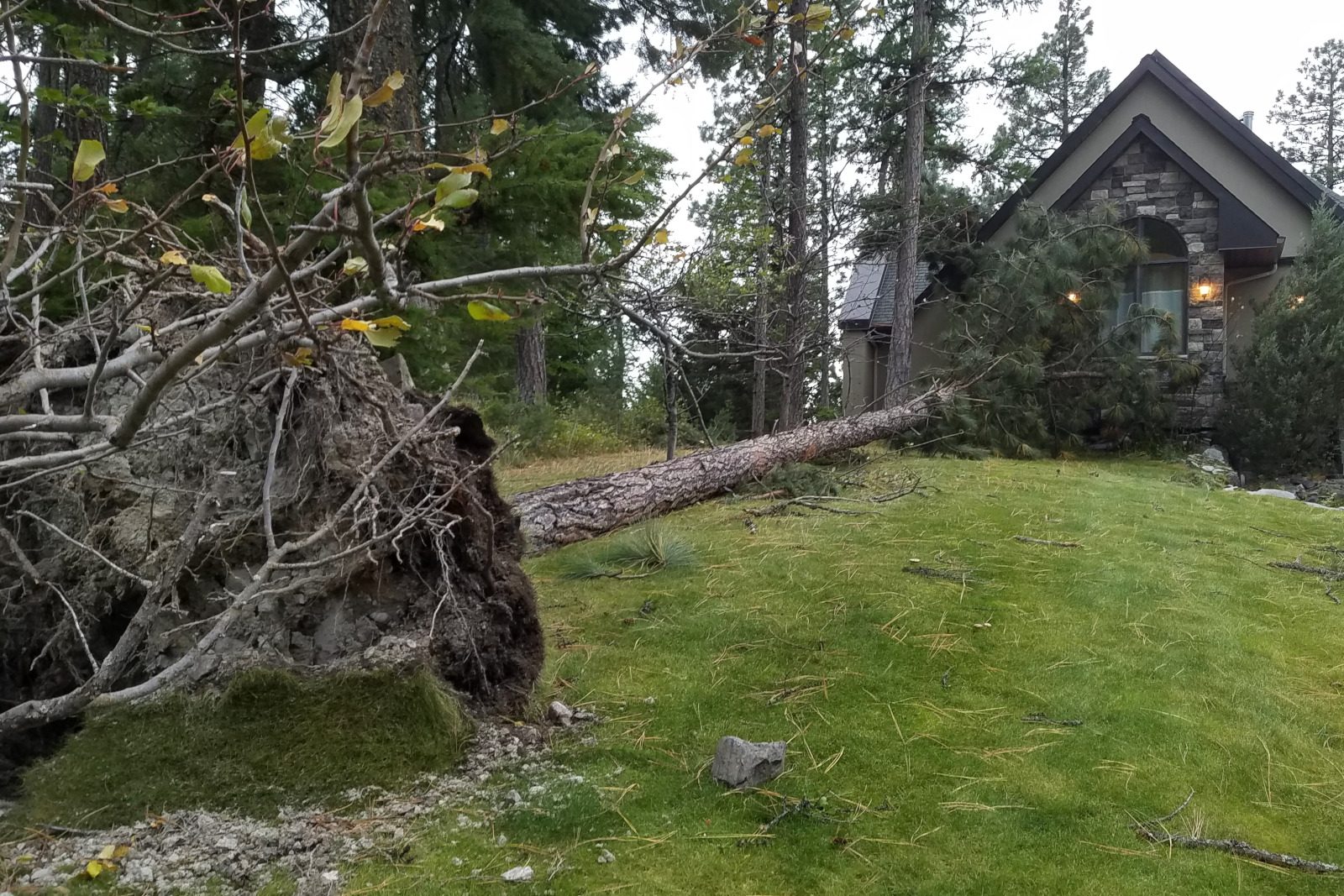 Apparently the winds exceeded 60mph in areas… there were many of them laying across power lines along the highway, and despite my confidence in our trees, it was kind of shocking to lose three of them.
Unfortunately we know exactly two people in Montana: Mario and Mike. Mario took care of mowing our yard during the summer, and Mike handled our sprinkler system. Not knowing quite what to do, I called Mario and explained we had a tree blocking our driveway. He was out of town, but assured me he'd call some guys and they'd take care of it. Sure enough, within the hour two men showed up with chainsaws and a front loader.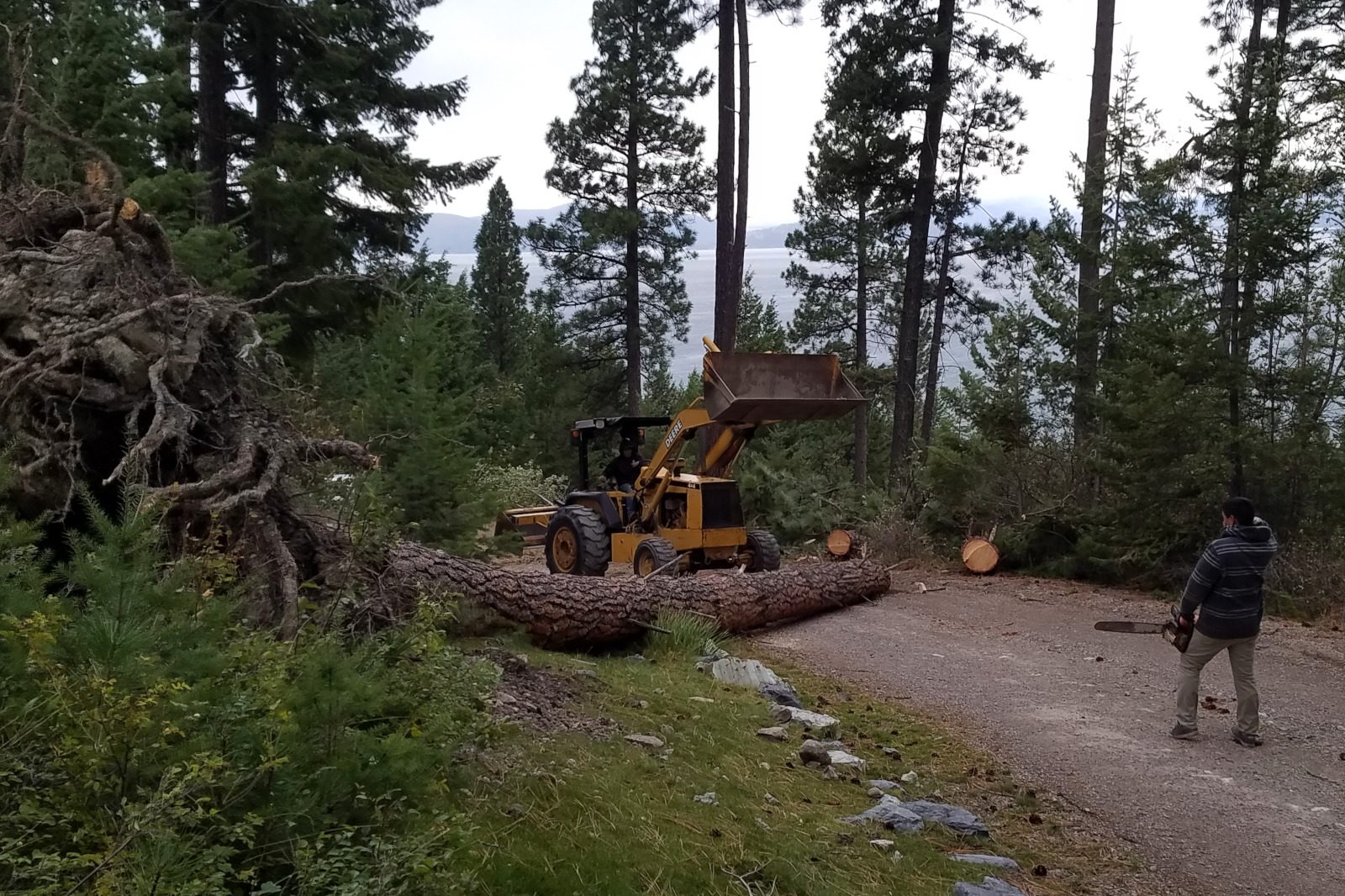 They made quick work of the tree, clearing a path for us. Now we have to deal with the clean-up and figure out how to get these monsters out of the yard…