Ever since we decided to live near a lake, Laralee and I have been talking about buying some jet skis. We're excited to have kayaks, and eventually some paddleboards, but neither of those compare with the fun of zipping across the lake on a water-propelled rocket.
I'd looked on Craigslist a few times over the spring and summer months, but didn't find any for sale that I liked. I also looked into dealerships up in Montana, hoping to find an end-of-summer deal, but struck out there as well. Just a few days before our big move, though, I found a listing in the Denver Craiglist for exactly the models I'd been hoping to buy. They were in good shape, had been upgraded a bit, and came with a sweet trailer.
Although we had a busy week (loading, driving, unloading, and sending Zaque on his mission), we decided to take a look anyway. After some discussion and negotiating, they were ours!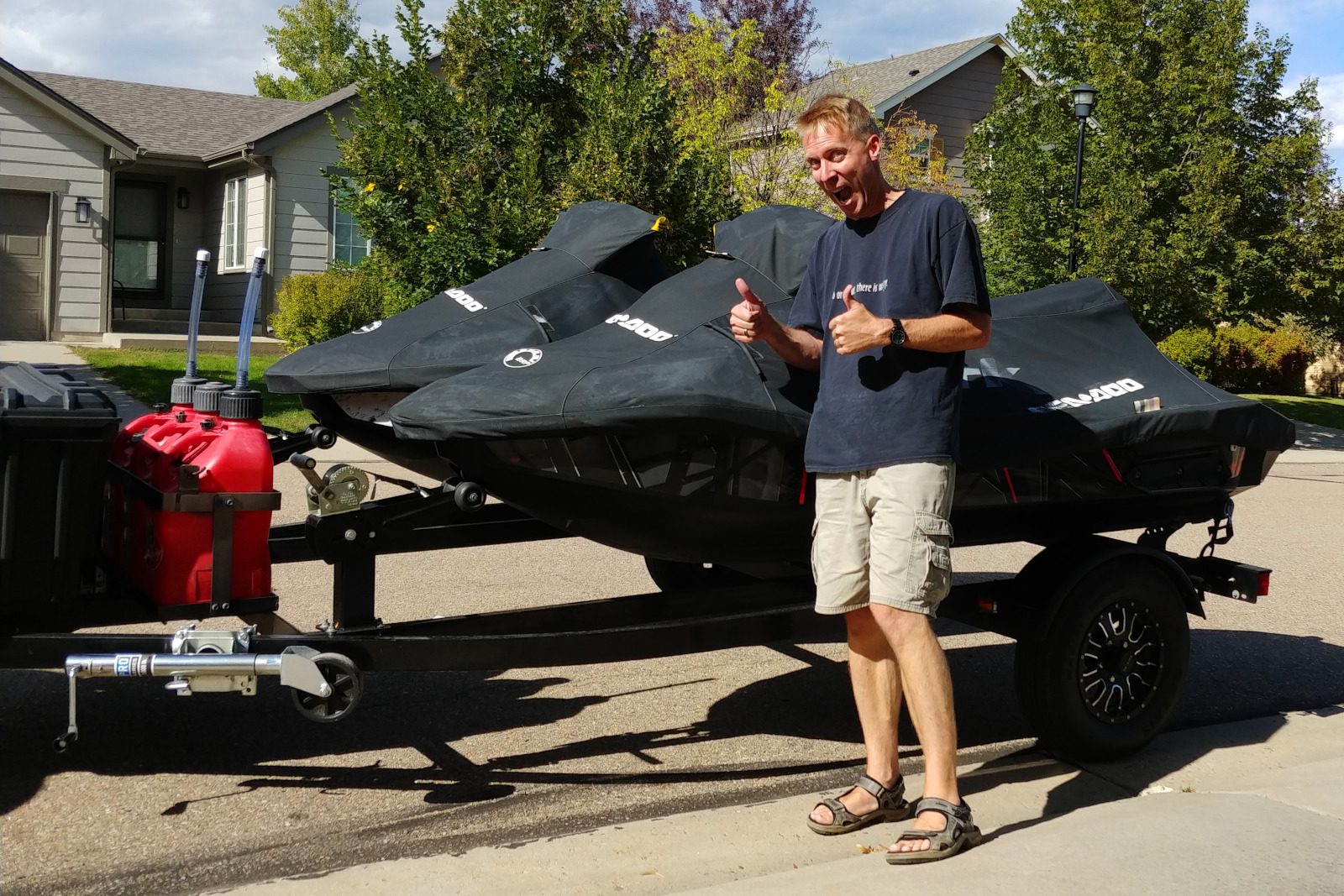 La modeled on one of them, although it's not quite the same when it's parked in your garage: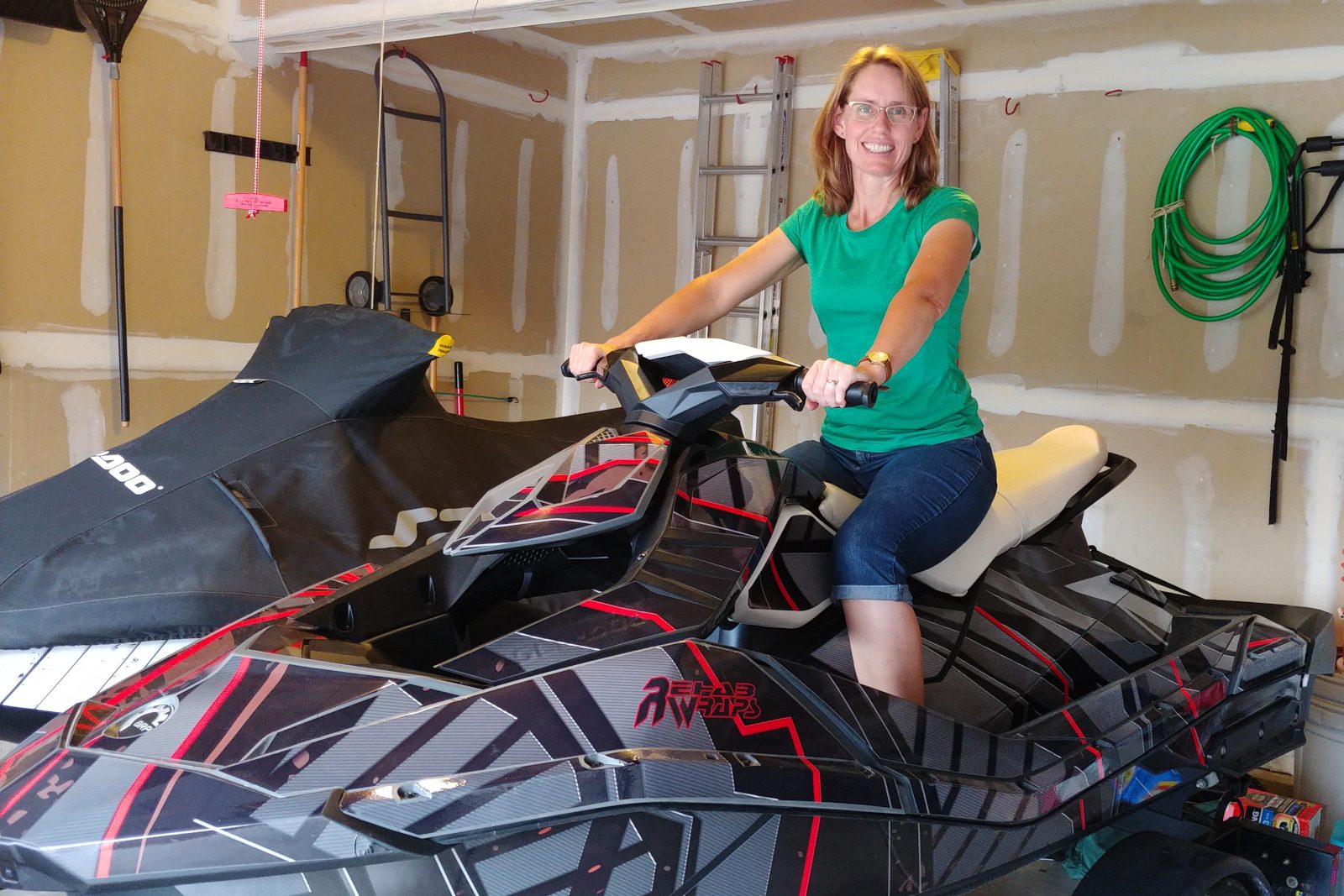 She towed them all the way to Montana, behind my big moving truck, and then we watched the weather. It was cold and rainy on our first few days, but today dawned clear and sunny. The forecast called for 60 degrees, and of course the water is around 55 degrees, but with wetsuits that would be enough.
We drove down to Yellow Bay, the nearest put-in point, and maneuvered the trailer into the water. It's a good thing it's late in the season, because no one was around to see us botch a few attempts before finally getting everything lined up so the jet skis were in the water. Then we cranked them up and headed out on the water.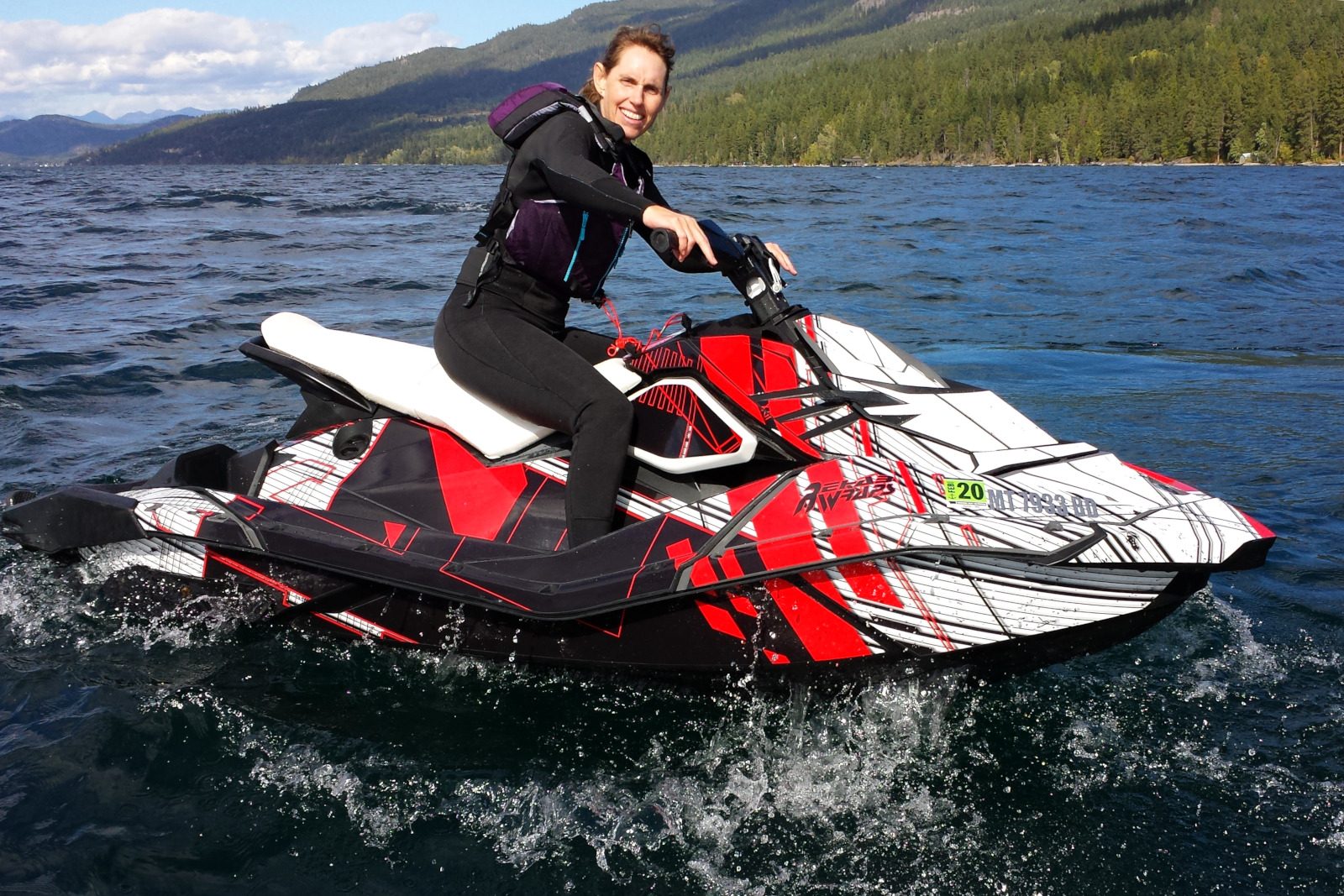 La's is actually a little "better" than mine because it has the Trixx sport package and a few other nice add-ons, but they're both a ton of fun. It was a bit breezy, so there were waves, and we couldn't go much above 30mph. At that speed, though, we were literally wave-hopping and catching some air as we cruised around.
Our wetsuits kept us completely comfortable. It was a beautiful day to be on the water.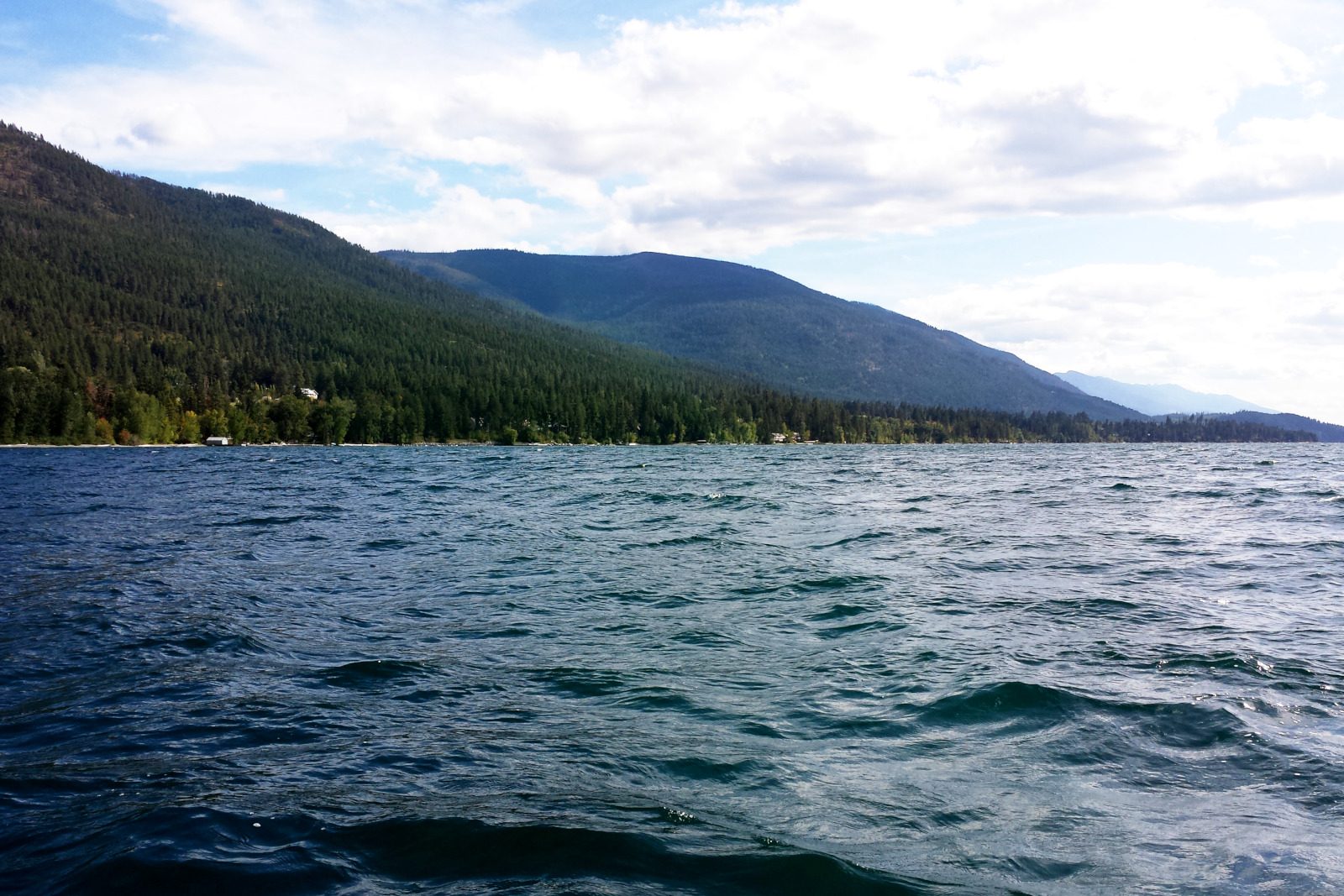 We were leaving for Idaho the next day, so we had to pack them up and cover them against the impending snowstorm. Hopefully we're not finished for the season, though…