For our last meal in Longmont, Laralee and I celebrated with a lunch at Nicolo's Pizza.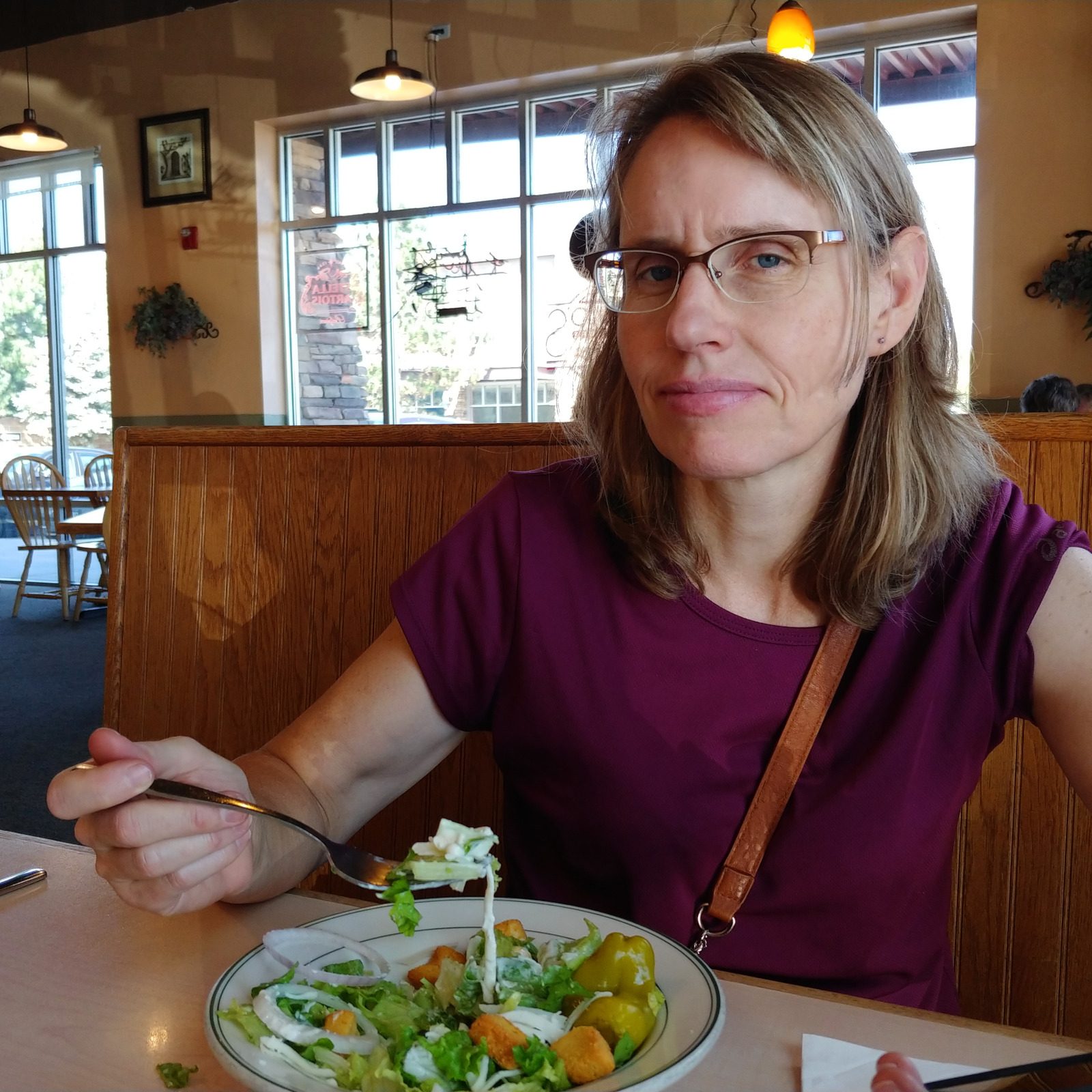 They've been in business for about fifteen of the seventeen years we've lived in Longmont. Since they're only a block away from us (an easy walk) and they have amazing pizza, we've been frequent diners there. Their pizza is probably the second-best I've ever had (behind Alex's Pizza in Rolla).
Over the years we've come to know the owners, Jean and Kent, as well as their kids Jason and Eric (who now run a separate brewpub in town). We had a great farewell conversation with Jean before heading out.
Once we arrived in Montana, we stopped for lunch at the Lakeview Bar and Grill in Polson. We'd been here back in March when we were first scouting the area, and they have great food. Laralee asked to take my picture as we were leaving: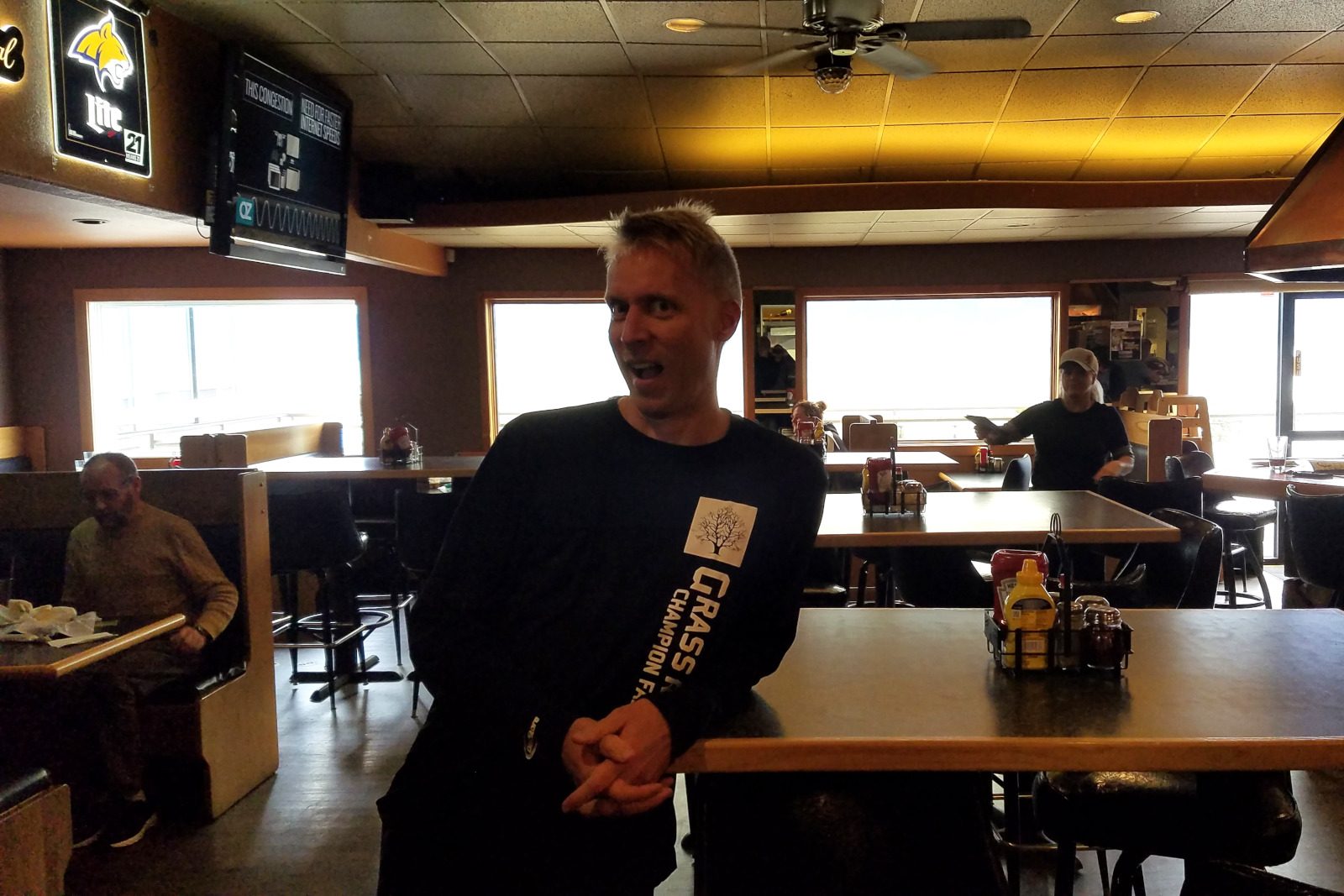 Our waitress, who we remembered from March, asked if we wanted her to take a picture with both of us. We didn't, but we introduced ourselves. Her name is Laura, and she welcomed us to the area.
That evening we went to the Old Bridge Pub in Bigfork, where we'd also dined back in March. They have great pizza (not quite as great as Nicolo's, though).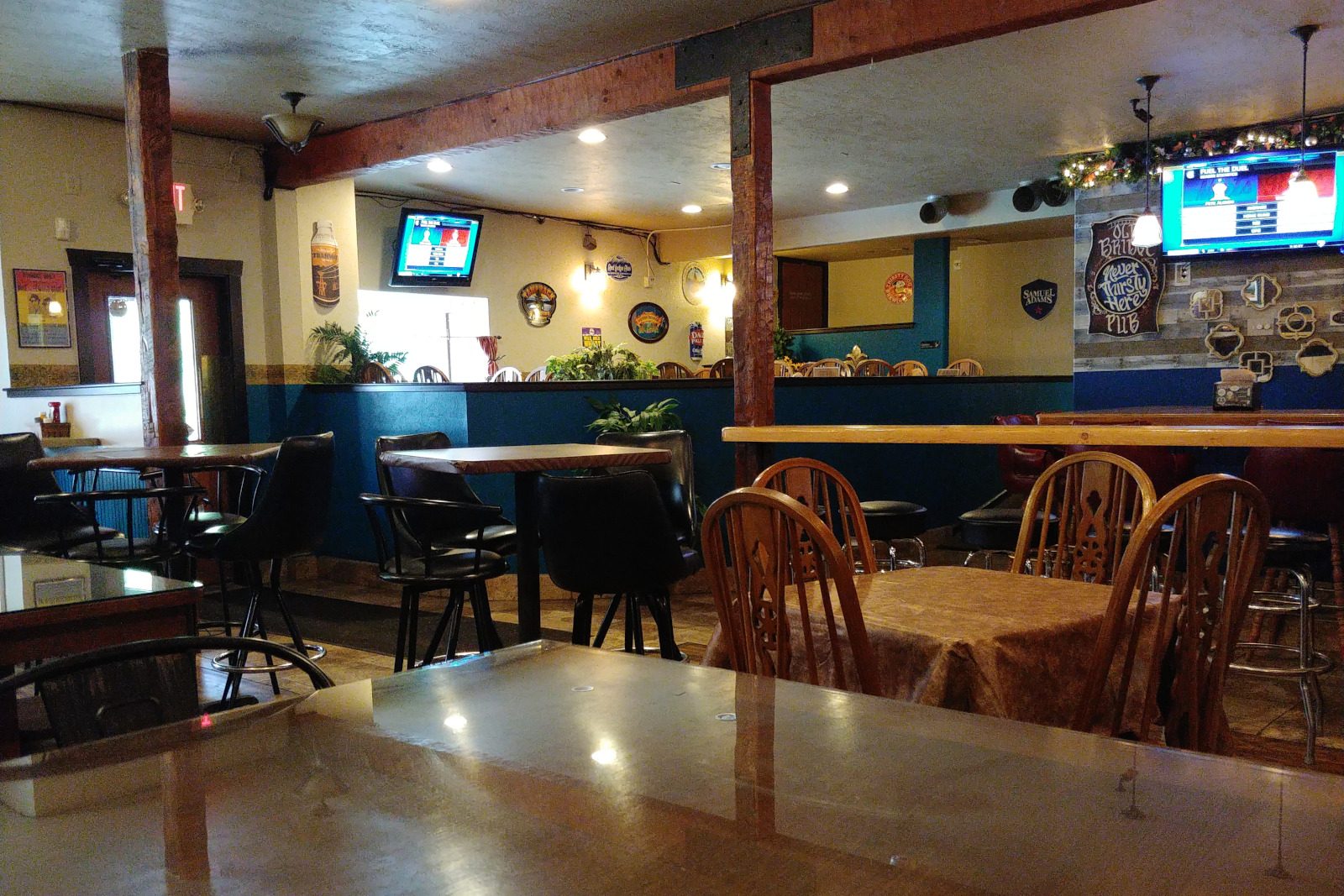 Since Bigfork is a small town, we decided we'll visit all of the restaurants in it. It'll take a little time, but I'm excited to find some new haunts.