After months of planning, and weeks of tough goodbyes, we did it. We moved. We dropped Zaque off at the airport, picked up our truck at U-Haul, and started loading. It took all day, and finally we crammed everything we own into a twenty-foot truck. It was good to get help from a gaggle of friends who stopped by in the evening to load the few remaining pieces of furniture and then toss all the random stuff on top. There was another round of goodbyes, and we went to sleep on the floor of our now-empty house.
Driving a twenty-foot truck, towing my car on a fifteen-foot trailer, was pretty intimidating at first. I took really wide turns in Longmont, although once we hit the interstate it was considerably less stressful. The drive to our new house took us north on I-25 through Wyoming, then west on I-90 through Montana, so it was highway almost the entire way.
Laralee followed in her car, and this was pretty much her view for two straight days: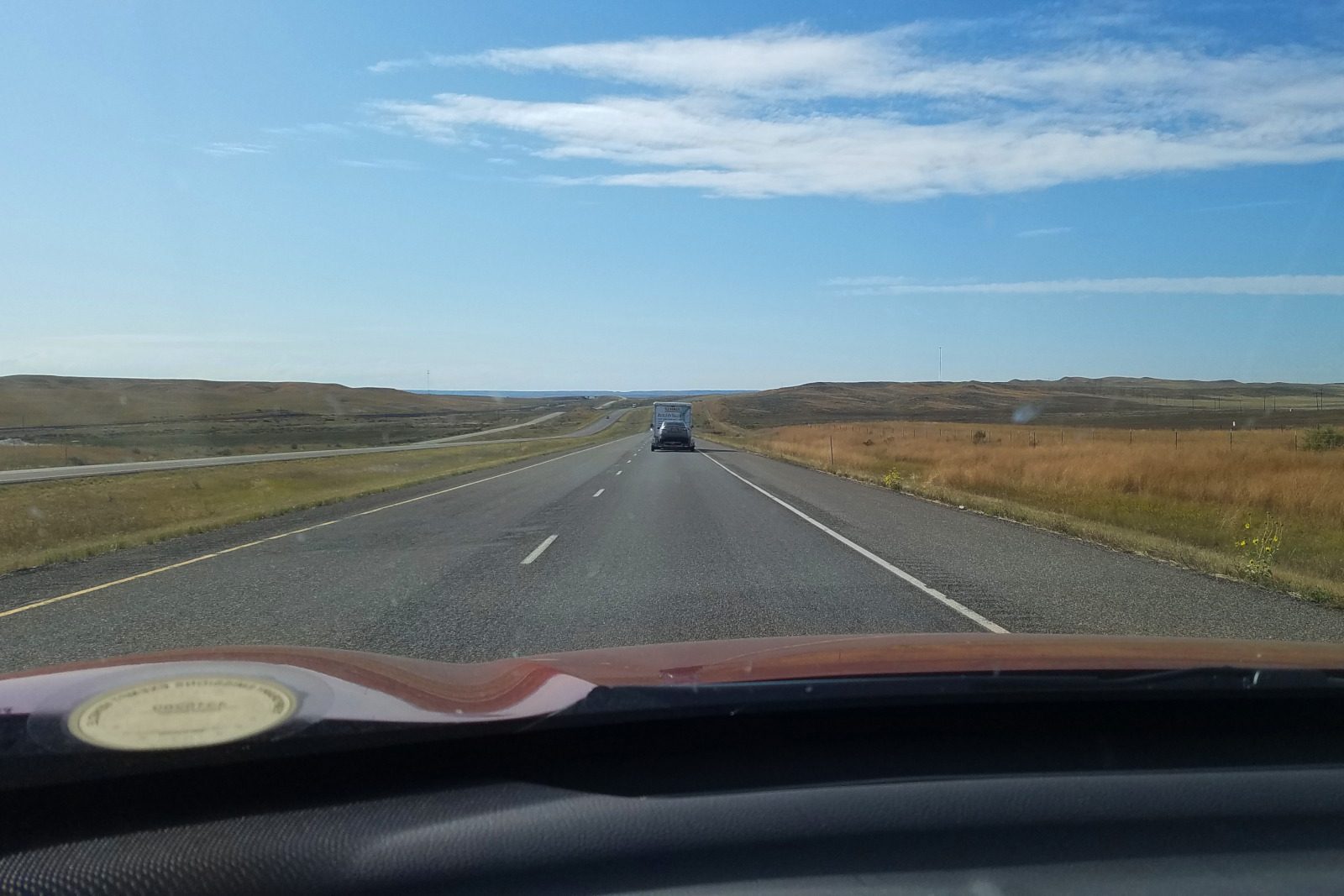 I was pretty happy when we crossed into our new home state.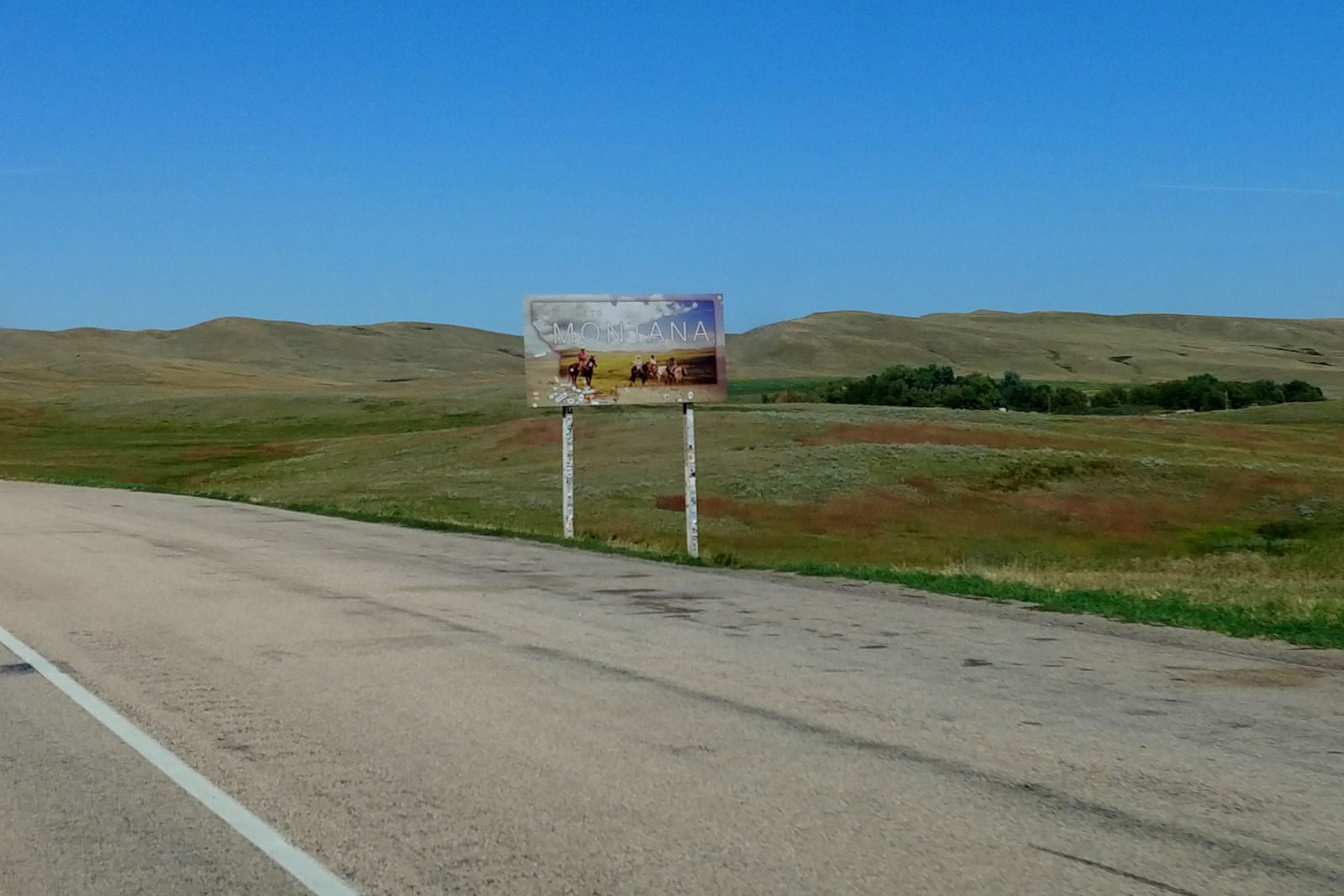 There were some adventures pulling into gas stations and maneuvering into a parking spot in a crowded hotel lot, but we made it. When we arrived at the house, it was cold and raining lightly, which isn't great for unloading.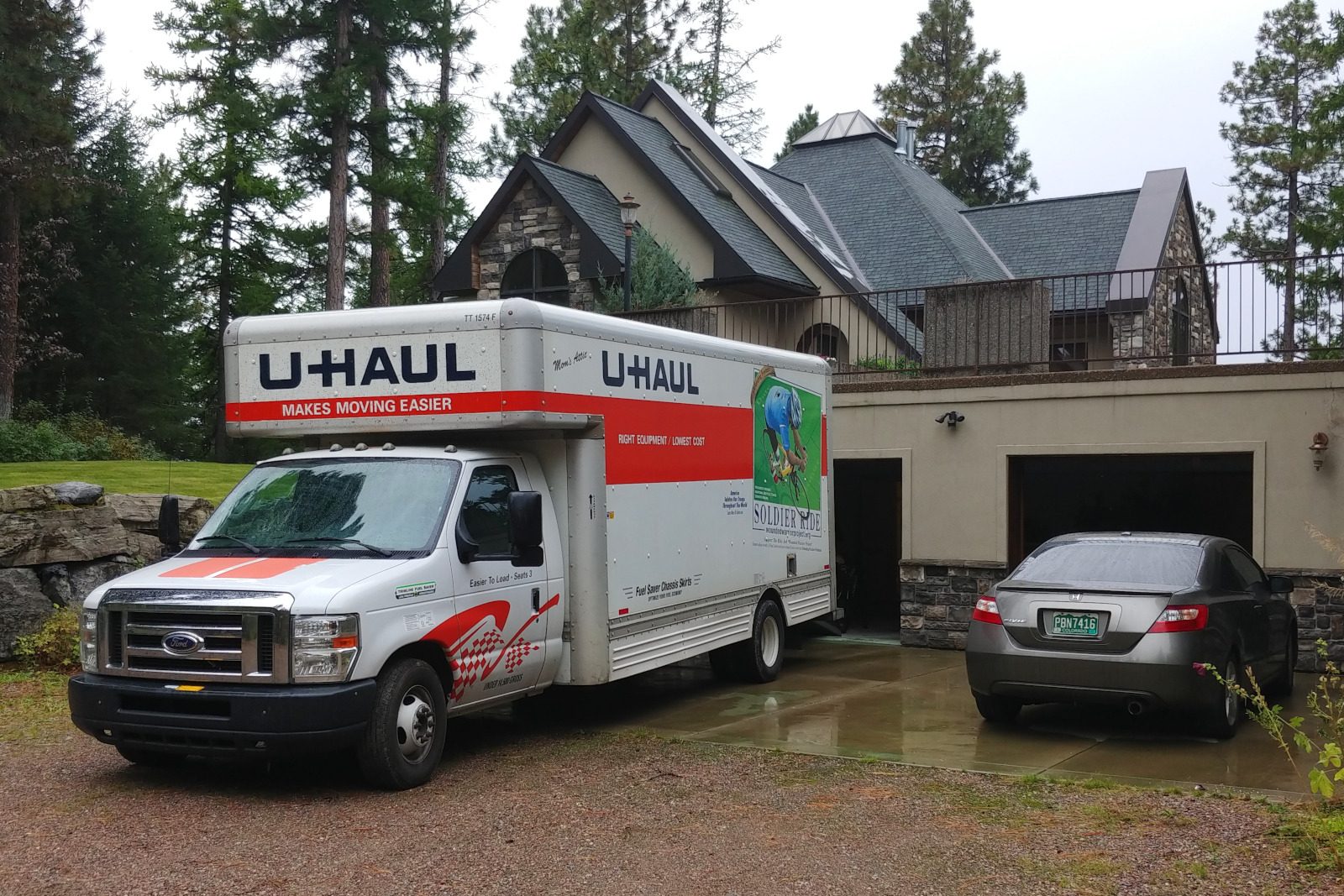 But we emptied the truck in good time, then loaded it up again with some things left by the former owners that needed to be taken to the dump. After dropping off the truck, I was happy to be in a small, maneuverable vehicle again!
With three grueling days of loading, driving, and unloading, it was a real treat to wake up the next morning and see the amazing view from my new front porch.
Now we have at least a few weeks of unpacking ahead of us, but it's good to be settled again. Let the adventure begin.