I brought Chronium on our trip and gave it a first couple of playtests with family and friends. Here I'm explaining the cards to the crowd:
Someone had the bright idea that we should look like those cheesy board game boxes from the 80's. Well, except for Aaron in the middle, who doesn't seem as enthusiastic as the rest of the gang.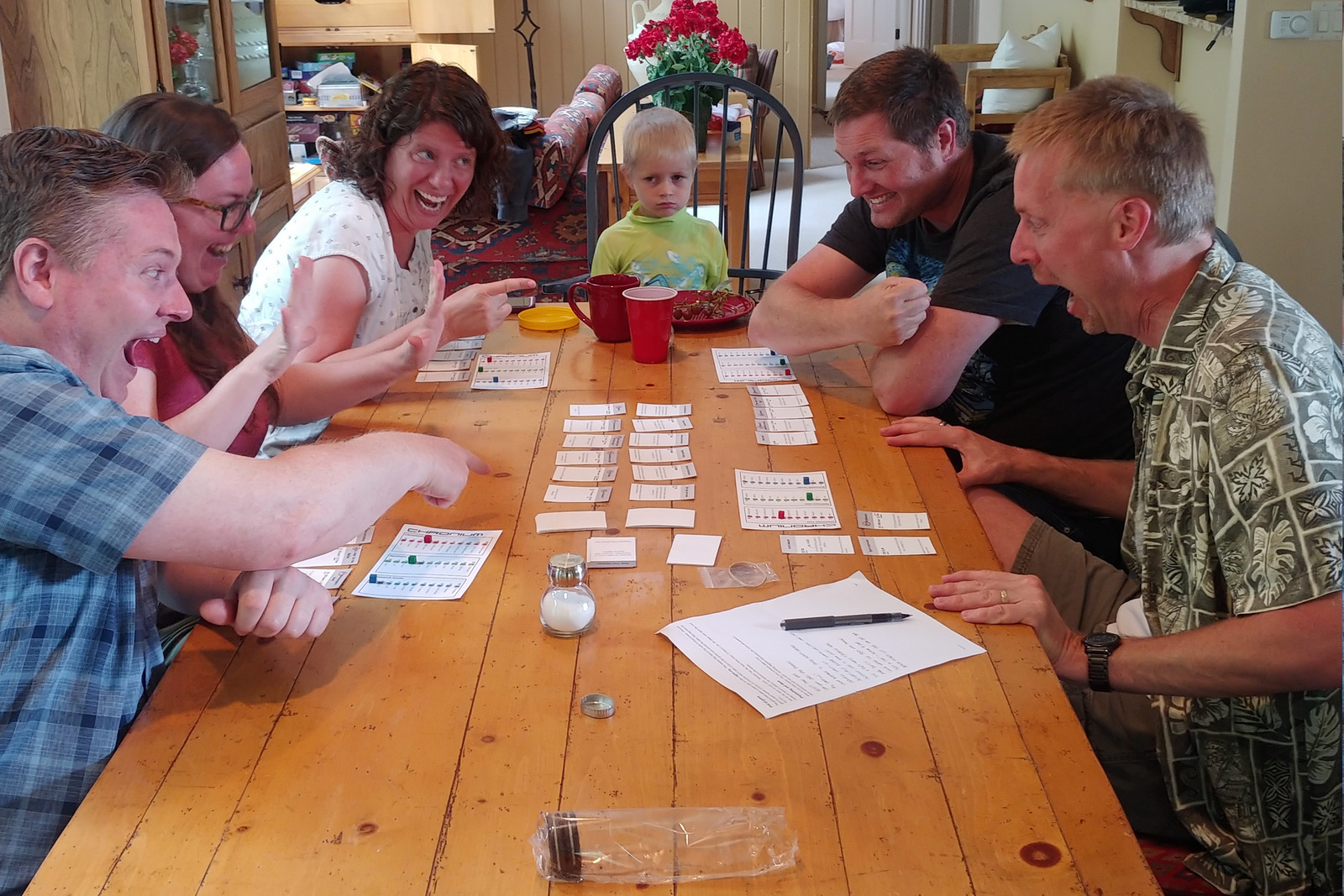 The consensus from two groups was… it isn't completely awful. I got some good feedback, and the work continues.